Are you looking for floor plan software? If you're stumped for flooring ideas for your new wonderful home, we've got you covered with our free floor plan software, which will assist you in designing and modeling the flooring properly. While flooring may not be as critical to design as it is to others, others begin to consider how to design acceptable flooring to complement the entire home design.
And how about you? Would you like to gain a better understanding of how to make your house appear more architecturally pleasing?
Flooring is a critical component of the home design that must be meticulously prepared. The more appropriate flooring you install for your home, the more secure you will feel in it. Not only experts but also homeowners must design, pick, download, and apply floor plan software to visualize them in designing the floor, including the method for visualizing the spatial ideas.
In this regard, there are some apps or software that are freely available to the public. We're going to share with you the best free floor plan software for interior designers in this post; please have a look at the following selections!
6 Best Free Floor Plan Software
Free Floor Plan Software For Interior Designers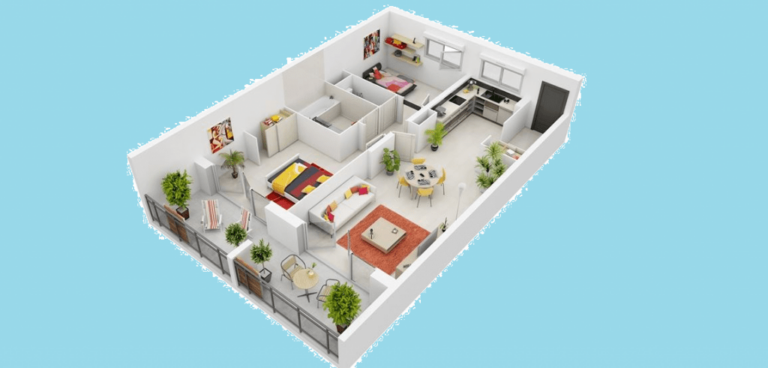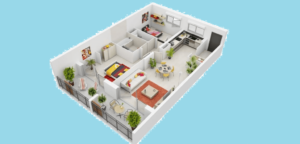 Which free floor plan software is the best? Floorplanner is the industry's first and greatest floor plan tool, with real estate brokers and interior designers utilizing it widely. Floorplanner is just one of the solutions available to assist users in creating their own flooring plans and remodeling the room to accommodate the chosen flooring style. By utilizing this flooring, you may create a detailed 2D/3D floor. This software has tools that will assist you in realizing your dream.
You can optimize a number of fantastic features immediately after downloading and installing the software on your devices. These include an intuitive editor for swiftly creating floor plans, an auto-furnish feature, easy import and export of designs, a space planner, and an interactive viewer for easy posting.
Floorplanner is available on a pay-as-you-go basis, a pro plan, or a business plan. The pay as you go pricing plan enables users to download 2D and 3D floor plan drawings in SD resolution for free. Additionally, this pricing plan entitles users to full access to the software's features. If you want higher-quality photographs, however, you can upgrade to the premium version.
Features:
2D & 3D floorplans

Works in all browsers

Works on laptops & tablets

Step-by-step guide

More than 150,000 3D items, all at the correct size that you can simply drag into your plan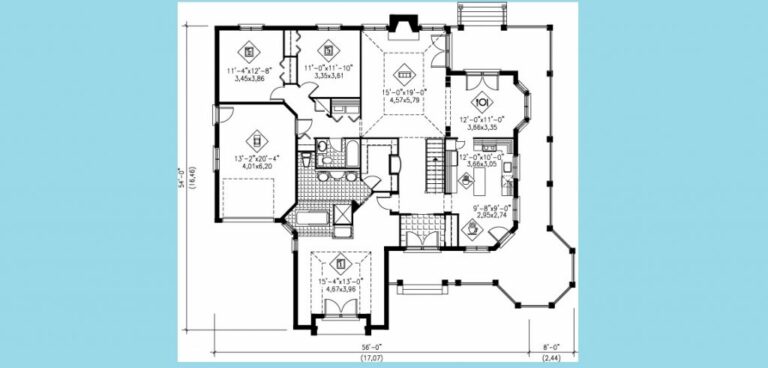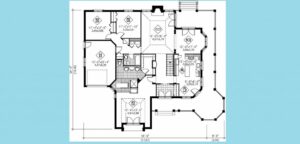 SmartDraw is the second excellent free floor plan software program. This one focuses on being a tool for creating floor plans, organizational charts, and flowcharts for anyone who needs to make diagrams. As a result, this software is suitable for real estate agents as well as project managers. In addition, it is a comprehensive tool that enables you to easily make intricate visuals using online browsers or any of your devices, such as Windows, tablets, or Mac.
SmartDraw provides over 4.500 diagram templates, file sharing, and further collaboration features. In addition, it provides users with a completely free and user-friendly web editor. Users will be able to create gorgeous layouts using the quick-start templates and intelligent as well as automatic formatting. Additionally, there are over 34.000 architectural symbols and CAD-like drawing skills included to make users quickly create floor plans. As a result, SmartDraw is widely regarded as the most effective software for floor plan design.
SmartDraw is deserving of inclusion in this list of the top free home design software due to the following features:
Seamless integration with Box, Dropbox, OneDrive, and Google Drive.

Easy diagram printing for scaling.

Easy-to-use online editor to help the users easily access the software anytime and anywhere else.

Intelligent formatting to streamline the design so that you will have a complete design to work out.

Availability of 4.500+ templates and 34.000+ architectural symbols, allowing the users to design more architectural floors.
Features:
Intelligent Formatting

The Automatic spacing, alignment, sizing, and color schemes for a professional finish.

It Works with MS Office®, Google apps, Jira, AWS, and more.

Well, Over 34,000 symbols and over 4,500 templates.

The True CAD-like drawing abilities with standard engineering scales.

Also, Built-in extensions and the ability to create custom extensions using the VisualScript SDK

It Collaborate with your team: share ideas, visuals, and feedback easily.

More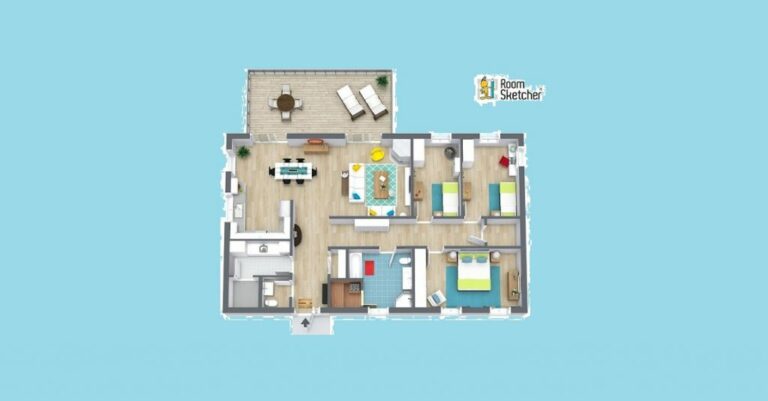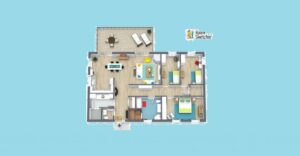 Roomsktecher is the next best floor plan software for construction and home design purposes. This software is a cloud-based design tool that is widely utilized by home designers due to its ease of use for architects, real estate brokers, and interior designers.
RoomSketcher enables users to create magnificent floor plans, real estate property designs, and office projects, as well as visualize them in three-dimensional and panoramic views. Furthermore, due to the software's easy-to-edit platform, more individuals prefer to use it. In this manner, you can easily resize, add, and move items, as well as alter the home design, using the click-and-drag method. In addition, you can undoubtedly acquire a variety of hues and textures.
RookSketcher is a free floor plan software that provides interactive 3D walkthroughs to make you in creating detailed floor plans with intricate depth and perspective. However, the most intriguing feature of this software is the ability to commission the vendor to create your own floor plan. Well, This is one of the reasons why users enjoy utilizing this software to assist them with flooring design.
Which software features can you optimize?
This time, you can anticipate an intuitive interface for developing 2D, 3D, and Live 3D floor plans, tools for creating amazing 3D pictures, and an intuitive interface for seeing your home designs & real estate projects in panoramic 360-degree views.
Features:
RoomSketcher App ( iPad and Android, Mac and Windows)

Snapshots

2D Floor Plans

3D Floor Plans

3D Photos

360 Views

Print Floor Plans to Scale

Brand Your Floor Plans

Measurements

Calculate Total Area

Draw From a Blueprint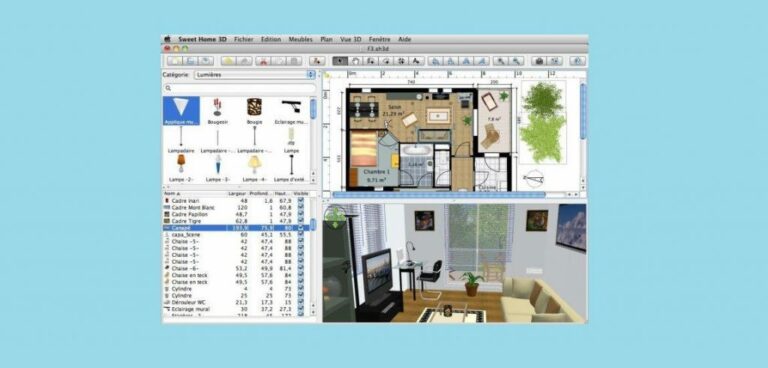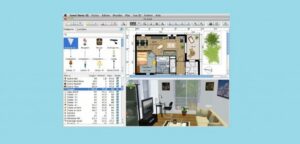 Sweet Home 3D, as the name implies, is another free floor plan software program that may be used effectively for interior design. This is an amazing piece of software for architects and interior designers. It effectively assists them in making more effective house plans and coordinating furniture arrangements. In addition, it enables you to draw the floor plan and experiment with design features like wall size and thickness, as well as floor color and texture.
Sweet Home 3D enables you to annotate the plan effectively, manage the sunlight impact, and optimize the lighting to make photorealistic images.
Unlike its competitors, Sweet Home 3D is open-source software that allows you to access the software's source code through a vendor. As a result, you can make alterations to the design plan to suit your working style. Additionally, there is an enhanced capability, which is the ability to use the plugin.
Well, The excellent feature of this software is that it is completely free regardless of whether you use it for commercial purposes. Additionally, it is compatible with Mac, Solaris, Linux, and Windows devices, allowing you to utilize the software online in a variety of ways.
The features that can be optimized the most are the simple-to-use tools for sketching (sloping, round, and straight walls), the simple method of inserting windows and doors, the compass rose for annotating the plan, and the software's ability to add and rearrange the furniture.
What a fantastic piece of floor plan software to own.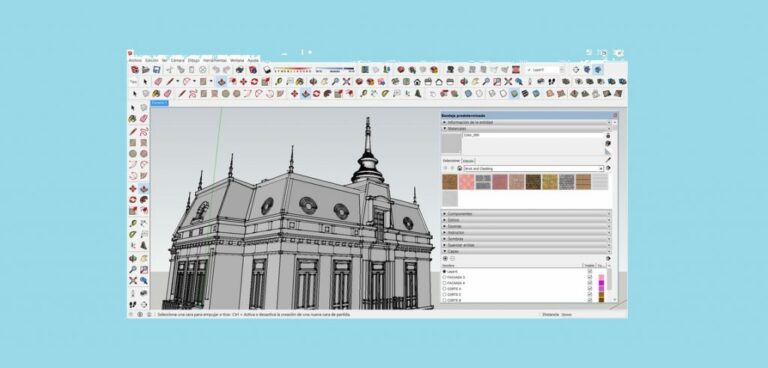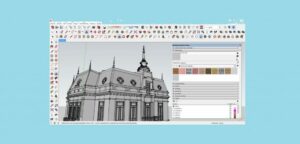 Desire an exquisite interior design? SketchUp is another publicly available and widely used floor plan software. If you've ever worked on a flooring plan for a project, SketchUp is a very familiar piece of software. On the other hand, if you are a new user, it is recommended that you read this review before using SketchUp as a free floor plan tool to assist you in designing the floor plan.
SketchUp is a 3D design software developed by Trimble with the goal of streamlining the 3D design for use on the web. It is designed to provide a solution that is completely compatible with the drafting and modeling features. This contributes to the software's excellence by providing numerous functions for designing interiors, architectural spaces, movies, and civil engineering. Thus, any of the designers, architects, builders, or engineers will be able to easily work out the design using the software.
Due to the fact that SketchUp includes a free basic version, it is quite unusual. In this scenario, free software does not always imply that you are restricted in functions of functionality. On the other hand, SketchUp's free basic version includes all of the necessary tools for users to easily create 3D models. Additionally, this software is a web-based app that is accessible via the 3D modeler's basic functionality. You can certainly access the software from any location and at any time.
Additionally, what is there?
SketchUp is a popular floor plan software to consider because it enables users to visualize their ideas on paper and convert them into projects. Finally, users can bring their projects to life. Are you aware? Additionally, there is a combination of 10GB cloud storage with a library of 3D models, mobile viewing, and a powerful 3D modeler to assist you in creating the floor plan. As a result, you may precisely collaborate on, access, save and illustrate 3D models at any time and from any location.
SketchUp's free features include support for many import and export file formats, a comprehensive 3D modeler, 10GB of cloud storage, 3D model viewing on mobile devices, and a big collection of user-generated 3D models.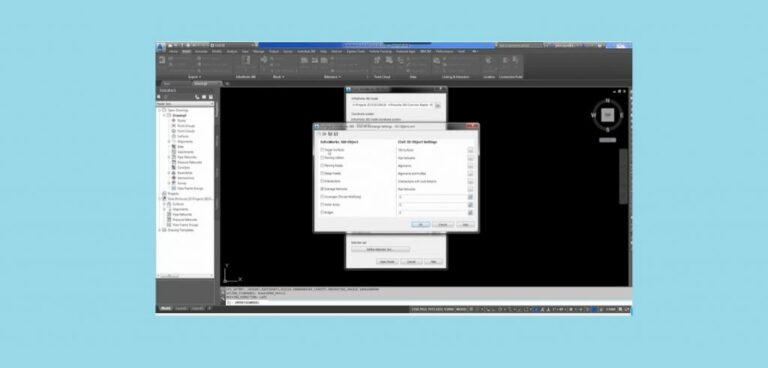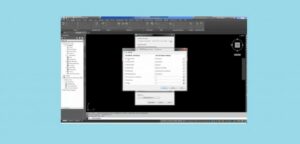 Civil 3D is another free floor plan software to explore. This software is best defined as a robust tool aimed at construction firms, civil engineers, and architects. Additionally, this is an app that is primarily designed to support Building Information Modeling (BIM) by incorporating unique features that improve workflow efficiency and collaboration across the infrastructure design and production process. Additionally, the solution functions to provide users with integrated features that enable them to improve both the construction and design documentation.
Utilizing this software will make you with its comprehensive range of engineering tools and ability to facilitate civil infrastructure projects. Civil 3D with its traverse editor, corridor overlap resolution tool, plan sheet generating support, labeling tools, and dynamic offset profiles are the features that will stand out. Thus, it is highly recommended that you experiment with Civil 3D software for floor plan design.
So, which of the finest free floor plan software programs piques your interest? Unfortunately, if you wish to obtain 3D interior design software, you must purchase a product license in order to obtain the complete version!