Microsoft Teams Error Code caa30194: Well, Remote work has grown in popularity in recent years as a result of the unexpected global health crises that caught the entire world off guard. As a result, many businesses and individuals now rely on collaboration software to conduct daily business operations and work remotely.
The Microsoft Teams is one of the world's most widely used remote work and collaboration tools, with tens of millions of users. With this large number of users, it's understandable that the tool may experience intermittent failures.
This guide will focus on a specific Microsoft Teams error that has been plaguing a large number of users recently, specifically error code caa30194. This error typically occurs when users attempt to log in via the desktop client, but the desktop app fails to connect.
With These Solutions, You Can Fix Microsoft Teams Error caa30194.
1:- Clear The Teams Cache
This essentially means that you're going to delete all Microsoft Teams temporary files that are currently stored on your computer. The following are the steps to take:
1- Exit the Microsoft Teams desktop app.
2- Launch the File Explorer
3- Type %appdata%\Microsoft\teams to open the Teams directory and access the folders stored there.
4- Navigate to Cache and delete all files contained within the Cache folder.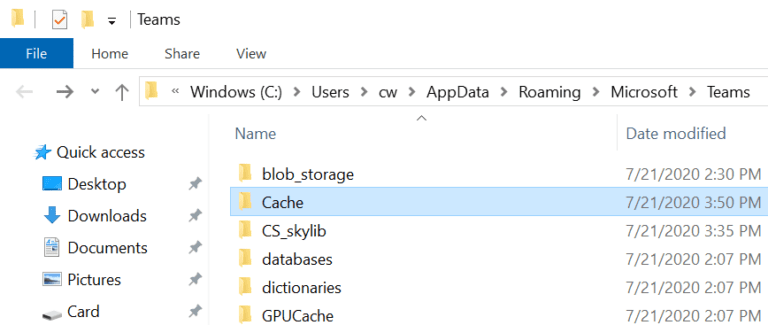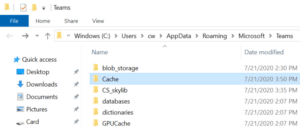 —> Alternatively, you can type %appdata%\Microsoft\teams\application cache\cache in File Explorer to quickly access the Application Cache.
5- Navigate to the Blob_storage folder and delete all files contained therein.
—> Once again, you can access the Blob_storage folder directly in File Explorer by typing %appdata%\Microsoft\teams\blob_storage.
6- Repeat the procedure for the Databases folder (%appdata%\Microsoft\teams\databases).
7- Delete all files in the GPUCache folder (%appdata%\Microsoft\teams\GPUcache).
8- Now, navigate to the IndexedDB folder (%appdata%\Microsoft\teams\IndexedDB) and delete the .db file only.
9- Next, navigate to Local Storage (%appdata%\Microsoft\teams\Local Storage) and delete all files contained within the folder.
10- The final step is to delete all files in the tmp folder (%appdata%\Microsoft\teams\tmp).
You can now restart Microsoft Teams to check that the error has been resolved.
2:- Delete JSON Files
At times, the JSON files in the Teams installation directory (%appdata%\Microsoft\teams) may become corrupt, preventing users from logging in.
To fix this problem, delete all four JSON files as well as the logs file from %appdata%\Microsoft\teams.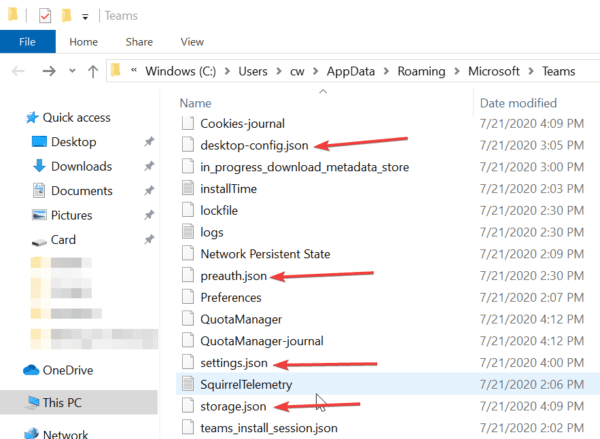 Relaunch Teams to automatically recreate the JSON files that were deleted previously. After that, check to see if you're still having issues logging into Teams.
3:- Enable TLS 1.0 / 1.1 And 1.2 In Internet Options
Additionally, you can enable TLS 1.0, 1.1, and 1.2 in Internet Options. Numerous users confirmed that this simple method worked for them, so give it a shot.
It appears as though you must enable these settings for Microsoft Teams to function properly. To enable TLS 1.0, 1.1, and 1.2, follow these steps:
1- Start by typing Internet Options in the Start search box.
2- Right-click on the first result and select "Double-click."
3- Select the Advanced tab.
4- Scroll down to the Security section.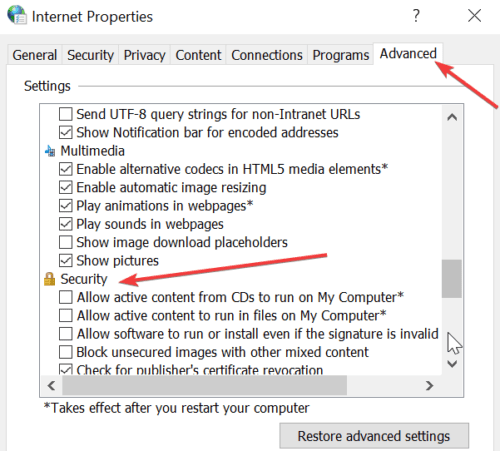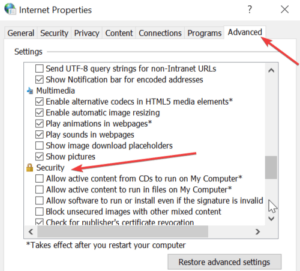 5- Verify that TLS 1.1 and 1.2 are enabled.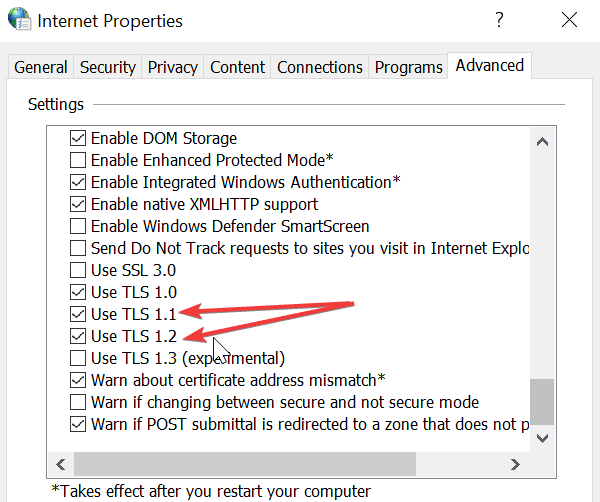 6- If you checked the TLS boxes, save your changes and exit Internet Options.
4:- Reinstall The Desktop App
Well, Finally, you can try uninstalling and reinstalling the Microsoft Teams desktop app.
1- Launch the Settings app.
2- Select Apps & Features from the App menu.
3- Determine the location of Microsoft Teams
4- Choose it and then click the Uninstall button.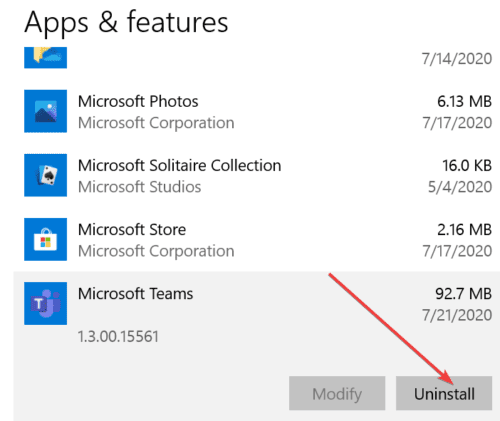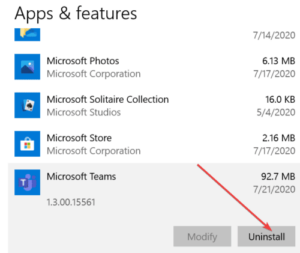 5- Restart your computer after the app is completely installed.
6- Return to the Microsoft Teams official website and re-download the app.
7- Install it and check that you are able to sign in.
5:- Use The Web/Mobile Version Of Microsoft Teams
Well, The good news is that error caa30194 does not affect Microsoft Teams on the web or on mobile devices. As a workaround, if you donot want to reinstall the desktop app, you can use one of these versions instead.
There are five possible solutions to the caa30194 error in Microsoft Teams. If you're fortunate, the problem will resolve itself after implementing the first solution. Nonetheless, there are times when you will need to use all of the methods listed in this guide to fix the problem.