Download Movie Subtitles For Free: Subtitles are not just for the deaf; they also assist you in learning new languages and deciphering difficult-to-follow dialogue. Well, If you're watching a movie on DVD or Blu-ray, the disc may include a subtitle track, but it's usually limited to one or two languages (if at all). Fortunately, there are several websites where you can download subtitle tracks for both popular and obscure movies. This lets you watch movies in a language other than your native tongue.
5 Best Sites To Download Movie Subtitles For Free
Sites to Download Movie Subtitles for Free.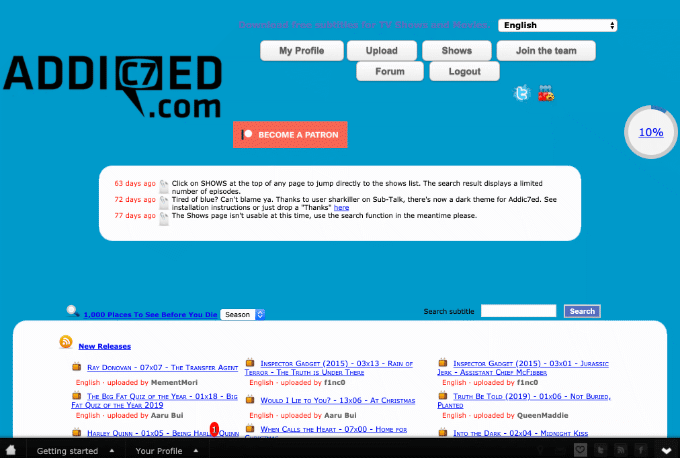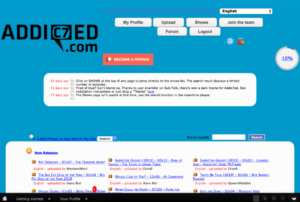 As you might guess from the name, Addic7ed (meaning addicted) aims to be a one-stop shop for movie addicts seeking subtitles. As with OpenSubtitles, it is a subtitles website that provides downloads for both movies and TV shows.
To download subtitles, you must first sign up for Addic7ed. Once logged in, you can use the search bar or a drop-down menu to search movies. New releases are prominently displayed at the top of the page via an RSS feed.
Additionally, the site offers a schedule of upcoming releases of your favorite TV shows to assist you in showing organization (with relevant links to subtitles provided). Additionally, it offers a frequently asked questions section and support forums, as well as tutorial pages that demonstrate how to use subtitles with common programs.
Addic7ed, like OpenSubtitles, is available in a variety of languages, from Arabic to Swedish.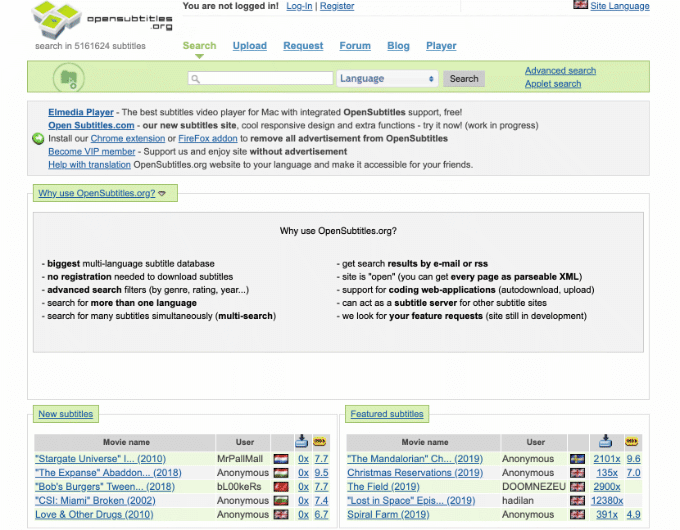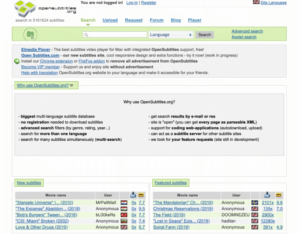 Well, With one of the largest collections of movie subtitles on the internet (over five million, according to the site), OpenSubtitles is probably the first site you should look at if you want to download subtitles.
The site is truly international in scope, with over 50 language options available, allowing you to search in languages ranging from Aragonese to Vietnamese.
Each upload includes the title of the movie, the date of the upload, comments, and an overall rating for the quality of the provided subtitles. You can find subtitles that have been uploaded by other users by using the prominent search bar at the top. A sophisticated search bar enables you to conduct searches by age, rating, format, and more.
However, the site is not limited to movie subtitles. Additionally, you can download subtitles for TV series and participate in the community forum, where users offer assistance and tips on how to find the best subtitles.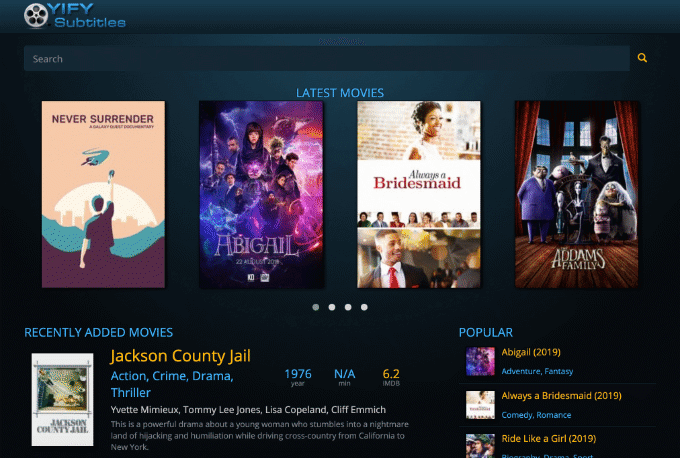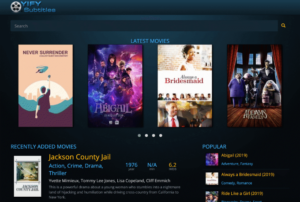 YIFY Subtitles, named after the well-known piracy group and created specifically for their releases, is another simple-to-use site for downloading subtitles. However, unlike some of the other major sites, YIFY Subtitles only offers users to download movie subtitles.
Avoid being put off by the link to the piracy group—YIFY Subtitles is a safe and piracy-free site that offers downloads in multiple languages. The front page features a list of popular and recently released movies, as well as categories for each language.
If you're looking for a specific movie, the search bar should assist you, as it includes an autosuggestion feature that allows you to find a specific release as you type. In addition, a page dedicated to each movie offers information about the movie, including its length, release date, and rating, as well as a list of available subtitles.
The site is completely free to use and requires no registration. The site maintains a database of available subtitles; you cannot upload your own.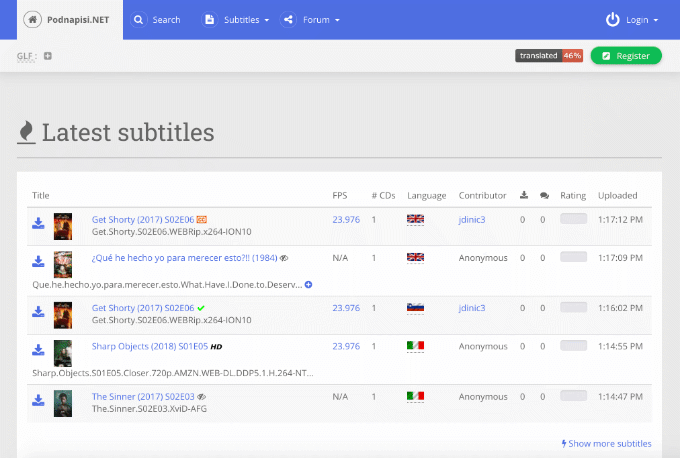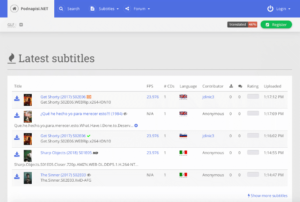 While Podnapisi may appear to cater to an international audience, this English-language movie subtitles site is one of the cleanest and most straightforward to use. The site offers over 2 million subtitles for download, as well as over 58,000 movies and 6,000 TV series.
Podnapisi is divided into distinct sections, with the main page showing a shortlist of the most recently uploaded subtitles, as well as sections showing the most recently rated, most downloaded, and most commented-on uploads.
As with other major subtitles websites, Podnapisi offers an advanced search tool that includes options for keywords, years, language, and more. In addition, if you're having difficulties, an active support forum enables you to ask questions and discuss new releases.
A community effort is currently underway to translate the site, with additional languages ranging from Afrikaans to Xhosa available.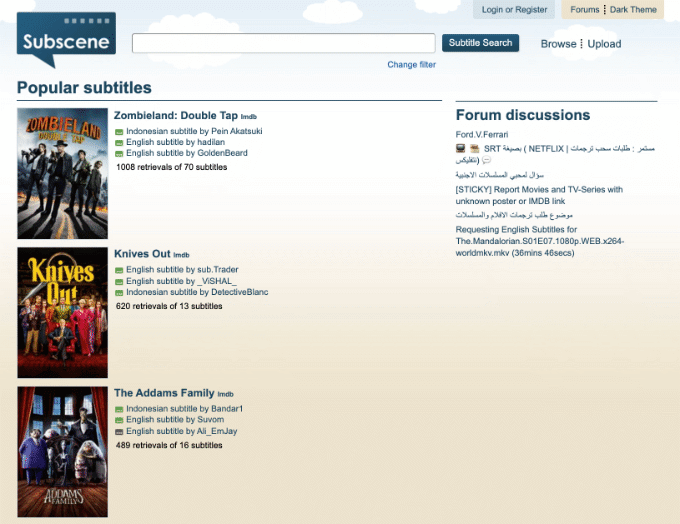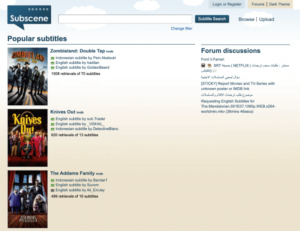 Subscene has been around since around 2005, providing subtitles in a variety of languages, including those designed specifically for the deaf. The interface is straightforward, with a prominent search bar at the top and the front page listing popular movies and forum posts.
It features regular user updates and a sign-up page where you can submit your own subtitles. Subtitles for movies and movies are available, as are subtitles for popular music videos.
Well, If you're having difficulty navigating the site, you can post a question in the community forum. This forum contains hundreds of discussions, with posts in a variety of languages offering tutorials and discussions.
Each movie has its own entry page, which includes information about the movie itself, such as the year of release, as well as a list of subtitles organized by user-generated ratings and comments.
Conclusion:
While these subtitles sites are extremely useful, they are run entirely by volunteers and are, in some cases, quite ad-heavy. Use your discretion, but you may want to consider blocking advertisements on these sites to get the most out of them. If you're unable to find the appropriate subtitles for a movie, you could also consider creating your own video subtitles.