Want to watch endless TV episodes at a discounted rate? No need to wait any longer. Sling TV is an excellent choice because it allows users to get a Sling TV Free Trial to watch their favorite shows for a cheap monthly fee without entering into a long-term contract. Isn't that incredible?
Additionally, Sling TV is compatible with any device. It makes no difference if you do not own an iPad or a PC. You may still watch and binge on your favorite shows on your cell phone. Watch your favorite material from any location, with no constraints imposed by the app. All you require is a high-speed internet connection and a Sling TV subscription. 
Let us dive deep into how to get a Sling TV Trial. Is a Sling TV Free Trial still available?
Sling TV Free Trial 30 Days Free Streaming
What Exactly Is Sling TV?
Have you ever heard of a company called Netflix? You would have no difficulty understanding Sling TV if you answered yes, as it is nearly identical to Netflix. Sling is a cable-free streaming service that works similarly to our regular home TV.
On Sling TV, you can watch live programs from national networks such as CNN, Fox News, Comedy Central, A&E, HGTV, and TBS. In addition, Sling TV provides a plethora of entertainment channels to its members.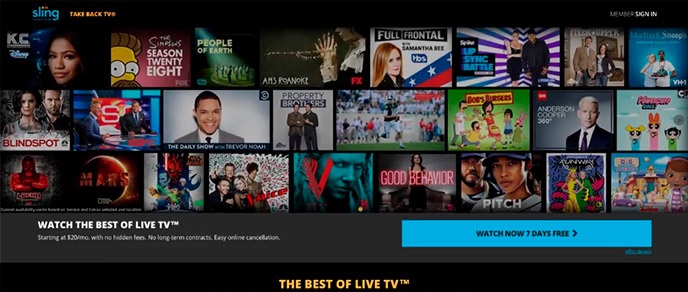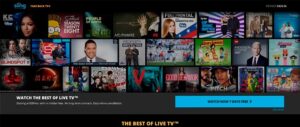 How To Create Your Sling TV Account?
Before you can begin watching your favorite Sling TV channels list and shows, you must first register an account with Sling TV. To create your Sling TV account, follow these quick and straightforward steps. 
Tap on www.slingtv.com

Tap on the free trial

Next, enter your valid email address

Create a strong password

Tap on the register button

Select a service package

Now, check for the add-ons that you might want

Tap up a language for live and TV show streaming

Afterward, tap to continue button

Select your payment method

Now, enter your payment details

Agree to terms and conditions of Sling
After completing these steps, you will be able to log into the Sling TV program. Now you may watch as many episodes of your favorite TV shows as you want on Sling TV. 
What Are The Three Plans Of Sling TV?
The three plans Sling TV provides to its subscribers are:
Sling Orange

Sling Blue

Sling Orange+Blue
By subscribing to Orange or Blue, you can watch TV shows on Sling TV. Additionally, you'll save $10 on all first-month trial programs. 
Sling Orange
By subscribing to the Sling Orange bundle, you'll gain access to various Sling TV shows. It includes CNN, TBS, TNT, ESPN, and AMC. It is available on a monthly subscription basis for $35. 
Sling Blue
By subscribing to the Sling Blue bundle, you gain access to 45 channels. These networks include Fox News Channel, FX, NBC Sports, NFL Network, and USA Network, which are available for $35 per month. 
Sling Orange+Blue
By subscribing to Sling Orange+Blue, you gain access to all channels. Subscribing to this bundle for $50 per month entitles you to unrestricted access to all channels. Additionally, you have the option of changing your plans. You only need to navigate to Account Settings.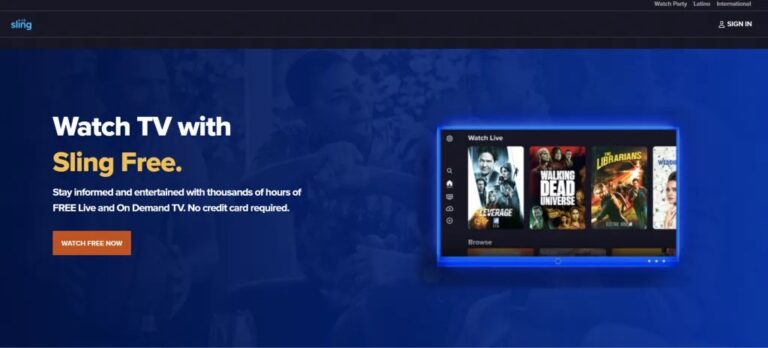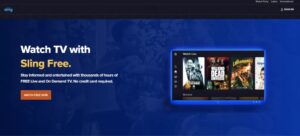 Does Sling TV Have An Add-On?
You can purchase several add-ons for premium subscriptions and watch premium channels such as EPIX for $5 per month, Showtime for $10 per month, and Starz for $9 per month. In addition, for $64.99 per month, you can subscribe to YT live and Hulu live.
Additionally, you can have access to various other channels, including Hollywood Extra, News Extra, and Sports Extra. Further, you can expand your watch hours. The regular watch hours are ten, but you may upgrade to fifty for $5 each month. 
How Do I Sign Up For A Sling TV Free Trial?
If you're using Sling TV on a device, you can join up for a Sling Free Trial to watch TV for Free on Sling. However, you cannot sign up for a Sling TV Free Trial using the Sling TV login page. First, download the Sling TV app from the App Store or Google Play Store.
Open the Sling TV app and select a 7-day Sling TV Free Trial. Next, you need to add your payment method and other personal information to Sling TV to begin watching. 
Compatible Devices
You may now be wondering which gadgets are compatible with Sling TV. The following is a list of devices that are compatible with Sling TV. 
Amazon Fire TV device

Android Cell Phones

iOS devices

Android Tabletsone

Apple TV

LG Smart TV

Roku

Xbox one

Samsung Smart TV
How To Cancel Sling Tv Subscription?
Want to cancel your subscription to Sling TV? Follow these simple steps below to do so.
Visit The Website Of Sling TV
Open Google on your device of choice, whether it's a PC, a cell phone, or an iPad. Enter www.slingtv.com in the search bar to access Sling TV's main website. 
Access Your Sling Tv Account
When you first visit the Sling TV website, you'll notice a small human icon in the upper right corner. Select that icon. It contains all of your personal information. 
Sign In To Your Sling Account
A new page will open when you click on that person's icon. Next, you'll be taken to my account's login page. Complete the form and log in to your account to access your Sling TV account. 
Select To Cancel
You'll get an option box to see all the settings on the home page. Tap that and hit "Cancel my Subscription" to cancel the services.
Answer The Questionnaire Of Sling
A little quiz will display on the screen to ascertain the reason for your membership cancellation. Respond appropriately and submit. It enables the staff to develop their services in preparation for future subscribers. 
Finally
Proceed to the bottom of the page and respond to the question, "How likely are you to return?" Once that is complete, click the proceed button. Next, you will be presented with a form in which you must enter your Sling TV password for verification purposes. Finally, click on cancel subscription, and you are done. 
Fun Facts About Sling TV
Here are some fun facts that will blow your mind.
It was launched in 2015

Sling TV contains the cheapest rates for a monthly subscription

Sling's core service costs only $20/month

Sling's enhanced service costs about $25 per month

 You can watch core service on any device such as a cell phone, iPad, or PC, but enhanced service can only be watched on TV.

Sling's core service includes HGTV, TBS, TNT, CNN, ESPN, & MTV, and on enhanced service, you can even stream Disney, Disney Jr, A&E, Cartoon Network, CNN, ESPN, MTV, and History channels.
Final Thoughts – Sling TV Free Trial

Sling TV may provide entertainment for individuals of all ages. Watch your favorite TV shows, seasons, reality shows, news, and children's cartoons, among other things—access over fifty stations and even live YouTube and Hulu.
There is no other cable-free service that offers HD resolution at such low costs and as many alternatives, so what else do you want? So gather your munchies, switch on Sling TV, and enjoy your evening! 
Sling TV FAQs
How can I sign up for a Sling TV Free Trial for my Roku Device?
To register your device with Sling TV, follow the instructions below. Sling TV's new and upgraded features enable its viewers to have a Sling-free experience. For example, viewers can access the Sling TV interface on their Roku device as guests. In addition, it allows viewers to evaluate the Sling TV service without joining up for the Sling TV Free Trial. 
Does the Sling TV Free Trial renew my subscription automatically?
You registered for Sling TV using your credit card number as a payment option. After your Sling TV Free Trial period, the Sling team will automatically renew your membership and charge you for your monthly package. If you decide that Sling TV is not for you, you must cancel your subscription several days before your monthly subscription expires. 
Can I sign up for Sling TV Free Trial without a credit card?
While Sling TV Free Trial are a fantastic value, you cannot obtain one without providing your credit card information. It is because it violates Sling TV's terms and conditions. Besides, you must cancel the subscription before the conclusion of the Sling TV Free Trial time to avoid being charged, as the corporation does not warn viewers when the Sling TV Free Trial period ends.
ALSO SEE: Paramount Plus Free Trial
On the other hand, a virtual credit card operates differently by providing your Sling TV app with a temporary credit card number. Further, if you fail to cancel your membership within the Sling TV Free Trial period, only a specified amount will be debited from your chosen virtual card. 
Here is how a virtual card works:
It doesn't pay to any random credit card number

It is approved by a free trial & billing system

Prevents companies from charging you once the virtual card date has expired.
What do I do to not pay for a Sling TV membership?
You can do the following things:
Free trial

Cancel membership

Cancel subscription

Dispute traffic
How do I know that Sling TV is charging me?
It's simple to locate Sling charges on your bill. For example, if the following items appear in your statement, you have been charged by Sling TV. 
DISH network Sling 877-811-4788
SLING.COM xxx-xxx-6312 CO
: SLING TV, LLC 877-811-4788
PENDING-SLING.COM ENGLEWOOD CO
CHECK CARD SLING.COM ENGLEWOOD CO ON
RECURRING CHECK CARD PURCHASE SLING.COM 08883936312 CO
Debit Purchase-Visa Sling.com 888-393-6312 co