Despite its numerous positive reviews and two victories for the award for best game of the year, Elden Ring has problems. One such issue is the network status check failed. While FromSoftware's Elden Ring has been releasing new updates and hotfixes monthly to address the persistent issues, it appears that something needs to be fixed as intended. On the other hand, we must continue to assist players who are experiencing issues in Elden Ring, such as the "network status check failed" error. We have assisted users through all of Elden Ring's many issues, whether it was a time with the game's multiplayer mode or an error preventing them from summoning a cooperator. And that holds for this time as well. Therefore, pay attention as we begin fixing this Elden Ring network status check failed issue.
What Exactly Is The Network Status Check Failed Error?
In most cases, the game will display the network status check failed error if it is unable to establish a connection to the server. This is because either too many people are accessing the game servers at once, or there are corrupted game files and uninstalled game updates that need to be installed. In this guide, we will fix you in resolving any issue you may be experiencing with your gaming experience.
How To Easily Fix Elden Ring Network Status Check Failed Error?
Here we've listed fixes to resolve the Elden Ring network status check completely failed issue. We strongly advise you to complete all of the fixes as you work your step through implementing them in order. Now that that's out of the way, shall we get started?
Check Elden Ring Server Issues
Elden Ring, like many other games, works online using servers. These servers are responsible for establishing connections between players and the game. On the other hand, users may face a failed network status check if the servers in question cannot join players. A failed network status check indicates that the checking of the network has failed, as the name suggests. Because of this, it will inevitably take place if the server is down.
If you are unaware of the current circumstances, you can go to Elden Ring's official Twitter account to check whether or not they have provided any new information. You can also go to the official Reddit for the game, where players update information about any issues they face while gaming. Then, move on to the next fix as soon as you notice nothing wrong and everyone is playing the game normally.
Check Internet Connection
In most instances, we have found a problem with the internet connection or speed. It is important to keep in mind that the Elden Ring requires a constant speed of at least 5 Mbps to function properly on your hardware. Although we know that the game content has already been downloaded onto your computer, you will still need a reliable internet connection for everything to load correctly.
If you are using a wireless connection, you should attempt to switch to a wired connection switching RJ45. This is because a wired connection is significantly faster than a wireless connection. If you have problems with your router, you can reset it by inserting a pin into the small hole on its back. You can also check to see if things are getting better by using the mobile hotspot on your phone. Keep in mind that for the changes you make to take effect in the game, you will always need to restart it after you try switching to the internet. If the internet connection is working properly and you still get the Elden Ring error message that the network status check failed, move to the next possible fix.
Verify The Integrity Of Game Files
Most people who own PCs know that it takes little time for game files to become corrupt. A corrupt game file can cause many issues when playing an online game such as Elden Ring, including the failure of the network status check. Therefore, to fix these corrupt files, Steam offers a solution known as verifying the integrity of game files. Now, to accomplish that, please follow these steps:
1 – Start Steam and navigate to the Library menu.
2 – After that, right-click on the Elden Ring and select the Properties option from the context click.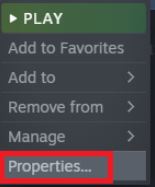 3 – Next, click Local Files by clicking on it.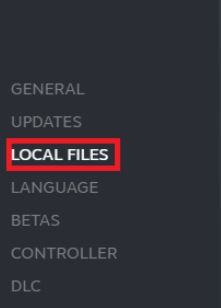 4 – After that, click Verify integrity of game files.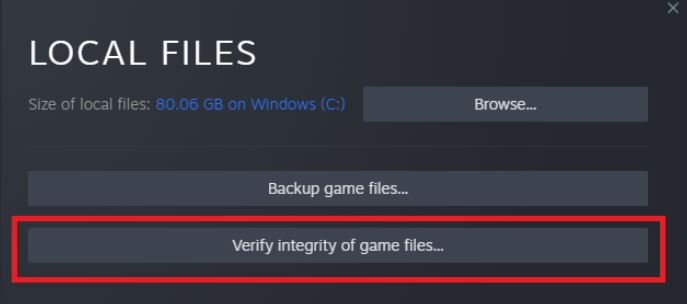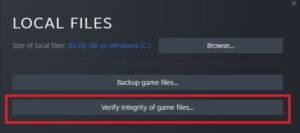 Allow the process to run its course. This procedure takes about half an hour to complete, but the actual time required will be determined by the speed of your internet connection. When the integrity verification process is finished, you can continue playing Elden Ring and check to see if the network check failed. If the fix is yes, follow with the next adjustment.
Update Elden Ring
Elden Ring is indeed a very well-liked game. And the developers are consistently close to achieving their goal of making the game almost flawless. However, even after performing regular tests, some errors still sneak through and cause issues. As a direct consequence, Elden Ring publishes frequent bug fixes in hot patches to fix ongoing issues. You may not have updated your game in a very long time, but you continue to play it. Consequently, you need to check whether you are having any issues and update your game. To update your game, follow these straightforward steps:
1 – Start Steam and click Library from the menu that appears at the top of the window.
2 – Now, navigate to the Elden Ring entry in the installed game list and click it.
3 – At this point, right-click on Elden Ring and select the Properties option.
4 – Select Updates from the menu that appears in the properties window.
5 – If an update is available, you will see the words "Update Queued" written in that location. To continue, click the Resume button.
6 – Ensure you click the box labeled Always keep this game updated now.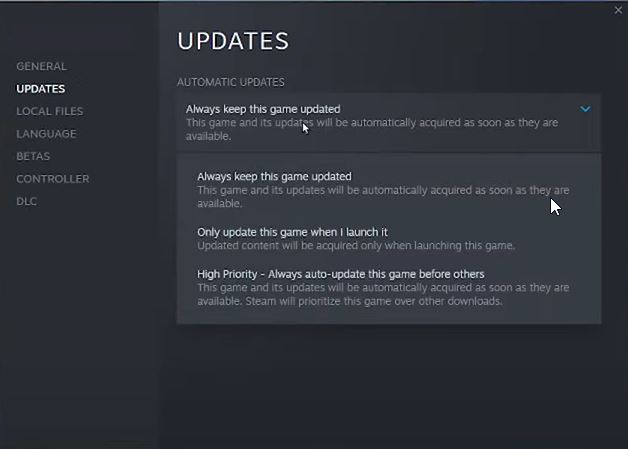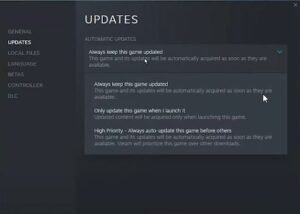 7 – If there are no updates available, but you would still like to install an update from the Beta or Alpha, you will need to click on the Betas tab and select the one you would like to use.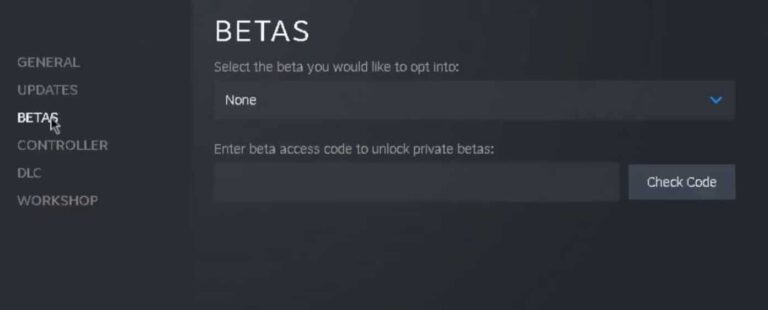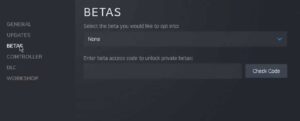 Click on the Verify Integrity of Game files case to immediately update the most recent game patch. It will check the files and immediately update them if they need it. After all of the updates have been installed, you should run Elden Ring and check whether or not the issue still occurs. It ought to have vanished by now. You are required to contact the developers if your issue is not resolved.
Create Support Ticket
If none of the fixes outlined above were successful, you would need to contact the support team for further assistance. This is because the problem is not on your end but rather with your account. And Bandai Namco is the only company that can assist you in fixing this issue. As a consequence of this, submitting a support ticket is your best option of action. To achieve the same results, please follow these steps:
1 – Navigate to the website listed here.
2 – Sign in to your Elden Ring account using your credentials.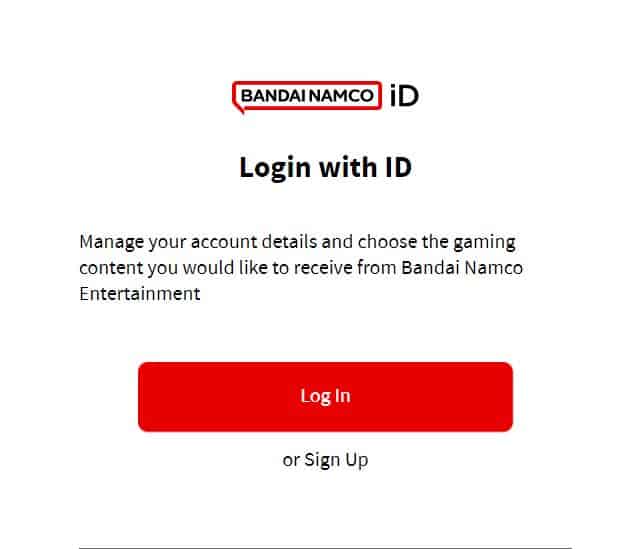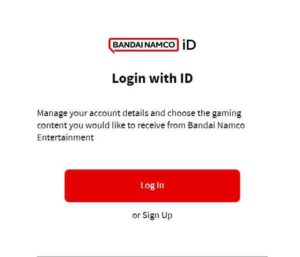 3 – Go to the bottom of the page and click on the link that says "Submit a Ticket."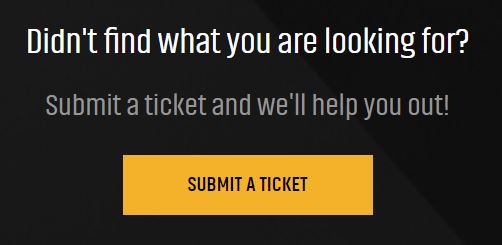 4 – In the following step, choose your country and region, and then select typing your issue.
5 – The final step is to click the "Submit" button.
Bandai Namco will respond to your inquiry within twenty-four hours, and the officials will assist you in getting your game back on track. After everything is finished, you can come to us and tell us what they said, at which point we will add it to our list of fixes to fix.
Conclusion:
This is all the information we have here about how you can fix Elden Ring network status check failed issue. We hope that you found this guide to be helpful.