Start using your new client portal software to provide seamless customer assistance and effortless self-service to your clients.
An in-depth look at the Most Leading Client Portal Software:
What is Client Portal Software?
Client Portal is a website or web app that offers organizations a safe repository for storing and sharing sensitive documents and information with their clients. In addition, businesses can use this software to provide clients with a secure digital gateway to the organization's network.
This program is accessible via a web browser or a mobile app on mobile devices. It allows for two-way file sharing.
Client portal software facilitates communication efficiency.
Sharing documents or data by email is not always secure, and the client will not receive email updates regarding open tickets or account information.
The Client Portal offers a secure location for data sharing. This program supports team cooperation using its capabilities. In addition to document approval, invoices, and billing capabilities, specific client portals include invoices and billing facilities.
With the client portal, customers no longer need to contact the company for minor tasks. It reduces the burden on the organization, as they are not required to answer the phone or engage in a real-time conversation.
It gives the company more freedom, security, and less stress. This post will examine the best Client Portal Software currently on the market.
Client portals for consultants have numerous advantages over email, including better security, larger file size restrictions, self-service access, and greater flexibility.
Even though client portals are more secure than email, many organizations worry about the security of their cloud-based data. As a result, these organizations favor the private cloud option for their sensitive data and on-premises software hosting.
Best 12 Secure Client Portal Software for Safe Communication (Leaders of 2022)
The best free online & custom Client Portal Software for any business are listed here.
1. Mendix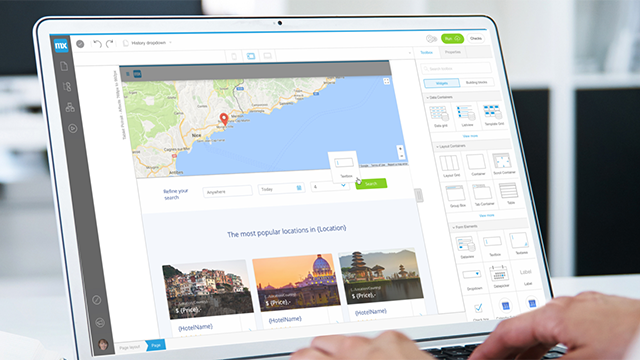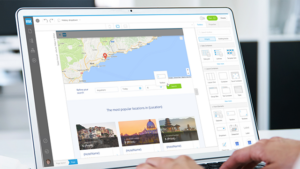 Mendix is an app development platform. It allows for low-code development. It is used for mobile and online app development. In addition, this platform assists companies in constructing their client portals.
The Pro and Enterprise plans permit the development of an unlimited number of apps.
Features:
Deployment on-premises and in the cloud.
It offers an automated backup system.
Agile project management.
Visual modeling tools.
Reusable components.
Website: Mendix
2. monday.com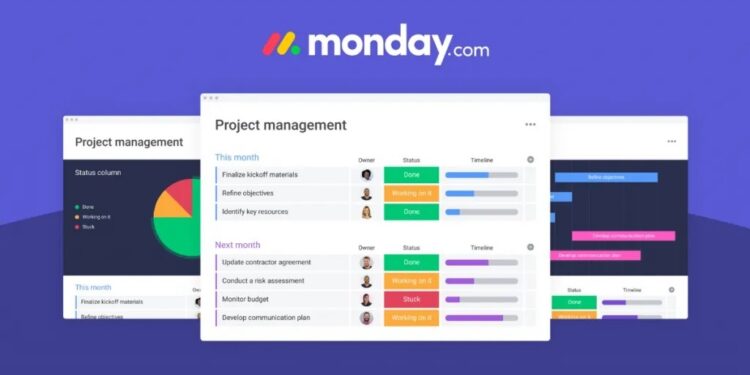 If we talk about the best free Client Portal Software For Safe Communication, Monday.com offers CRM software for managing customer information, interactions, and processes. It will enable you to construct and personalize your dashboards so that you may have a clear perspective of sales, processes, performance, and overall company prospects.
Features:
Shareable Boards – You can update your clients on your progress.
It allows features to schedule automatic reminders and due date alerts.
With this platform, coworkers can be automatically assigned new assignments.
In addition, it has features for online lead capture.
It provides seminars, tutorials, and instructions for simple onboarding and rapid platform usage.
Also, with premium services, you can save infinite files.
Website: monday.com
3. Supportbee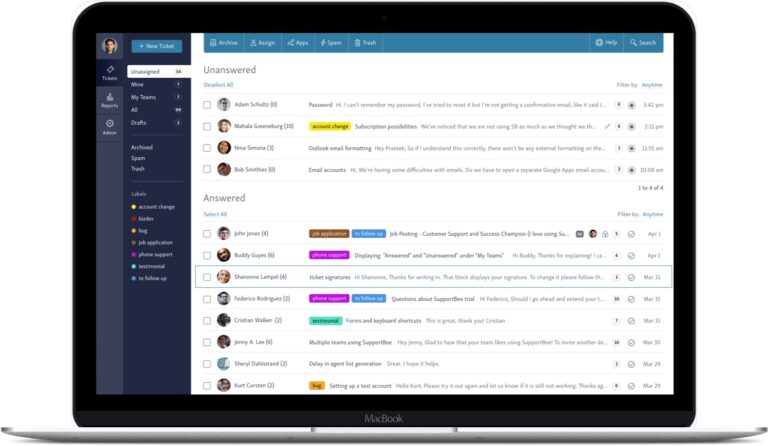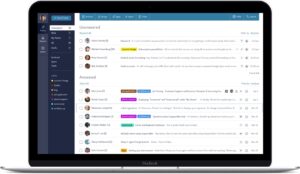 Supportbee is a ticketing system. This solution will allow you to handle everything in one location. The system will transform client emails into help tickets.
Features:
Tickets are assigned.
It will let you send emails with file attachments of size 20 MB.
You can receive files up to 100 MB in size as attachments.
It renders HTML email messages.
The system will let you send support tickets to someone outside the system through 'Forward,' 'Cc,' or 'Bcc.'
Website: Supportbee
4. Zendesk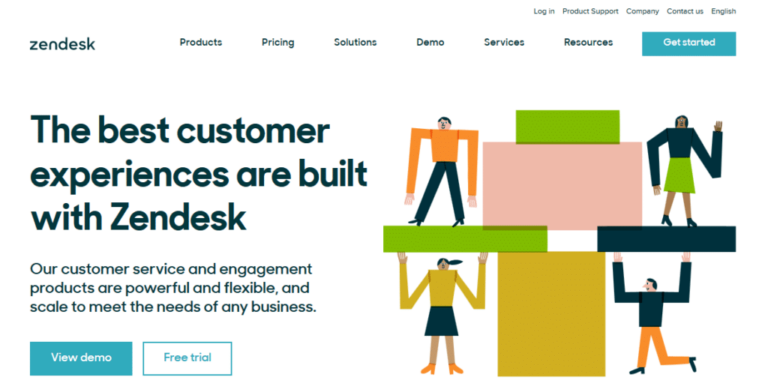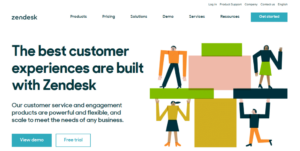 Next in our list of the top-rated Client Portal Software for small business is Zendesk. It is a cloud-based customer service solution. Using Zendesk, you can offer your customers a greater number of self-service alternatives, all of which will be integrated into a single solution via the client portal. Supporting the ticketing system is Zendesk.
Features:
Using the Guide feature, the system enables you to provide customers and agents with self-service answers.
Through the Live chat and message system, you may interact in real-time with your customers.
Connect system will assist you in resolving consumer concerns.
Website: Zendesk
5. Paypanther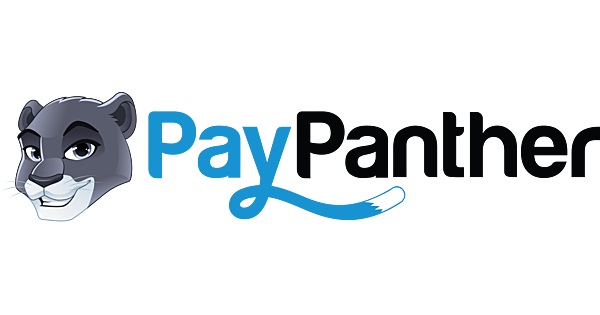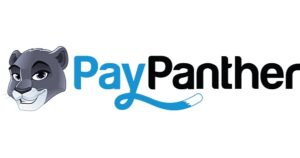 Paypanther is a business management software. This secure document portal free offers small and medium-sized organizations a cloud-based solution. For business management, it enables online invoicing, project management, CRM, and document management.
Features:
The system is compatible with Google Calendar, Gmail, PayPal, Microsoft Office 365, QuickBooks, Microsoft Word, and Microsoft Outlook.
Client-specific account manager and support staff.
Unlimited invoices with your branding can be printed.
Tasks management.
Expenses are monitored by category.
Monitoring time.
Project management.
Online payments.
Website: Paypanther
6. Kahootz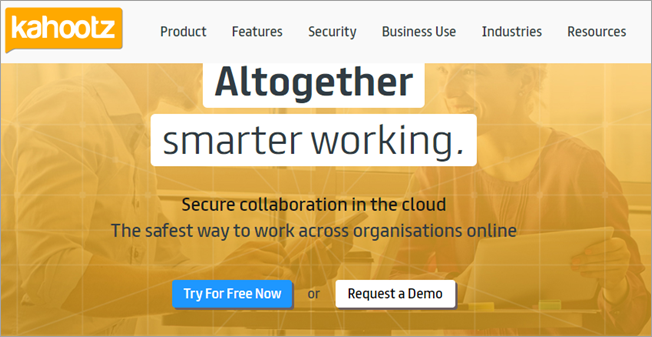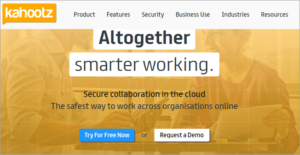 It is among the popular and best Client Portal Software for agencies. Your staff may rapidly set up new workspaces and engage with clients in minutes with little IT training or consulting. In addition, to ensure the safety of your data, Kahootz's security credentials are independently audited to meet the stringent criteria of businesses and government agencies such as the Ministry of Defence in the United Kingdom.
Features:
Document management – including version control, direct editing, and protocols for approval.
Gain client input through surveying.
Using databases allows customers to vote on product enhancements.
Controls that are stringent to manage the stuff your clients can watch.
Create an online community with forums and blogs organized by topic.
Completely adaptable to your brand and business operations.
Website: Kahootz
7. Client Portal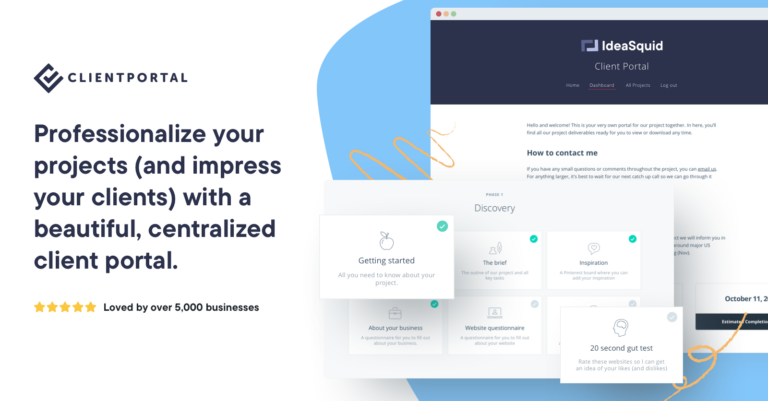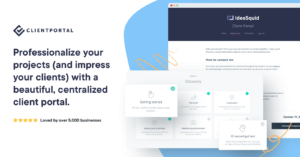 Are you still seeking the Best Client Portal & Customer Portal Software for 2022? Client Portal.io is a WordPress plugin that allows your clients to monitor the progress of their projects. As a plugin, it will integrate simply with your website. This client portal WordPress will function in three simple steps: creating the portal, granting access to the client, and continually upgrading the modules.
Features:
It enables Google Docs for document collaboration.
Also provides team communication via Slack.
It is simple to add or remove modules.
Websites with simple, uncluttered designs.
Dropbox will assist you in maintaining file sync.
Website: Client-portal
8. ManageEngine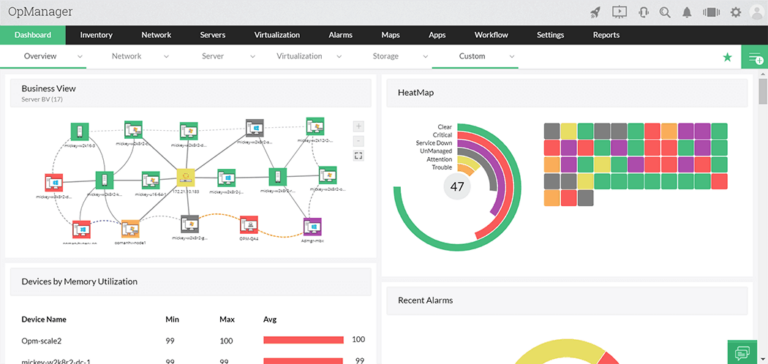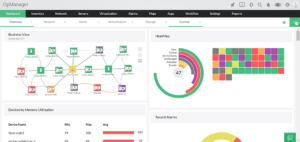 Next in our list of the top-notch Client Portal Solutions is ManageEngine. It is also included on our list due to its customizable client portal. The portal you receive simplifies the process of creating tickets and connecting with technicians for your customers, resulting in increased customer satisfaction.
Linking a client's website to the client portal managed by ManageEngine enables them to submit support to customers from their domain.
Features:
Fully modifiable
Automate regular tasks
Categories, tag and organize solutions
Provide client access to the knowledge base
Automatically recommend Knowledge Base articles when a request is detected.
Website: ManageEngine
9. Clinked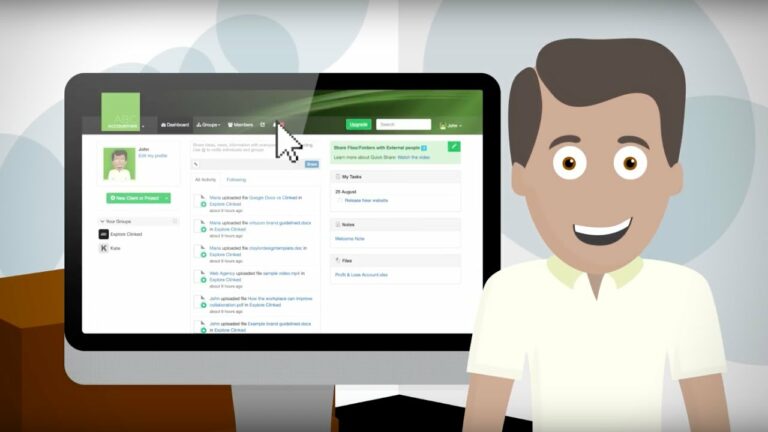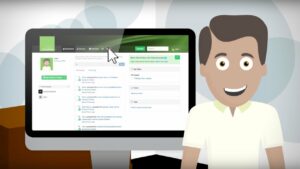 Clinked enables instantaneous communication and information sharing.
It offers collaboration features for your team members and customers. Besides, it provides various features, including the ability to upload files of any size, permissions for files and folders, and much more. It can serve as an alternative to FTP.
Features:
Depending on the selected plan, Clinked delivers storage. For example, it may supply 100 GB to an endless amount of storage.
It offers a variety of features for teams, including a Shared calendar, discussions, and Group Chat.
It allows you to have a private cloud in multiple global locations.
Also accessible on mobile devices.
Website: Clinked
10. Onehub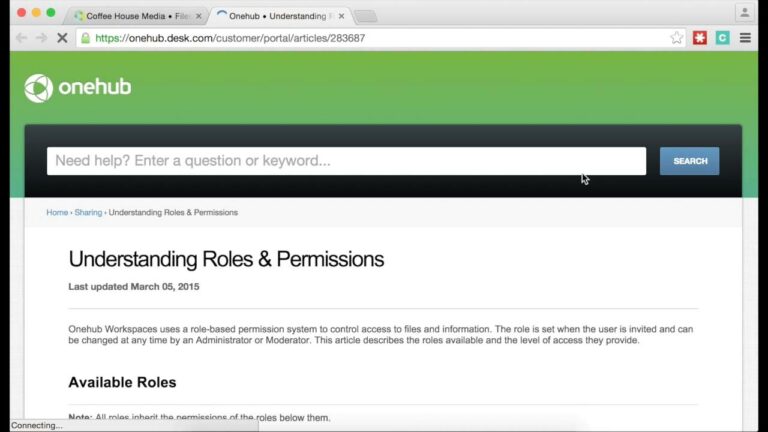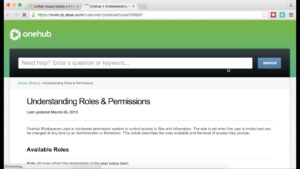 Onehub client portal is a cloud-based file-sharing service.
This best Client Portal Software free enables cloud storage for enterprises to share files, data, and information securely. In addition, the system offers file-sharing features, collaboration and communication, activity tracking, and workspace customization.
ALSO SEE: Best Browser Software For Windows
Features:
Workspace personalization.
It permits uploading several files simultaneously.
It lets you specify permissions for the material at various levels.
Thirty file types can be previewed on desktops and mobile devices.
In addition, it tracks every workspace activity.
Website: Onehub
11. LiveAgent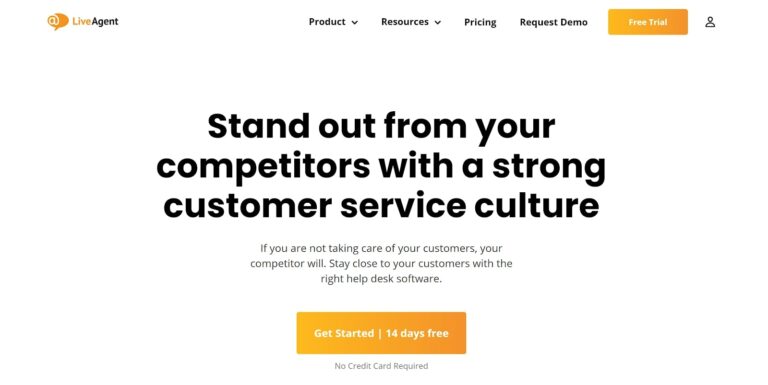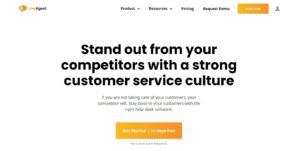 LiveAgent is a cloud-based customer service solution. You can give your users multiple knowledge bases and customer portals using LiveAgent. Create attractive FAQs, forums, how-to articles, and more with the completely customizable WYSIWYG editor provided by LiveAgent.
Features:
Develop an array of internal and external information bases and customer portals.
Integrate live chat, tickets, contact center, and social media.
Create automation rules to increase the efficiency of your workflow.
24/7 support
Available in over 40 different languages.
Functional Android and iOS apps.
Website: LiveAgent
12. Huddle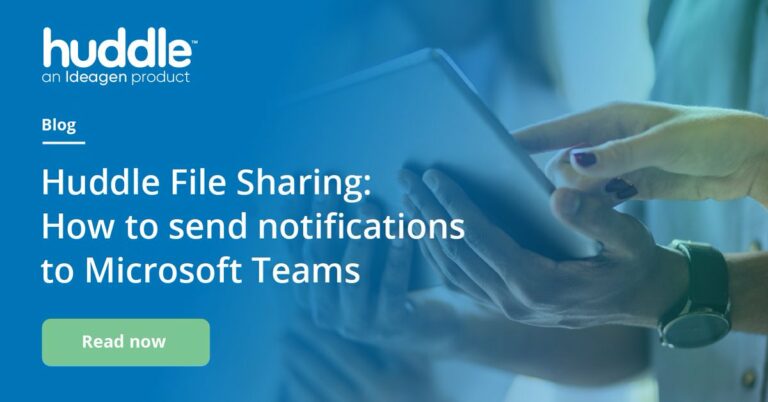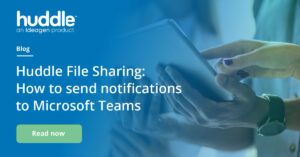 Huddle is a free client portal accessed through a web browser.
The system enables file and data sharing, client communication and discussion, and activity tracking. In addition, you and your clients can examine and co-edit documents using Microsoft Office Online.
Features:
The system lets you upload and download files up to 10 GB in size.
It is compatible with G-Suite and Microsoft Office.
It is also available via mobile devices.
You can request up to 500 files simultaneously.
Website: Huddle
FAQs
How secure is client portal software?
Well, Client portals are among the most secure solutions for storing and sharing information securely. Most of these systems are cloud-based and far more secure than email. A secure client portal, such as LiveAgent, employs SSL and encryption to provide its users with the highest level of protection.
Why is the client portal software important?
A client portal software is crucial because it facilitates more convenient, customer-centric, and transparent client interactions. In addition, it contributes to developing solid customer relationships by providing a client platform for enhanced collaboration.
How to select the best client portal software for your business?
Consider the most prevalent concerns that your clients have, and then search for a solution that gives the most customer-centric means of addressing these concerns.
What are the benefits of using client portal software?
Using a client portal software offers businesses numerous advantages, including an exceptional level of convenience when managing client interactions and information, enhanced services with an expanded selection of options, increased productivity by automating manual tasks, saving time, effort, and resources, secure data transfer, and improved customer service, communication, and collaboration.