If you are looking for the best Apple Watch faces, this post will greatly assist you. Apple Watch is the most popular smartwatch in the world, with a 36% market share, and for a good reason.
Apple watches provide a variety of health monitoring capabilities, such as a step counter, heart rate monitor, ECG monitor, and SPO2 sensor, which is quite important during covid, fall detection, and crash detection, among others.
Furthermore, Apple has just released the Apple watch series 8, Watch SE, and Apple watch Ultra, which includes a body temperature sensor, Blood Oxygen apps, and an emergency SOS over satellite. Most modern smartwatches feature configurable watch faces, allowing you to personalize your watch's appearance.
Apple provides a variety of watch faces for the Apple Watch, so let's look at the Best Watch Faces for the Apple Watch.
Apple Watch Faces Of 2022 You Will Love To Try
1. Modular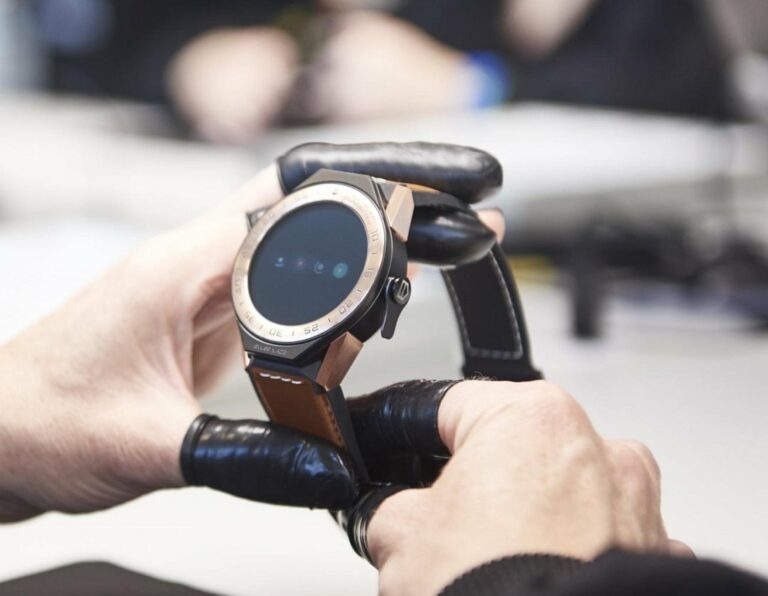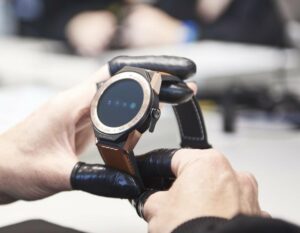 The Modular watch face adheres to its moniker. Modular is your best option if you desire a watch face with a digital clock and numerous complexities. You can select from various complications, like timers, alarms, weather, etc. Additionally, the Modular may accommodate up to six difficulties.
You can choose from various colors, enable or disable background colors, and much more using Modular's extensive customization options.
Modular is one of the top custom Apple Watch Faces if you prefer a lot of information displayed on your watch face.
2. Playtime (watchOS 9)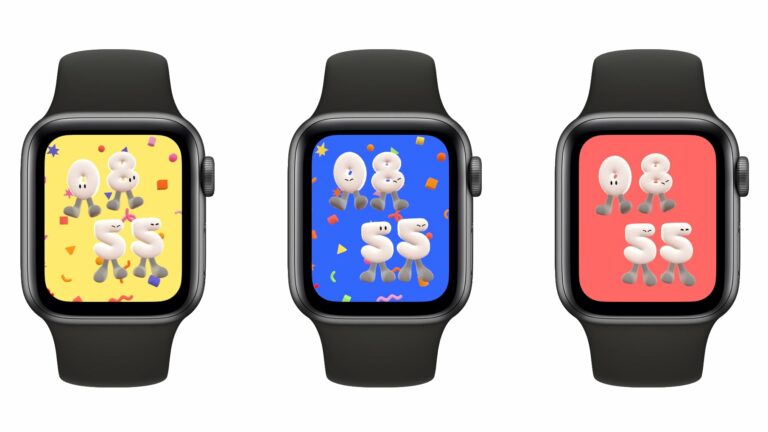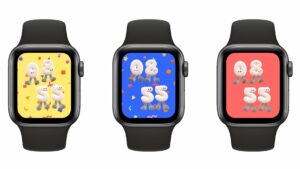 While Playtime may appear designed for children, it is oddly entertaining regardless of age. Apple and Joi Fulton worked together to develop the Playtime watch face. The watch face allows you to alter the background by rotating the digital crown, and you may interact with the characters by tapping on their faces.
Playtime, like Astronomy, favors form over function and does not present any complexities. As a result, playtime is one of the greatest Apple Watch Faces if you want a fun watch face or have children who enjoy playing with their Apple Watch.
3. Infograph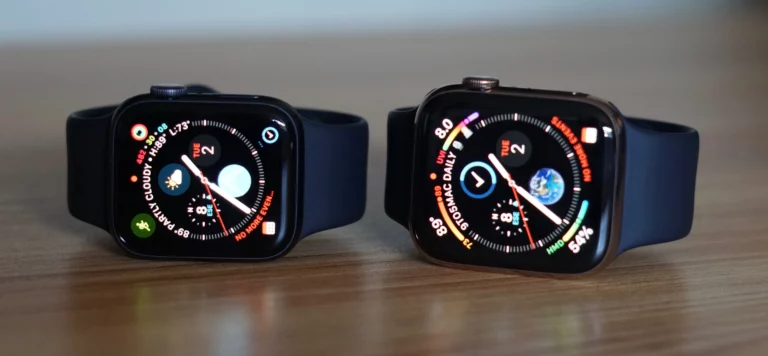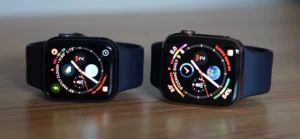 As implied by its name, the Infograph watch face is dense with information.
You may include up to eight complications. Some of these issues can also be used to launch third-party apps. As with other watch faces, there is an element of personal preference with the Infograph watch face; some find it hectic, while others find it just right.
Moreover, Infograph is one of the best Apple Watch Faces free for those who prefer analog watches with several intricacies.
4. Lunar (watchOS 9)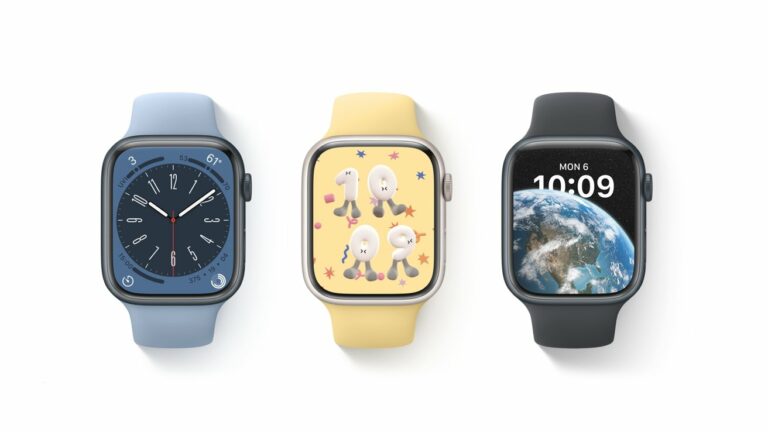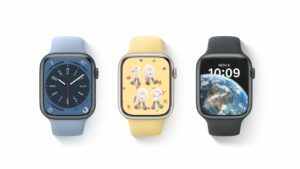 Next in our list of the best new Apple Watch Faces 2022 is Lunar. It is for you if you desire a watch with a lot of information and a gorgeous face. This best Apple watch faces download is beneficial for those who follow the lunar calendar. It has support for the Hebrew, Chinese, and Islamic lunar calendars.
Similar to Metropolitan, Lunar features four corners with complexities. Customization options are limited: you can only alter the color of the second hand and toggle between an analog and digital clock.
The Lunar Watch face may initially feel overpowering, but it is ideal for those who wish to monitor the lunar calendar.
5. Simple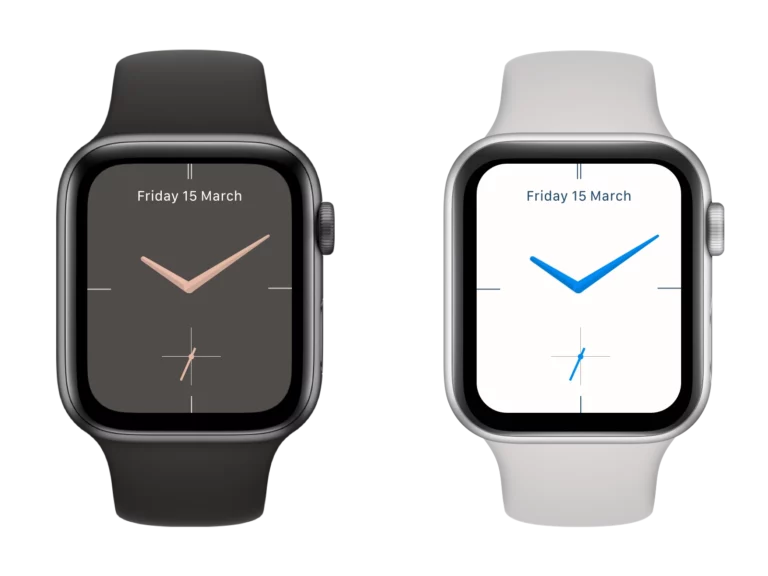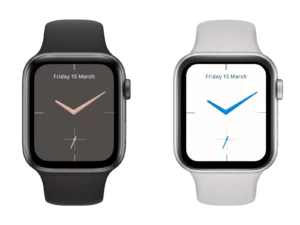 As the name says, it is one of the most simplistic watch faces available. Therefore, it is ideal for anyone who desires a simple watch face without complications (pun intended).
While the Simple does let you add complications, you can use just the date to create one of the simplest cool Apple Watch faces you've ever seen.
6. California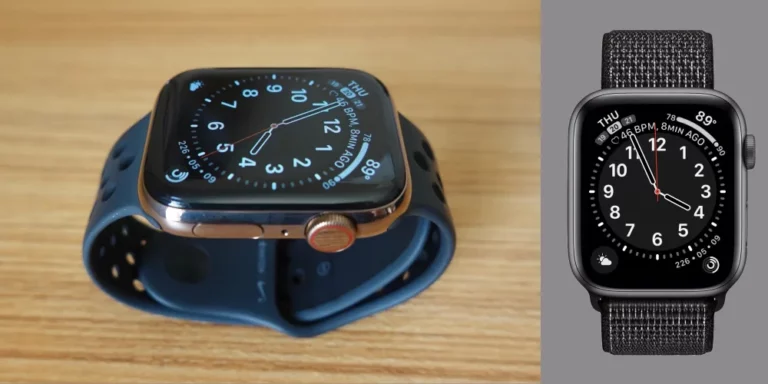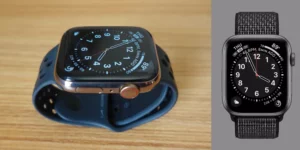 If we talk about the best Apple watch faces for fitness, California is the ideal Apple Watch Face if you need a watch face for a formal occasion. The watch face is elegant and simplistic. In addition, the watch face has several customization options, including altering the dial markers.
Additionally, the watch face offers both circular and full-screen alternatives. You can add four problems to each of the four corners if you select the circular option, just like you can with the metropolitan and Lunar options. If you desire a formal watch face, one of the top Apple Watch Faces for you is California.
7. Metropolitan (watchOS 9)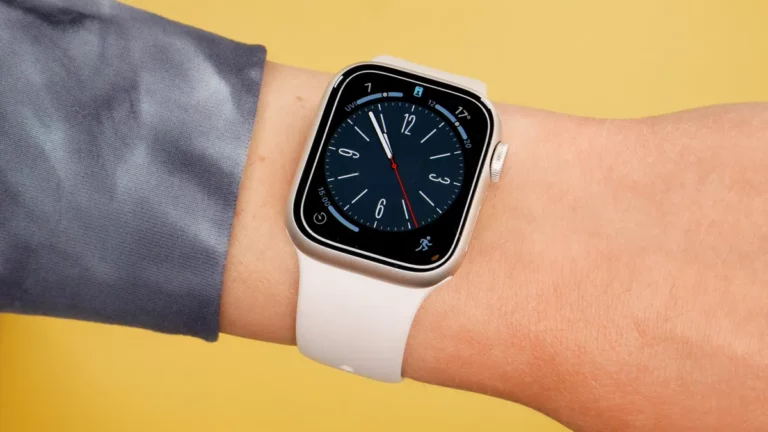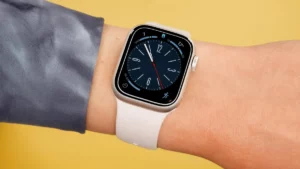 Metropolitan is a brand-new watch face introduced with watchOS 9. It is a clean, simple typeface that works well in both informal and semi-formal settings. The watch face also displays four complexities in each of its four corners to retain its minimalist aesthetic.
Regarding customization, you may choose four different watch types, five dial variations, and various colors to complement any outfit.
Metropolitan is one of the best Apple Watch Faces for you if you want a watch face with a basic design that still displays the essential information.
8. Portraits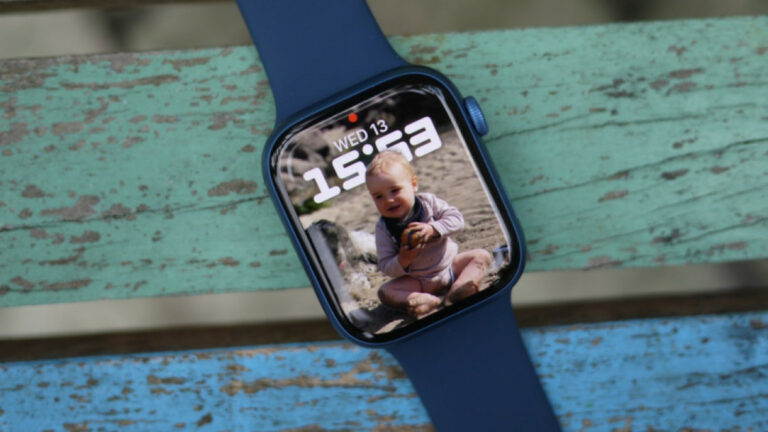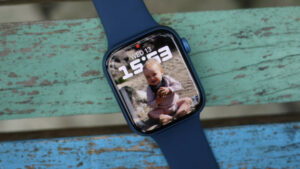 Portraits are one of the most famous watch faces for the Apple Watch. It uses the portrait images on your iPhone to create a depth effect on your watch by placing the time behind your portrait. You may select up to 24 portrait photos from your iPhone, and your Apple Watch will display a different image each time you open it.
Three clock styles are available for selection in Portraits: Classic, Modern, and Rounded. Additionally, you may select two complications: one in the middle and one at the bottom. It's cool because rotating the digital crown allows you to zoom in and out photos.
9. Astronomy (watchOS)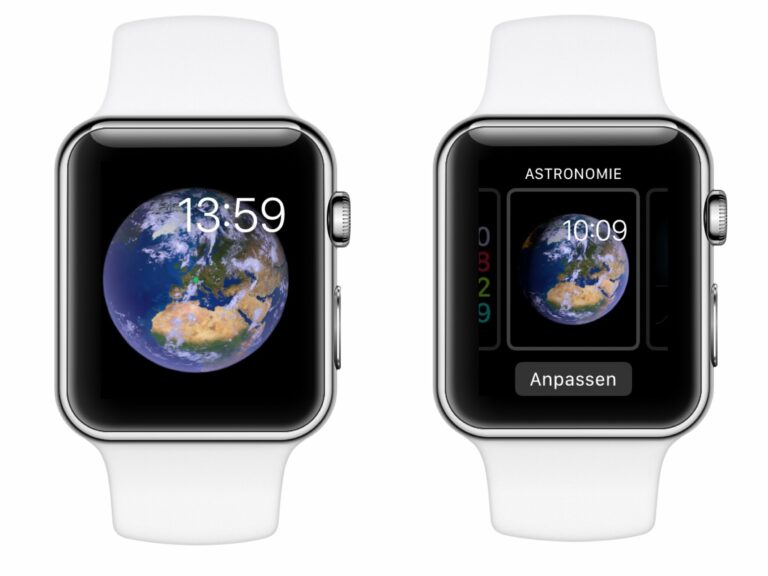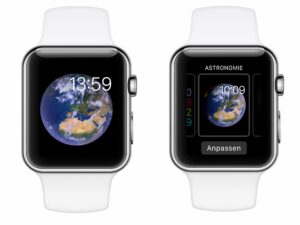 Astronomy is among the most aesthetically pleasing best free Apple Watch Faces available. It provides options for viewing the Earth, the Moon, and the Solar System.
This best Apple watch faces app 2022 is regularly updated throughout the day. For instance, you can observe the sunrise and sunset in real-time. You can also rotate the digital crown to examine Earth's surface's upcoming light and shadows.
While the app does not display complications other than the battery %, it is one of the top Apple Watch Faces for those who value aesthetics above usefulness. As the Astronomy watch faces updates throughout the day, it may consume somewhat more battery. 3.
10. Liquid Metal, Fire/Water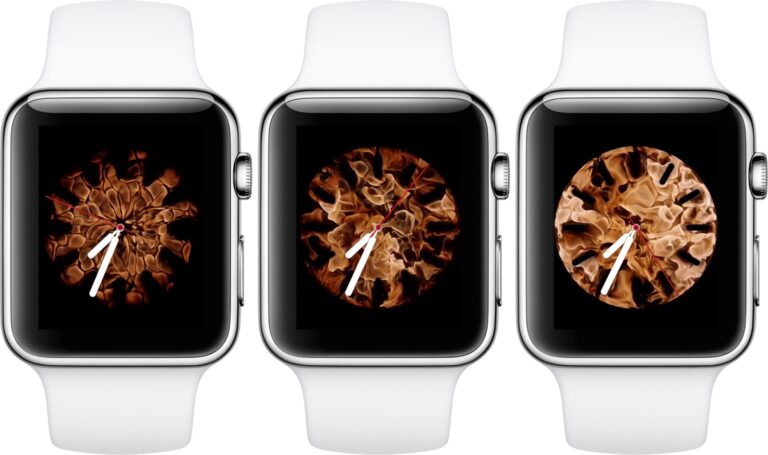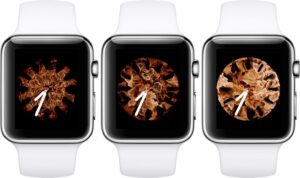 While these are distinct watch faces, they are virtually identical except for one feature. This watch faces display Apple-recorded animations on your Apple Watch. You may select between liquid metal, water, or fire. Like California, these watch faces are available in full-screen and circular formats. For a more engaging animation, I recommend the full-screen mode.
ALSO SEE: Valorant Ghost Skins
However, the circular option is also available if you desire complexity on your watch face. These are for you if you're seeking one of the most stylish Apple Watch faces ever created.
What Is A Watch Face?
Consider the watch face to be the home screen of your smartwatch. In the same way that your home screen displays your most-used apps and essential information, a watch face displays the time and other information you may require, such as your steps, heart rate, and burned calories.
Similarly to how you can customize your home screen with wallpaper and themes, you can use multiple watch faces to display different information in various styles.
How To Add Watch Face To Your Available Faces
Hit the digital crown to go to the Apple watch face.
Now, touch & hold the display.
Swipe to the right and click the add button.
Turn digital crown to browse all watch faces.
When you find a watch face you like, tap on add.
If the watch face can customize, you can see all options available and go through them.
If the watch face does not have any customization options, it immediately becomes your current watch face.
Hit the digital crown twice to go back to your watch face.
Change A Watch Face on Your Apple Watch
Hit the digital crown to go to the Apple watch face.
Now, touch and hold the display.
Afterward, swipe left or right from edge to edge to see the watch faces you've added to your available faces.
Stop when you get to the watch face you want to use.
How to Delete A Watch Face On Your Apple Watch
Hit the digital crown to go to your watch face.
Now, touch & hold the display.
After that, swipe left or right from edge to edge to find the watch face you want to remove.
Swipe up and tap Remove.
Conclusion
These were the best Apple Watch Faces reddit, and you should select one based on your preferences. You can inform us about other fantastic Apple Watch Faces in the following comments.