This article describes how to activate Water Lock mode on Apple Watch Series 2 or later. Water Lock mode is a handy feature exclusive to Apple Watch Series 2 and later models. These Apple Watches can be submerged in water without being damaged.
Water Lock mode disables the Apple Watch's hardware buttons and displays to avoid accidental taps and clicks.
Enable Water Lock mode on Apple Watch

Follow along as we walk you through enabling Water Lock on Apple Watch Series 2 or later.
On your Apple Watch, you must ensure you are on the watch face. Afterward, swipe up from the bottom to bring up Control Center.
Once there, click on the Water Lock icon (it seems like a water droplet).
After enabling it, you will see the Water Lock icon on top of your Apple Watch face.
Now, your Apple Watch is in Water Lock mode & will disable all input on the device until disabled.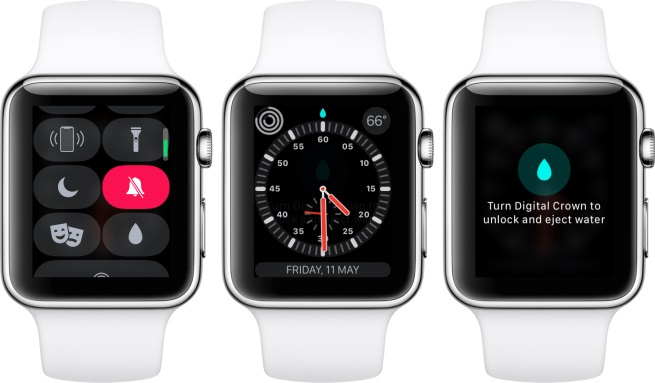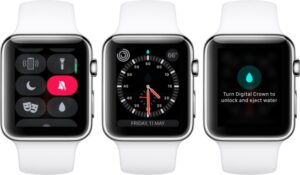 Simply rotate the Digital Crown counterclockwise to disable Water Lock on Apple Watch. The Apple Watch will then begin to emit several beeps. It allows any water that may have entered the speaker grill to escape. If you glance at the opposite side of your Apple Watch, you may observe water spewing through the speaker port.
ALSO SEE: Best Free Antivirus for Mac
While Water Lock is enabled, your Apple Watch will continue to function normally; the screen will still illuminate to display the time and notifications (assuming it is not entirely immersed underwater).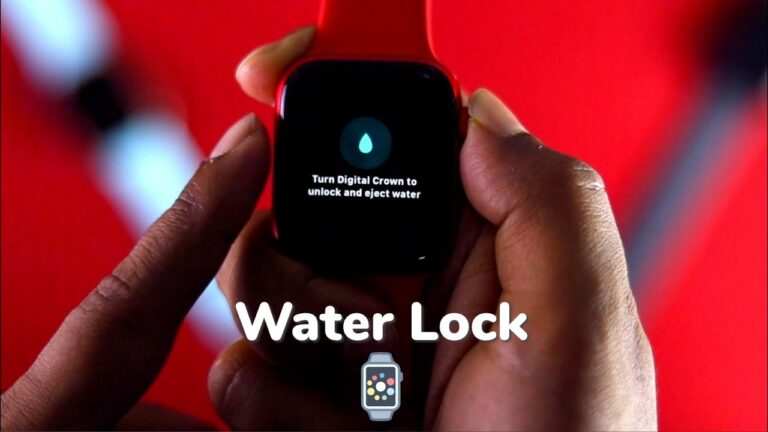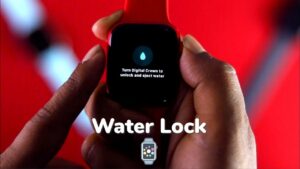 The Wi-Fi, Bluetooth, and Cellular radios may have difficulty connecting if the Apple Watch is submerged in water. If you are walking in the rain or taking a shower with your Apple Watch, it should still be able to receive alerts and display the time. However, anything beyond that, such as touching the Digital Crown to access the Home screen or activating Hey Siri, will be disabled.
Bottom Lines
Turn on Water Lock once you wear your Apple Watch in the water. Then, turn the Digital Crown to clear water from your watch's speaker when you are finished.
When Water Lock is on, your Apple Watch Series 2 or later does not respond to touch on its display. It is because it keeps from accidental input while you are in the water. Once you turn off Water Lock mode on Apple Watch, your watch ejects any water in its speaker.