Well, The Windows Movie Maker is one of the most incredible pieces of software that Microsoft has ever produced. Regrettably, Microsoft discontinued it for some bizarre reason. However, you can easily and legally download it for free and use it indefinitely.
The software was initially released in 2000 alongside the heinous iteration of Windows known as ME. It was unquestionably the operating system's star. We could easily create and edit videos! Many more powerful tools have been added over the years as the program has been updated. It continues to astound me that it was not continued, but I digress.
This software lets you capture video from your camera – or any other device. Additionally, you can import it in any of the numerous supported formats. Regrettably, not all formats are compatible. Well, You would need to install additional codecs here for those.
Solution:- How To Download And Install Windows Movie Maker
The first thing is to download Windows Live by clicking on the "Windows Executable" link on the right side of the screen in the center.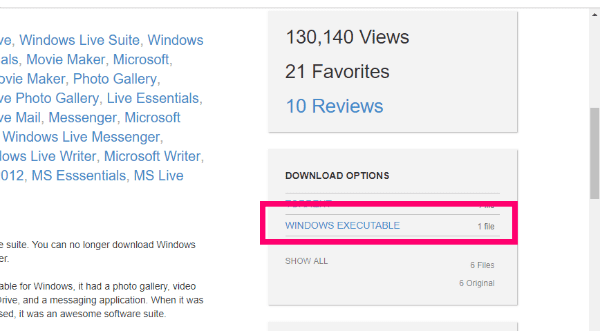 Begin the setup by double-clicking the executable in the location where it was saved. When the window "What Do You Want to Install?" appears, click Yes. Next, ensure that you click "Choose the Programs You Want to Install."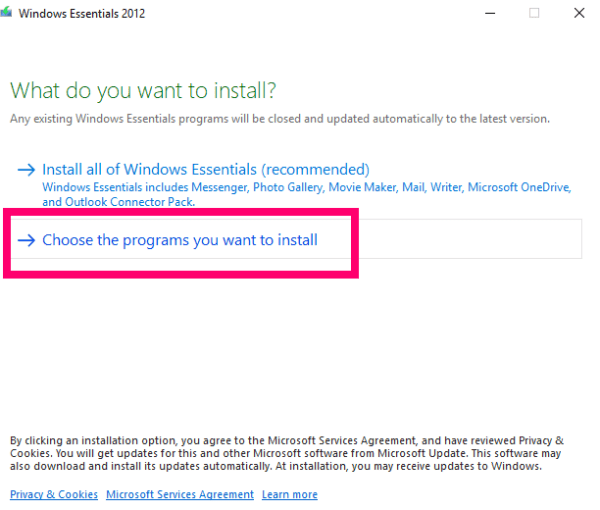 Remove all but "Photo Gallery and Movie Maker" and then click the "Install" button.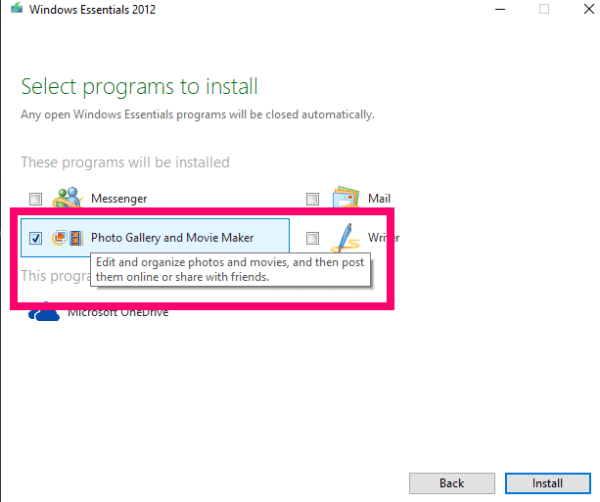 Once the installation is complete, simply click "Movie Maker" in the Start Menu and agree to the Terms of Use and License Agreement.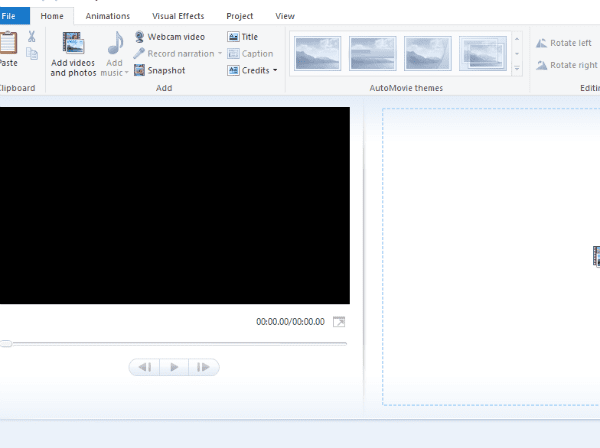 Solution:- How To Use Windows Movie Maker
The first step is to open your Pictures folder by clicking the "Add Photos and Videos" button at the top.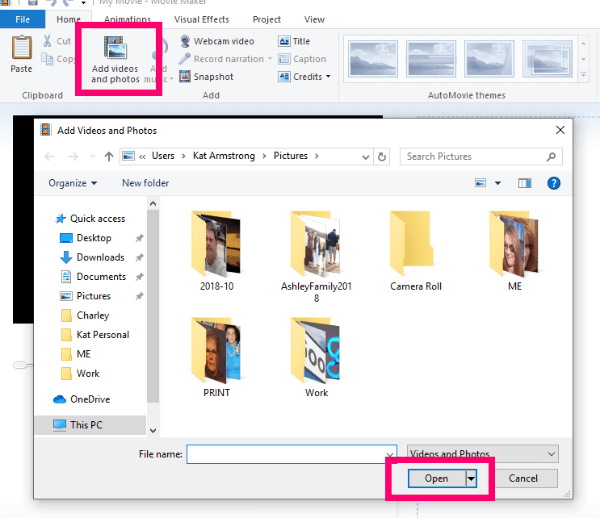 Following that, select the photos (or videos) you'd like to include in your Movie. Once they've populated the area, click once on a photo and drag and drop it into the order of your choosing.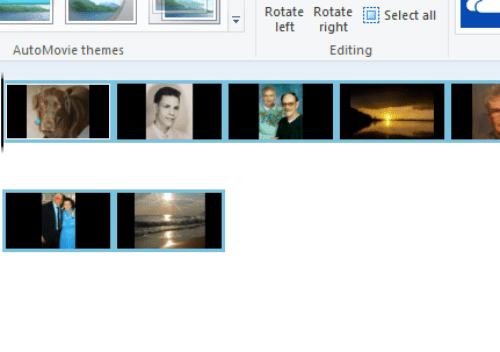 The following step is to add any necessary titles, captions, and credits to my current version. By selecting "Title," you can add a title slide immediately preceding the selected photo. Selecting "Captions" enables you to overlay text onto the current photo (using your own fonts, colors, and sizing, for example). Finally – but certainly not least – "Credits" enables you to properly credit a director, soundtrack, or actor.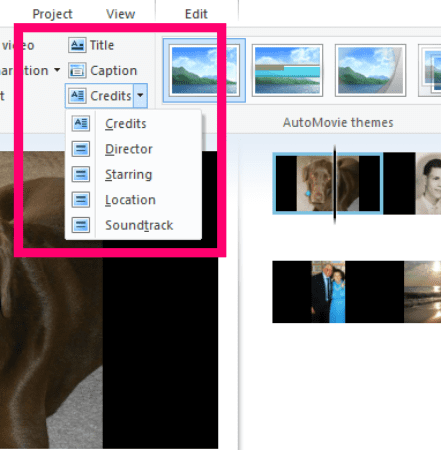 Once you've added text to the photo, several new small boxes will appear to the left. These options allow you to alter the way the text appears: fading, stretching, and scrolling are just a few examples.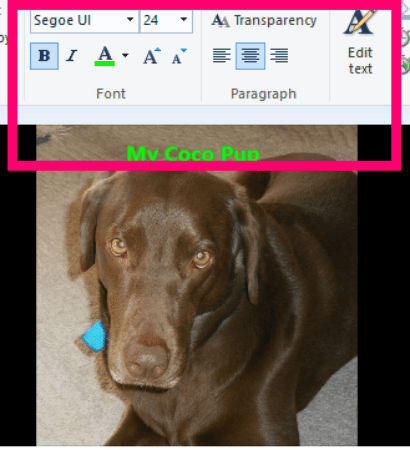 The following thing is to click the "Animations" tab. You can customize the way your photos transition and appear in this section, from crossfading to pixelating and even a more cinematic appearance. Additionally, you can choose to apply the same transition to all photos or to use a different one for each one.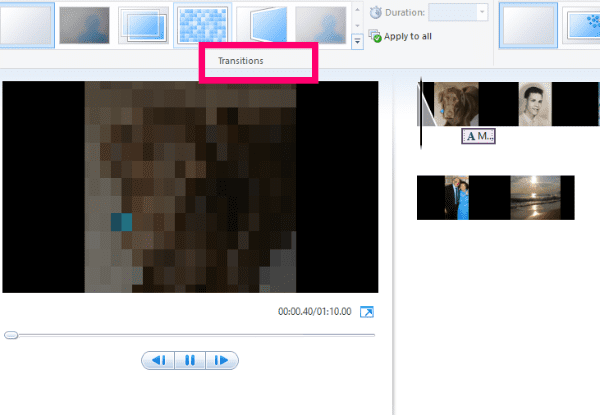 Following that, let's take a look at the "Visual Effects" tab. Consider filters… Each will add a distinct look to your photographs. Again, you can include the same one or a different one in each.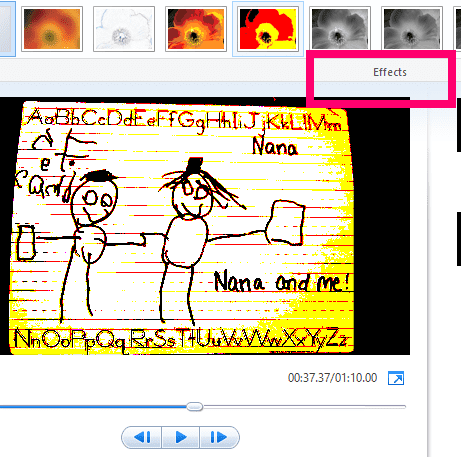 Now, return to the "Home" tab. It's time to add some narration or music to your video!
Solution:- How To Add Voice Or Video To Your Movie
This is where things can become a little more complicated. The "Record Narration" button lets you tell your story in your own words and voice. Adding music is where you must exercise caution. You are not permitted to use copyrighted music! By clicking the "Add Music" button, you'll be presented with a drop-down menu of several websites where you can find royalty-free music.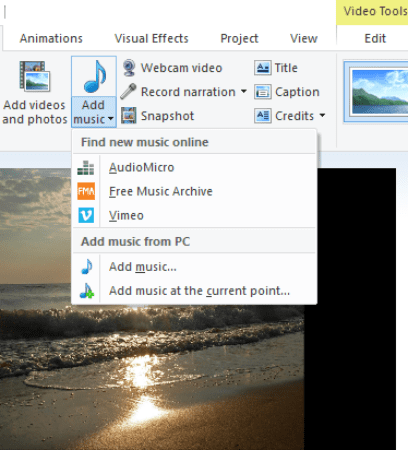 Obviously, you can also create your own music. So, to your heart's content, write, record, and upload!
What To Do With Your Movie
Once you've added all of the effects, photos, and music and are satisfied with the result, I strongly advise you to save it to your computer first. Following that, you can either use one of the built-in "Sharing" buttons within Windows Movie Maker or upload it directly from your machine to your favorite website.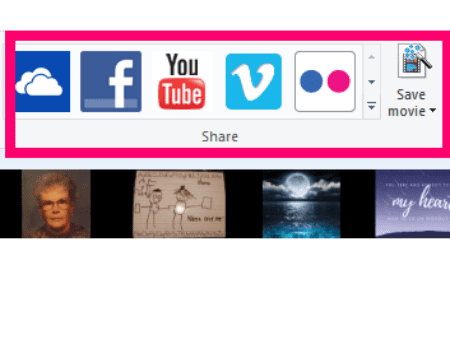 I've only scratched the surface of what Windows Movie Maker is capable of. Well, We could be here all day if I went into detail about every option built into the software. Additionally, this can be used for a plethora of different things: a work presentation, a slideshow for a reception or party, school projects, and even those wonderful YouTube lyrics videos. However, once again, be careful of copyrighted music.
What other questions do you have about Windows software or Movie Maker? Are you having difficulty with a particular aspect of your film's creation? Kindly inform me in the comments section, and I will do my best to assist!