Historically, you could only purchase or sell a financial commodity by seeing your broker at a downtown brokerage business. However, thanks to the growth of trading platforms, anyone can now conduct these transactions on mobile devices and desktops.
In this article, I'll explain what online trading is and discuss the benefits of trading in stock market.
What is Online Trading?
Online trading refers to purchasing and selling commodities or financial derivatives, such as stocks, futures, and options, through a trading platform. Multiple types of online trading exist. For example, stock, foreign exchange, binary options, and cryptocurrency trading are included.
Your choice of trading platform will also influence your online trading experience. First, you must locate a platform that provides excellent customer service, add-on services, numerous trading modes, and a diverse selection of products.
Intriguingly, you can be something other than a pro trader or finance guru to begin trading online via a trading platform. With a fundamental knowledge of buying and selling, especially with trading on contract for difference, novices can achieve substantial success at their level.
What are the Advantages of Online Trading on Trading Platforms?
Advantages and Benefits of Online Trading Account
Here are the top Advantages of online trading on trading platforms.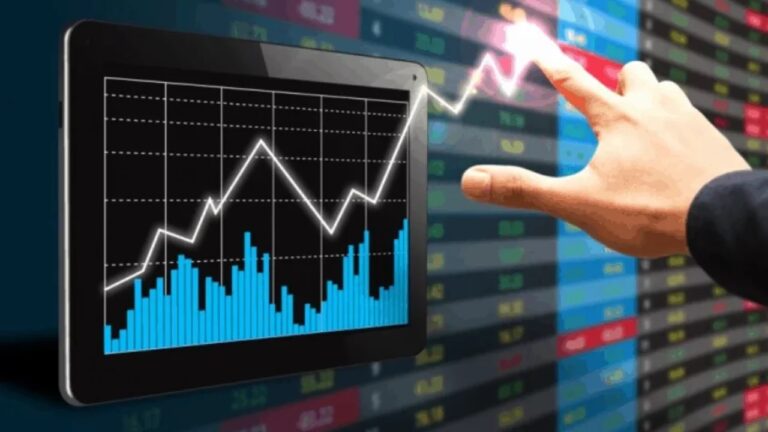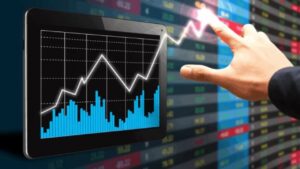 1. Trading at your convenience
From mobile banking apps to food delivery services to gaming apps, and now online trading platforms, the primary reason any service is offered online is for convenience. The season of traveling before trading on the market has ended.
First, online trading makes trading and building your funds easier than it would be without a trading platform. It alleviates stress by allowing you to start trading or monitoring your trade by pulling out your phone or PC.
However, the risk associated with this simple technology is that some individuals may become distracted from other pursuits. In addition, because it involves their money or the money of others in the case of group trading, individuals may spend an excessive amount of time monitoring the market or trading platform to prevent losses.
2. AI trading
Few individuals know that online trading technology has eliminated the middleman even further than the broker. Using artificial intelligence and machine learning, some trading platforms have begun to automate trading activity and even replace traders.
The artificial intelligence of the trading platform analyses the millions of trades completed every second and optimizes your trading positions based on this data. In a sense, the AI trader functions like a broker.
Can it occasionally fail? Yes, it is a technology created by humans and is flawed. But it may also earn you more money than if you were new to trading and working two jobs while monitoring the market on a trading platform.
3. Less transactional costs
If you traded with brick-and-mortar brokerage houses or investors, you would be required to pay exorbitant trading fees, transaction fees, withdrawal fees, and other broker expenses. However, trading costs were significantly reduced by online trading platforms.
Some trading platforms charge nothing for some trades, while others charge nearly nothing for certain large transactions. You would incur significantly greater fees if you executed these trades through a broker.
Despite the cheap fees, traders must use caution when conducting transactions and placing trades. No matter how modest, every dollar still matters, and these small trading platform fees build up to enormous sums over time.
4. Trading automation and custom notifications
When a broker observes a product's declining price, they do not contact you. Do you know which entity can assist you with this? Your trading platform.
Traders can set personalized alerts when the price of a product reaches their desired price with the help of trading platform features. Depending on the precise settings of the notification, you will receive an alert if the price reaches your specified price threshold.
Suppose you've been monitoring that thing for hours or days to decide whether to buy or sell. If the price fluctuations meet your objective, you'll determine if it's time to buy or whether you should abandon the product and attempt another on the trading platform.
5. Full control, no middle man
Despite how communal humans are, most still choose to manage and oversee their investments. With the introduction of online trading platforms, brokers were eliminated as middlemen. After this elimination, only the trading platform, the company behind it, and lines of code remain.
Online trading allows you to handle your trading investments via the trading platform without having to contact anyone. If you discover a trade could go awry and need to make a decision, it is up to you, not the broker, to pull the plug.
Also, as you become acquainted with the intricacies of online trading platforms, the trading community, and the market, online trading can be a fascinating journey.
ALSO SEE: YouTube Channel Art
While this can be advantageous, new traders need time to thoroughly learn market techniques and the trading platform before achieving long-term profitability. On the other hand, before touching your money, brokers would have spent years mastering the trade.
Conclusions
Buying and selling financial products on an online trading platform is online trading. People who engage in online trading can handle their trading portfolio directly and without the assistance of a broker.
If you wish to increase your investment portfolio or source of income, you should soon engage in online trading via a trading platform.