Recently, VPNs have gotten a lot of criticism. Exaggerated marketing claims made by providers contribute to the problem. The claim that they provide online security and privacy with a single click is somewhat exaggerated. And needs to catch up on why most people use VPNs, to begin with. This essay will discuss five reasons why you should continue to use a VPN in 2022.
What is VPN?
VPN stands for "Virtual Private Network" and refers to the ability to establish a secure network connection when using public networks. VPNs encrypt internet traffic and conceal users' online identities. As a result, it makes it harder for third parties to follow your online activities and steal your data. Encryption is performed in real-time.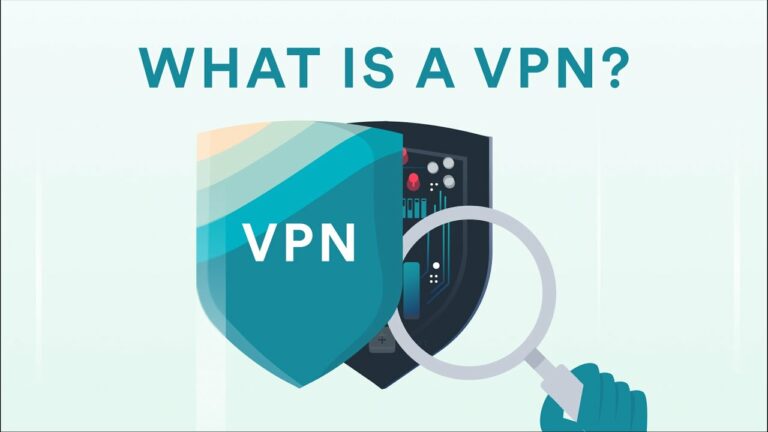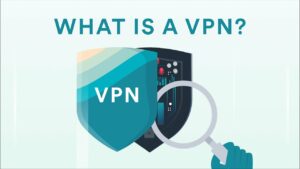 How VPN Works?
A virtual private network (VPN) has two primary components. Initially, the VPN client. It is resident software on your PC. Second, there is the VPN server. It is a server that has been set up to accept client traffic. The two parties connect by building a secure tunnel that sends traffic through the public internet.
How A VPN Hides Your Browsing History Online
A VPN works like a mail forwarder. The client that resides on your computer collects all your outgoing Internet packets and encrypts them in an envelope addressed to the server.
Obviously, the packets still travel over the internet, so your ISP must still carry them, but the address your ISP sees is now the VPN server's address. Due to the encryption, they cannot open the envelope and see your visiting sites.
Once the envelope reaches the VPN server, it is opened and rerouted to its final destination via the VPN's IP address. The same thing occurs in reverse. By breaking the chain between your computer and the website you are viewing, your ISP cannot see where the traffic is going, and the website can only determine that the traffic originated from the VPN server. So they are unaware of your true public IP address.
1. Unblock Movies, Sports, And Services
The internet is restricted. Due to outdated legislation left over from the period of the living room TV, content on streaming services is prohibited by the nation.
Netflix in the United States has exclusive content unavailable in other countries, and sites like SkySports are only available in the United Kingdom. Having fiber optic cable under the ocean and an information superhighway makes no sense.
Remember that when you use a VPN, only the VPN server's IP address will be visible to your website.
It is how a VPN circumvents such restrictions. So, for example, when connecting to a US VPN, Netflix believes you are in the United States.
2. Prevents Your ISP or Network Admin from Seeing What You Do Online
You do not need to engage in unlawful activity to value your internet privacy.
If you have ever been interested in a taboo issue, if you reside in a conservative country or a conservative boarding school, and if you access information that is not G-rated, then you should keep that a secret.
Another reason to prevent your ISP from monitoring your online activity is that if your ISP keeps a record of your surfing history, you trust them to keep it secure.
ISPs are a target for hackers because they collect important data. Use a VPN to prevent your surfing history from falling into the wrong hands, where it might be used against you.
Who wouldn't pay a few bucks monthly to avoid identity theft, extortion, hacking, and cease and desist letters if they occasionally pirate a movie?
Here is where the marketing of most VPN providers goes a little too far. It is uncommon to have your data stolen on public WiFi. It may have been true 10 years ago, but the Internet is no longer a place of openness and trust.
Today, HTTPS encrypts the bulk of the internet, and your traffic is encrypted before it leaves your machine. But unfortunately, no one can decrypt or read this message without executing a complex man-in-the-middle assault.
According to estimates, 80% of the internet uses HTTPS. It is comforting but implies that 20% of the internet does not.
On the previous HTTP encryption, all of your data is transmitted as plain text. Therefore, if someone intercepted your HTTP communication, they could easily read any passwords or steal any images you uploaded.
When this occurs, a VPN is useful. Before data leaves your computer, the client encrypts all transmission. On the other side of the VPN, HTTP data remains unencrypted, but from your computer to the VPN, it is encrypted and cannot be intercepted by anyone in the same building or room as you.
4. Download Movies Without Attracting Cease And Desist Notices
Regardless of how you feel about torrenting, statistics indicate that BitTorrent clients generate up to 20% of worldwide Internet traffic.
When torrenting, your IP address is highly apparent. It is a function of torrents. For trackers to locate peers, everything must be completely accessible.
The issue with this is that content owners dislike torrenting their content. They monitor torrents and log all IP addresses torrenting a material to send cease and desist letters in bulk. If your Internet service provider receives a cease and desist letter, it will forward it to you. If you receive one, you should disregard it. For the price of a commercial license, they may continue to harass you and threaten legal action or scare you with enormous money amounts. In 2022, most copyright holders acknowledged that they cannot combat piracy and have mostly given up, but this still occurs today.
ALSO SEE: Content Creation Tools
You can avoid the risk by using a VPN. VPN providers are unaware of who is performing which actions on their servers. Therefore, there is no possibility that the cease and desist letter will reach you. There are other VPN service providers; however, Surfshark VPN was rated the best. To learn more about the quality of surfshark VPN, give it a try.
In Summary
VPNs can unblock unavailable websites in your country, protect you on unencrypted websites on shared networks, and prevent rights holders from sending you cease-and-desist letters.