Sky Q and Discovery Plus are partners; therefore, you can easily watch Discovery Plus on Sky Q. To watch Discovery Plus on Sky Q; however, you must first activate the channel. This post will assist you if you have been searching for a guide to activating Discovery Plus on Sky Q or troubleshooting the Discovery Plus app on your Sky Q box. This Sky Q activation guide will assist you in activating Discovery Plus and resolving related issues.
Discovery Plus Sky Q Activation
Activate Discovery Plus On Sky Q: If you want to activate Discovery Plus on Sky Q, then you can follow the simple steps given below-
Head to the Apps menu on your Sky Q box. Here, select Discovery Plus.
Now, select the option for Upgrade Now.
On the next page, choose the option for Continue.
A website will load that displays the price of Discovery Plus. Select Continue to proceed forward.
You will now be required to enter the 4-digit PIN before proceeding to the subscription activation screen.
You will be scanned with a QR code with your smartphone's camera. You will then be redirected to the Sky website.
Sign in to the page with your Sky account credentials. Then, restart the Discovery Plus app and choose to Continue with Sky Q Activation.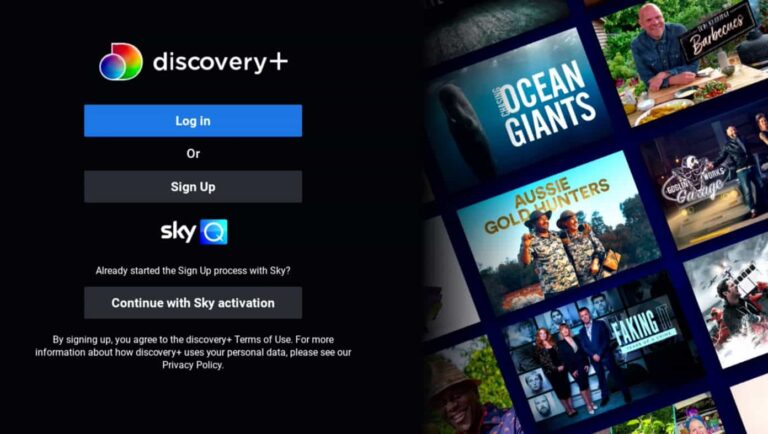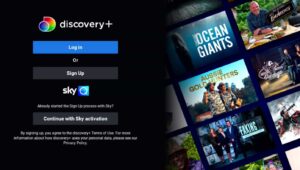 Now, you'll see a 6-digit code on your Sky Q Code.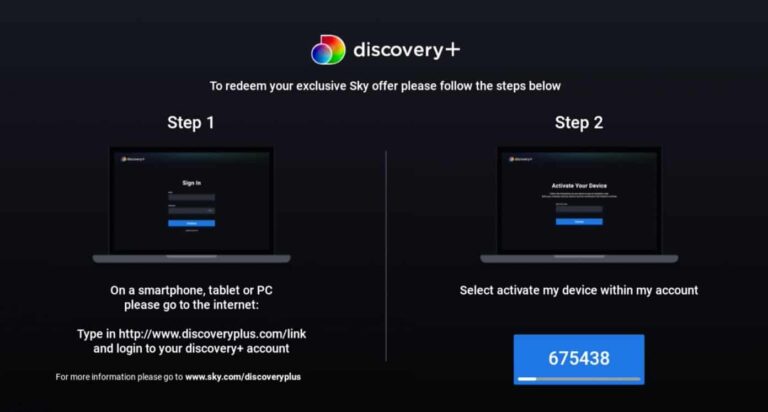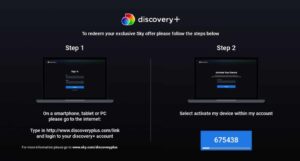 Visit the Discovery Plus website and login into your account.
Enter the Sky Q activation code mentioned on your TV, and Discovery Plus will be activated on your Sky Q box.
Fix Discovery Plus Not Working On Sky Q
If you are unable to access Discovery Plus on Sky Q, then please refer to the following troubleshooting steps:
Activate Discovery Plus On Sky Q
Initially, you must check that Discovery Plus has been activated on Sky Q. Discovery Plus does not work on Sky Q without activation. Thus it must be activated before use. The corresponding steps are outlined in the Discovery Plus Sky Q activation guide.
It should resolve the problem, and you may now use Discovery Plus. However, if Discovery Plus has already been activated and the issue persists, proceed to the next troubleshooting step.
Check Servers Of Discovery Plus 
You should check the Discovery Plus servers if you cannot use Discovery Plus on Sky Q. If the servers are down, Sky Q may not support Discovery Plus. Downdetector may be used to examine the Discovery Plus servers. It will indicate whether there is a problem with the Discovery Plus servers.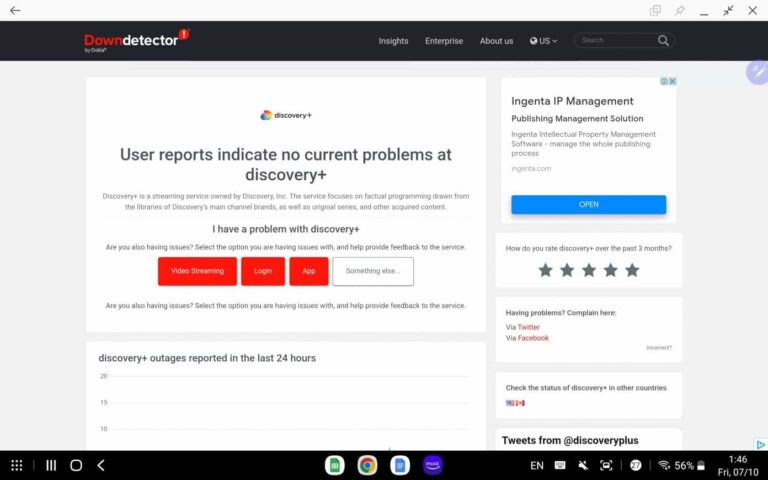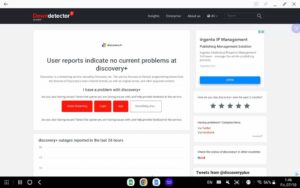 If there is a problem with the Discovery Plus servers, you will have to wait until they are operational again. If there is no problem with the servers, proceed to the next section of this article.
Power Cycle Your TV
Another troubleshooting approach is to power cycle the TV. It resolves any errors and technical issues you may face with Sky Q and Discovery Plus. To power cycle your TV, please follow these steps:
First, turn off your Sky Q box and your TV. After that, disconnect your TV from the power source.
Hit and hold the power button for a minute.
Now, plug in the TV to the power source again.
When done, turn ON the TV and the Sky Q box.
Check if the issue with Discovery Plus persists or not.
Check Internet Connection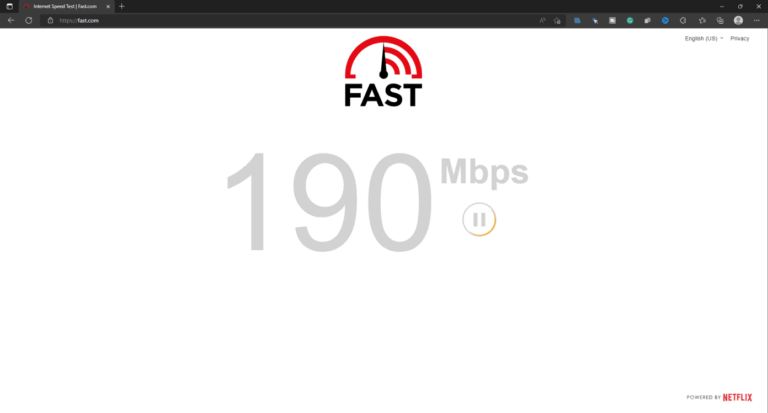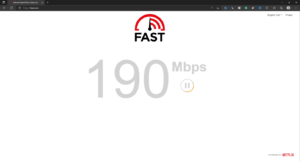 You should test your Internet connection speed. Sky Q's Discovery Plus service requires a reliable Internet connection. Using Fast.com, you may verify your Internet connection. If the internet is stable, it is not the cause of this problem. Therefore, you can proceed to the next stage in this article's troubleshooting process.
ALSO SEE: Cancel Twitch Prime Subscription
However, if the internet is unstable, then you can try troubleshooting it in the following ways-
Bring your router close to your TV.
Connect your TV to the router via a wired connection.
Restart your router if the internet is still slow.
Connect to a different network if you still encounter issues with it.
If there's an issue with your network, contact your ISP to fix it.
Update Sky Q Box
The forthcoming firmware update of your Sky Q box may also be contributing to the problem. Outdated systems are more prone to malfunction and include errors. Therefore, if you are experiencing problems, you should update your Sky Q box. To do so, please follow the instructions below:
First, head to the Settings of your Sky Q Box.
Here, choose System Info and then select Software Version.
Choose Setup and then Software download.
Now, download & install all the updates available here.
Contact Customer Support
You should contact Sky Q and Discovery customer service if you are still trying to operate Discovery Plus on your Sky Q box.
Sky Q Customer Support Contact Number-03337591074
Discovery Plus Contact Page- Click here
Conclusion
The preceding guide will assist you in Discovery Plus Sky Q activation. Additionally, we have explained how to resolve troubles with Discovery Plus activation on the Sky Q box.