To experience a comprehensive simulation of human life, we engage in EA's Sims 4. Observing the bizarre situations our simulation counterparts find themselves in or the situations we impose on them for joy is entertaining. However, the cartoonish nature of The Sims places a significant contrast with real life. The Sims treat everything as carelessly as possible, and everything is amusing and preposterous. They possess a basic way of life. Not at all anymore! We can reintroduce some of the more nuanced facets of human life into the game, thereby increasing the complexity of the simulation and frequently making everything just a tiny bit darker, grittier… more real, thanks to the tireless efforts of some incredible modders. Here are some amazing Sims 4 Realism Mods for increased realism for those curious about making their Sims experience as real as possible.
20 Best Sims 4 Realism Mods You Need To Try
1. Basemental Gangs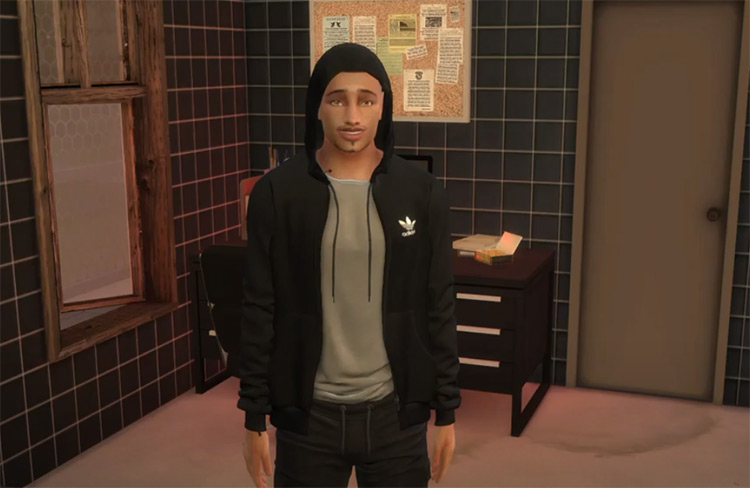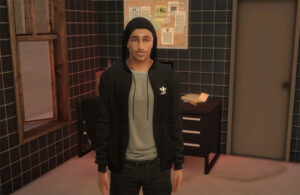 The Basemental Gangs expansion will undoubtedly stimulate your interest if you like Basemental Drugs. It expands upon the drug trading component of the Mod, allowing the player to establish a criminal empire and ascend to the position of leadership in one of four groups. Once more, it was quite sad yet incredibly realistic. You will have subordinates, amass vast sums of blood money, and even develop a skill system to become a more proficient criminal. Although it might not be wholesome, it is certainly realistic. Having ever desired more Grand Theft Auto in your Sims experience, this Mod represents the pinnacle of crossover.
2. Realistic Reactions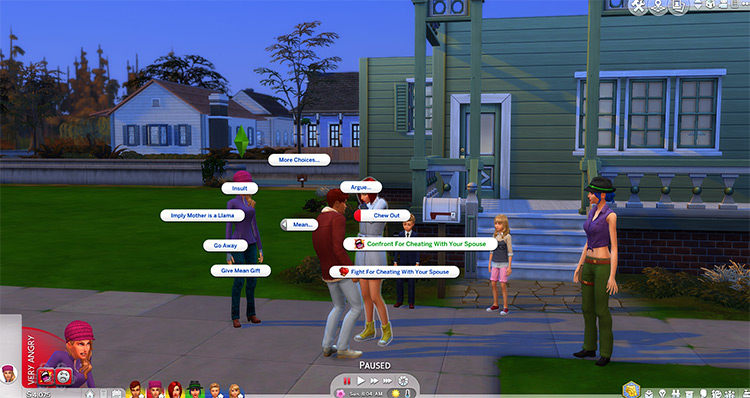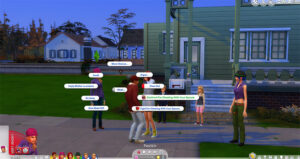 Have you ever experienced infidelity? Hopefully not, but rest assured that it is anything but calm. Because of this, I've never found it realistic that Sims would get mad at their unfaithful partner for a little bit before going back to normal, at least when infidelity was discovered. Author Scaldwellhu concurs. They also created a mod to make deception as serious as it is in real life. It will take a lot of labor to put things back in order because couples will be devastated by the incident. Even the children will experience distress when their parents find themselves in such a predicament.
3. Pregnancy Overhaul Mod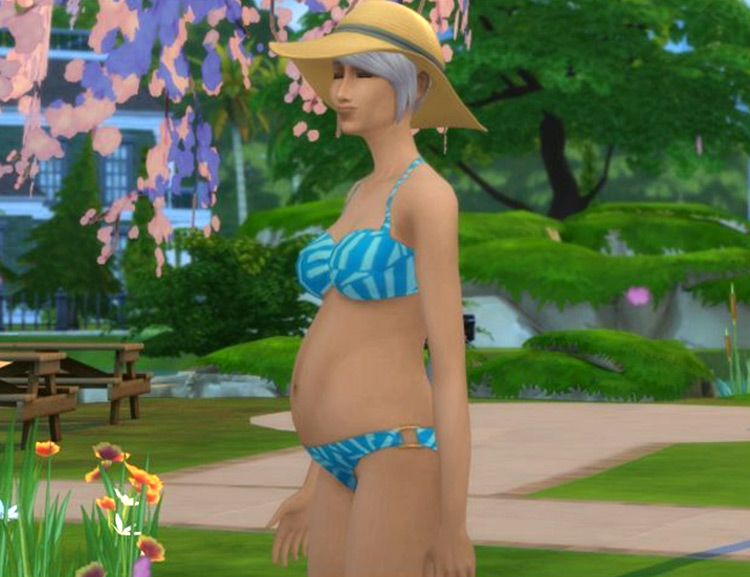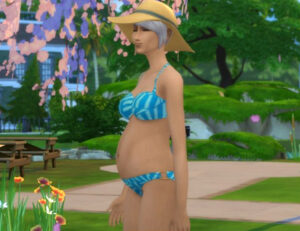 The founder of LittleMsSam doesn't just want to ruin your enjoyment of pregnancy. Her Pregnancy Overhaul Mod demonstrates that she aspires to be real. It not only eliminates the exaggerated pregnant strolling animation but also substitutes a more anatomically accurate pregnant abdomen size for the one found in vanilla. Additionally, it permits expectant mothers to engage in activities such as yoga, swimming, and other similar pursuits until the start of the third trimester, as is normal for prospective mothers in real life (which I had to validate on Google, as I have never been pregnant, so…).
4. Basemental Drugs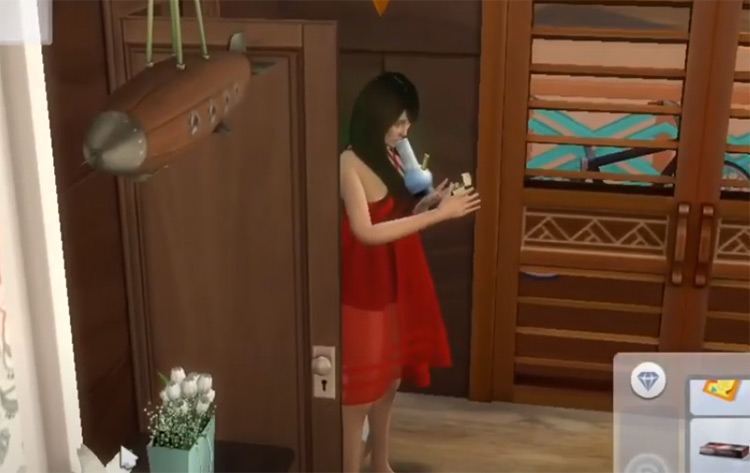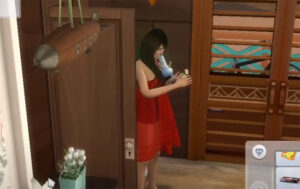 Since the beginning of time, alcohol and other substances have been a reality of life, and that won't change any time soon. Basemental Drugs endeavors to infuse TS 4 with this reality of human life. It enables your sim companions to purchase, sell, and consume cannabis, alcohol, tobacco, and various other substances that alter consciousness. Engaging in these activities may result in addiction, legal issues, detention, and even rehabilitation for Sims… Furthermore, that merely represents the iceberg's edge. The reality is that it is not an attractive world.
5. Miscarriage Chance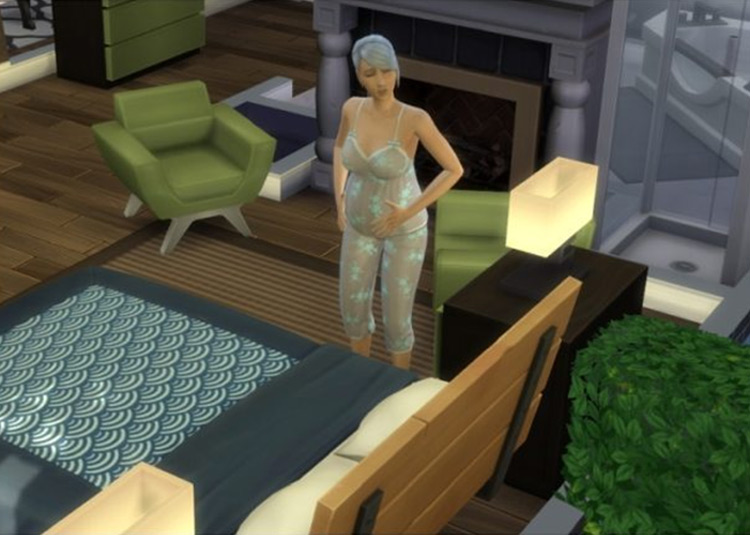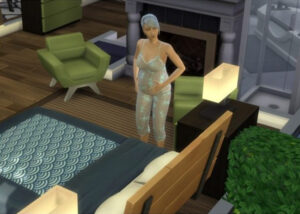 The pregnancy experience is a lovely one. However, complications do arise from time to time; it's just a fact of life. This modification by LittleMsSam introduces a minuscule possibility that a pregnant Sim might awaken one morning with abdominal pain and cramps, necessitating a trip to the hospital. Despite the doctor's best efforts, they will more often than not return with unfavorable news, even though they may occasionally make everyone in the household by delivering a healthy infant. It is melancholy, gloomy, and extraordinarily realistic.
6. Risky Woohoo & Try For Baby Chances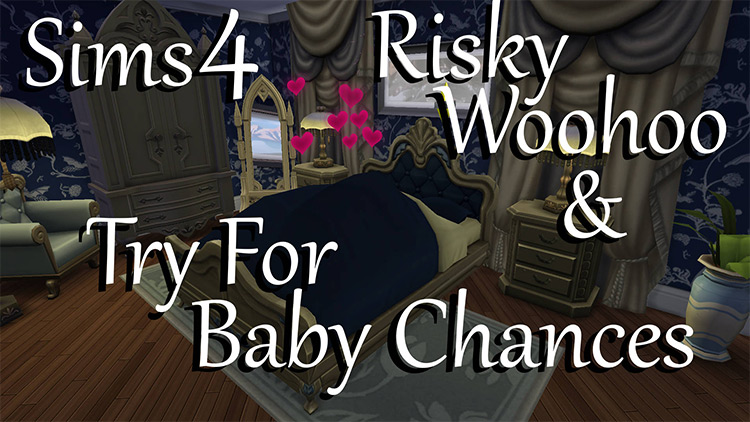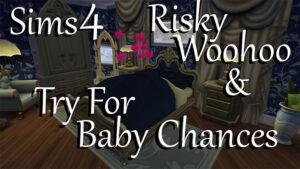 Typically, you can consciously decide whether you want a companion to engage in safe Woohoo with a sim or to attempt to conceive and become pregnant. In real life, however, things don't operate like that. By replacing Woohoo with Risky Woohoo and implementing a complex fertility system that affects all Sims, modder PolarBear Sims came up with some adjustments to make the Woohoo experience more immersive. Some Sims will be more likely to become pregnant unintentionally than others, depending on their fertility levels, the setting of the encounter, and other factors. To get pregnant, Sims may also develop infertility and need fertility treatments. What could be real if not that?
7. SNB – Sim National Bank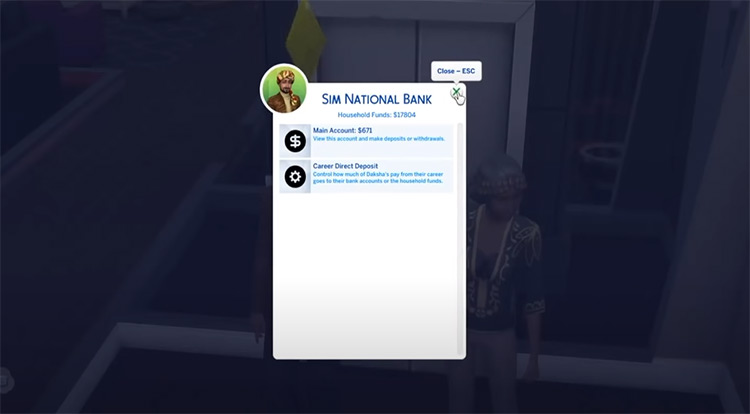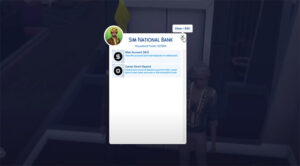 The Sims 4's treatment of money and expenses is surprisingly simplistic for a game designed to simulate human life. Sim National Bank by SimRealist is a comprehensive mod that attempts to overhaul the financial system in TS 4, allowing players to administer bank accounts, obtain loans, pay their expenses, and more. In all honesty, this is among the most realistic Sims 4 Realism Mods I've ever encountered. However, integrating accounting into their simulation experiences will only captivate the most dedicated players, so I do not award it a higher spot in this ranking. Nevertheless, this Mod is incredibly realistic.
8. More Best Friends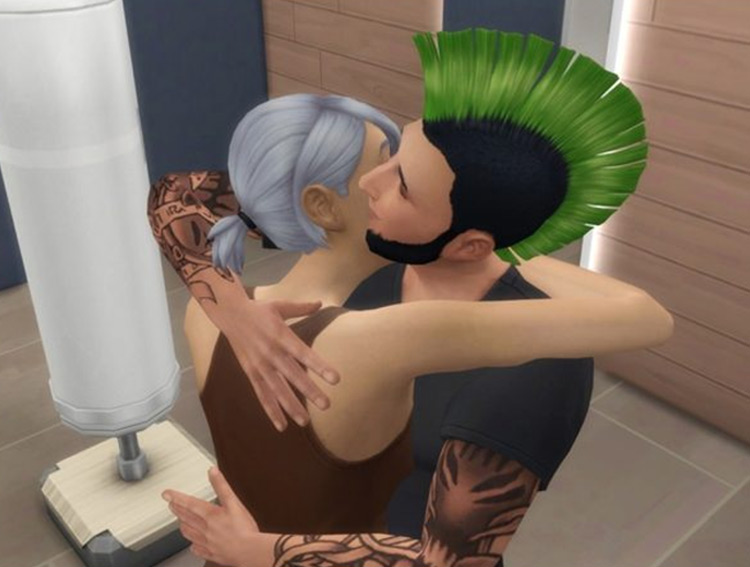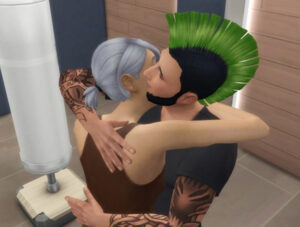 When asked who my closest companion is, I've never been able to respond definitively. I could always pick more than one, though. Each of them is an essential component of my life! Your Sims won't have to pick just one, thanks to the creator, LittleMsSam. The "become best friends" interaction now has a 30-minute cooldown instead of one-time use, allowing you to form inseparable squads of Sim besties. One of the best Sims 4 Realism Mods at this time.
9. Personality Please!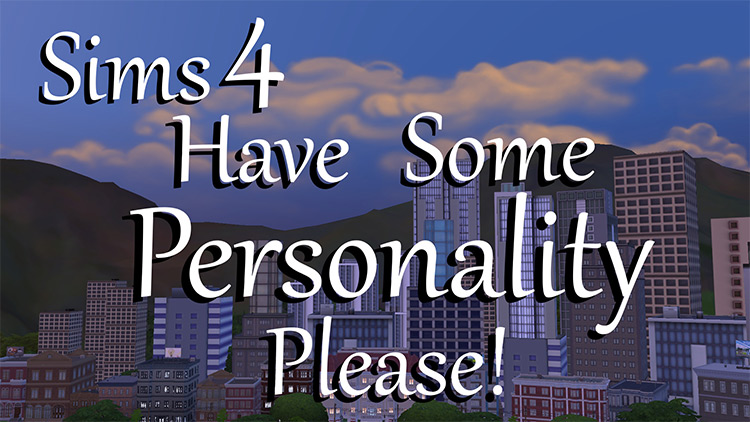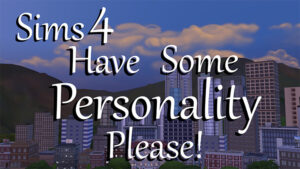 Compared to humans, Sims are notoriously simpler. They frequently make decisions based on what feels right at the time rather than what will ultimately make the most sense in the long run because they approach life one day at a time. Individuality, Please! by PolarBearSims is a revision that focuses primarily on romantic relationships and makes Sims significantly less promiscuous by making traits, aspirations, and prior events have a significant impact on their relationships with other Sims. They will now be required to be compatible to be used in practical situations. The Mod also adds more variety to the characteristics of cats and canines, and Sims can acquire traits and select occupations just by having in-depth conversations with others. Such beauty!
10. SimDa Dating App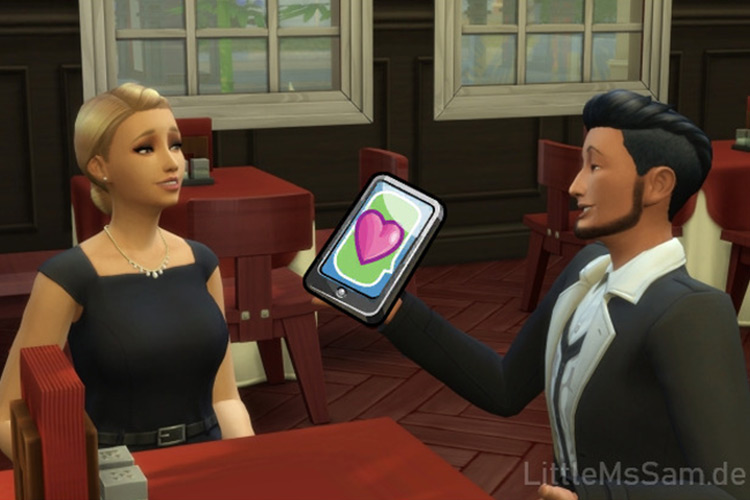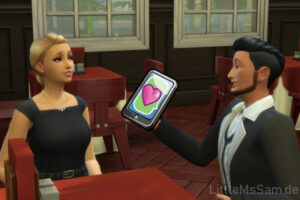 In Sims 4, compared to real life, dating and finding companions is remarkably simple. This is precisely why courting applications have been lacking until now. LittleMsSam's SimDa Dating App functions a lot like a streamlined version of Tinder, letting your sims arrange blind dates, schedule meetings, or even summon someone over for a one-night encounter. Each of these interactions possesses unique and intriguing characteristics and potentialities. You can initiate relationships, have some pleasure, and even unintentionally become pregnant. Like real life, only better!
11. Automatic Beards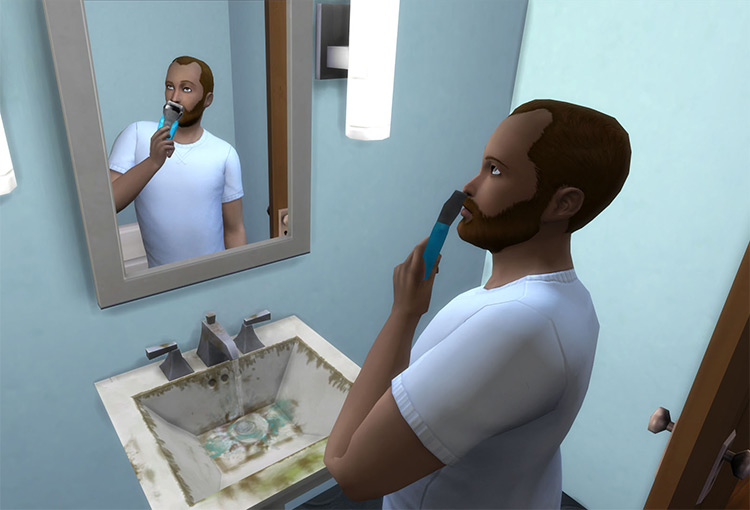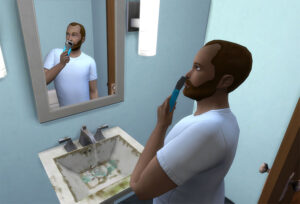 My ever-growing beard has been a significant aspect of my life ever since I turned 1 4 years old. Whether or not I choose to shave each morning has significant implications for the course of my lifetime. Our online friends ought to be treated similarly. This Mod makes sim beards develop over time, necessitating consistent grooming. Unless, of course, you want your Sim to transform into Gandalf the Grey. One of the best Sims 4 Realism Mods at this time.
12. The Explore Mod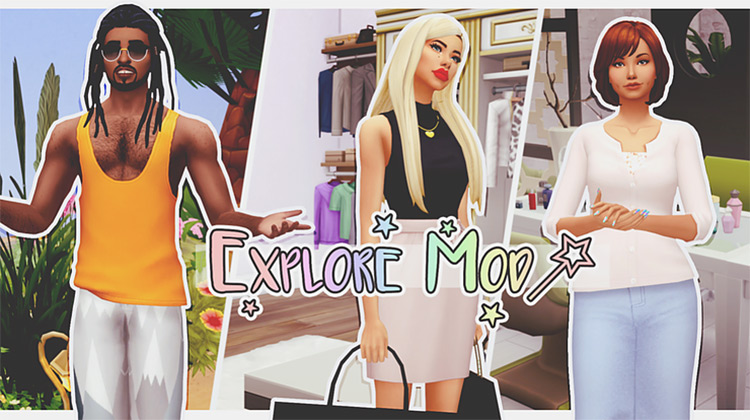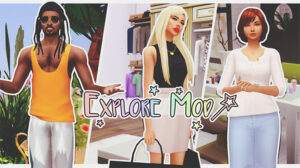 Although The Sims 4 offers a lot of attractions and enjoyable activities, there is always space for further development. Additionally, increased autonomy is always beneficial. The Explore Mod, developed by KawaiiStacie, grants your Sims the ability to explore the world when playing alone or with friends independently. They will experience new things, acquire new abilities, interact with others, and even develop a new perspective on the world! This Mod adds several entertaining activities like wagering, having your manicures done, working temporarily to earn extra money, and even ordering takeout if you're too lazy to prepare dinner. Incredibly realistic and immersive.
13. Extreme Violence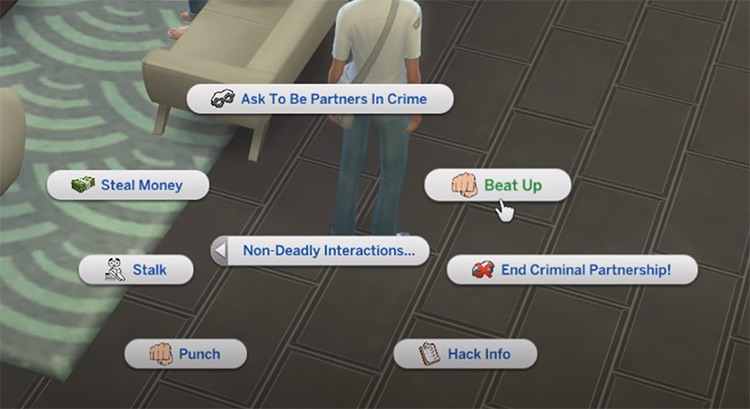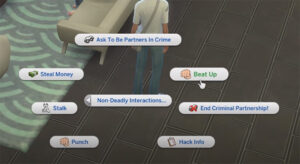 Even tranquil suburban areas like to experience their due share of violence from time to time because the world is such a violent place. Extreme Violence by Sacrificial Mods introduces the possibility for wrongdoing Sims to inflict harm on others in various methods. Examples include firing machine guns at them, breaking their necks, slicing them with a machete, and even squatting on them to pulverize their cranium. Slightly, I suppose it is realistic. It not only adds the acts themselves but also a lot of functionality-enhancing features orbiting around them, like the possibility for Sims to obtain the Serial Killer trait or hire a group to murder someone your Sim doesn't like. It is horrifying!
14. Height Slider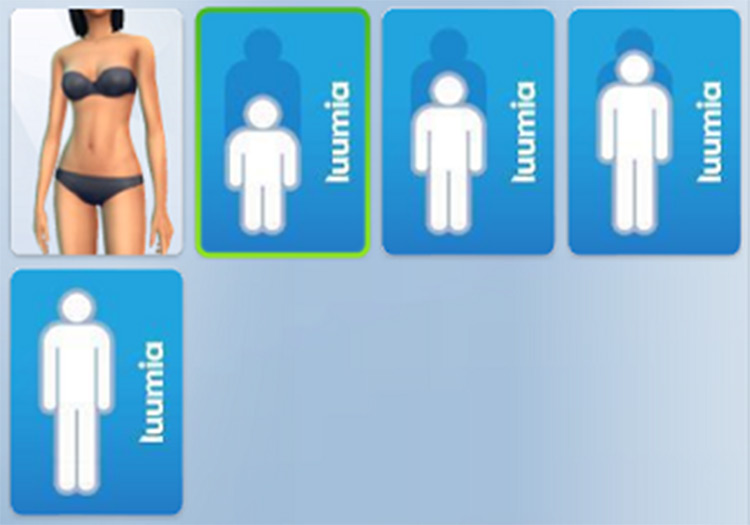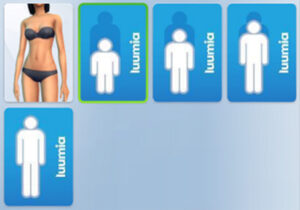 Every Sim is the same height as other Sims of the same age, which is one of the most annoying and unrealistic things about the game. You can now give your Sims varied heights in CAS due to this Mod by creator Luumia. Naturally, all other elements will adjust in proportion to one's height. For an additional Sim variety, Luumia incorporated a neck length variation and a pelvic shape adjuster as a bonus. One of the best Sims 4 Realism Mods at this time.
15. Meaningful Stories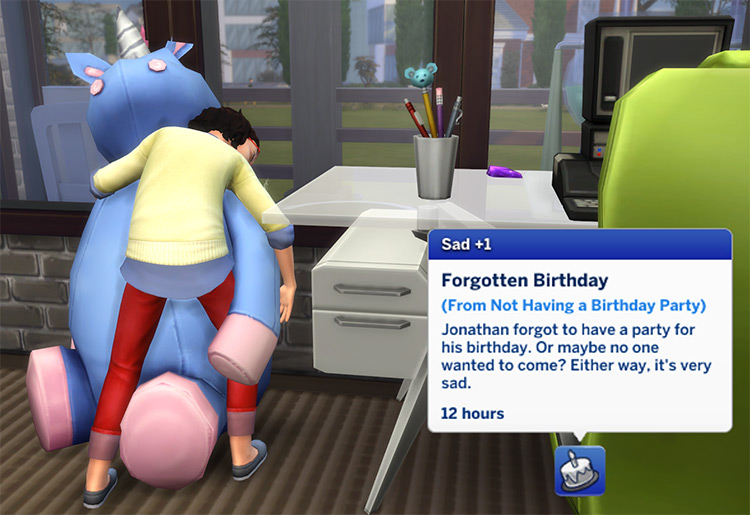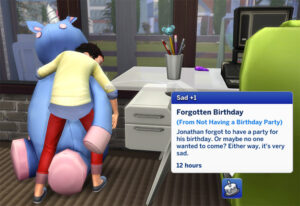 Being extremely capricious, Sims needs to take life more seriously. Without a break in between, they might be utterly devastated by the loss of their companion one moment and ebullient about having watched a great movie the next. To make the mood and emotion systems more complex and realistic, Roburky has created this Mod. To get out of a depression, a melancholy sim will need time and support from their friends, and something like a first kiss will make them feel joyous like never before. Additionally, emotional transitions require time, and there are periods of transition during which they experience a little bit of everything.
16. After School Activities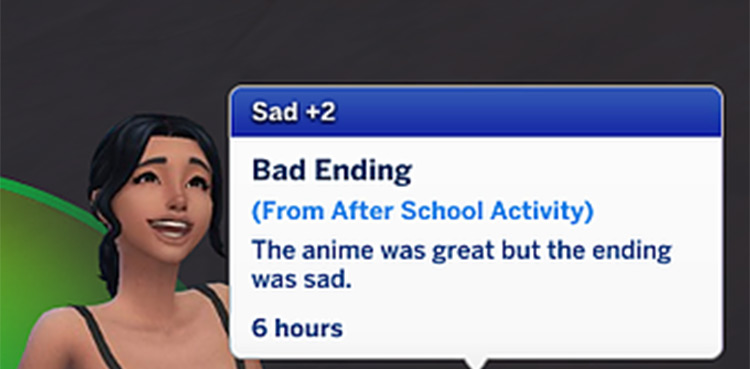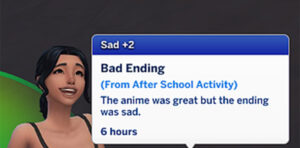 It's about more than just studying science or history when you go to school. It is also about self-discovery, making friends, and gaining new abilities. You can add all these things with this add-on by the incredible creator KawaiiStacie. By adding more than 30 after-school programs for kids and adolescents, it endeavors to enrich educational experiences. The Anime Club, the Yoga Club, the choir, and basketball are some examples. Sims who engage in these activities will acquire knowledge, make friends, develop motivations, and, depending on their academic performance, may even be eligible to apply for scholarships.
17. Passionate Romance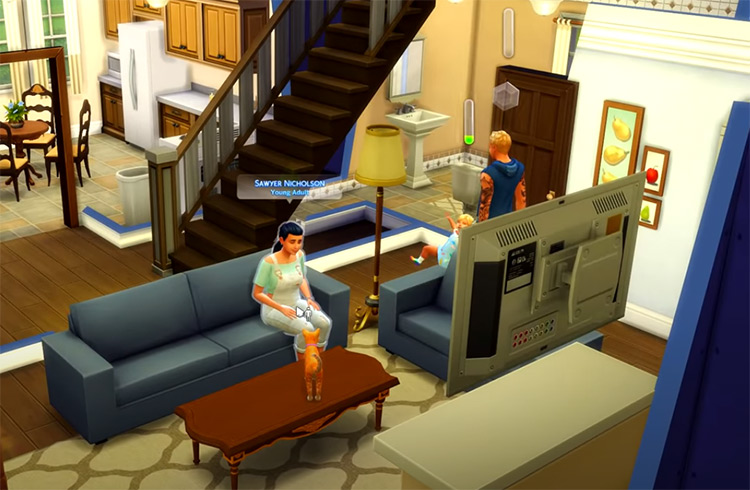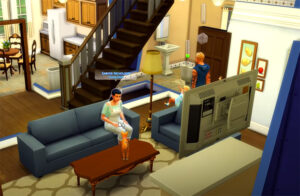 The native TS4 romance algorithm is quite simplistic. It never feels like a relationship, no matter how much you flirt, go on dates, or use Woohoo. By adding several new interactions like embracing, romantically holding, taking romantic selfies, and even grasping each other's buttocks as they did in TS2, Passionate Romance by Sacrificial Mods significantly enhanced this. One of the best Sims 4 Realism Mods at this time.
18. Wicked Whims (NSFW)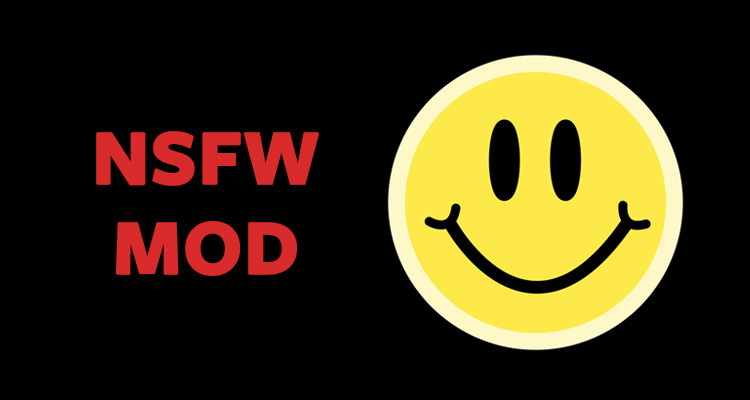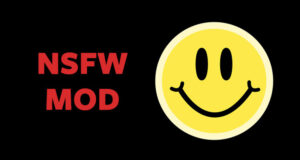 Humans never weary of sex, if there is one thing they never tire of. If we want a realistic experience within the game, our Sims should share our feelings about it. From making the Woohoo interaction extremely explicit to providing female Sims with a fully functional menstrual cycle replete with mood fluctuations, cramps, fluctuating fertility, and the need for pads and tampons, Wicked Whims goes to great lengths to develop everything sex-related in TS4. This one is profound. Indeed, it introduces transmissible STDs! Perhaps that is not even remotely realistic, but I cannot imagine what is.
19. Life's Tragedies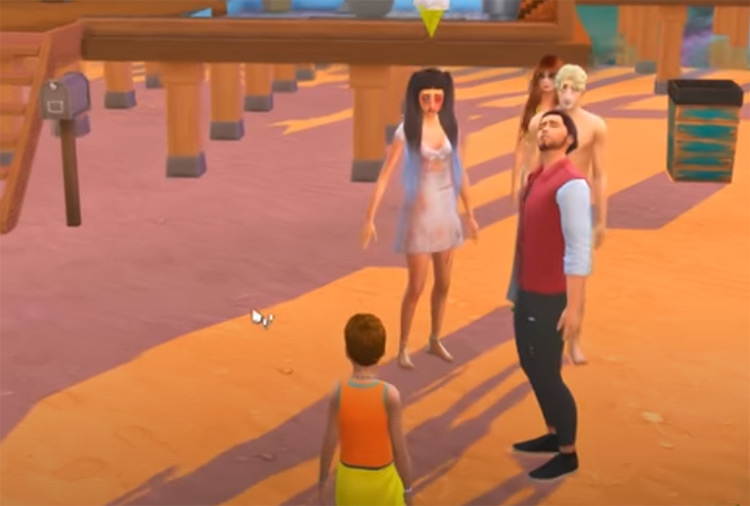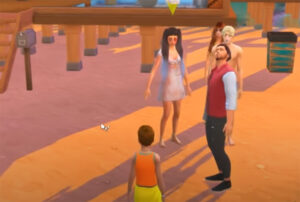 You may have already realized that not everything comprises confectionery and glitter. Every individual experiences tragic and trying instances in their lifetime. Even more, they may show up when you least anticipate it. With the addition of life's calamities by Sacrificial Mods, your Sim or nearby NPCs are exposed to a wide variety of potential calamities, such as being struck by a vehicle at random, being possessed by a homicidal lunatic who jumps them, or even contracting a life-threatening illness that will require surgical intervention to overcome.
Stay calm if it seems a bit intense. You can regulate the frequency of these catastrophes, allowing you to either make your Sim's life a terrifying tale or add a little bit of sad realism to your game. Depending on your perspective, this may elicit extreme amusement, profound sorrow, or a combination. Please be aware that the distribution page contains a lot of other Sims 4 Realism Mods by this developer. To find their "Life's Tragedies" download file, navigate to the lower portion of the screen.
20. Slice of Life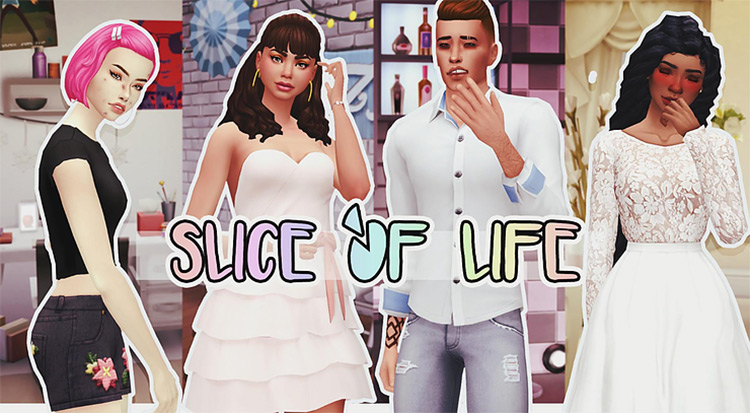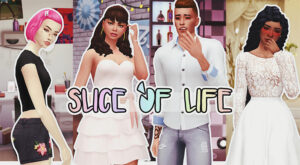 Slice of Life by KawaiiStacie is, without a doubt, the most exhaustive and radical realism overhaul for The Sims 4. Essentially, every aspect of life in the game is altered by this comprehensive Mod. Your Sims acquire a sophisticated fitness system, reactions to their appearance, and recurring memories of past events that will influence their dispositions. Additionally, among numerous other things!
A notable characteristic of the modification is the personality assignment to each Sim, as determined by the Myers-Briggs 16 personality test. This assignment significantly influences the behavior and interactions of the sims with one another. It also includes functional alcohol, severe illness, and a complex reproductive cycle, all of which have been seen in previous Sims 4 Realism Mods. These additions are included in a refined CC bundle that affects every Sim in your world, including NPCs. Without a doubt, this is the most realistic Mod for The Sims 4. Before your next attempt, try this if you require a comprehensive realism mod. Its capabilities will astound you.
Also, Take A Look At: