I've shortlisted Project Management Software to help you choose the right one for you.
A project's lifecycle comprises four phases: concept, planning, execution, and closure. Their management can be complicated. Task management, time management, and file management. Allocation of resources and timely delivery of deliverables is essential.
One must consider numerous moving parts.
Things become more challenging when scattered, or remote teams are involved. For instance, one must negotiate time zones, job schedules, and availability.
Thus, project management software tools exist. To synchronize and improve work so that projects can be completed, regardless of the project's complexity, team size, and geographical location.
What is project management software, & why is it important?
All components of a project are planned and monitored by project management software.
Individual team members and project managers receive visibility into workflows. In addition, Gantt charts are used to track progress.
Project management apps are also a form of collaborative software. There is real-time resource management and process management that may be customized. In addition, task lists and subtasks allow large and small teams to distribute work properly.
Team collaboration even benefits from timesheets and time tracking tools. Document management, file sharing, and storage concentrate assets and data.
There are cloud-based SaaS project management systems and on-premise alternatives. And they often include a smartphone app for mobile work.
Why is this kind of digital tool important?
Project management apps enable businesses to manage expenses and meet deadlines. In addition, to keep track of large projects and improve the efficiency of collaborative work.
What are the different kinds of project management software? 
Here is a list of the various project management tools and apps available:
Desktop
The software for the project management tool is downloaded to your desktop (or laptop). You can then access it from your device. It is "traditional" project management software. However, web-based apps have mainly replaced it.
Web-based
The app is provided as software as a service (SaaS). It allows you to log in and enjoy the service from any location with an internet connection. For all users, project files and dashboards are updated in real-time.
Collaboration
Multiple people have access to the collaborative platform. Information about a project is updated in real-time. In addition, there are offered task, subtask, and chat features to keep everyone on the same page.
Scheduling
The aspects of scheduling keep project operations coordinated and on schedule. Gantt charts enable comprehensive time tracking. When timelines change, many apps allow you to compare the new timetable to the old (baseline) schedule.
Issue tracking
Project stakeholders can report issues. Then, they may be monitored and managed. Finally, problem resolution can be monitored and allocated to team members.
Project Portfolio Management
A company's portfolio of projects can be monitored and controlled. As a result, comparing metrics on project progress, delays, and performance is possible. It is precious for larger businesses but may not be necessary for small teams with a limited number of tasks.
Document Management
Projects involve the transfer of files and media. Document management capabilities enable project stakeholders to access vital data. Also, to version and update files while collaborating.
Resource Management
Tracking the use of budget & human resources is essential to project success.  The resource management capabilities monitor expenditures throughout the project lifecycle.
What is the best project management software? Here's our top list:
What is the difference between good and perfect project management software?
In this competitive market, there are several well-designed platforms. However, app quality and usage context will determine the best tool.
Everyone has unique requirements. Some apps suit agencies best. Others are geared towards entrepreneurs and small company owners. Individual/personal and freelancer use, or nonprofits.
You should consider whether your software needs to be Cloud-based. Looking for the most effective, easy project management software? Or simply the best project management software 2022 for teams in general?
9 Best Project Management Tools Free (2022 Comparison)
Here is a listing of the most effective project management software. With descriptions of the types of businesses, each platform is suitable.
1. LiquidPlanner (best project planning software)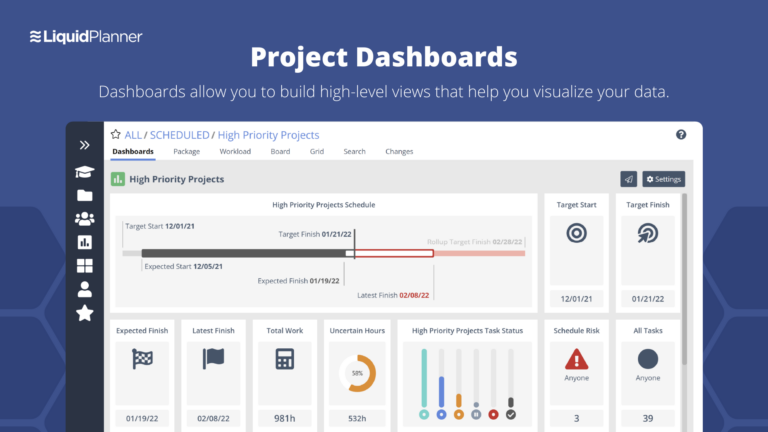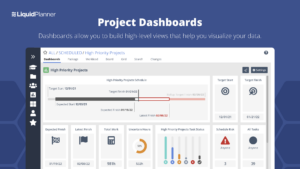 Lets talk about the best project management apps. Permits you to manage project uncertainty and respond to changes. In other words, the work's "liquid" nature.
Consider team availability, priorities, and anticipated staff vacations as you proceed. Intelligent scheduling accounts for the best and worst possible outcomes. Estimate time ranges and improves resource and risk management.
Create a macro pipeline for the management of all company projects. Watch projects that are pending approved, and active. A simple drag-and-drop user interfaces for managing and ranking tasks.
With automated scheduling and forecasting, strategic project managers are supported.
14 days free trial is available for the Professional plan. No credit card is needed.
Get this project planning software here.
2. Trello (the best simple project management software)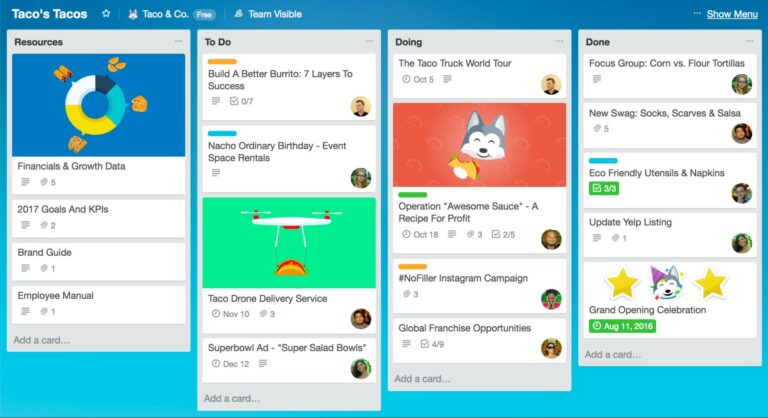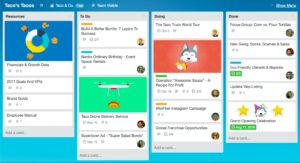 If we talk about the best project management software for small teams, Trello is a simple, visual, web-based project organizing app. It is a versatile and user-friendly task management tool. It was built around Kanban boards for managing workflow productivity.
Cards display information at a glance. You can add comments, attach files, and specify due dates on each card. Create helpful lists as well.
In addition, the "Butler" tool automates job processes. Configure rules, schedule events, and plan out commands.
Slack, Evernote, Dropbox, and Google Drive are integrated with Trello. Plus many more. It allows you to synchronize it with all of your existing apps.
The app has long been popular among freelancers, entrepreneurs, and small teams. It is promoted as a means of organizing your future family holiday. It is the level of simplicity we're discussing.
14 days free trial is available for the Business Class plan.
Get this simple project management software here.
3. Zoho Projects (excellent Cloud-based platform)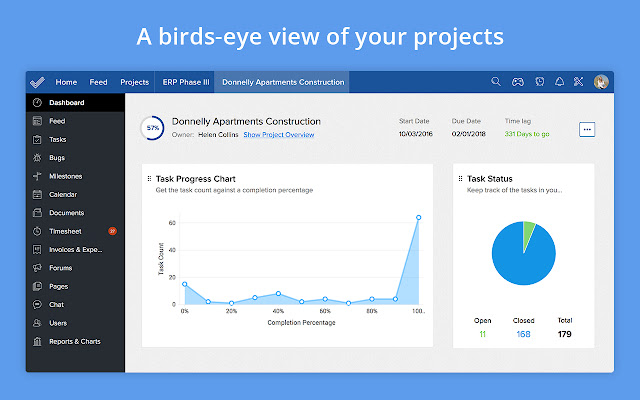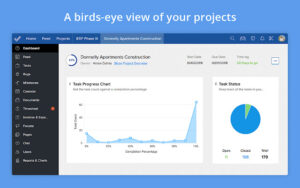 Cloud-based tool for managing project teams. Facilitates planning, tracking, and remote collaboration on projects.
Gantt charts facilitate project planning. Keep track of essential duties. Examine at a glance if there is a disparity between planned and actual progress.
Automate repetitive processes to save time. Use a drag-and-drop interface to construct and visualize automation rules.
On timesheets, billable and non-billable hours can be recorded. It is helpful for billing. There is also direct connectivity with Zoho Invoice, allowing timesheets to produce invoices automatically.
You can also connect Zoho Projects to many other apps with Zapier. Excel and Slack come to mind.
10 days free trial is available for all paid plans.
Get this Cloud-based platform here.
4. Breeze (best project management app for freelancers)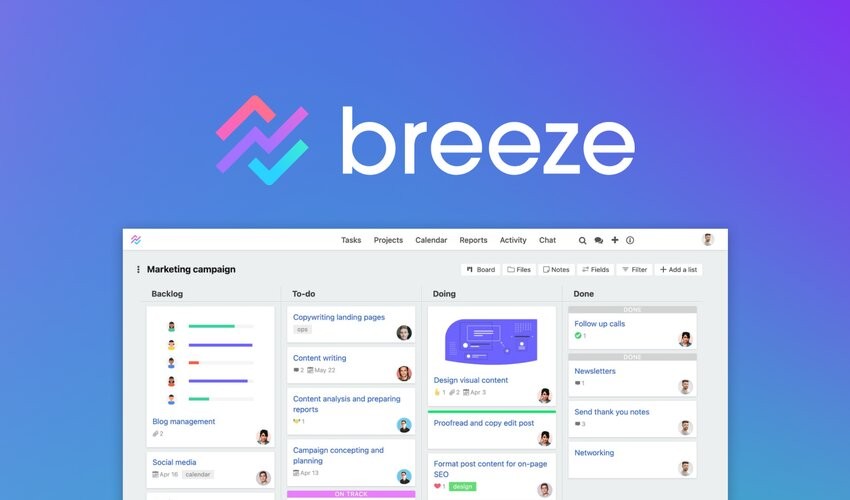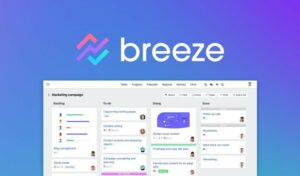 Next in our list of the best free project management software 2022 is Breeze. Simple project planning software that supports collaboration. Watch your project in its whole and prioritize tasks. Use boards, lists, and tasks to organize information.
Monitor the time spent on tasks. Perform work management with the assignment of tasks and deadlines. Establish project budgets and monitor expenses.
Import .CSV files and copy/paste operations from other apps. Create tasks from to-do items and to-do lists. Break down large portions of labor into smaller jobs to complete them.
Integrate Breeze with GitHub for open source and code management projects.
A 14-day free trial is available for all paid plans.
Get this management app for freelancers here.
5. Wrike (best team project management software)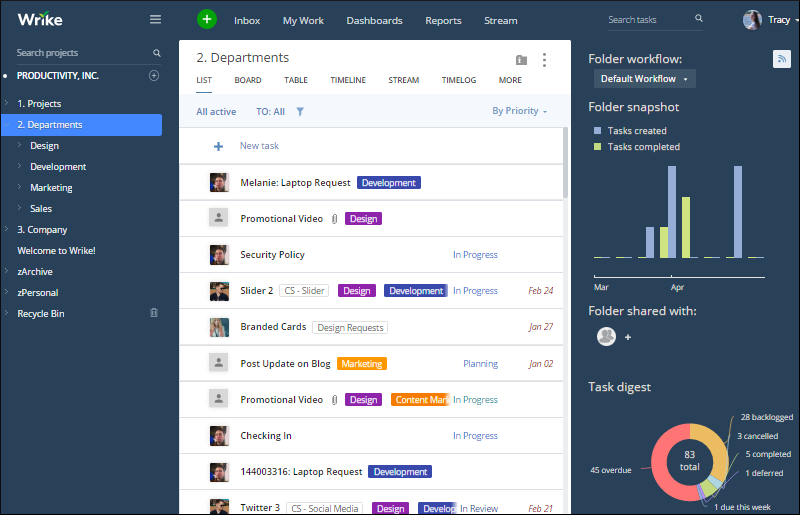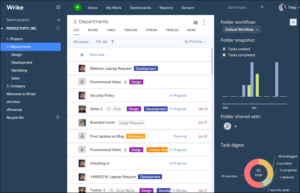 This Free Team Management Tool is a comprehensive project management solution. It is intended to provide complete visibility and transparency regarding projects and activities. Enhance team collaboration, accelerate approvals, and manage incoming job requests.
Compliance and audits are simplified. You can trace workflows, know who did what, and monitor the entire process. In addition to printing reports for individual team members, you can calculate project hours.
There are robust data reporting tools. Additionally, you can add business intelligence features for more comprehensive reporting and analytics.
It integrates effectively with Outlook and Microsoft Teams so that Microsoft projects can be easily managed within the app.
14 days free trial is available for the Professional, Business, and Enterprise plans.
Get this team project management software here.
6. Asana (good PM tool with a solid free version for individuals/personal use)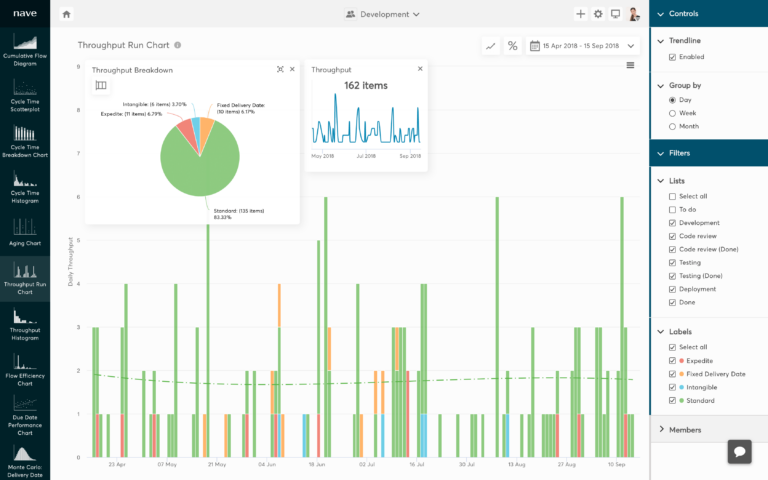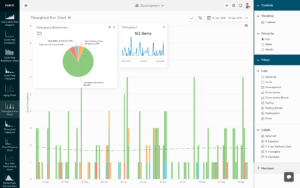 Next in our list of the top project management tools is Asana. It helps teams collaborate on projects. For example, tracking tasks and communicating via the platform's numerous dashboards.
One can watch all of their tasks as a list or as events on a calendar. The board view follows the Kanban logic for moving tasks through stages.
This Project & Work Management Software features communication and file sharing facilities, so team members no longer need to rely on email, other chat apps, or cloud services to share comments and files.
The timeline function is similar to a calendar and a vision board. An ideal blueprint organizes projects. It keeps everyone engaged and involved in meeting deadlines.
This easiest project management software is ideal for large projects such as website redesigns, product debuts, marketing campaigns, and event planning.
There exists a free version of the app. It is designed for individual and small-team project management. And it's pretty efficient.
A free trial is available for the Premium and Business plans.
Get this PM tool with a free version for individuals/personal use here.
7. monday.com (top app for small business owners)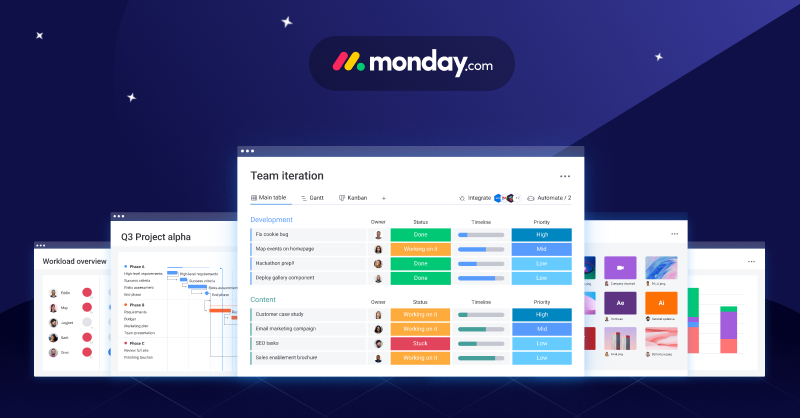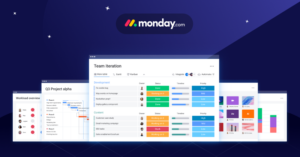 Monday.com is a well-regarded project management app. It is highly regarded for its intuitive UI that prioritizes collaboration tools. And for synchronizing data amongst work apps.
It lets you collate workflows and streamline tasks. It encourages productivity and informs everyone of their responsibilities.
This Management system also allows team members to navigate and watch what is happening within the larger context. It is fantastic for project alignment and morale.
It is appropriate for entrepreneurs and small business owners. In addition to individual/personal use (i.e., freelancers).
ALSO SEE: Sales Tracking Software Tools
A free 14-day trial is offered without requiring a credit card. It contains unlimited users and message boards.
Get this app for small business owners here.
8. Basecamp (best app for nonprofits)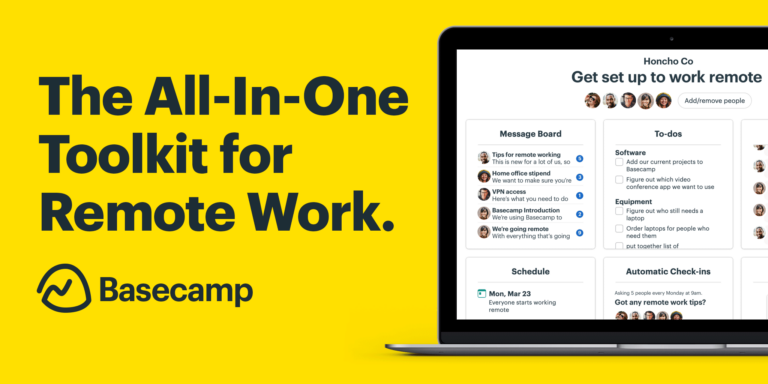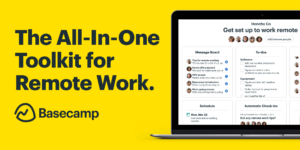 If we talk about the best project management software for individuals, Basecamp is intended to increase productivity and organization. It accomplishes this by integrating communication tools, file storage, and task management dashboards.
Separate tasks into projects. Include everyone who must be involved in each project.
Each project has a discussion forum, group chat, and task lists—a common schedule. You can also set up automatic check-ins, which prompt team members to offer an update on status.
As a complete cloud storage platform, it performs admirably. Upload and exchange spreadsheets, documents, photos, and files. Organize your files to keep track of all project-related information.
There is a free version of the app and nonprofit discounts. It makes it appropriate for independent freelancers and personal projects. Non-profits receive a 10% discount, while teachers and students use Basecamp completely free.
A 30-day free trial is available for the Basecamp Business plan. No credit card is required.
Get this app for nonprofits here.
9. Jira (by Atlassian) (top PM tool for startups)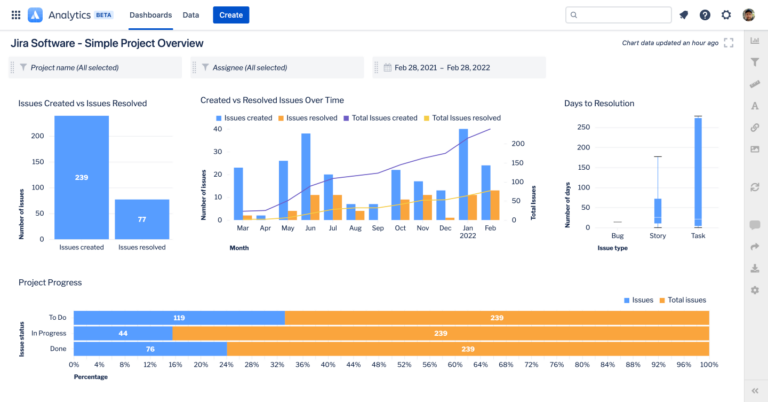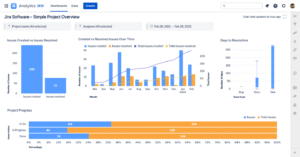 Are you still seeking the Best Project Management Tools & Software for 2022? Explicitly designed for Agile and Lean software development teams. Includes tools for knowledge management, development process, continuous integration, and deployment.
This project management software Jira is based on visual, drag-and-drop dashboards: scrum boards, Kanban boards, and road maps for the broad picture.
As with a matryoshka doll, you can continue to add intricacy and depth to projects. Assign tasks and make them dependent on one another. Develop smaller tasks within larger ones.
Jira is very adaptable, and numerous methods exist to increase its capabilities.
A GitHub for Jira app exists so that you can link your coding effort with Jira work.
The app also interacts seamlessly with Jira Service Desk. In addition, it adds help desk capabilities.
Jira provides extremely robust data encryption and security. Compliance with ISO/IEC 27001 and the US/EU Privacy Shield is extensive. In addition to numerous additional programs.
A 7-day free trial is available for the Standard and Premium plans.
Get this PM tool for startups here.
Choosing the best project management tool for your needs: key takeaways
So now we know the best. Here are the key takeaways.
Firstly, comparison shopping is key.
This article's list is a great starting point. First, however, you will need to evaluate your business operations. Then, envision how a new project management tool may be integrated into everyday operations.
A Kanban board, comments, files, and lists might be plenty, especially if you only use the app for personal or freelancing purposes. Or a small staff or a new company.
Alternatively, you may require robust analytics, predictive scheduling, and task automation. You may be managing multiple projects concurrently and need a way to compare them and draw data-driven conclusions.
Then there are budgetary factors to consider. Using a platform with an adaptable pricing model may be advantageous. One that can grow with your business. Or you may be satisfied with a solution that fits all.
FAQs:
What is the easiest project management software?
The most straightforward PM software available is visual and intuitive.
In this way, Trello is likely the de facto winner. It is straightforward to get up and run—a good starting point for this digital tool.
You may want to investigate more robust project management tools in the future.
Does Google have a project management tool?
No, Google does not have its project management software free.
However, numerous third-party apps interact seamlessly with G Suite and Google Drive.