Best Korean Dramas & Series on Netflix: Before Parasite bleeped the horizon and brought Korea to the world's attention, there was a smoldering thirst for the Kdrama series. It continued to expand under the radar until the Korean movie won every international prize, including the Oscar. After that, the Korean wave, known as the Hallyu, has taken over the world.
The term refers to the expanding influence of Korean culture and art, including music, movies, TV series, and video games.
The family-friendly nature of Kdrama is one of the primary reasons for its rising popularity. Minimal harsh language, nearly nonexistent violence, and confined intimate moments make it easy for people of diverse cultures to watch it with their families, classmates, and elders without offending them.
In addition, audiences desire original narratives, which are becoming increasingly difficult to produce in the West. As a result, the same old teen romance no longer works.
We could spend hours discussing the best Korean dramas. Instead, let's talk about the top-rated Korean dramas that have gained popularity among fans of various genres.
Top Kdrama series to Watch Right now in 2022
Korean Dramas 2022 List:
1. Goblin (2016)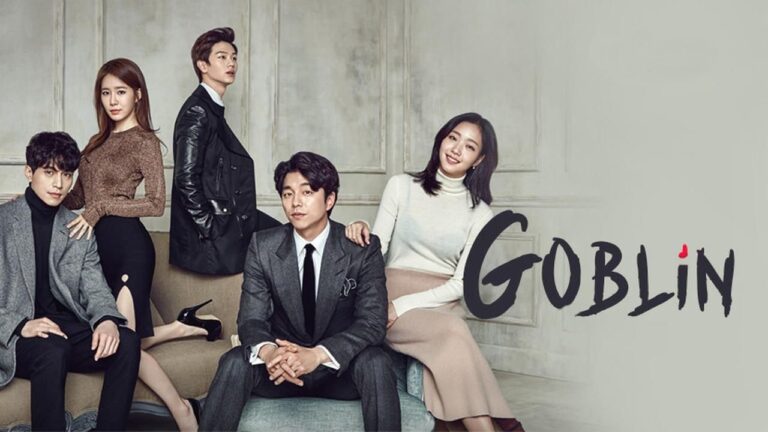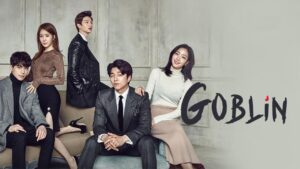 | | | |
| --- | --- | --- |
| IMDb  – 8.6 | MyDrama List – 8.8 | Where to watch Goblin? – Netflix, Prime Video, Viki, Apple TV |
| Season – 1 | Total Episodes – 16+3 specials | Genre – Comedy, Romance, Fantasy |
Lets talk about the best Korean dramas on Netflix in 2022. Goblin is known as Guardian: The Lonely and Great God in the west. The popular Korean dramas features the Goryeo dynasty's decorated military general Kim Shin.
Good fortune does not last forever. The general is executed shortly after being framed by the young monarch. But, since the Supreme has cursed him with immortality while in the goblin's body, he will not perish.
As punishment for killing soldiers to safeguard the country he swore to defend, he must endure the agony of witnessing his loved ones perish. The only way to end his immortality is crossing the Goblin's bridge and removing his sword.
2. Because This Is My First Life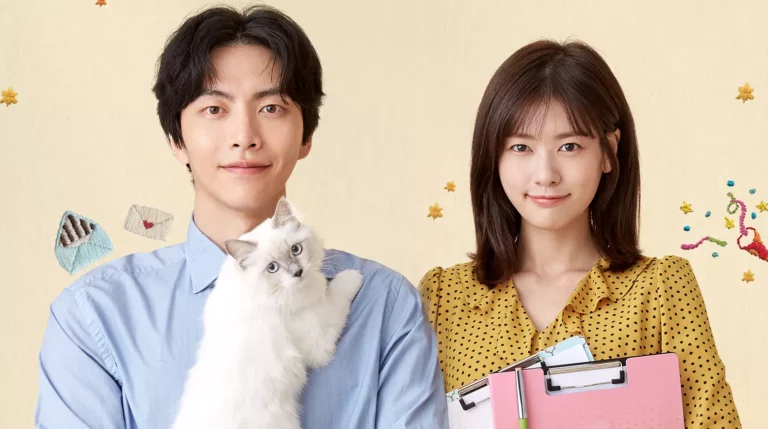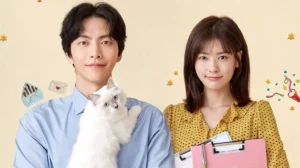 | | | |
| --- | --- | --- |
| IMDb  – 8.2 | MyDrama List – 8.3 | Where to watch this? – Netflix, Apple TV, Viki, WeTV |
| Season – 1 | Total Episodes – 15 | Genre – Comedy, Life, Romance |
If we talk about the popular Korean dramas to watch, in this Korean drama series, Nam Se-hee is a socially awkward IT employee in his early 30s who is unmarried. Due to his reasoning, he decided not to wed.
On the other hand, Yoon Ji Ho is a homeless author who struggles financially and covets homeowners. Due to the financial crisis, she has given up on dating.
They meet by chance and bond on their wish to never desire another individual. They devise the plan to sign a two-year marriage contract.
The marriage consists solely of a landlord and tenant relationship with no mutual desire. However, due to societal difficulties, family involvement, and complicated problems that arise between them, life does not go as expected.
3. Sky Castle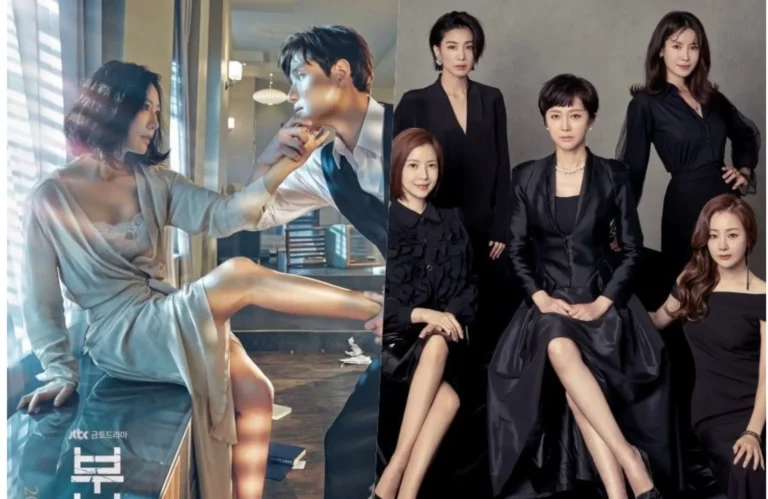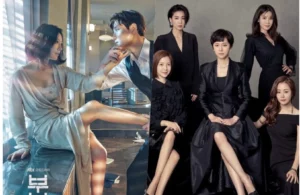 | | | |
| --- | --- | --- |
| IMDb  – 8.7 | MyDrama List – 8.9 | Where to watch Sky Castle? – Netflix, WeTV, Viki |
| Season – 1 | Total Episodes – 20+ | Genre – Satire, Dark Comedy, Drama |
Now we have a romantic comedy Korean drama 2022, the drama with the highest ratings in the history of Korean cable TV. If we talk about the Korean drama 2022 Netflix, Sky Castles, an opulent residential neighborhood in Seoul, is at the center of this narrative (a reference to the elite universities in Korea).
The wives of the best engineers, doctors, and professors are committed to supporting their husbands as they climb the success ladder.
This obligation and their desire to have their children accepted into excellent universities. The story begins with Han Seo-jin, married to the successful physician Kang Joong-sang.
She desires that their daughter follows in her father's footsteps by becoming a physician. Han Seo-jin employs a coordinator with a 100 percent success rate in gaining admission for students to the elite Seoul National University.
4. Bad and Crazy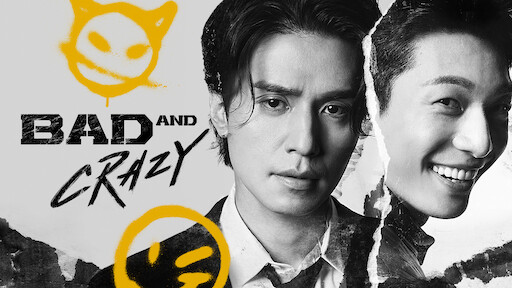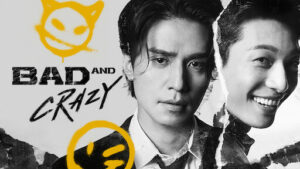 | | | |
| --- | --- | --- |
| IMDb  – 8.9 | MyDrama List – 8.6 | Where to watch Bad and Crazy? – Netflix, TVING |
| Season – 1 | Total Episodes – 12 | Genre – Action, Thriller, Mystery |
Next in our list of the most addictive Korean dramas is Bad and Crazy. This ongoing Korean drama is about a crooked but pragmatic investigator who changes heart. Su-yoel, who works as a police officer, is motivated by a strong sense of justice.
The investigator is ambitious and has received numerous promotions in a short amount of time. However, his heart is altered after meeting K, a self-righteous, deranged individual who threatens his ascending career.
Another leading figure Lee Hui Gyeom is a lieutenant in the police drug unit and has a history of romance with Su-yoel. However, Gyeom, unlike Su Yoel, is honest and does her duties with complete honesty and devotion.
Su Yoel's promotion is imminent, but he must solve a narcotics case, which his superiors doubt he can achieve.
5. Squid Game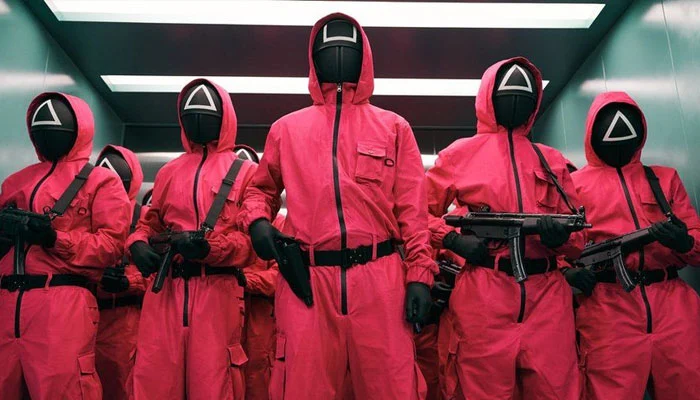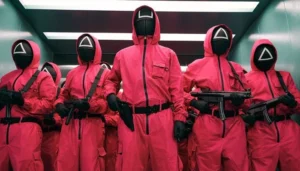 | | | |
| --- | --- | --- |
| IMDb  – 8 | MyDrama List – 8.5 | Where to watch Squid Game? – Netflix |
| Seasons – 1 | Total Episodes – 9 | Genre – Thriller, Survivor, Drama |
It is among the highest rating Korean drama 2022 Netflix. Squid Game is one of the best Kdrama 2022 series to transcend language, culture, and national boundaries. It became Netflix's most-watched show with over 1.6 billion view hours, with Money Heist Season 4 in second place with less than half that number, making it one of the most popular Korean dramas.
The popular Korean series centres on a single, unemployed father who resides with his daughter and elderly mother. He discovers an invitation to participate in a game and win an unfathomable sum of money by presenting himself at an address.
At the beginning of the game, 456 participants are vying for $456,000. There is only one winner after six games have been played across several days. If a player fails to complete a game, they will lose their life.
6. 100 Days My Prince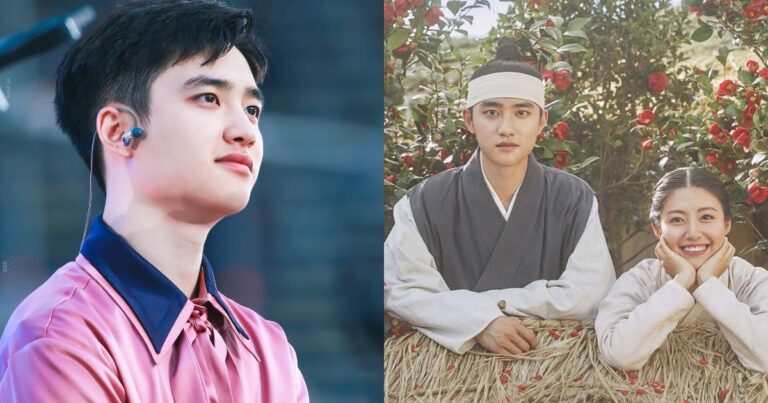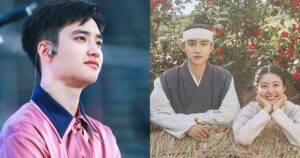 | | | |
| --- | --- | --- |
| IMDb  – 7.8 | MyDrama List – 8.3 | Where to watch 100 Days? – Netflix, Apple TV, Viki |
| Season – 1 | Total Episodes – 16 | Genre – Historical, Comedy, Romance |
Lee Yul is the king's nephew who prefers to play to learn. His father organizes a brutal but successful coup against the monarch. Yul's mother dies in a mysterious accident.
Moreover, Lee Yul is the crown prince who spends sixteen years in solitude and resentment due to past traumas. Then, on the route to the rain ceremonies, he encounters a bunch of assassins sent to murder him.
Hong Shim is on the opposite end of the spectrum, a self-sufficient woman who resides with her father. As the village's oldest unmarried lady, she must pay a fee under the recently enacted ordinance mandating that persons must be married by age 28.
Lee Yul survives the wrath and escapes his pursuers. He arrives on Hong Shim's doorstep, and she takes him under her care. Due to momentary amnesia, the crown prince begins to live as a commoner.
7. Move to Heaven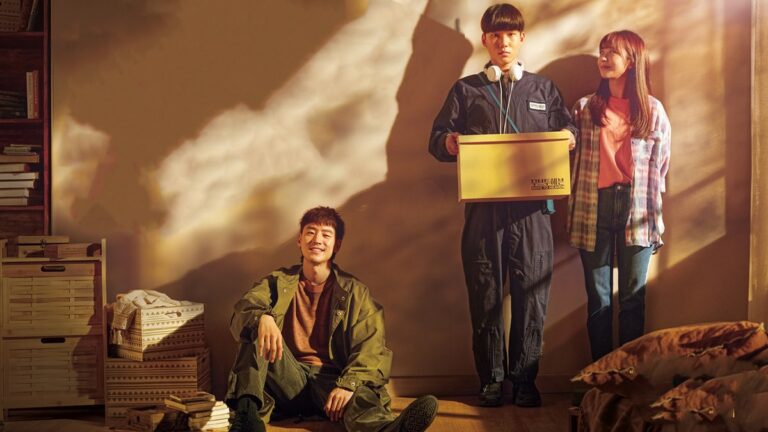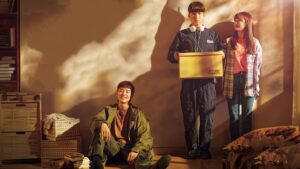 | | | |
| --- | --- | --- |
| IMDb  – 8.6 | MyDrama List – 9.2 | Where to watch Move to Heaven? – Netflix, |
| Season – 1 | Total Episodes – 10 | Genre – Life, Drama, Family |
It is one of the highly-rated Korean dramas You Can Stream on Netflix. Move to Heaven is significantly influenced by the book Things Left Behind by Kim Sae-byul.  The plot revolves around Geu Roo, who has autism (Asperger syndrome).
After his father's passing, he meets his ex-convict uncle Cho Sang-gu, who is appointed as the guardian of the newly orphaned boy. Together, they operate their family's trauma-cleansing business, "Move to heaven."
As the name may suggest, the organization cleans crime scenes of blood, body fluids, and other infectious materials.
On a job, they arrive at a gruesome crime scene, where Ge-Roo discovers evidence that convicts the alleged boyfriend of the victim. However, the relationship between the uncle and nephew strengthens after Sang-gu takes the youngster under his wing for all aspects of life.
8. Vincenzo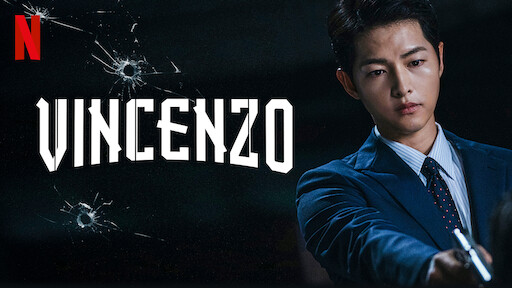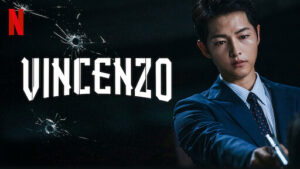 | | | |
| --- | --- | --- |
| IMDb  – 8.6 | MyDrama List – 9 | Where to watch Vincenzo? – Netflix, TVING |
| Season – 1 | Total Episodes – 20 | Genre – Crime, Law, Comedy, Drama |
An Italian family adopts Park Joo Hyeong, an orphan aged eight years old. So far, this is a typical adoption story, right? But this is not the case.
Don Fabio, the head of the Cassano mafia family, raises the youngster, now known as Vincenzo Cassano, in the criminal underworld.
The starry-eyed lad who became a member of the mafia now works as the don's right-hand man, a lawyer, and occasionally as a. Vincenzo's unfavorable relationship with the throne's new Don causes all hell to break out.
Cassano flees to his native country in quest of a shipment he once transported for a client. Unfortunately, it is concealed in the building, which a Babel subsidiary illegally seized. Vincenzo must spare no effort to regain the building and alter his wealth.
9. Snowdrop (2016)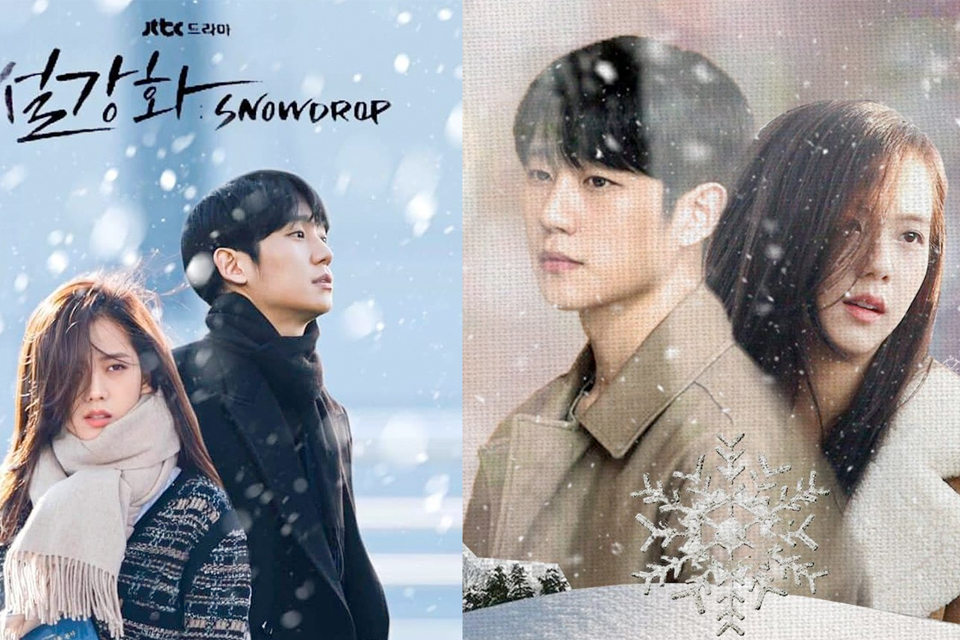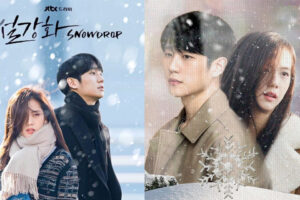 | | | |
| --- | --- | --- |
| IMDb  – 8.9 | MyDrama List – 8.5 | Where to watch Snowdrop? – Disney+ (Hotstar in India) |
| Season – 1 | Total Episodes – 16 | Genre – Romance, Political, Drama |
Next in our list of the famous and best Korean dramas is Snowdrop (2016). The events of Snowdrop occurred in late 1980, during the South Korean democracy movement. The demonstration demanded the conduct of fair elections and the fall of the dictatorship.
In this best romantic Korean drama, the government goes after the protestors, and the situation becomes bloody. One of these students, Lim Soo-ho, gets injured and discovered by Eun Yeong-ro, a university student. While hiding from the dictator's army, she provides nursing care.
Once Soo-ho begins to heal, a secret is revealed that alters the story's dynamics. Over time, the couple develops a passionate relationship complicated by hidden secrets.
10. Penthouse War in life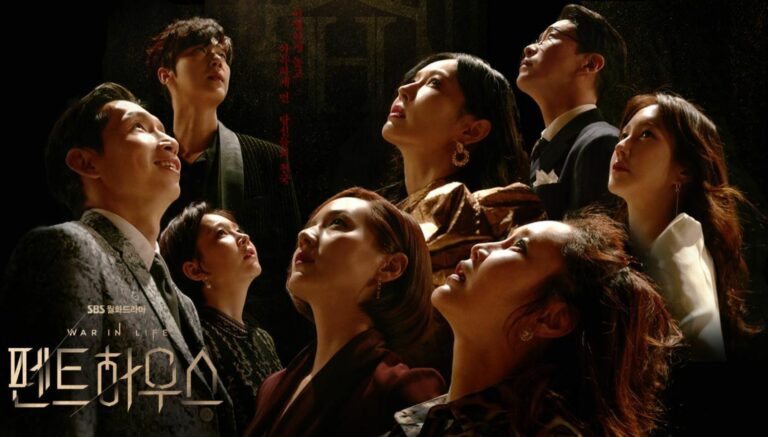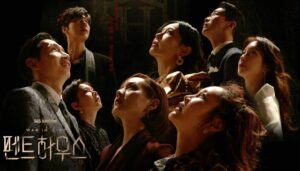 | | | |
| --- | --- | --- |
| IMDb  – 8.1 | MyDrama List – 8.8 | Where to watch Penthhouse ? – Netflix, WeTV, Prime Video, Viki |
| Season – 3 | Total Episodes – 48 | Genre – Thriller, Drama, Mystery |
There are 48 episodes in three seasons of the show Penthouse War in Life. The plot centers on the affluent households of Hera Palace. They have high hopes for their children's future achievements and would do whatever to assist them in achieving them.
Two women with diverse financial upbringings are featured in this narrative. Shim Su-ryeon is from an affluent family, whilst Oh Yoon-hee hails from a modest origin.
Shim Su-ryeon strives to conceal her terrible history from her husband, who also has a secret that threatens to destabilize their relationship. However, the first season's conclusion takes a horrific turn when the unimaginable occurs at the Hera Palace celebration.
ALSO SEE: Android OS For PC
Shim Su-secret ryeo's is revealed in subsequent seasons, while Oh Yoon-hee seeks vengeance for the course of events.
FAQ
Where to watch Kdrama Series for free?
To watch free Korean dramas, you can begin with Viki and WeTV. However, all shows require a subscription to be viewed. Next, you can visit some of the greatest Kdrama websites to watch free Korean programs.
Can we get Kdrama shows with dubs?
Numerous Kdrama websites online provide subtitles in English, Spanish, Arabic, and other languages. If the dubs are unavailable, there are usually multiple language subtitles accessible.
Final Words
These are now some of the top Korean dramas to watch. This list is incomplete, and several Korean dramas on Netflix are worthy of your attention. Consider this collection of shows as an introduction to this type of entertainment.