Best iPhone AD Blockers: Life can be frustrating at times, and one of the reasons for this is the endless ads you encounter while surfing the internet. These ads appear across the page, like popups, and even reroute your clicks to ad-supported pages. It causes you to lose focus on your task and degrades your entire experience. To avoid ads, we require best free ad blocker for iPhone and ipad, and this post will detail the Best iPhone AD Blockers.
While ads are a source of revenue for many websites and help them stay afloat, they do have some limits. Several disadvantages of ads include the following:
First, ads can increase page loading time.
Second, ads consume more internet data.
Third, ads can make browsing the internet difficult and confusing.
Fourth, ads can induce adware & trackers into your PC.
Finally, ads can divert your attention & focus from the task at hand.
List of 10 Best Adblock For iPhone Free

Here are the best iPhone AD Blocker for apps:
1. AdBlocker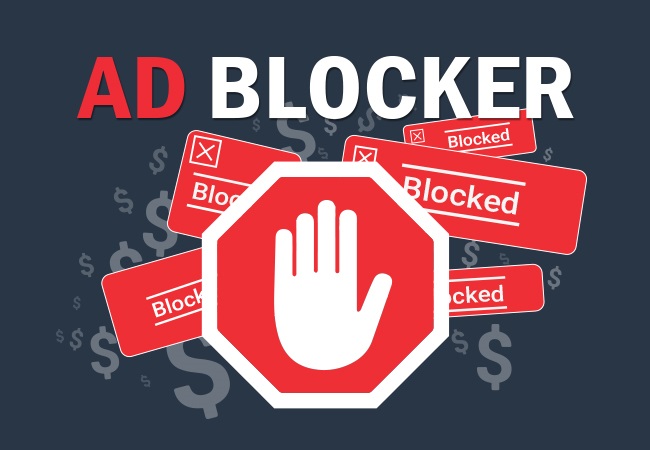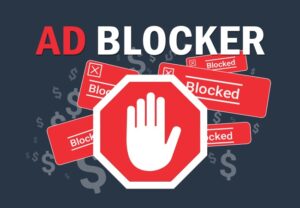 AdBlocker is one of the best iPhone Ad blockers that can block pornographic websites. This program safeguards your online privacy by preventing popups and ads. In addition, it focuses on increasing productivity by removing distracting ads. Additional features include the following:
White List certain websites to allow ads.
Save data by blocking ad images.
Load websites faster by five times.
Technical support available
Price: $2 per month
2. AdGuard
The second best adblock iOS is AdGuard, which integrates seamlessly with the Safari browser, unlike any other iPhone AD Blockers. In addition, it is among an open-source and the best Adblock iPhone apps, which makes it transparent and safe to use while blocking video ads, pop-up windows, and different banners. Additional features include the following:
It offers many filters that can be altered at the user's discretion.
Operates against trackers & web analytical data collectors.
Supports 26 languages.
Enhances browsing speed on safari up to four times.
Price: Free limited version, $13 for Premium version.
3. Firefox Focus
Mozilla's Firefox Focus is an ad-free browser that supports 69 languages. It clears your browsing history, passwords, and cookies, as well as prevents ads. As a result, it streamlines the browsing experience and eliminates distractions. Among its numerous features are the following:
Blocks all sorts of ads, including web trackers.
Abstains from keeping any logs or cookies.
Numerous settings enforce aggressive blocking.
Price: $0
4. AdBlock Plus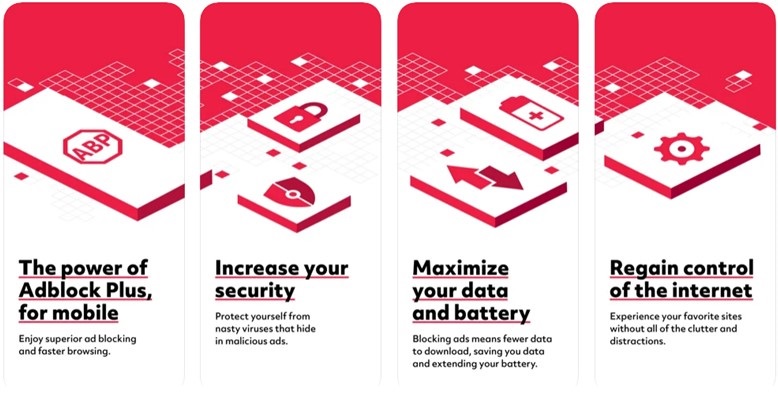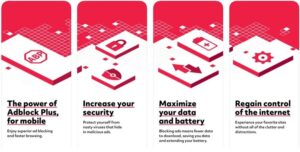 Another popular and the best iPhone AD Blockers is AdBlock Plus, which works in conjunction with the Safari browser to stop tracking, viruses, and, most crucially, annoying ads. Additionally, it includes an appropriate advertising option that the user can disable. Among its characteristics are the following:
Supports 16 languages.
Blocks adware, spyware, and malware.
Includes Whitelisting of ads.
Saves data and battery life.
Price: $0
5. AdLock: Ads & Adware removal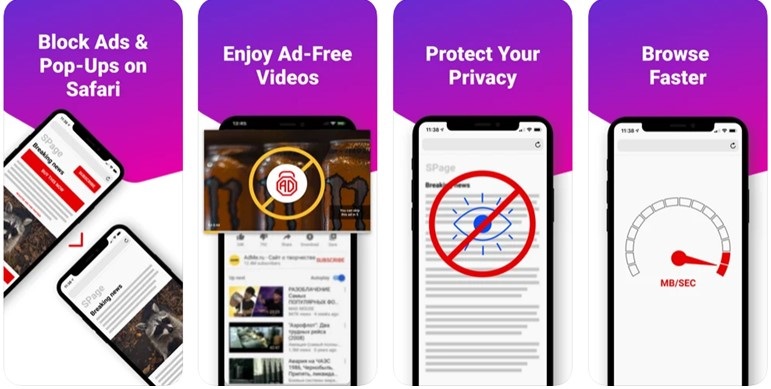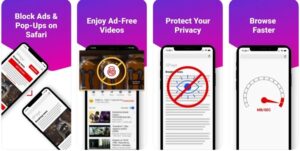 Adblock is among the best iPhone AD Blockers. Which ensures privacy and secure browsing in Safari. It includes a comprehensive filter list that the user may customize to determine what should or should not be blocked. Additional features include the following:
Supports multiple languages.
Protects iPhone against phishing attacks.
Blocks Video and Audio ads.
Eliminates Ad-block walls
Price: Free Limited Version and 5 dollars for Premium Subscription for 1 Year.
6. Ka-Block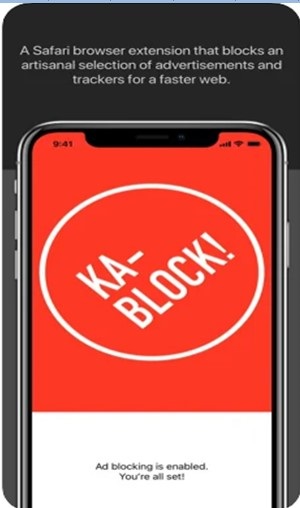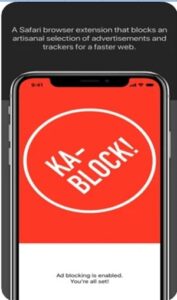 Ka-Block is the best Adblock Safari iPhone that disables all ads and JavaScript, resulting in faster browsing. By blocking all unnecessary ads, this program helps extend the life of your battery and reduces data usage. Several of the features include the following:
Easy to use.
Available for Safari on Mac
Open source and Free.
Price: $0
7. 1Blocker
1Blocker is one of the best iPhone AD Blockers that eliminates intrusive ads and other obnoxious aspects that detract from your browsing experience. This program is simple to use and is a lightweight app, which means it consumes very few resources when operating in the background. Additional features include the following:
43,000 blocking rules, 13,000 anti-trackers
Automatic updates.
Does not have an Acceptable Ads option.
Works on: iPhone, iPod Touch, iPad.
Languages: 9 (English, Italian, French, German, etc.)
Price: Free limited version, 15 dollars for Premium version.
8. AdBlock for Mobile
Block all popups & ads on iOS: AdBlock for Mobile, which contains over 50 million users worldwide, is the next best ad blocker for iOS. It's simple to install and includes an ad-blocking test function. It does not, however, eliminate all subtle ads for support websites.
Supports multiple languages.
Allows Test Function and Whitelist
Updates automatically
Anti-trackers
Price: $0
9. Blocker – Adblock & Secure Web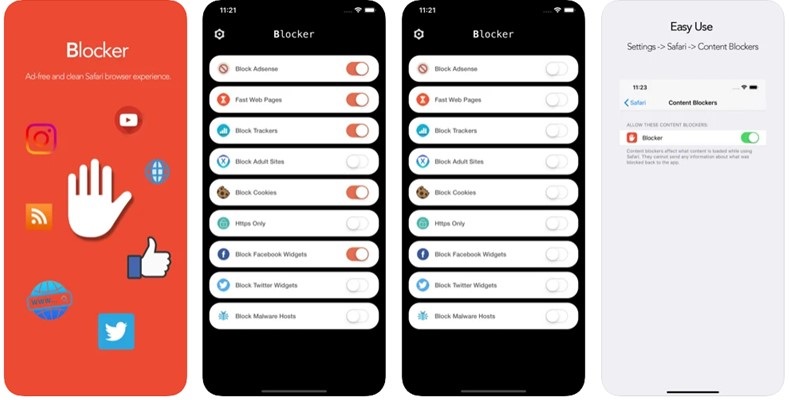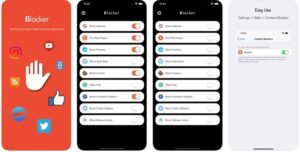 Blocker, which is near the bottom of the list of the best iPhone AD Blockers, gives its users a premium subscription with the best features. It does not save any user data or activity logs. Blocks is a straightforward and simple-to-use app with an intuitive ad-blocking interface.
Support Multiple Languages.
Offers 3 days trial version.
Blocks Adult websites and Social Widgets.
Price: $29 per year
10. BlockBear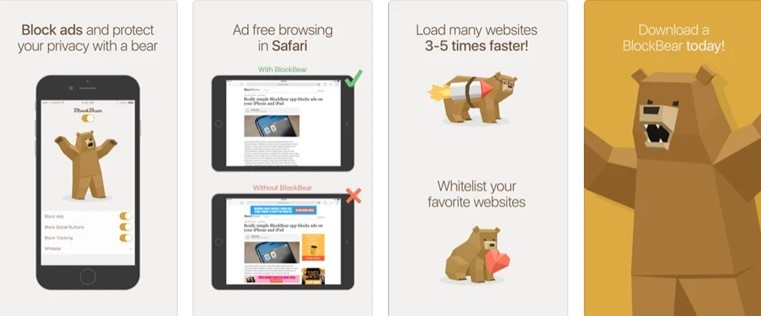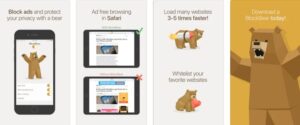 BlockBear is one of the finest iPhone AD Blockers since it eliminates website clutter such as popups, adverts, and banners on your iPhone. It contributes to protecting your privacy from extensive online tracking (cookies, beacons, scripts, etc.). Among the additional characteristics are the following:
Whitelist your favorite websites
Block any combination of ads
Loads websites 3-5x faster
Simple in configuration and use
Price: $0
Final Words – Best iPhone AD Blockers
It concludes our list of iPhone AD Blockers , and it is now time to choose. Choosing one is challenging, and because several of the apps mentioned above are free, it is recommended that you try them all and see which one works best for you.
ALSO SEE: Folders Recovery Software
Follow us on Facebook and Twitter. Kindly let me know if you have any questions or recommendations about iPhone AD Blockers in the comments below. I would be delighted to contact you with a solution.