If you've prompted a Google Chrome Critical Error alert, the first rule is to ignore the prompt to contact the so-called help desk or support agents.
Chrome critical errors with a red background are bogus alerts designed to trick you into contacting bogus support and installing malware or granting hackers remote access to your computer.
Scammers and hackers may also attempt to convince you to pay for troubleshooting assistance, which is yet another lame attempt to defraud you.
The scam is extremely convincing, and thousands of users fell for it because it appears to be a genuine Google Chrome warning message. Users who have never encountered similar red screen errors are tempted to contact the bogus support agents out of fear of losing their data if they do not act immediately.
And this is precisely the trigger upon which scammers rely. So avoid being naive and falling for their trap.
Well, In the worst-case scenario, your computer is infected with adware, which is the primary source of these critical error messages.
Solution:- How To Get Rid of Critical Red Screen Errors On Chrome
1. Delete Suspicious Extensions And URLs
If the fake critical error alert infiltrated your browser via extensions you installed or websites you visited, you could delete suspicious extensions and URLs to remove it.
1- Open Chrome and click the menu icon.
2- Select Extensions from the More Tools menu.
3- Look for and delete any suspicious-looking plugins and extensions.


4- Navigate to Settings by clicking on Chrome's menu icon.
5- Under Manage search engines, click Delete suspicious search engines and URLs.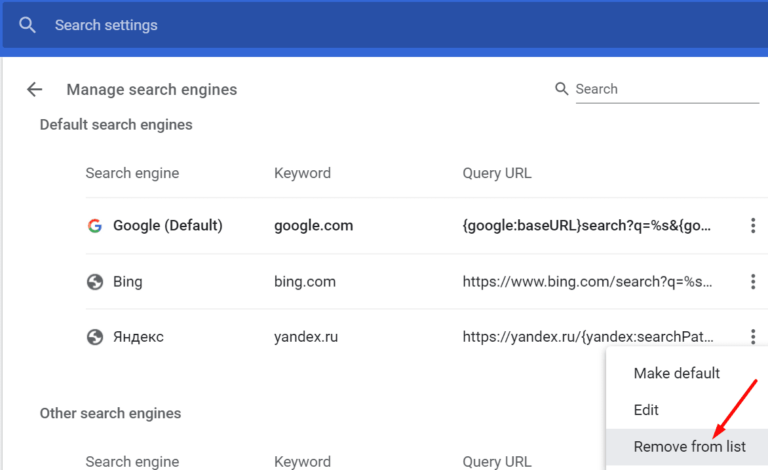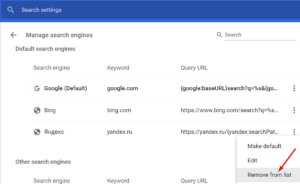 6- Close the browser and reopen it to test that the red screen error has been resolved.
2. Reset Google Chrome
Well, If you want to be absolutely certain that nobody is tampering with your Chrome settings, you can restore them to their default state.
1- Open Chrome and click on the Settings menu by clicking on the menu icon.
2- Scroll down and click on the Advanced button.
3- Scroll down to the bottom of the page and click Restore settings to their default values.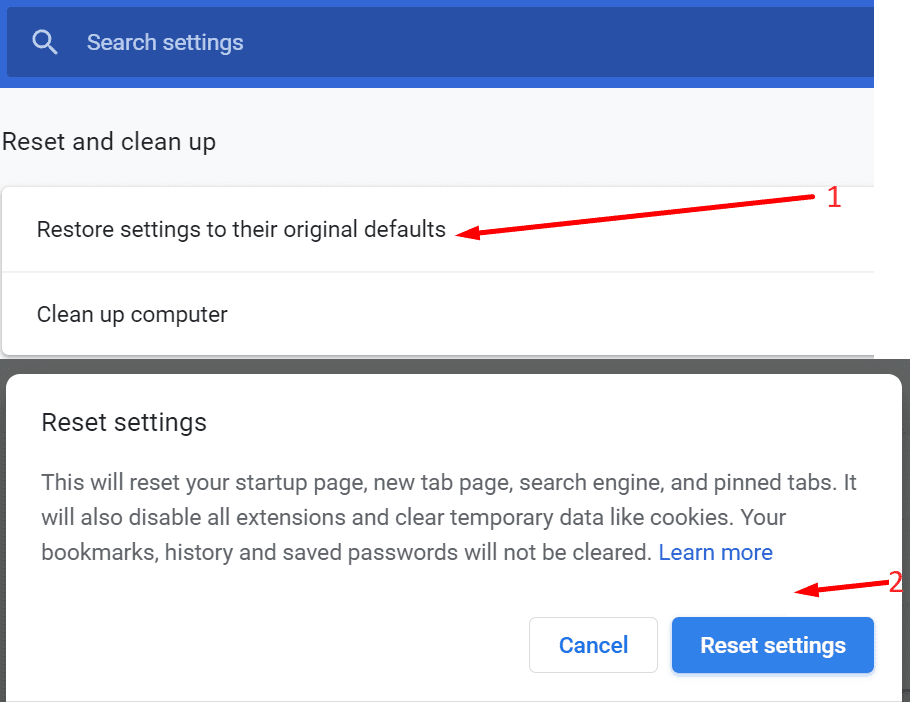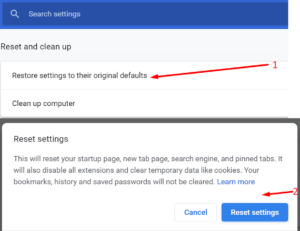 4- Click Reset settings, wait for the browser settings to be restored to their default state, then refresh Chrome to see if you continue to receive critical error alerts.
3. Run An in-depth Antivirus Scan
To remove the possibility of experiencing red screen errors in the future, run a malware scan on your computer using your antivirus or antimalware software.
Simply make that the in-depth scan option is selected. You want to scan every file and folder on your computer thoroughly to make that no traces of malicious code are removed.
4. Uninstall Suspicious Programs
Suppose you frequently install programs from a variety of different download websites without performing a custom installation. In that case, this could explain how you ended up with red screen alerts in your browser.
To uninstall a program, open the Control Panel, navigate to Programs, select Add and Remove Programs, and then click Uninstall a program.


Uninstall any programs that appear suspicious or that you do not recall installing.
Indicative Signs That A Security Alert Is A Scam
1- Your computer functions normally, but the security warning indicates that your hard drive may be damaged, putting your personal data or financial information at risk.
2- You are prompted to contact support immediately via a unique phone number that is not an official support number.
3- The alert appeals to your emotions and implies that you must act quickly: "Your immediate response is required."
The most critical point to remember is to avoid doing what is requested of you. For example, getting rid of Google Chrome critical error alerts should be as simple as removing suspicious browser extensions and programs as well as running an antivirus scan.