Cat Pokemon: Ranking all the best felines in the entire Franchise. Cat Pokémon is the ideal partner. Each of these cat or feline-inspired Pokémon has been thoroughly ranked. Let us know which is your favorite!
Cat Pokémon are fan favorites, and new cat Pokémon are released in each generation. They are found in various types and across the different regions of the Pokémon world. Let's break down a list of every cat Pokémon, their basic traits, and their usefulness in battle.
Vote for the best cat-like Pokemon to see which kitty character takes the number one spot. And if your favorite cat-like character is missing, add them to the list!
Best Cat Pokemon – Feline Pokemon Ranked
The Complete List of All Cat Pokemon: We have assembled a complete list of all cat Pokemon based on their resemblance and abilities & ranked them accordingly. It is the most comprehensive listing you will find out there, so don't forget to bookmark it!
1. Jolteon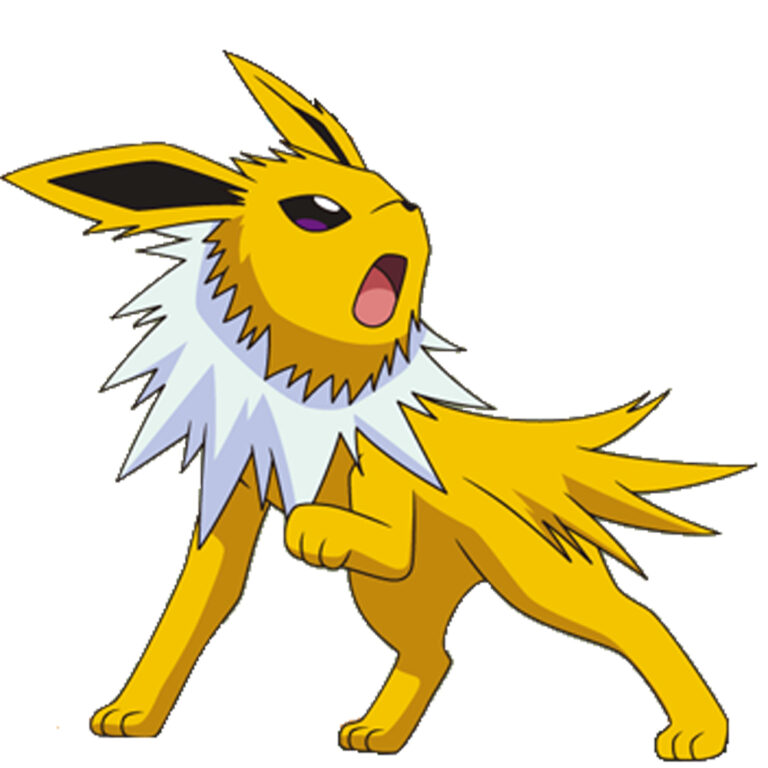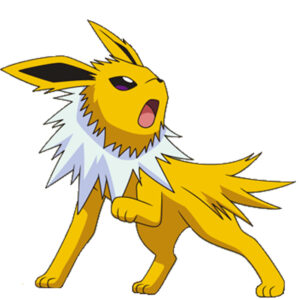 Lets talk about the best and most popular every Cat Pokémon in the series, ranked from best to worst. If you give Eevee a Thunder Stone, it will evolve into the nimble Jolteon. Joteon is a electric cat Pokemon with the respectable attack, defense, and endurance characteristics. This electric feline's stats are not the best among Eeveelutions, yet it can still hold its own.
The moves of Jolteon have evolved as new generations of Pokemon have been released. As an Electric-type with no secondary class type, you expect them to have just Electric moves. You are in error.
Joteon has a combination of Fairy, Electric, Fighting, Bug, and Psychic moves, in addition to Eevee's Normal-type attacks. As with the previous Eeveelutions, it is advisable to evolve this yellow lightning storm around level 20.
2. Shinx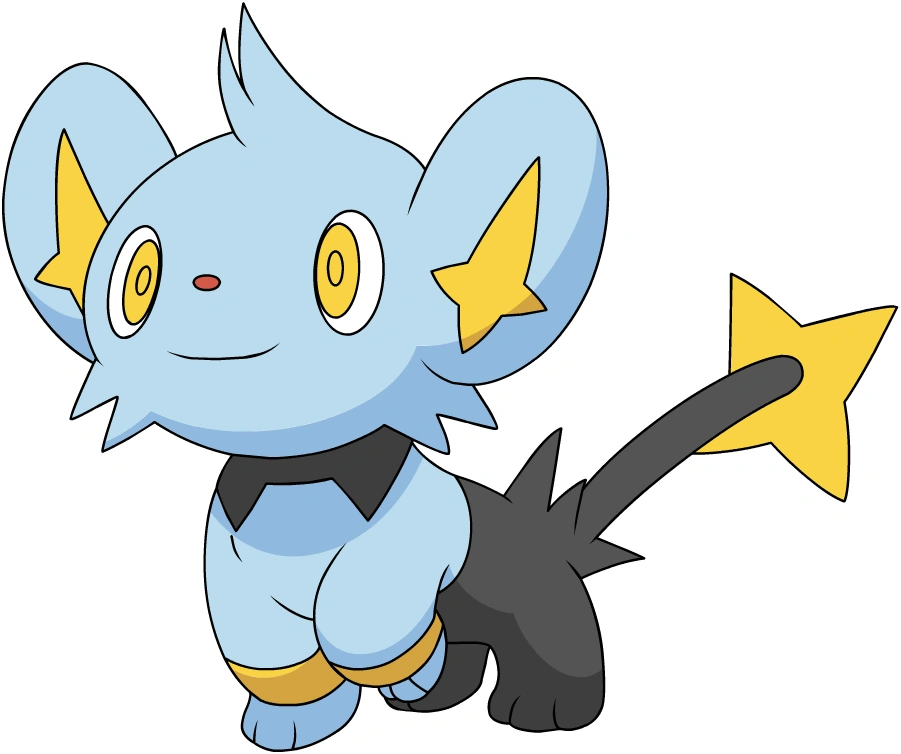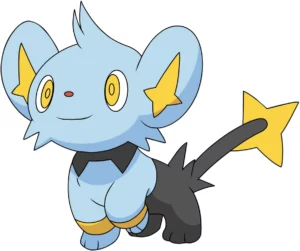 An excellent youngster that has yet to fully mature. Shinx is a lion-like Pokémon that belongs to the Electric type and gains strength only when it evolves. The first time this occurs is at level 15 and again at level 30.
Further, Shinx can learn a few different moves to defeat opponents before developing. These include two moves of the Electric kind. However, Shinx's superior and more diverse moves are found at later levels once it has evolved naturally.
3. Liepard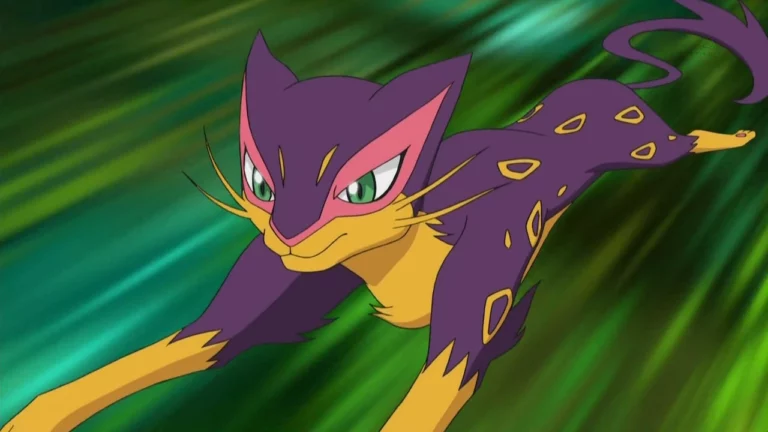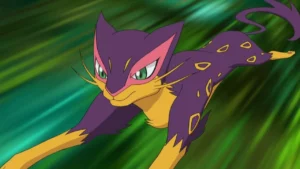 Liepard, a weed cat Pokémon with the appearance of a leopard, is noted for being a tad vicious rather than cunning. However, this wild cat's design is excellent, as it features whiskers, fur, and a feline snout.
Trainers must decide when to allow their Purrloin to evolve into a Liepard. It has always been possible to halt the evolution process in every game. Why would you do that?
The moves your Pokémon can learn when they evolve into Liepard are identical to those they could learn as Purrloin. However, Purrloin learns them sooner. By level 40, Purrloin will have mastered their leveling move set, while Liepard will require level 52.
4. Skitty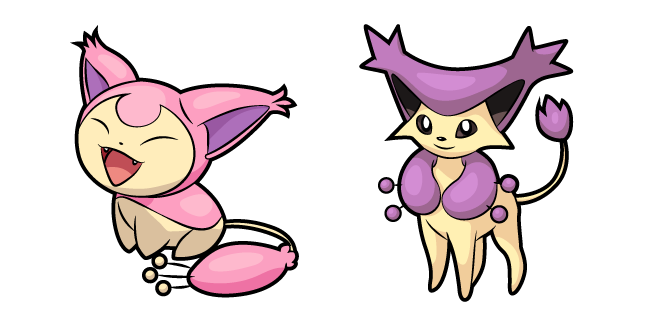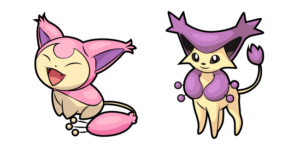 A pink cat Pokémon that may bring to mind dwarf cats for some. Skitty has tiny legs and huge ears, and it can only evolve if given a Moon Stone. This Pokémon was created during Generation III and is well-known for its adorable appearance and move repertoire.
The majority of Skitty's moves are Normal-type. These include a large number of status-based disarming moves. Skitty's few physical moves appear late in their leveling list, and it is conceivable that they would have evolved by then (though they should not!).
Skitty also has a couple of moves of the Fairy kind and one move of the Fighting type, Wake-up Slap.
5. Flareon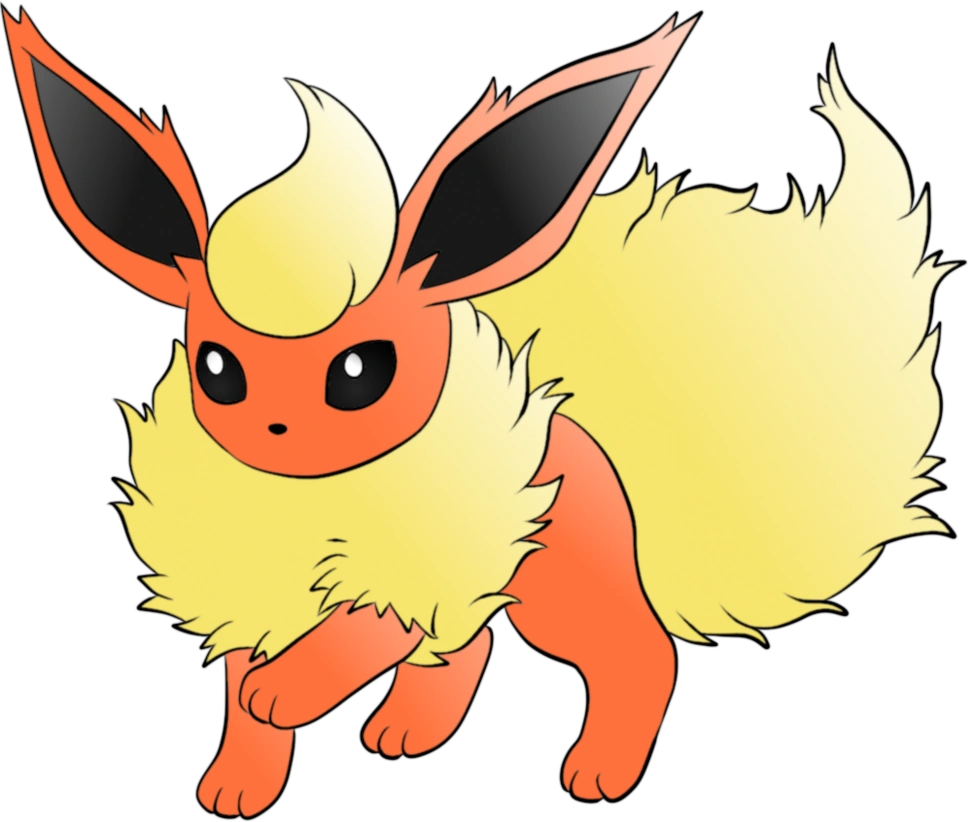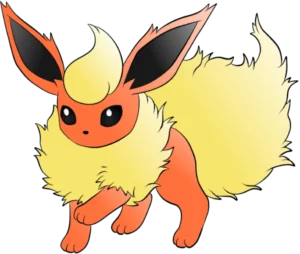 Give Eevee a Fire Stone to witness the adorable Flareon. Flareon is considered the weakest of the Eeveelutions, but this is not true; they can still pack a punch & should not be underestimated.
Flareon shares the most design characteristics with Eevee, preserving much of the original form and simply fleshing it out and making it appear more like a Fire cat Pokemon. Once you evolve Eevee into Flareon, it will immediately learn Ember, a 100% accurate Fire-type move.
Most of Flareon's excellent moves become available around level 30. However, Smog and Bite are available at levels 20 and 25, respectively. Therefore, it is ideal for evolving your Eevee for enhanced results and attacks.
6. Meowth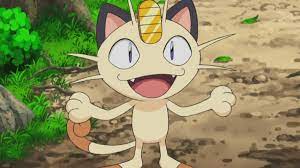 The most well-known Meowth is the lovable, original member of Team Rocket's "bad guy" trio. Along with Jessie & James, this Meowth has taken to the Pokémon world's streets and skies to wreak havoc and cause all mischief.
Furthermore, Meowths are known for using a move called "Pay Day," but Team Rocket's Meowth sacrificed his capacity to learn and use this money-making talent to speak human languages. With his cat eyes, whiskers pointed ears, paws, & tail, Meowth cannot be a cat Pokémon.
Generation I Pokémon were more straightforwardly recognized as regular animals than their successors.
7. Vaporeon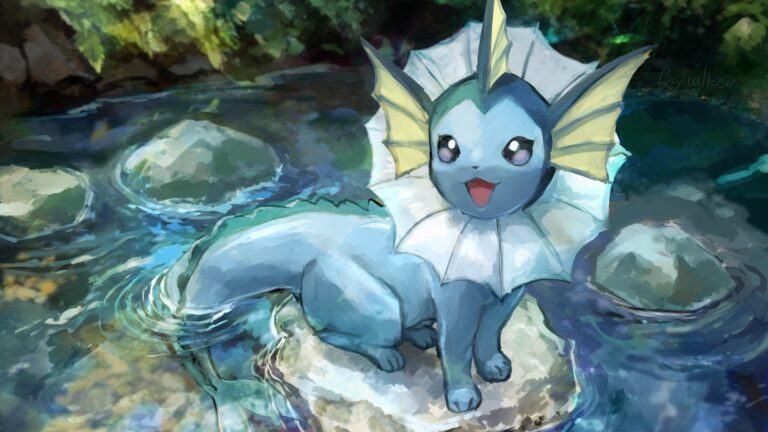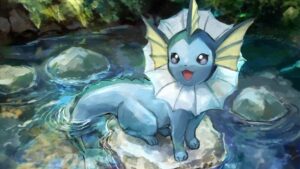 Vaporeon is the next Eeveelution on this list! Besides, Vaporeon is one of the first three Eeveelutions to appear in the Pokémon universe. Vaporeon is a Water-type Pokémon with the appearance of a fish but the behavior of a feline. Give your Eevee a Water Stone to have it evolve into Vaporeon.
The moveset of Vaporeon is pretty diverse. Your Vaporeon will gain abilities such as Haze, Aurora Beam, and Acid Armour beginning at level 20. In addition, though Vaporeon is a Water-type Pokémon, your newly evolved fish-cat has access to Fairy, Water, Poison, and Ice moves.
8. Glameow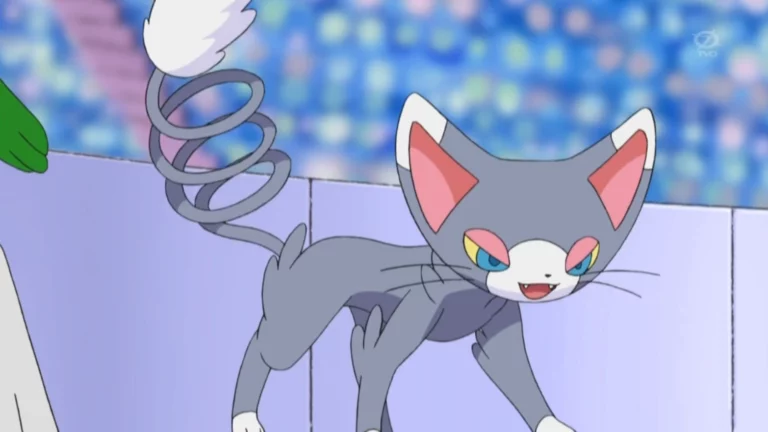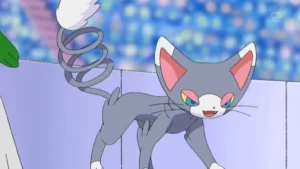 The "Cat Pokémon" Glameow possesses fur, huge ears, whiskers, and a confident personality. They are exactly what one would expect from a pampered and well-groomed housecat.
Their moveset is not broad but contains some effective and powerful moves. For instance, Glameows at level 37 will learn the Normal-type move Slash. Nonetheless, Glameow evolves at level 38, so be cautious.
9. Umbreon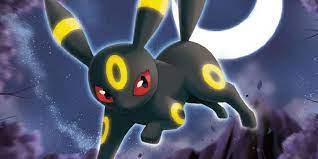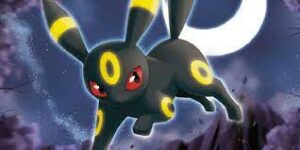 The first time Umbreon appeared outside the anime and manga was in the GameCube classic Pokémon Colosseum. Starting a Pokémon game without a choice of three starters or a Pikachu to wander around with was a fairly big event.
Umbreon, the only dark, "edgy" Eeveelution, is a Dark-type Pokémon with red eyes and many of Eevee's fox-like characteristics. However, as foxes possess feline and canine characteristics, Umbreon still possesses feline-like features.
Umbreon only learns a few Dark-type moves as it levels up. Their skill list contains three Dark-type moves, including Snarl, Assurance, and Dark Pulse. The remainder of Umbreon's moves is Normal-type, Fairy-type, Psychic-type, Ghost-type, and Ground-type moves, respectively.
10. Eevee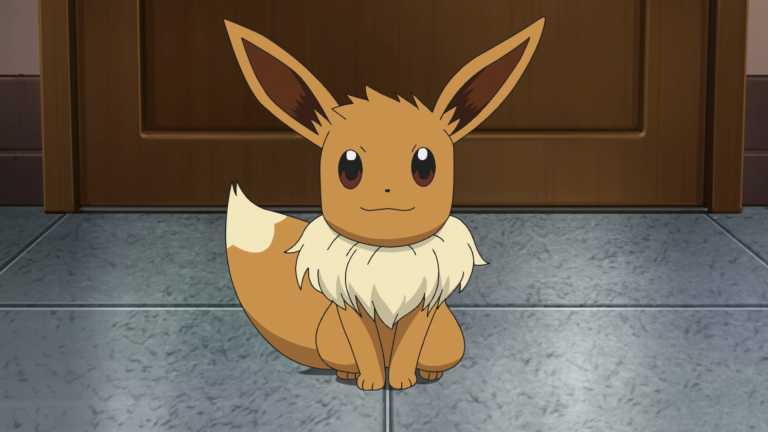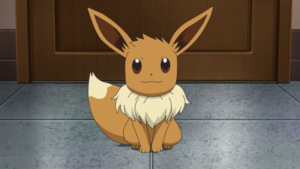 Next in our list of the best Cat Pokemon is Eevee. It is an unusual Pokémon design. They are a mix of dog, cat, and fox, exhibiting feline and canine characteristics throughout their history. In older Pokémon games, trainers could only obtain one Eevee throughout their Pokémon adventure, therefore it became a topic of discussion which Eeveelution was the best and why.
Back then, there were only three to five Eeveelutions, and trading or obtaining additional Pokémon was more difficult. Modern games make it considerably simpler to have numerous Eevees (and thus multiple Eevee evolutions).
Until it evolves, Eevee is a fairly simple Normal-type Pokémon; whatever of its eight evolutions you choose is up to you.
11. Espeon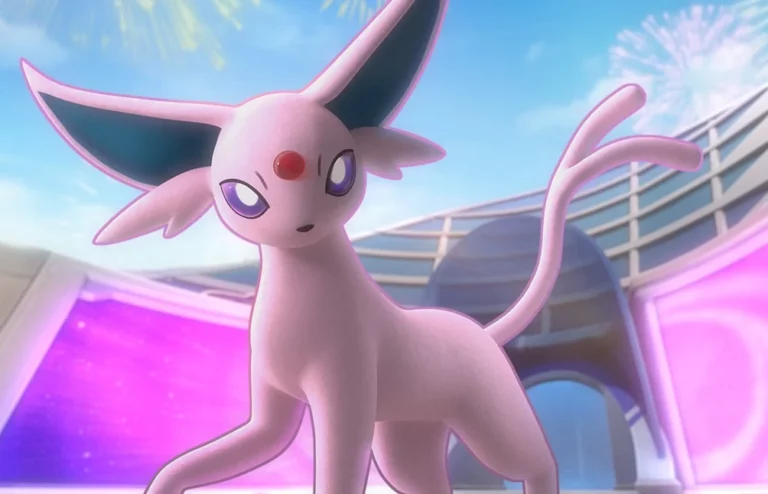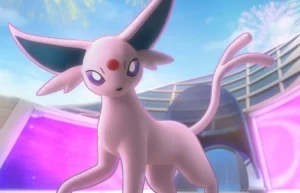 Espeon featured with Umbreon as the player's buddy in Pokémon Colosseum. Although Umbreon appears to take on more of Eevee's canine characteristics, Espeon retains the complete feline characteristics of its amorphous form.
The exciting difference between Umbreon and Espeon is how they evolve from Eevee. To obtain Umbreon, a Pokémon of the Dark type, you must level up your friendship with them in the evening. For Espeon, you must level up their relationship throughout the day.
Psybeam is only one of Espeon's many powerful Psychic-type and Normal-type techniques.
12. Purugly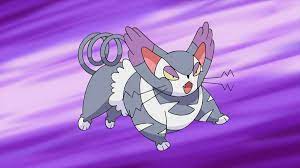 The Tiger Cat Pokémon Purugly isn't what you would anticipate from its name. They are short, quite broad cats with a discontented expression. As a Normal-type, they require no particular evolution strategies beyond having a level 38 Glameow.
Ike Glameow, Purugly, possesses a set of powerful but fundamental moves. Body Slam, Attract, and Hone Claws are the only remaining skills to learn after evolving Glameow into Purugly. Additionally, the first two are Normal-type moves, while Hone Claws belong to the Dark type.
13. Delcatty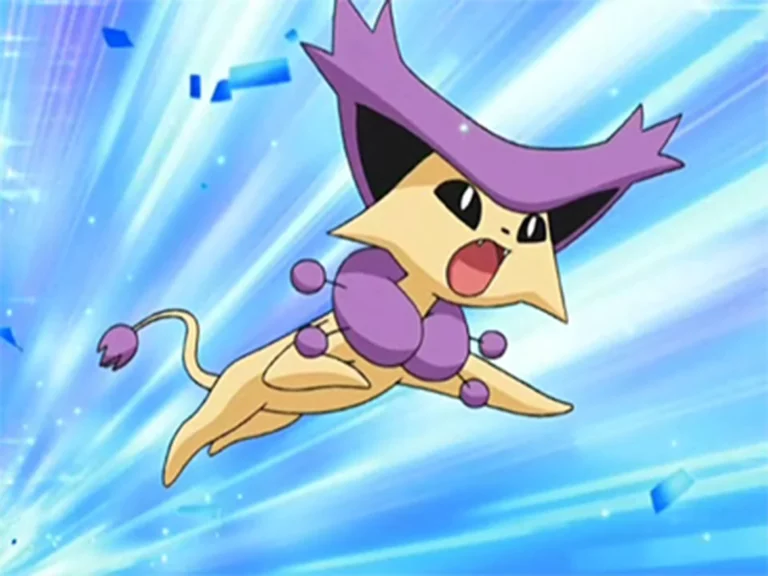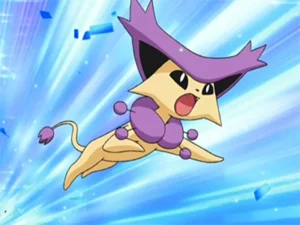 As evolved form of Skitty, Delcatty is also clearly a purple Cat Pokemon. Although a larger cat with a few design deviations. Delcatty loses Skitty's pink hue, transforming into a dark purple while retaining its golden undertones.
Their design is far more sophisticated than Skitty's, which is adorable and amusing. A word of advice to gamers contemplating using a moonstone on Skitty prematurely: don't. Delcatty does not have any further moves to learn. Therefore you would be limited to teaching it TMs to provide it with adequate attack skills.
14. Purrloin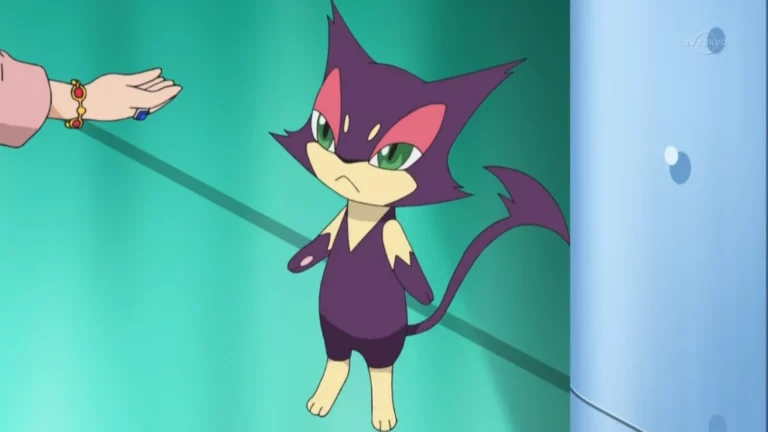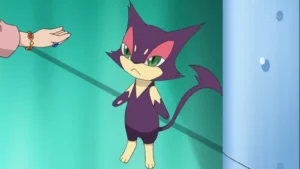 The Devious cat Pokémon, with the looks to match. Purrloin is a Dark-type Pokémon with a reputation for playing practical jokes. At level 20, they transform into Liepard without requiring any special gear.
Most of Purrloin's move set consists of Dark-type moves, such as Hone Claws and Sucker Punch. As a result, half of the moves a leveling Purrloin can learn are of the Dark.
15. Leafeon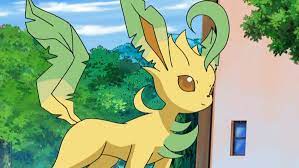 Leafeon was introduced in Generation IV, and Eevee can evolve into it by leveling up near a Moss Rock or being given a Leaf Stone. But, of course, the answer depends on the game being played.
Leafeon's design is reminiscent of a wild cat, as evidenced by its huge ears and eyes. Not to mention the body and paws' elegance. Leafeon's moveset is full of Grass and Normal-type moves. Interestingly, there is also one move of the Fire-type: Sunny Day.
16. Raikou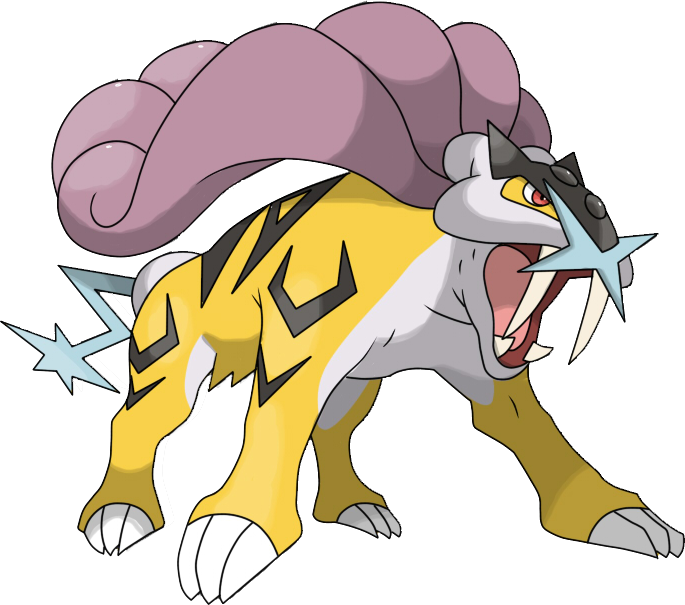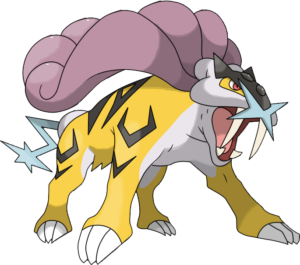 Raikou, the legendary Electric-type Pokémon, is the number one Pokémon on this list. It has existed with Entei and Suicune since Pokémon Generation II. They make multiple appearances in various Pokémon-related media.
ALSO SEE: Anime Hairstyles
Moreover, in terms of raw power, it is difficult to defeat a Legendary Pokémon, although many Trainers are tested during the games. Raikou's collection of ranged moves includes Psychic-type attacks and Electric-type moves you'd expect from a Pokémon that is supposed to embody Thunder. Thunder, a level 85 move with 110 power and 70% accuracy, is the final move that Raikou learns through leveling up.
17. Glaceon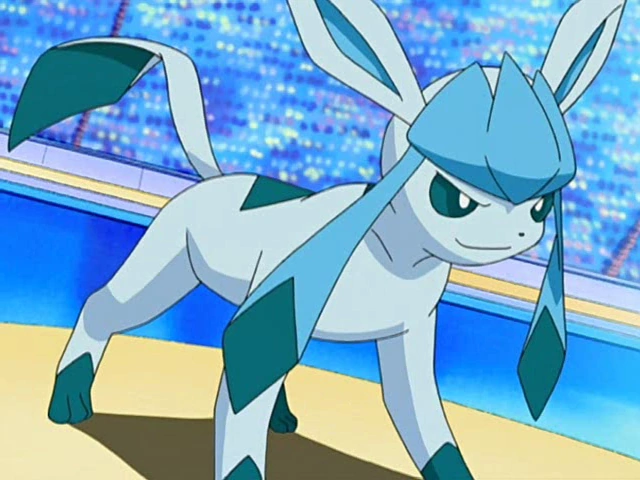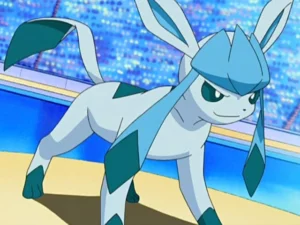 Glaceon was introduced to the Pokémon universe alongside Leafeon. They also possess many feline characteristics and resemble huge, sleek cats. Their appearance is similar to Espeon, with lighter coloring than Vaporeon.
As an Ice-type Pokémon, you can obtain Glaceon by training your Eevee near an Ice Rock or by giving it an Ice Stone. As with Leafeon, this relies on the Generation of the game being played.
In addition to numerous Ice-type moves, Glaceon possesses one Psychic and one Dark-type move.