You've probably realized how vital it is to back up your data on the cloud, but if you're a beginner, it can be tough to figure out where to start. With abundant strategies, techniques, and practices available, it can be confusing to determine which will be most beneficial for your business.
In this article, you'll learn the primary strategies for backing up your data on the cloud, emphasizing finding methods that best fit your needs.
Backing Up Your Data: An Overview   
Data loss and destruction can happen to anyone in any corner of the world, which is why it's so important to make sure your database backup is on a secure cloud platform. Backing up your data on the cloud securely ensures that you can retrieve and restore your files quickly in any emergency or disaster.
Whether you want to protect photos and documents or a small business looking to store customers' information, these cloud backup strategies will help you achieve that with peace of mind.
Strategies To Secure Your Data On The Cloud   
If you're using the cloud to store important data, your top priority should be back up and security. Luckily, there are many strategies you can use to back up your data and make sure it is safe from hackers and other malicious characters and software.
By following these steps, you can enjoy the full benefits of cloud storage without putting any of your data at risk.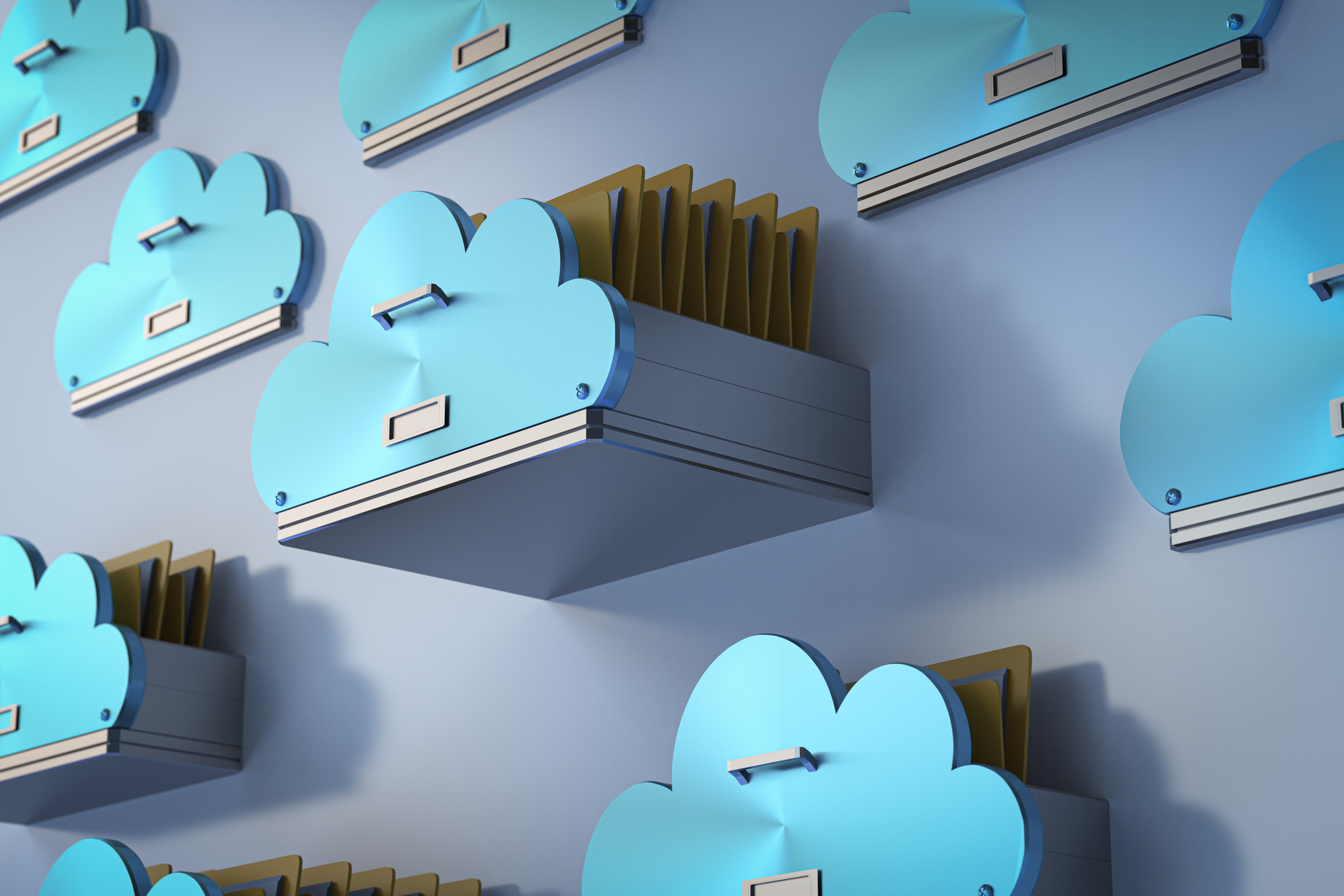 Data encryption is an important security measure that should be taken when backing up data on the cloud.
Encryption offers several advantages, including:
Data is secure against unauthorized access – Even if a hacker manages to gain access to your cloud storage, they won't be able to decipher the encrypted data. They will therefore be unable to use it. Encrypting data ensures that only authorized users can access it, thus protecting confidential information from unauthorized access.
Data remains secure even if stolen – with encrypted data, stolen files are primarily worthless because the thief won't be able to decipher them without the encryption key.
Data is secure in transit – encrypting data before it leaves your computer means you can be sure that no one else will have access to it as it travels between computers and across networks.
You'll need encryption programs or tools like Rubrik to encrypt data on the cloud. Several paid and free encryption tools are available for you, so take your time to find the best option. These tools allow you to quickly and easily encrypt your data prior to uploading it to the cloud.
With cloud replication, you can ensure that your data is stored across multiple cloud-based servers. It allows for greater accessibility and availability when storing or backing up data on the cloud. Cloud replication also helps protect against threats like ransomware and other malicious attacks.
Here are some excellent practices for safely using cloud replication:
Ensure you know where your data is housed and who can access it.
Choose a reliable cloud provider with robust security measures that protect your data from unauthorized access.
Ensure that different versions of your files are stored in multiple places as backups.
Monitor who can access your files and their replicated copies and ensure only authorized personnel can view them.
Monitor all changes made to the duplicated files and be aware of any associated suspicious activities.
Regularly check the integrity of your backup system and verify that all replicated copies are secure and up-to-date with the original versions of your files.
One of the best strategies for backing up your data on the cloud is to set up automated backups. Automated backups help protect your data by storing all recent changes on a secure, cloud-based server. This process eliminates the need to back up your data manually. It can be done regularly, so you don't have to worry about constantly monitoring and updating your archives.
The automated backup process begins with choosing the right provider and opting for a trusted and reliable provider that offers cloud storage. After that, you can set up your automated backup plan, which typically involves deciding when and how often to back up and specifying which file types will be included in each backup.
Finally, test your setup to see that everything has been configured correctly before using it for backups.
Automated backups ensure that all the most important or recently changed files are consistently backed up on a cloud-based server. It helps ensure that, should any files get corrupted or deleted accidentally, you can restore them from an online source without worrying about manual backups or lost data.
Cloud-to-cloud backup involves creating a data backup stored from one cloud service to another. The process involves selecting the files or folders you want to back up and specifying the target cloud service. Once the backup is initiated, the data is transferred from the source cloud service to the destination cloud service. The transfer can occur manually or automatically, depending on the backup software.
Incremental backup is a strategy involving backing up only the modifications made to the data instead of the entire dataset each time. This approach reduces the amount of time and storage capacity required for backups. Instead of copying the whole file every time a backup is made, the backup software only copies the parts of the file that have changed since the previous backup. It means that only a small amount of data needs to be transferred during each backup, which reduces the backup time and saves bandwidth.
Conclusion   
With the rising popularity of cloud-based technology, protecting your data and backing it up securely and reliably is essential. From utilizing multiple cloud services to creating a backup plan and a disaster recovery process, you can take various steps to ensure your data is safe and secure.
By implementing the right strategy and taking the proper precautions, you can rest assured that your data is safe and backed up for the best possible recovery solutions.