When you establish a new account on Reddit, a unique default username is issued. While it is possible to alter your username on Instagram or Twitter at any time, Reddit does not.
You will only get one chance to change your username as a new user. Once a new one is created, it cannot be modified with the existing account.
However, do you wish to build a fresh contemporary Reddit username? If so, you've come to the correct place. Continue reading to learn how to modify your Reddit username.
Why Can't I Change My Reddit Username
It is a global social website for discovering new content, with 52 million daily active users. It could be images, writing, or videos about music, art, science, movies, literature, or other genres.
Furthermore, it automatically assigns you a default username as a new user, which you may wish to change. However, is it possible that Reddit change username? To that end, the answer is both yes and no.
If you logged into the account using your Apple ID or Google account and have not yet updated or completed the username, there is a chance.
However, it cannot be changed or corrected after it is finalized. It is primarily to prevent cybercrime such as impersonation or fraud. The only technique to fix this issue is deactivating the account, creating a new one, and providing a new username. In that event, the previous username will become inactive and will not be recoverable.
How to Change Username on Reddit app
Are you a new Reddit user? Then here's how to update your Reddit username on Android and iOS. However, keep in mind that after a username is allocated to you following a new account, you have 30 days to modify it.
How to Change Reddit username Android
Let's follow the easy steps below if you are an Android user for Reddit:
1. Firstly, open the Reddit app on Android.
2. Now, log in to the account or register with a new one.
3. At the upper left corner, click on your avatar.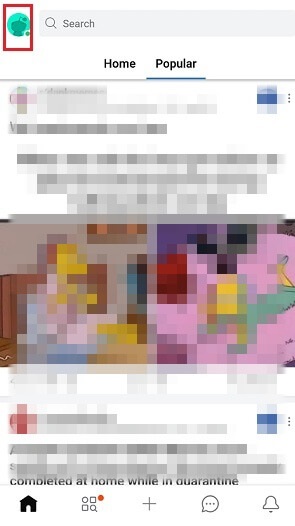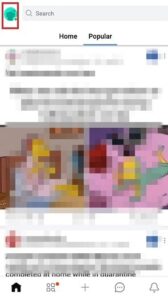 4. Click on My Profile.

5. Before continuing, it will ask for confirmation whether you need to keep the randomly assigned username or change it.
6. Click on Change Username.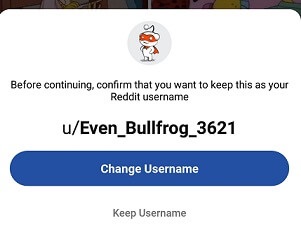 7. Next, type the username carefully because you can not make any corrections again.
8. Click Next on the top right corner.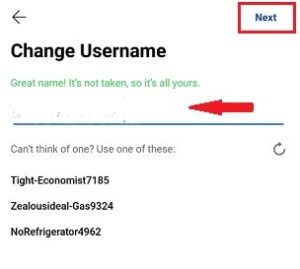 9. A confirmation will appear if you need to use the username forever.
10. Click Save Username.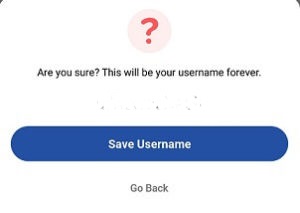 Change Reddit username on iPhone
As an iPhone user, the process is quite simple.
Open Reddit on iPhone. Log in to the existing account or register with a new one.
Choose your avatar from the upper left of the screen and click on My Profile.
You will be asked to keep the username or change it to a new one.
Click Change Username.
Type the username carefully as you want.
Click Next in the top right corner.
Reddit will ask for confirmation whether you want to use this username forever.
Tap Save Username.
If there is no opportunity to alter your username, you either elected to keep the previous one mistakenly, or it has passed the 30-day mark. If such is the case, proceed to the following phase to meet your demand.
Change Reddit username by creating a new Reddit account
What if the name you chose has lost its significance? Individuals frequently select a username based on the latest trend, which becomes outdated and less appealing over time.
As previously stated, changing your username on Reddit is a one-time process. Fortunately, creating a new account is a workaround for this issue. You can either deactivate your current account and create a new one or keep both.
Keep in mind that your old account will be erased following deactivation, and you will lose access to it. Though the post shared from that account will remain visible on Reddit, the username will be replaced with the *deleted* tag.
Here is how to change username by creating a new account.
1. Navigate to Reddit on a browser on the PC or Mac.
2. If you are still signed in to the current account, sign out by tapping the arrow icon in the upper right corner.
3. Tap Log Out from the drop-down menu.


4. Next, tap Sign Up from the top right corner.


5. Provide your email address and tap Continue.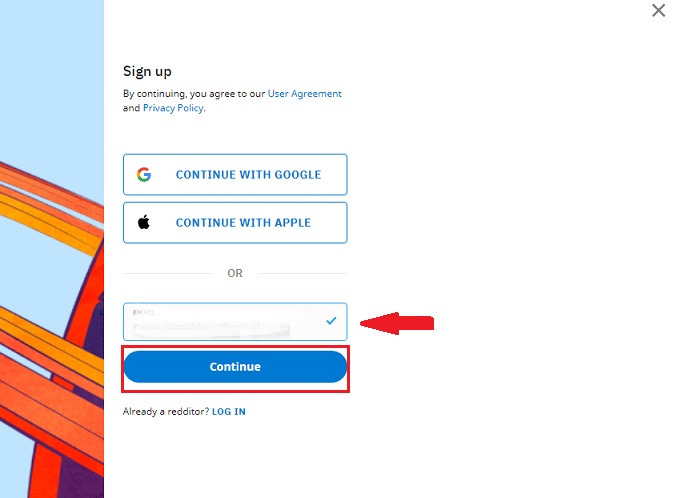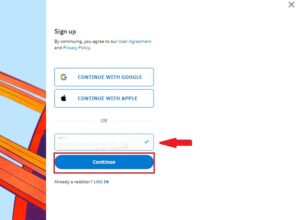 6. Enter a new username, provide a password and choose Sign Up to finalize it.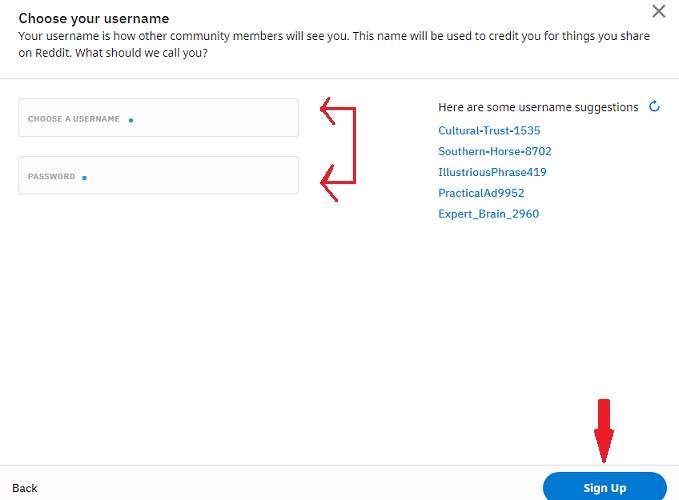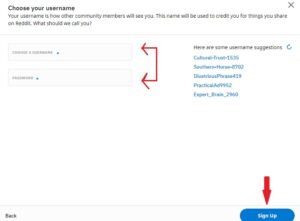 If you use the same email address, Reddit will not verify it further. Now, you can start fresh with a new account and a new username on Reddit.
How Do You Choose A Good Username On Reddit
Reddit username vs display name: It's pretty usual for people to believe that their existing username is unsuitable at some point. Some become tired of their older one, while others wish to change it due to a funny username they created as a child.
Another error people make is believing that change Reddit display name automatically changes the username. However, both are distinct, and this solution is entirely ineffective. You may change your display name as frequently as you choose, but it will not replace or conceal your username. Others can still view it on your profile and in your posts.
As a result, exercise caution when selecting a new Reddit username for the new account. Not to mention, you may create many Reddit accounts using the same email address. However, you must take care not to make a mistake and choose a suitable Reddit username that you may use in perpetuity.
Let's give you some tips to select a suitable username:
If the account is related to a brand or company, choose a username that matches the name, value, or motto.
Think of your hobby or interest and create a username based on it, like gardening, music, art, etc.
Take reference from pop culture or quotes from your best-loved movie.
Something food-related if you are a food lover.
Get assistance from the Reddit username generator to find fantastic Reddit names.
Summary
Dear Visitors, it's all about change Reddit username in app. Well briefly, you must exercise caution when creating and confirming your Reddit account. Once you've completed it, there is no way to change it again.
ALSO SEE: Videovor – YouTube MP4 videos downloader
However, if you're OK with deleting the prior account and creating a new one, you may do so. Although, if you are not yet ready to give up the account or risk losing all karma points associated with it, use a username that is comfortable for you.