With Online Learning Platforms becoming more popular, deciding which one to use might not be difficult.
While many offer a variety of features and benefits, not all are equal. Access to popular Online Learning Platforms is essential to your success as a student.
However, the chosen platform can make a significant impact even for teachers who wish to develop relevant and engaging online courses.
Whether they are interested in creating an online course to supplement their income or an online micro-learning platform that focuses on staff training, they must be aware of the options available.
In this guide, I will examine the best online learning platforms based on their features, affordability, certification, subject matter, student interaction, and other factors.
Whether you intend to enroll in a Master's program or are an employee tasked with upgrading your skills, these online course platforms will allow you to achieve your objectives.
Let's get right into it.
What Are The Best Online Learning Platforms?
Here is the list of online learning platforms for high school students.
1. LinkedIn Learning
Best For Business Professionals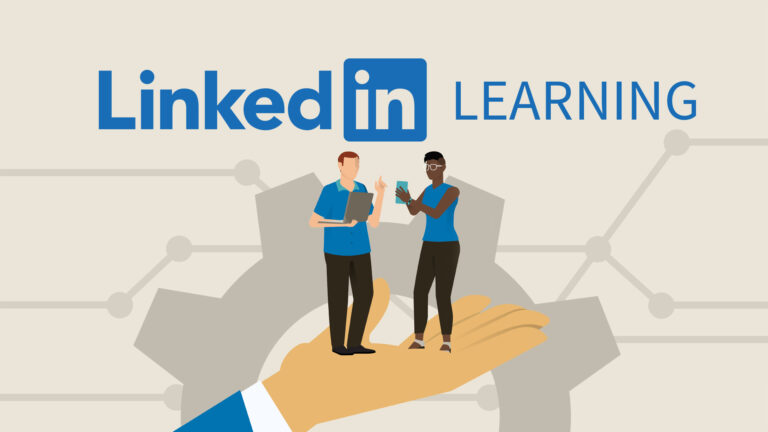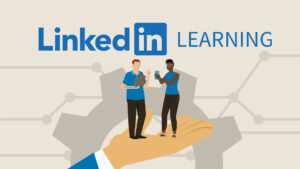 Lets talk about the best Online Learning Platforms To Jumpstart Your Career. While many use LinkedIn for its professional networking features, LinkedIn Learning is an excellent resource for people who wish to enhance and acquire new skills. Many tailored courses are available through Linkedin Learning based on your role, industry, and talents.
With the social networking platform recognizing areas in which you may need improvement, LinkedIn Learning is a great approach to obtain customized information to assist you in achieving your objectives.
You can even search for the top skills you wish to acquire and enroll in a course on that subject.
Key Features:
Relevant recommendations make it simple to locate the required courses.
The intuitive administrative tools simplify the management of your learning.
You can save your progress from resuming where you left off.
Custom and pre-built study routes facilitate the organization of your educational journey.
2. Udemy
Best For Its Range Of Available Courses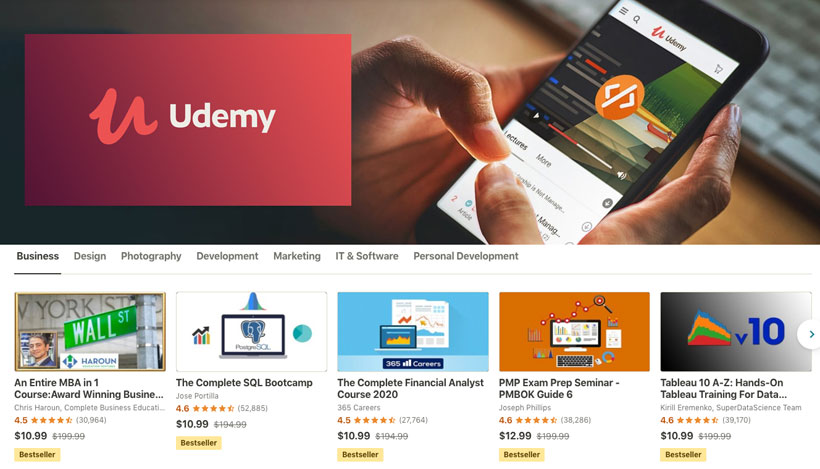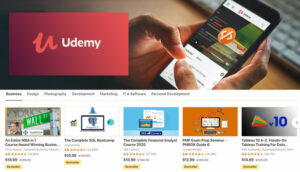 From programming & data science to design, illustration, and personal development, Udemy provides a vast array of courses. Whatever you desire to learn, Udemy has a course for it.
It is among the top-rated Online Learning Platforms in 2022. Udemy provides more than 185,000 online video courses taught by industry professionals. You may learn at your own pace and in your own time, and the Udemy platform is continually being updated with new courses.
With various instructors comes various course formats, so you can select a method of instruction that works best for you.
In addition, if you are an expert in a specific topic, you may build your course on Udemy and earn money by educating others.
Key Features:
Lifetime access to courses allows you to review the material as frequently as necessary.
Individualized instruction with adaptable timetables.
Obtain a certificate to demonstrate your accomplishment.
Ask instructors questions and receive comments to enhance your learning.
3. Mindvalley
Best For Self-Development Courses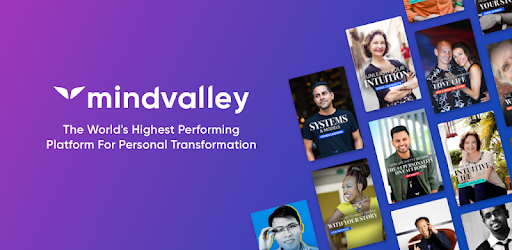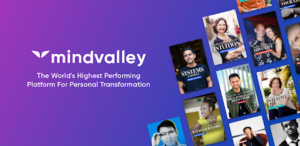 If we talk about the popular Online Learning Platforms with certification, Mindvalley is an online learning platform that provides courses on various subjects, including personal development, health and fitness, lifestyle, business and entrepreneurship, and spirituality.
Mindvalley provides programs to help you realize your full potential, emphasizing personal growth.
With complete access to all courses, Mindvalley makes it simple to locate the necessary content and begin studying.
Additionally, there are daily live classes taught by expert educators, making it simple to get started with Mindvalley regardless of where you are in your journey.
Lastly, their private social network will allow you to connect with like-minded individuals worldwide who can assist you on your path.
Key Features:
Mindvalley will help you improve your life in several ways.
First, join a community that cares about you, your objectives, and your journey.
Obtain long-lasting results with programs designed to help you realize your greatest potential.
Finally, their events will link you with like-minded individuals and leading educators.
Best For Creative Courses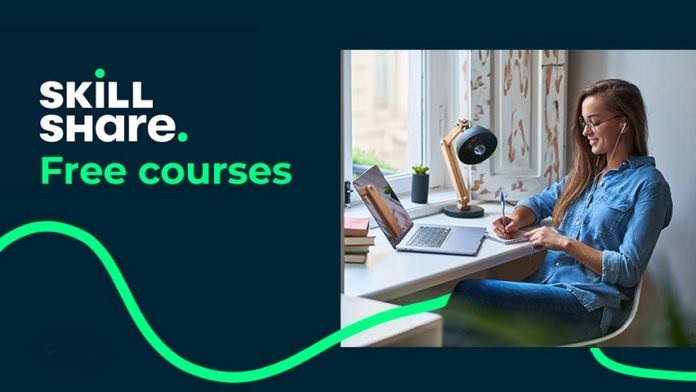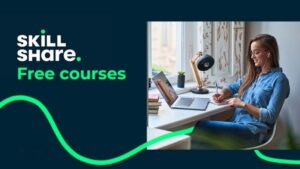 Next in our list of the best free online learning platforms is Skillshare. The online learning platform Skillshare emphasizes creativity and design. Therefore, Skillshare is an excellent alternative if you want to learn how to be more creative or enhance your design skills.
Furthermore, with a mobile app, online courses, and offline events, Skillshare facilitates learning new talents and networking with other creatives regardless of location.
With courses that include assigned projects and a community of like-minded creatives to interact with, Skillshare is a fantastic platform for anyone who wishes to better their creative abilities in various fields.
Key Features:
Obtain a membership that helps you live a more creative life.
 Online learning designed for real life offers you the flexibility and support you need to achieve your goals.
Learn from anywhere with a mobile app that enhances the accessibility of all of your courses.
5. EdX
Best For Institutional Education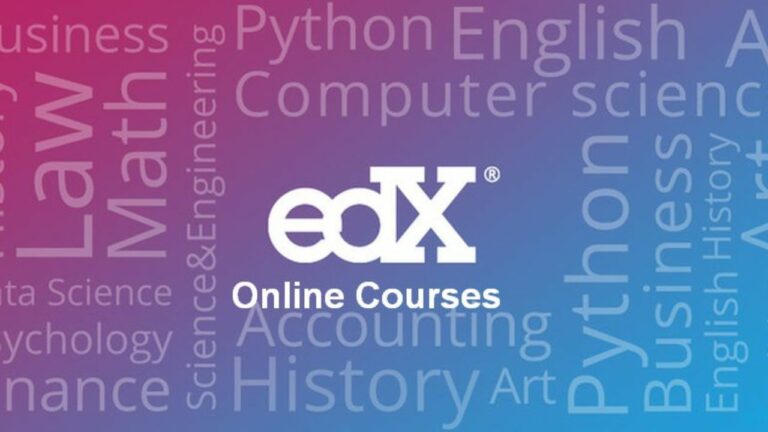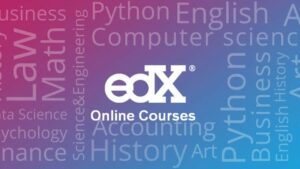 EdX is one of the premier Online Learning Platforms for educational institutions worldwide, delivering high-quality courses in various disciplines.
This platform's greatest benefit is the ability to discover great courses that can bring you closer to your career goals from the comfort of your own home. EdX's primary objective is facilitating transformation as part of the learning process.
Moreover, based on cutting-edge cognitive science research, EdX is meant to facilitate more effective learning and goal attainment.
Key Features:
Take courses of the highest caliber taught by the best professors.
Individualized instruction with adaptable timetables.
Obtain a certificate to demonstrate your accomplishment.
You may find courses in computer science, business & management, engineering, and a great deal more on EdX.
6. MasterClass
Best For Expert Education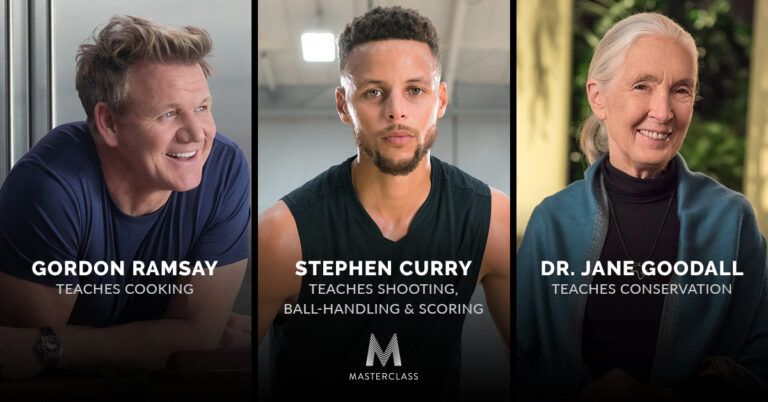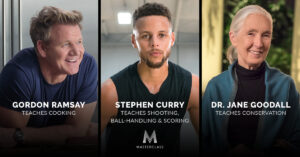 Next in our list of the famous Online Learning Platforms is MasterClass. It offers courses taught by specialists who have made major contributions to their respective fields.
Gain access to video lessons and behind-the-scenes footage from some of the world's finest athletes, chefs, writers, and business leaders.
The masterClass is ideal for students who wish to acquire new skills or hone their existing ones, as its courses span many subjects. MasterClass adds new courses every month, allowing you to select the ideal course for you.
It is one of the best and popular Learning websites. MasterClass has something for everyone, from arts and entertainment to business, music, and food.
Key Features:
On average, MasterClass classes last between two and five hours, so you can quickly complete a course.
Individual classes are typically between two and five minutes long, making each piece of knowledge easily consumable.
Courses are accompanied by a workbook that contains all the necessary course materials.
Through the use of interactive assignments, you can assess your newly acquired skills.
Participate in a network of support and gain access to unique events.
7. DataCamp
Best For Data Science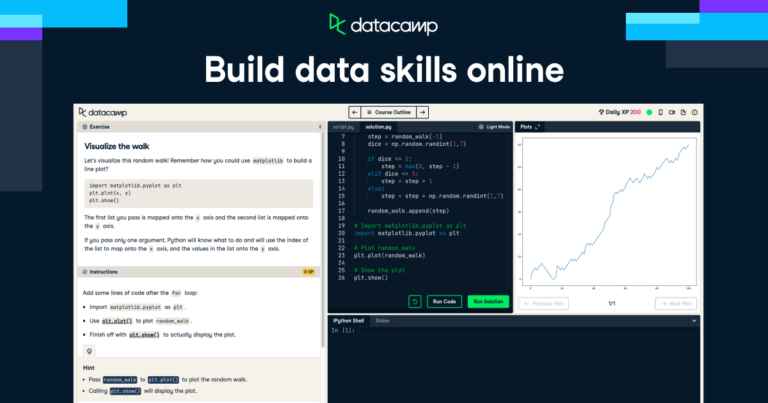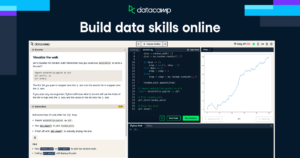 Are you still seeking the top online learning platforms free for students? DataCamp is the best online learning platform that offers courses on data science, programming, and analytics.
It offers several courses on Python, R, and SQL, among others, to assist users in acquiring the skills necessary to obtain employment in the technology sector. Besides, DataCamp also offers certification programs that help prospective applicants stand out.
DataCamp is an excellent resource for people who wish to remain current with the most recent developments in the technology industry due to its frequently updated information.
With courses from non-coding fundamentals to data science, this online learning platform is ideal for people who want to learn everything they need about data.
ALSO SEE: Best Payroll Software
Thanks to the availability of various expertly-designed learning routes, you can learn at your own pace and to your needs.
Key Features:
Develop your data skills online using the most advanced tools and technology.
Enhance your knowledge at scale with DataCamp's enterprise solutions.
Experiential learning includes interactive tasks and brief videos.
Use the code you are learning to practice and apply your skills straight in your browser.
What Are Online Learning Platforms?
An online learning platform is a website or software app that helps users learn new skills or knowledge. These resources may provide courses, articles, videos, and other material types.
Moreover, best online course platforms allow users to learn at their own pace and within their schedules. Moreover, since you do not need to commute to a physical location, these platforms also provide a handy and adaptable way to acquire new abilities.
Learning Management System Vs. Online Education Course Platform
Understanding the distinction between an online education platform and a learning management system (LMS) is essential when deciding on the most appropriate solution for your needs.
The primary distinction between an LMS and an online course platform is that the former is generally intended for managing courses.
In contrast, an online course platform is built to produce and distribute lessons without concern regarding the backend.
The use cases of a learning management system (LMS) and an online course platform may overlap. However, the former is typically designed for more formal and structured learning, while the latter is intended for more unstructured and flexible knowledge.
An LMS has a longer learning curve than an online course platform since administering courses involves more than simply providing lessons.
In addition, the time to market is typically longer with an LMS due to the learning curve and the time required to populate the system with your course content.
Pricing is another significant distinction, with an LMS typically being more expensive because it requires more upkeep to maintain proper operation.
The monthly membership fee for an online course platform is typically less than that of a learning management system (LMS) because there is no need to account for the same level of overhead when managing courses.
Final Words
Dear Readers, nowadays, online learning platforms are a dime a dozen. However, those that reflect the needs of current and future students and offer characteristics that facilitate learning are the ones that will last for decades.
A learning platform that can provide flexible and cheap education will always be in demand, given the worldwide market.