Internet service providers worldwide frequently boast about their ultra-fast internet speeds in their ads and public relations programs directed at consumers. However, whether your internet provider uses cutting-edge fiber optics or standard WiFi, you can be certain that they will make exaggerated claims about consistency, upload, and download speeds. When signing up for a new internet contract, the first thing you should do is perform an online internet speed test. This article presents an unbiased evaluation of the ten greatest speed test apps for smartphones and desktop computers.
10 Best Internet Speed Test Solutions
There is no need to be concerned about how to test an internet connection's speed. Testing is easy. Simply open and run one of the best internet speed tests. It will rapidly inform you of your connection's true speed. With this information, you can determine whether you are receiving value for money. Next, perform a speed test and compare it to the advertised speed of your internet service provider. Well, Continue reading to learn about 10 of the most popular free internet speed tests.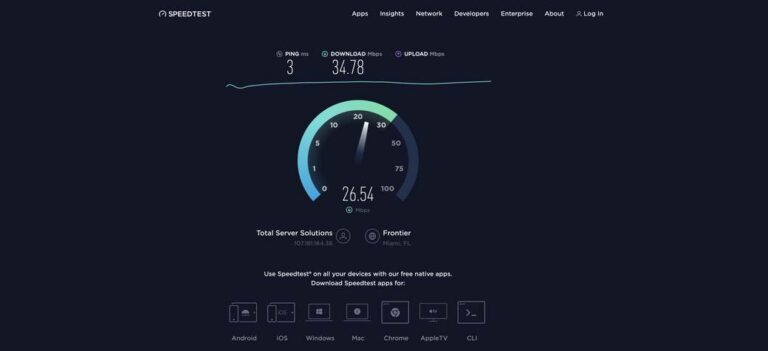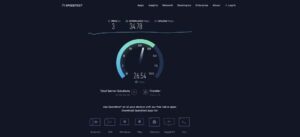 Ookla is the inventor of the free online speed test. As the market leader in internet speed testing, users can rely on Ookla to provide accurate performance and network diagnostics results. With a single click, users can access Ookla's free speed test to find the most accurate information about their real-time internet speeds. Unlike some of the other speed test companies on this list, Ookla is not an internet provider and hence has no conflict of interest in offering broadband speed tests.
What makes Ookla's Speedtest so remarkable is that it offers users to select a test server from anywhere in the world. While Ookla will automatically connect you to a regional service, you can change it by clicking the 'Change Server' link and providing a search term in the search window. They also perform a ping test in addition to upload and download speeds. This is quite useful for folks inquisitive about the ping times between themselves and others in different geographical zones.


Comcast Cable Communications' Xfinity Speed Test is a convenient tool for quickly determining your Internet connection speed. Well, It only takes a few seconds to obtain your download and upload speeds, and it will also inform you of your network's latency.
As with other comparable services, it chooses a server to ping automatically in order to determine your speeds. However, you may choose your own testing place if you choose. The service is ad-free, which is fantastic. Additionally, Xfinity provides a few straightforward methods for enhancing speeds, including router positioning, device capabilities, and operating system updates.


NetSpot is much more than a basic speed test; it is a comprehensive wireless auditor solution that analyses wireless area coverage, network security, and network feasibility, among other things. In addition, NetSpot's research of wireless radio frequency behavior can assist individuals and consumers in determining the ideal configuration for wireless networks.
NetSpot can find you in determining your WiFi coverage, identifying "dead" zones, and determining the optimal location of the equipment to determine maximum coverage. In addition, users can collect critical information about their networks and workplaces using its data collection and visualization tools in order to optimize wireless network solutions. NetSpot also excels as a network connectivity troubleshooter. Utilize NetSpot to troubleshoot connection issues and detect sources of wireless interference, all while obtaining expert help and advice.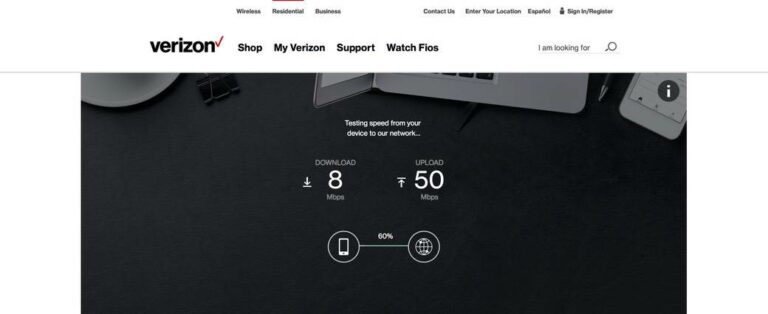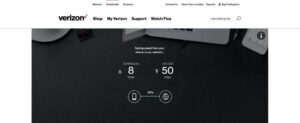 With over 147 million customers, Verizon Wireless is the largest internet service provider in the United States. With so many customers and so many internet plans to choose from, it's unsurprising that Verizon offers a free speed test. However, while providing a free speed test to customers is simply good customer service, one has to wonder whether Verizon's speed test results are truly objective.
Massive internet speed providers, such as Verizon, have a vested interest in preserving their public image as top internet speed providers. Therefore, users should also consider testing their internet speeds on one of the independent internet speed test websites. Nonetheless, Verizon's free speed test is easy to use and offers users a variety of advice and other information.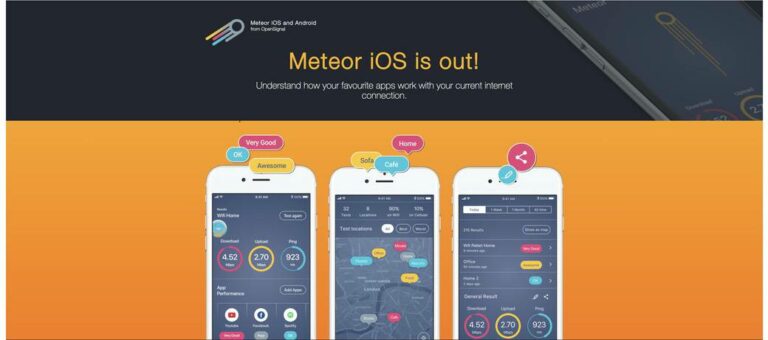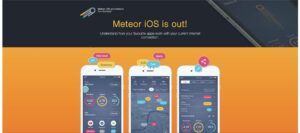 Meteor includes a list of apps (25 apps) at the bottom of your test results, along with an assessment of how well they'd function based on your previous test. In addition, it will categorize the app's performance into the following four categories: Poor, OK, Very Good, and Awesome – depending on the available network connection.
Gmail, Facebook, YouTube, Google Maps, WhatsApp, and Twitter are all included in the list of compatible apps. Simply click on an app to see a breakdown of how well it will perform with your current connectivity.


Google Fiber Speed Test is the best speed test available from Google, one of the world's first providers of fiber optics. While fiber optics are recognized for their lightning-fast speeds, the majority of people access the internet via wireless connections.
While Google Fiber Speed Test was created with Google Fiber in mind, it may be used to test any internet speed. The UI is simple and uncluttered, as users have come to expect from Google. Users are directed to click the play button, which is free of cluttering advertisements.
By clicking the play button, the test will begin, and the results will appear immediately on the speedometer in the center of the screen. Additionally, Google offers a link to additional information about speed testing in general, what factors affect speeds, and how to increase internet speed.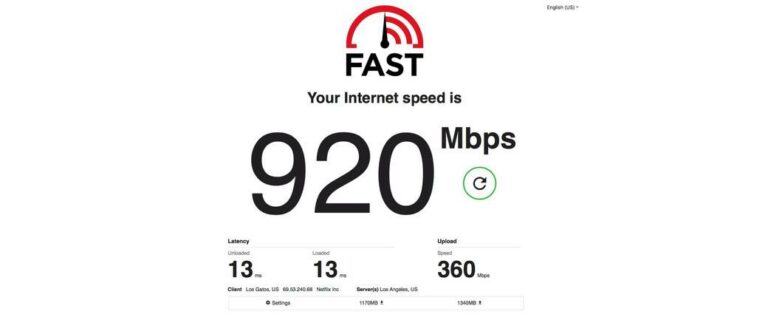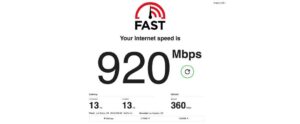 Fast.com is a simple-to-use, no-cost Internet speed testing service provided by Netflix. It determines your download speed by testing the connection between your device and the servers used by Netflix for content delivery.
Simply visit Fast.com – Netflix's official speed test website — and your internet speed will be displayed instantaneously. If it is a few Mbps less than predicted, there is no reason to be concerned. Netflix wants this to be used mostly by users who want to see if their existing connection can handle Netflix material; nonetheless, the results are very similar to what you'd get from your ISP's speed test.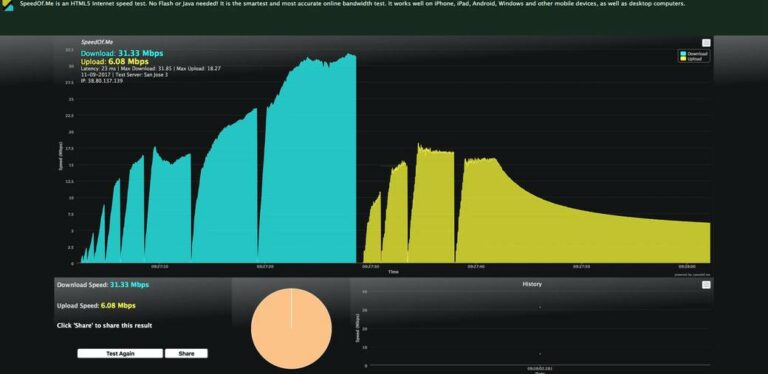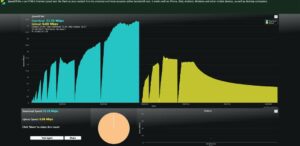 The SpeedOf.me is a broadband speed test that is compatible with the majority of operating systems and has been optimized for mobile devices. It is a great software for testing download and upload speeds, displaying the results in real-time as a colorful graph.
If you want to perform several speed tests over time, Speedof.me contains a history graph that makes it easy to compare previous results. This can be advantageous when performing speed diagnostics on prospective throttlers or during rush hour. In addition, due to the fact that providers are occasionally overloaded by high volume usage, Speedof.me can determine you in determining the time of day when your internet connection is at its most powerful.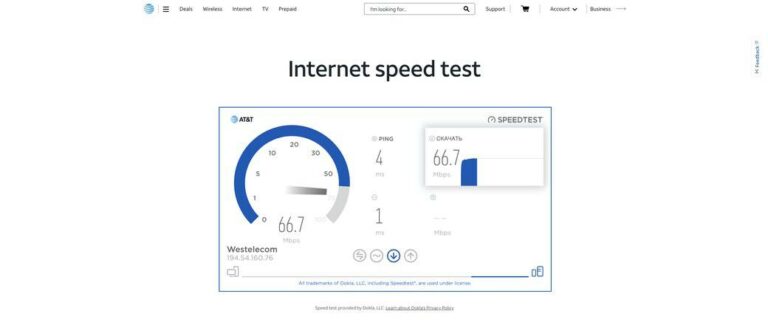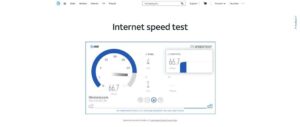 AT&T offers DSLReports to conduct an online Internet speed test. Even if it appears to be a little out of date, the service itself is reliable and produces accurate results. We enjoy that it presents test results in plain text format, which makes them easy to copy and store for future use.

SpeedSmart is a valuable Internet speed test information that displays information about your connection's download/upload speeds and ping. That ping information may be useful if you're attempting to conduct a more in-depth investigation of your connection.
SpeedSmart offers a number of complex settings that optimize your Internet connection, as well as iOS and Android apps that you can download and use to run your results. In addition, you can always keep track of your Internet connection speed values thanks to the complete history list, chart, and statistics that this tool records.