Are you looking for free tools to help you find duplicate files on your pc? If your laptop PC feels sluggish, perhaps you have a large lot of duplicate files? For individuals who enjoy backing up data such as movies, music, photographs, and documents. Perhaps you've ever suspected that the data was duplicated?
Inadvertently, you can simply store duplicated data in storage memory (HardDisk). However, it makes all available storage space and must be erased quickly.
You can delete duplicate files in a variety of methods. One method is to manually check all files one by one. However, does it take a considerable lot of time?
However, if you have a large lot of files or folders, you will have difficulties. Another way to use the best free tool is to find duplicate files on your PC. By using tools, you can more easily and quickly find duplicate files and delete them.
5+ Best Free Tools To Find Duplicate Files On PC
Free Tools To Find Duplicate Files on PC that you can use.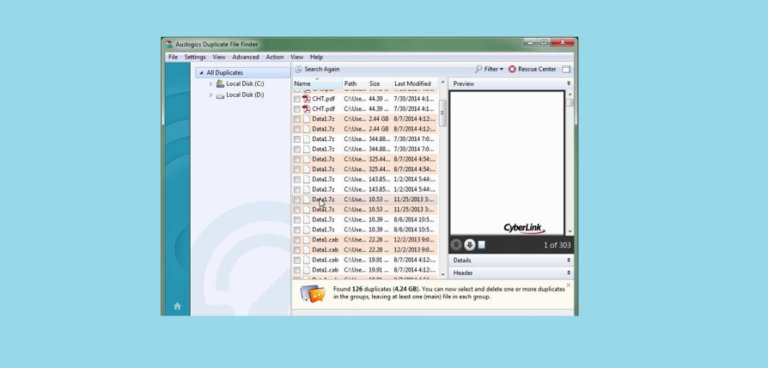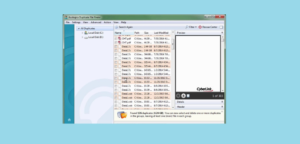 The Auslogic duplicate file finder is a find free tool that helps you to find and delete duplicate files. This tool has already earned the confidence and features an intuitive UI and simple-to-use features. Well, The file search process is very fast, so you don't waste time and immediately find duplicate files on your laptop and delete them.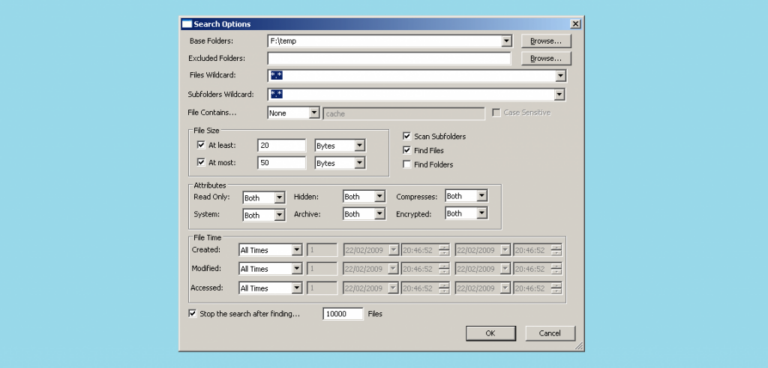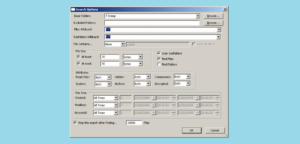 SearchMyFiles is a free tool that can be used to find duplicate files and is one of the best options. Features centered on its primary function of searching for files containing twins, as well as the number of filters available to expedite the search. Thus, you can experiment with each and choose the one that you believe is the most effective in its app, thereby simplifying the search process.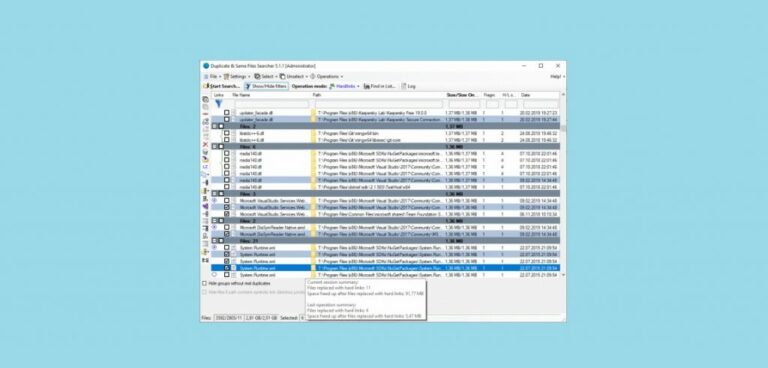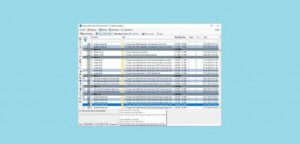 Duplicate cleaning pro is available in two flavors: trial and pro. You can use the trial version for 15 days. It is very straightforward to use, with an easy UI. Duplicate cleanup pro is extremely comprehensive in terms of features, as it enables you to find duplicate files or folders on a PC or Hard Disk.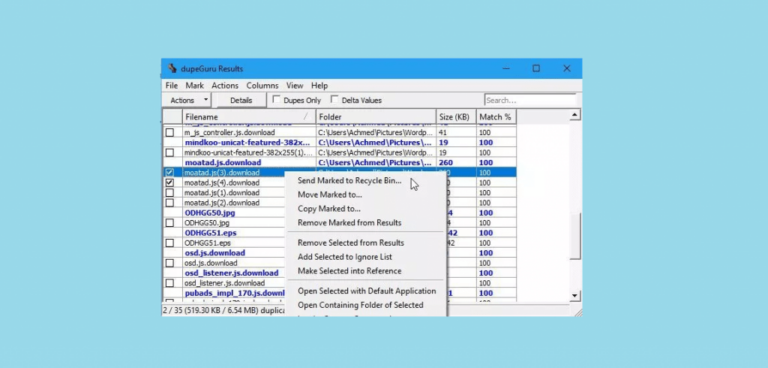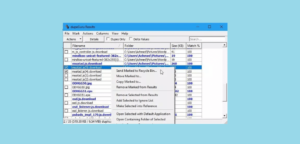 Dupe Guru is the best open source and free duplicate file finder. As with other duplicate detection tools, dupe guru can do file name or content matching. In addition, Dupe Guru makes use of a fuzzy matching method that can match file names even when the files are not identical.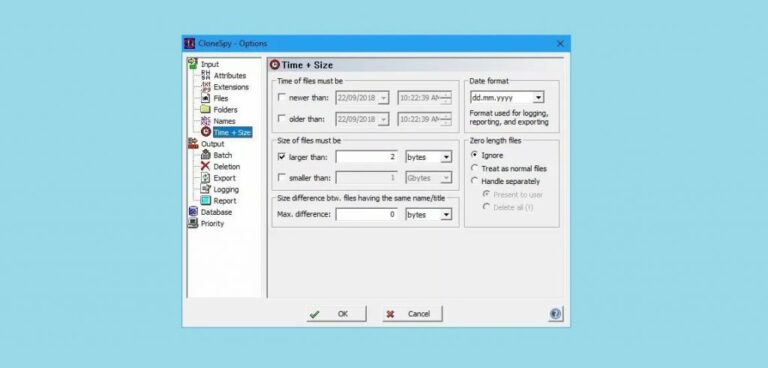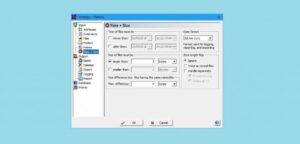 CloneSpy is extremely beneficial if you frequently download large files from the internet and are unsure whether the files are duplicated. CloneSpy's features include the ability to delete identical files, relocate identical files to a certain location, and display a list of identical files without removing them, among others.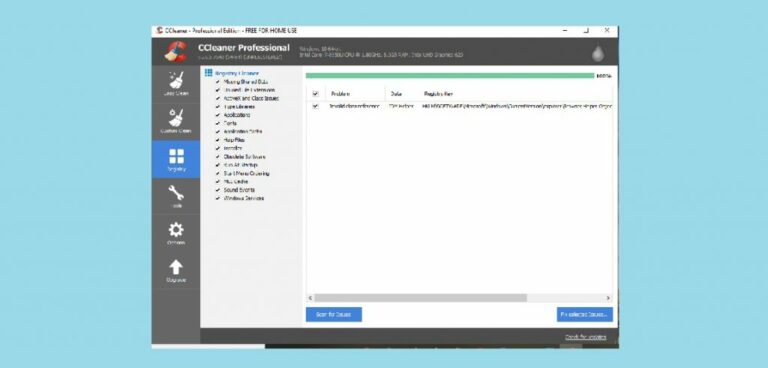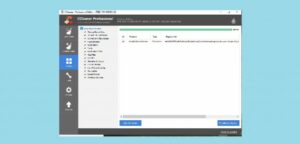 Not only is CCleaner used as a garbage collector or file manager on a laptop, but it also has a feature to find large files in windows. Additionally, you can use this tool to delete files and huge apps.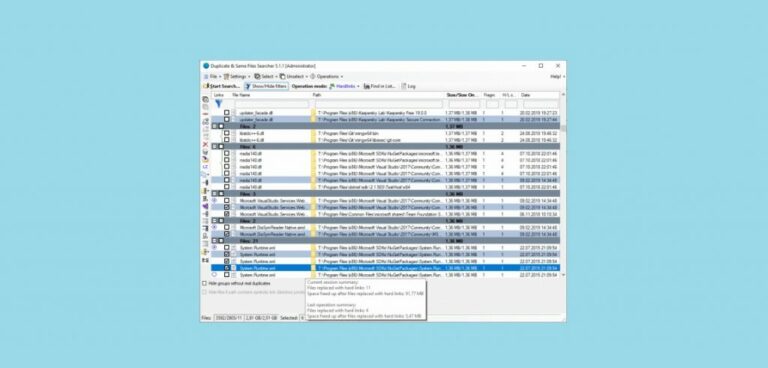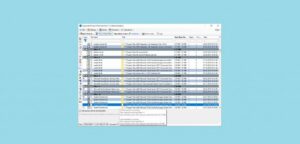 Duplicate & Same File Searcher is the best free and portable tool for discovering duplicate files on your computer. This tool is simple to use due to its straightforward UI, which enables you to locate any twin, duplicate file, video, image, or document. In addition, you are permitted to delete huge files discovered on Windows 10 or your laptop.
Please consider using one of the best free tools to find duplicate files on a PC. Certain tools offer a commercial version, while others are completely free. Have a pleasant day!