Below are the top-rated and the best Instagram Alternatives which you might be interested in.
Instagram is a popular video and photo-sharing website that is used by people all over the world who have photographic habits. Users can share images, make reels, document life events, and create short videos about practically anything on this platform.
Although Instagram is an excellent photo-sharing site, many groups of users are looking for Instagram Alternatives for a variety of reasons. According to several users, Instagram no longer meets their wants and preferences.
While other users noted that it has become more difficult for them to develop their audience base, which was previously easy, as a result of Facebook's algorithm modifications.
While the remaining users are looking for apps like Instagram to experiment with accessible possibilities. If you have any additional justifications, please leave them in the comments section.
12 Best Alternatives Apps Similar to Instagram to Use
Whichever user category you belong to, we've chosen some of the top Instagram Alternatives that are worth trying regardless of your motivation.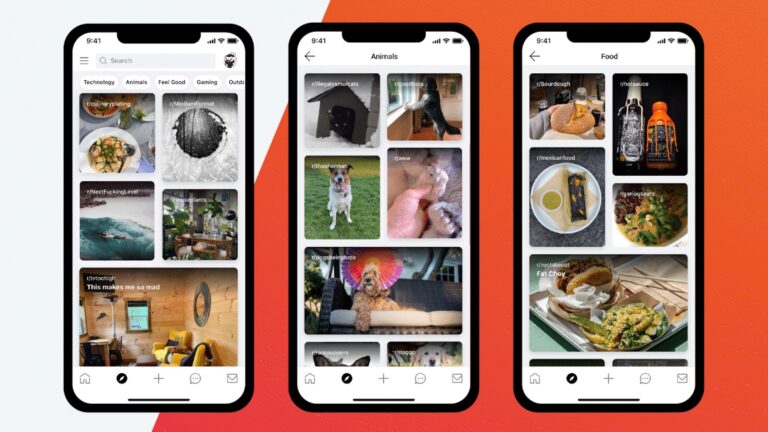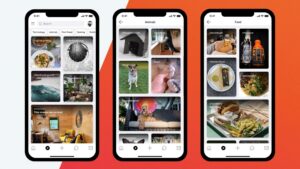 Reddit is among the best Instagram Alternatives. It is collection of an infinite number of micro-communities that coalesce around niche threads on almost any subject imaginable. It has a newsfeed brimming with images, video text, and links that users can upvote or downvote regardless of whether they agree with them.
While it may sound comparable to Instagram, Reddit does not rank its content only based on an incompetent algorithm. It allows you to sort content using a variety of interesting, if not unique, parameters.
It may appear overwhelming at first, but if you can identify and join your tribe, it can be a fantastic alternative to Instagram.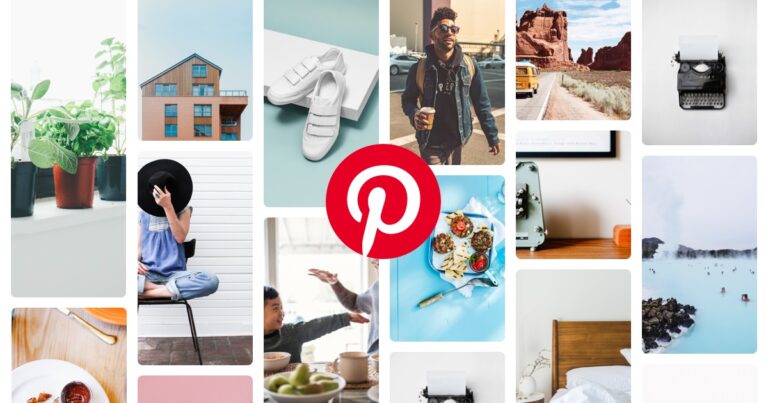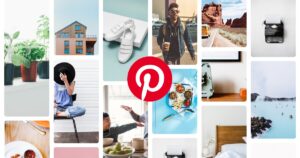 If you looking for the best Instagram Alternatives then Pinterest is a perfect choice. While Pinterest is unlikely to become the next Instagram, it is a platform with significant promise. If you're used to scrolling through Instagram in search of new creative ideas, Pinterest promises significantly more.
If you're looking for anime fan art or wedding designs, Pinterest is your one-stop shop. With your free account, you may share, discover, and save information in the form of photos, GIFs, videos, and more.
A visual feast of concepts, interests, and specializations, it inspires its user base, sparking their growth. Pinterest posts, dubbed 'pins,' are just as engaging and entertaining as Instagram ones.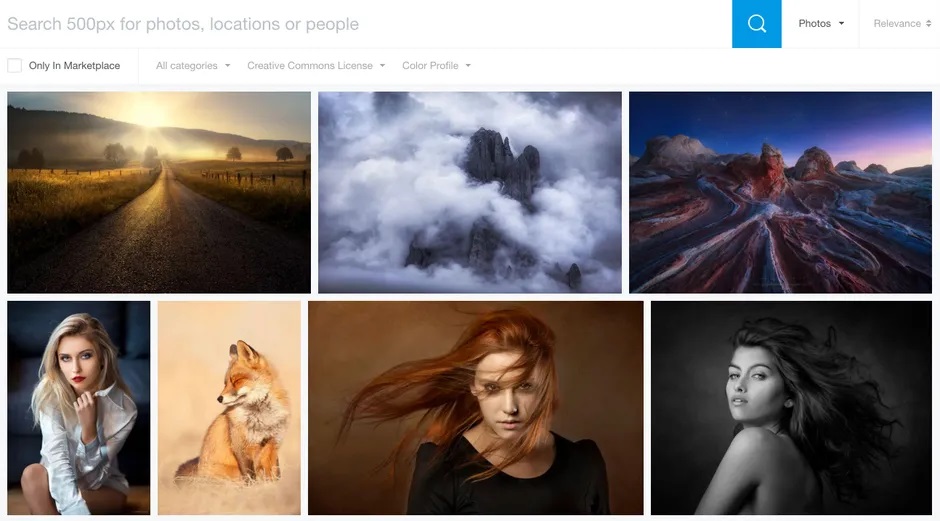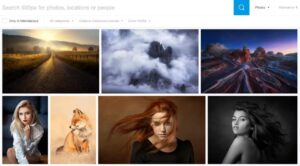 If we're talking about Instagram Alternatives, 500px is an excellent Instagram competitor because it combines an attractive full-screen PC experience with a snappy mobile app. If you're willing to invest in an engaged community, this best Instagram alternative is for you.
While it lacks traditional social media features such as Stories and Reels, it does include an explore tab, the ability to create Quests (similar to Instagram Guides), and the ability to experience the social media ambiance on a larger screen.
Notably, 500px's free plan limits users to 20 posts per week. To circumvent this constraint, you can pay $25 per year to upload and distribute as much as you want.
In conclusion, 500px does not necessarily cater to the entire audience, but rather provides a suitable niche for users to expand and develop as creators.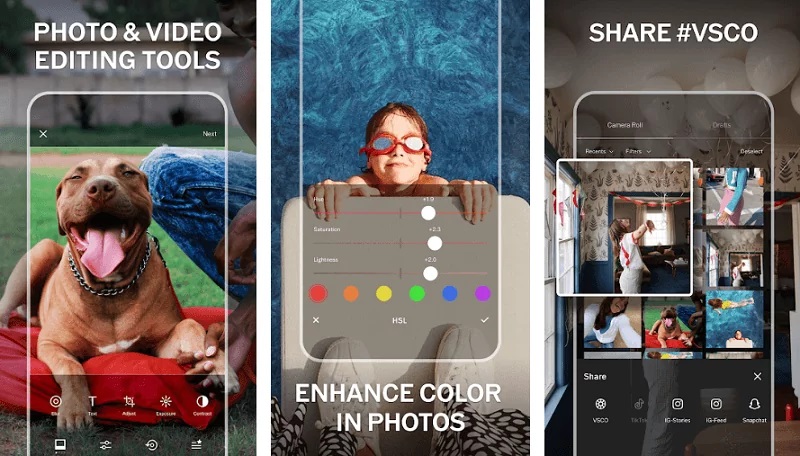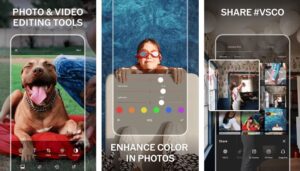 VSCO is a popular alternative to Instagram since it is simple to register, allows for avatar creation, and allows for the sharing of photos and videos.
While many are familiar with VSCO as a photo editor, few are aware of the creative community it hosts. Within the group, you may share your ideas, connect with other artists, participate in a weekly challenge, and learn about a variety of organic topics.
The Discover section is deceptively modest, consisting of filtered preferences, location markers, and tag parameters. With powerful photo processing capabilities, it enables you to customize your content using both free and paid filters, contrasts, lighting, and colors, as well as other photographic creative tools.
The site is now popular among young school students, as it allows you to share images within your community or store them on your device without uploading them to your feed.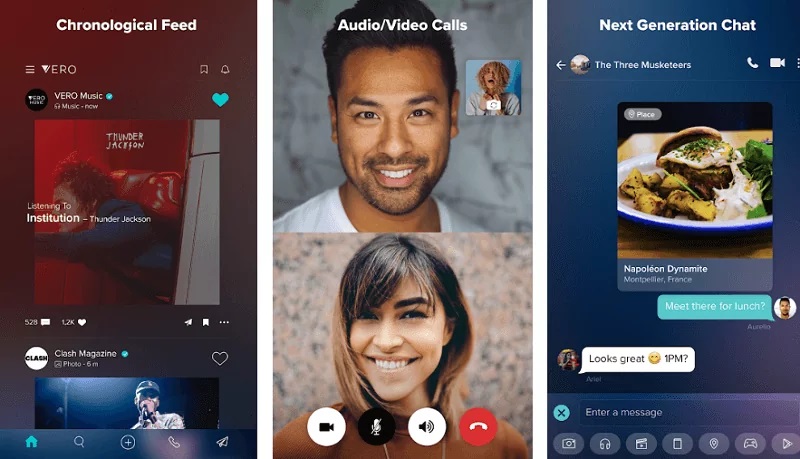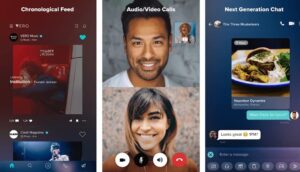 Vero is among the best Instagram Alternatives. It is a new type of social network in the same vein as Instagram, but without privacy, advertising, or algorithmic concerns.
Vero's UI is ad-free, and the feed is chronologically organized. In contrast to Instagram, Vero allows users to share not only photos and videos, but also music, books, TV shows, links, and destinations. Users construct profiles depending on their interests in media.
Vero enables you to modify the visibility and privacy settings for individual posts rather than turning the entire account private.
It possesses unmatched exploration and research capabilities that Instagram can never match. It can be used efficiently as a supplement to provide more informational insights.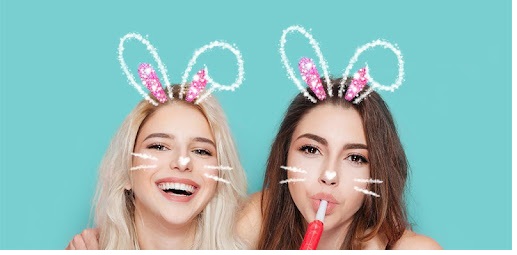 If we're talking about Instagram Alternatives, Snapchat rightfully deserves to be in the top three. Snapchat, which is frequently referred to as an on-the-go Instagram, is primarily focused on photography content.
Snapchat's primary means of communication is through 'snaps,' which are either photos or 15-second short videos. Daily, its user base exchanges a massive four billion photos. It's worth noting that Snapchat was the first to coin the awe-inspiring and groundbreaking concept of Stories.
Nonetheless, Instagram Stories, which launched after Snapchat Stories, has grown in popularity and are significantly more popular than its competitors.
Snapchat's unique feature of snaps being self-destructive is another incredible feature that positions it as a viable rival to Instagram.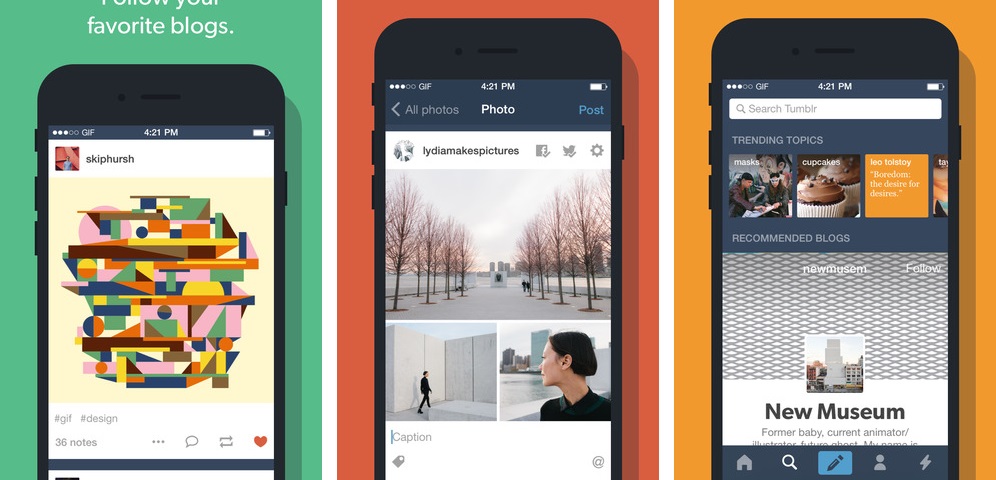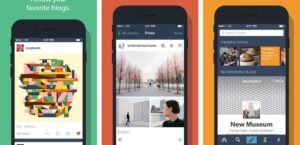 If you looking for the best Instagram Alternatives then Tumblr is a perfect choice. Tumblr has evolved significantly: you can now publish photos, GIFs, and videos, as well as navigate through a timeline of individuals who share your interests.
It enables you to explore using hashtags and enables you to build communities and communicate anonymously throughout. However, it lacks the narrative element. Unlike Instagram, Tumblr allows users to upload text, audio, and, most importantly, website connections.
Similar to Instagram, the Tumblr audience is primarily composed of teenagers and millennials, making it a viable market for marketers catering to these demographics.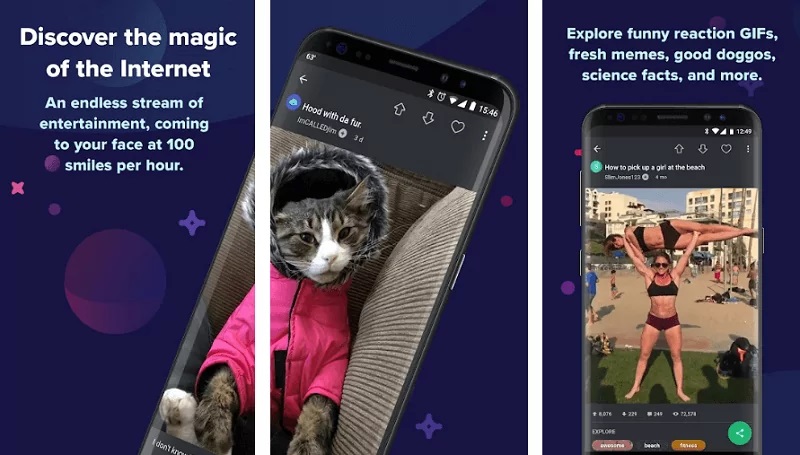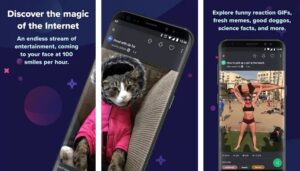 Imgur is among the popular best Instagram Alternatives with a sizable audience. It has the same fundamental functionality as other photo-sharing platforms. However, Imgur has a few key advantages: it consistently generates attention for your memes and vacation photos. Another distinctive feature of this platform is the availability of organic content.
Additionally, Imgur is interoperable with popular chatroom sites such as Reddit. The majority of GIFs on Reddit are links to images published to Imgur. Besides, Imgur allows you to make and share GIFs. Imgur is a must-try if you're seeking an Instagram alternative.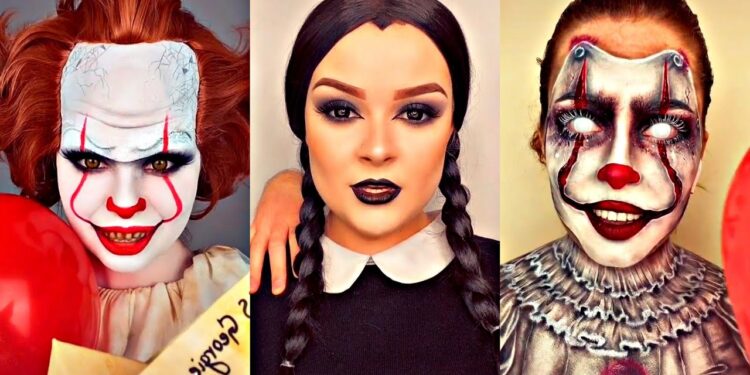 The ever-increasing popularity of TikTok is perplexing but unsurprising. Since its exponential growth in recent years, it may be already a part of your social media.
The rise of the short video obsession is visible among today's netizens. TikTok seized this opportunity and built a platform that would eventually become the ultimate arena for creating and sharing short videos with a global audience.
TikTok is one of the top-rated Instagram Alternatives, offers a variety of augmented reality filters, entertaining effects, and hashtags, as well as direct messaging, live streaming, and an algorithmic feed. If your target audience is between the ages of 16 and 24, TikTok is an excellent market for any type of business.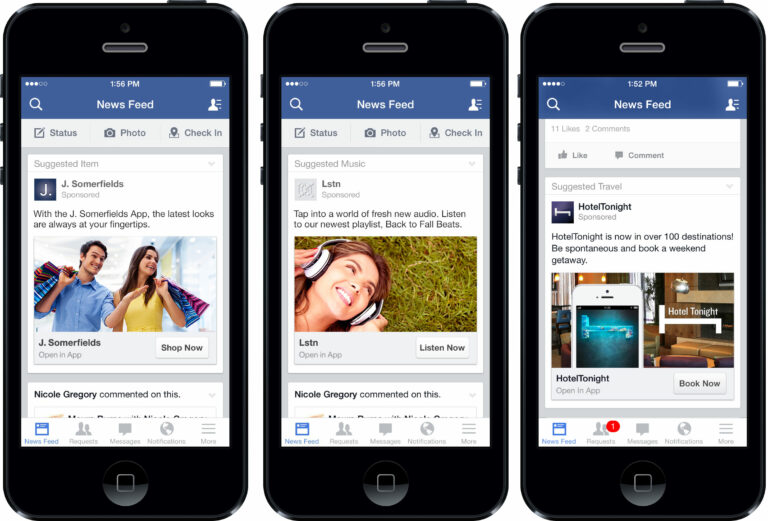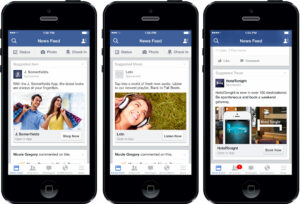 Facebook and Instagram share the most features, which is unsurprising given that Facebook owns Instagram.
It is among the popular best Instagram Alternatives, allows you to share photos and videos as posts, as well as apply filters. Additionally, it enables you to add Stories that are automatically erased after 24 hours. You can use the tales feature to integrate both video and image information. Besides, it includes a live-streaming capability.
However, this Instagram alternative app is currently on shaky ground due to serious privacy concerns. Additionally, it offers its message app. Further, you can log in to Instagram using your Facebook account, which is really useful and commonly used. Facebook is definitely among the best apps similar to Instagram.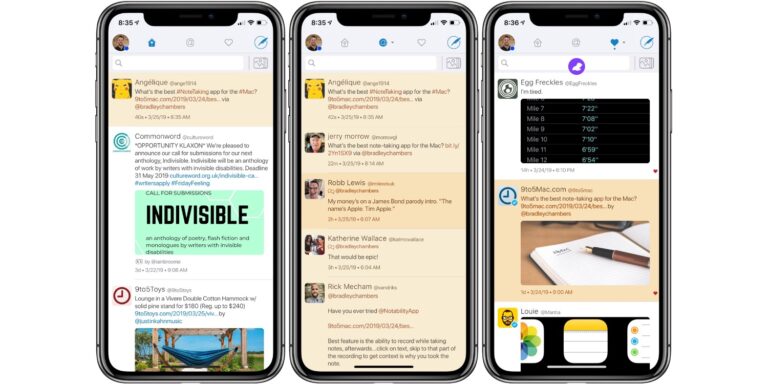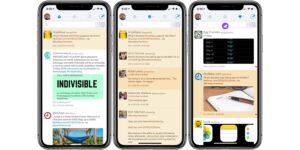 Despite its reputation for problematic threads that attempt shallow humor, it may be just what you're looking for if you want a vibrant and interesting community.
If you follow the correct accounts and avoid unsavory trending topics, Twitter can be among the viable Instagram Alternatives, especially now that it has just embraced Stories in the form of 'fleets'.
Likes, retweets, and bookmarks are all possible with tweets. Additionally, you can manually add your favorite profiles to 'lists' that you curate and follow.
ALSO SEE: Video Chat Apps
The cherry on top is that, unlike Instagram, Twitter lets you select how your timeline is sorted: chronologically or curated.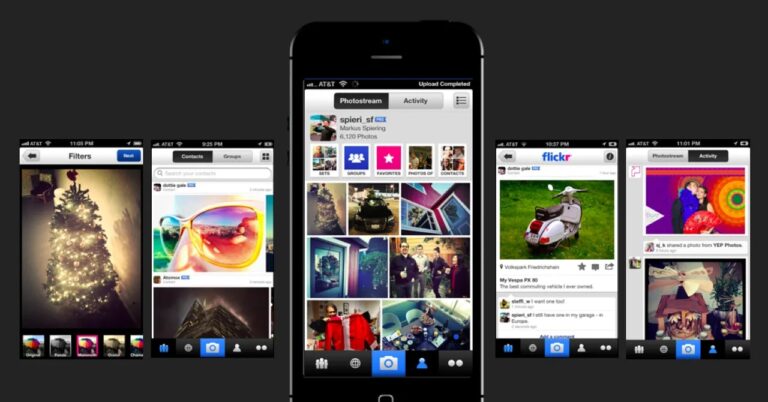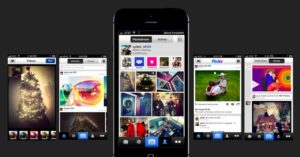 While it may sound strange, Flickr is one of the earliest Instagram rivals available, having been created six years before Instagram.
Flickr, a pioneering photo-sharing app, is particularly well-known among enthusiastic amateur content creators. Previously, it lost market share due to its inability to adapt to the mobile environment.
Not wanting to remain in the shadows any longer, it has returned with a fully functional app and cloud services for its subscribers.
Flickr is among the popular best Instagram Alternatives. It has positioned itself as a one-of-a-kind platform that combines social networking and cloud computing capabilities. Its Pro plan is affordable and packs some decent features similar to Instagram. Similar to Instagram's layout, it is the perfect tool for organizing photos and albums.
The Bottom Lines – Instagram Alternatives
While none of the above Instagram Alternatives contain all of the capabilities of Instagram, the summary of each will assist you in locating and selecting the one that is most suitable for you.
Social media is constantly changing and unpredictable, and you must be prepared for any type of viral material. If you have more suggestions related to apps to use instead of social media, let me know in the below comments section!