Latest version Vivo FRP unlock tool and Vivo Pattern lock removal tool is here. Suppose you are Vivo android phone user and now your device stucked at Google account verification screen or device is locked with pattern lock or PIN password. In that case, this Vivoadbformattool is 100% working and tested tool to unlock Vivo android mobiles.
As we all understand, we can unlock pattern lock or PIN password of any smartphone by factory reset from recovery mode. But now it's not possible for Vivo android devices. If your Vivo smartphone is locked, it will ask for the same pattern or PIN lock at the factory reset process in recovery mode. That means this time we can't Factory reset Vivo without tool.
If you can remove pattern lock or PIN lock by any trick, then the device will ask you to start the existing Gmail ID & password to remove frp lock.
In short, it's almost impossible to unlock Vivo android mobile by a factory reset. To Handel this issue, we are introducing a simple vivo ADB format tool to Factory reset any vivo smartphone. The best thing about this Vivoadbformattool is removing the FRP lock from Vivo mobile in one click. That's why it's also known as one-click Vivo password unlock tool.
The process is the same for both Vivo pattern unlock and FRP unlock. Just download the below listed new Vivo adb format tool 2021 or Vivo frp bypass tool 2020 which is 100% working and tested by our team.
It's strange, but sometimes we forgot the screen pattern lock or PIN password of our mobile. In that type of critical situation, you will be completely locked out from using your device. A factory reset can help you remove pattern lock or Pin password from the device, but it's not easy for Vivo Smartphone. Users can't hard reset Vivo devices directly from Recovery mode manually. Similarly, certain users also complained of being stuck on Google FRP lock after a factory reset.
Reasons may be different for different users, but the solution is very easy to resolve all these problems. There is no rocket science behind this trick. The latest Vivo adb format tool Free can help you bypass Vivo FRP lock, pattern lock and Pin password protection within few simple steps.
The android Smartphone industry is booming day by day. Without any doubt, android phones are most popular over the windows Smartphone. It is because android is based on an open-source program, and users can customize it in their way.
Just because of the android Smartphone popularity, there are several android mobile companies available in the market. Samsung, Motorola, Xiaomi, Micromax, Oppo and Vivo are some of them.
Surprisingly Vivo has also been a part of the Smartphone industry, the fastest-growing brand and famous for concept phones and budget [mid range] devices. You may probably know that most of all latest Android smartphones come with pre-locked bootloader and RMM state lock feature. Similarly, Vivo officials never allow a user to unlock the bootloader of the device. If anything goes wrong with the device lick FRP lock, forgot password, and another tool is required to fix these issues. So download the Vivo ADB format tool for windows computer/laptop.
This unique tool is specially designed for Vivo Smartphone. If your device is locked by pattern or forgot Google account ID and password, this tool may unlock the Vivo device.
What Is Factory reset Protection or FRP Lock?
Some of you might be confused or don't know what FRP lock is? FRP means "factory reset protection". Factory reset protection feature, also known as FRP lock. As the name suggests, this feature locks your device after factory reset / hard reset. It's a Google security feature for all Android devices that helps users protect their device after reset. So if you have enabled Google account factory reset lock on your device, Google will ask you to verify Google account information. So to remove Vivo FRP lock, we can use Vivo ADB Format Tool latest version.
Anyone can hard reset your device from recovery mode and then can use your device without any issue. Just because of this reason, Google implemented this new security feature for all android devices, and now the device will be stuck on Google account verification screen after reset. That means you have to enter the existing Google mail ID & password to remove Google account lock.
How To Bypass FRP Lock On Vivo MTK Phones?
As we already told you, frp lock is a very useful security feature to save your tool if it falls in the hands of someone with bad intentions. But at the same time, it's also possible that you want to unlock your device and forgot your existing Google credentials. In that condition, new Vivo FRP bypass software is the only solution to unlock the device.
Technically different methods are available for FRP bypass from other android devices. All the FRP unlock ways depend on Android security patch level, android version and device model number etc.
If you have vivo MTK android smartphone and want to remove FRP lock, then the MTK vivo ADB format tool is a good option. It will support you to overcome and bypass the FRP lock on your Vivo device. However remember, this tool is only and only for MTK Vivo android smartphone. It will not work on any different Qualcomm vivo devices.
With the help of this new Vivo adb format application, users can unlock pattern lock, PIN lock or fingerprint lock easily. Moreover, users can also remove frp lock on Vivo phones within few simple steps. If you try to search on the internet, the Vivo ADB frp format tool is not the only application or tool to bypass the FRP lock on your Vivo device. But in our view, the latest adb format tool Vivo 2020 is the best solution which works efficiently on the latest security patch level.
Smart Features Of MTK Vivo ADb Format Tool 2020 – 2019
Vivo adb format tool or Vivo unlock tool 2020 is 100% working and tested pc software for Vivo Smartphones.
It's completely free.
Users can install this tool is fully compatible with Microsoft windows W7, w8/8.1 & w10 pc / laptop. [ Not tested on Mac OS ]
Official ADB format tool comes without installer setup. That means no need to install it on pc. It's a portable vivo unlock tool.
Easy to understand user interface makes it a more reliable tool.
How To Install Vivo ADB FRP Format Tool On pc
Here are the complete steps to install adb format tool on windows pc.
First of all download and install "VCOM Driver" or "MTK drivers" on windows pc. Driver's installation is very important to create a bridge connection between pc and mobile.
Download ADB format tool zip file from the download section and extract it on desktop.
ADB Format Tool or ADB FRP unlock tool Vivo comes without installer setup. It's a portable tool, so launch it directly as an administrator.
Once the tool opened on your pc, you will see its very clean user interface. The tool comes with only two options "COMPORT" & "BTN2" button.
Check below section and learn how to unlock pattern lock and FRP lock from Vivo Mtk android phones.
About: How to reset Vivo lock and FRP lock
Supporting Device: Vivo Android Smartphone
Tested Device: Vivo y93
Download Vivo adb format tool
For everyone who uses Vivo Smartphone, the Vivo ADB format tool is an essential application/software that can help remove Vivo screen lock and FRP lock. As we all know, Vivo devices are not good when it comes to managing manually like flashing a full Firmware to remove password/pattern and FRP lock. In that case, the new Vivo FRP unlock tool is capable of handling these types of problems.
Download the latest Vivo adb format tool 2020 and install it on your Windows OS pc to remove FRP and password. Don't forget to install MTK drivers on pc to use Vivo FRP tool. If you are new or unaware of removing Vivo Pattern lock or FRP lock using the device, follow the below guide.
Vivo USB Drivers Download: VCOM Or MTK
Vivo FRP And Pattern Unlock Tool [ Vivo ADB Format Tool Download ]: MIRROR / DOWNLOAD
Before doing anything, we recommend taking a back up of your Vivo phone using Vivo pc suite 2021.
Vivo Factory Reset And FRP Bypass Tool – Vivo ADB Format Tool
Now we will start Vivo FRP bypass, and pattern unlocks process using Vivo ADB format tool 2020. Please read all the steps correctly, learn everything correctly, and then apply it to your device.
Download and install Vivo USB drivers on Install "VCOM drivers" or "MTK Drivers". Drivers installation is must to create bridge connection between pc and mobile.
Proper Guide For VCOM Driver Installation
Power Of the device first.
Press and hold the volume up button + Power button at these same time.
Now you will see two different options like "Recovery" & "Reboot", use volume key for navigation and select "Recovery" option using power key to boot Vivo into recovery mode.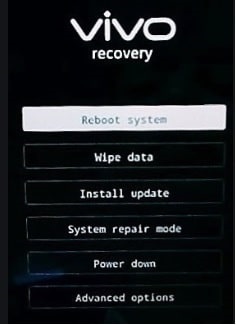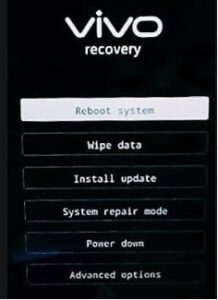 Connect the device with PC via USB cable after device power ON again.
Please Note: If the device is connected correctly with pc into ADB mode, it will show COMPort under the "Device Manager" section.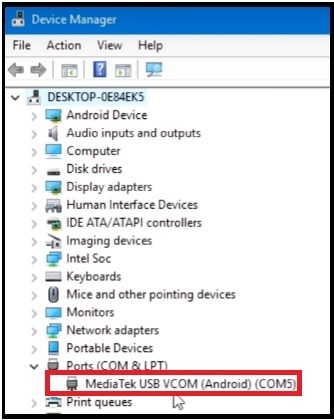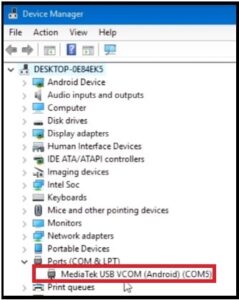 Extract and open the downloaded "new Vivo adb format tool zip file" on windows pc.
Once the tool opened, enter the same port number displayed under the device manager section, as shown below screenshot.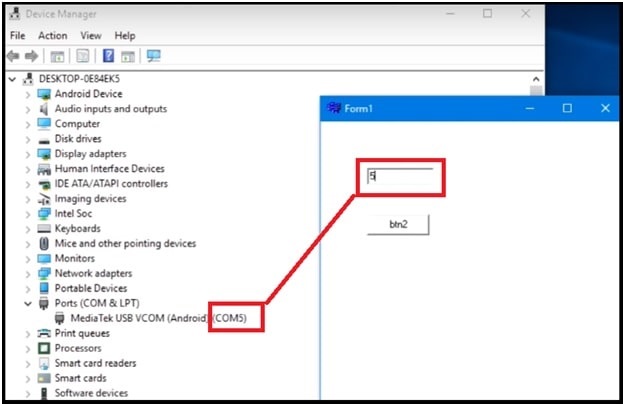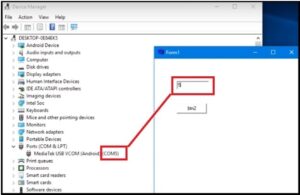 Finally hit on "BTN2" button to remove Vivo pattern lock.
Vivo tool will show "Finish" message on the device that means, pattern unlock process is done.
Please Note: At this time Vivo mobile will reboot and format the data automatically. No need to do anything. Just wait to complete the whole process.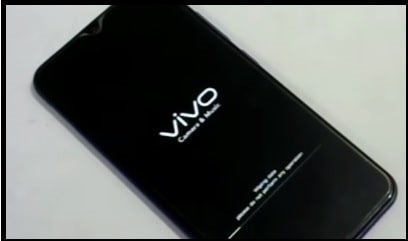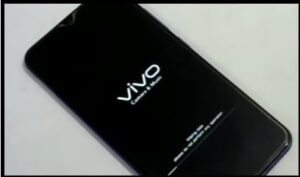 Setup the device again as a unique device. In between the process, you will see the "China logo" on the device, agree and hold this china logo and then agree on the next pop-up message.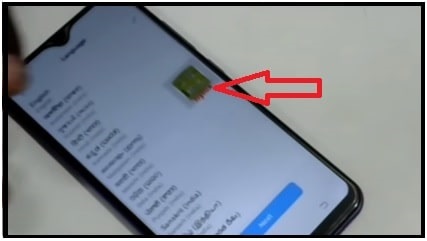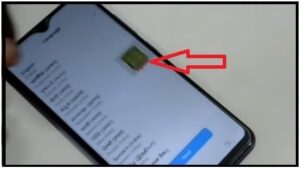 Continue the device setup process without frp lock and pattern lock. [This time it will no ask you to verify existing Google account credentials ]
Done!! In this way, you can remove pattern lock and frp lock from Vivo y93 android device.
Compatibility Of Vivo Unlock Tool
Latest Vivo adb format tool can be installed on windows pc / laptop only.
It's an MTK Vivo unlock tool and does not work for Qualcomm Vivo Smartphones.
ADB and format Vivo tool are specially designed for MTK Vivo mobile. Don't try it on any other MTK phones like Micromax, Infinix, Tecno etc.
Q&A About latest Vivo Format Tool
Q1. Is this tool only for Vivo, can I use this tool to unlock any other android phone?
Ans. Vivo adb format application is only and only for MTK chipset based Vivo Smartphone. So, we can't apply it on any other android phone including Qualcomm Vivo phone.
Q2. Vivo FRP Bypass & Vivo Patter Unlock Process is Same?
Ans. Above method is a universal way to remove FRP and Pattern lock of MTK vivo devices.
Q3. Is it working in 2020?
Ans. Recently we tested this Vivo format software in 2020, and it is still working fine without any issue.
In this method, you can unlock Vivo mobile without any problem. As we already told you, both patterns unlock and frp bypass method is same using Vivo adb format tool. It would help if you no used any other professional tool. Free Vivo frp tool is enough to unlock any Vivo mobile within a few steps. Remember this device is only and only for Vivo phones powered by Vivo mobile. It's a windows utility software to remove Vivo FRP lock and pattern lock and pin password from Vivo mobile.
This is all about Vivo ADB Format tool or Vivo FRP unlock tool 2020. Download latest Vivo unlock tool without password and remove pattern lock or FRP lock at the same time.
Till soon getting any problem in any step or tool is not working on your own Vivo Smartphone, please leave your comment.