When Pokemon GO came out, one of its great virtues was that it encouraged players to go outside and walk. One of the charms of the game is that while standing on the sofa at home it is impossible to complete the collection of little creatures. Going outside allows the user to meet new Pokemon, battle in gyms, and hatch the famous eggs.
The Niantic and Nintendo application includes the option to incubate eggs to encourage physical exercise. There are three types: two kilometers, five and ten. As can be easily deduced this means that the egg will hatch when the player walks that distance. From there one of the monsters of Pokemon GO will come out and those from greater distance are ideal to get the characters that are more difficult to find on the street. Not all players are willing and able to walk to find egss by walking down the street. Therefore, Pokemon Go walking hack is quite important among Pokemon Go players.
In fact, there are some ways to do Pokemon Go walking hack:
For iOS:
There are many methods but the most recommended is Dr.Fone – Virtual Location (iOS) because this software does not involve a jailbreaking process. Dr.Fone supports both Windows PC and Mac so it covers almost all computer devices in the world. You just need to download Dr.Fone, choose 'Virtual Location' on the interface below (after you launch the application).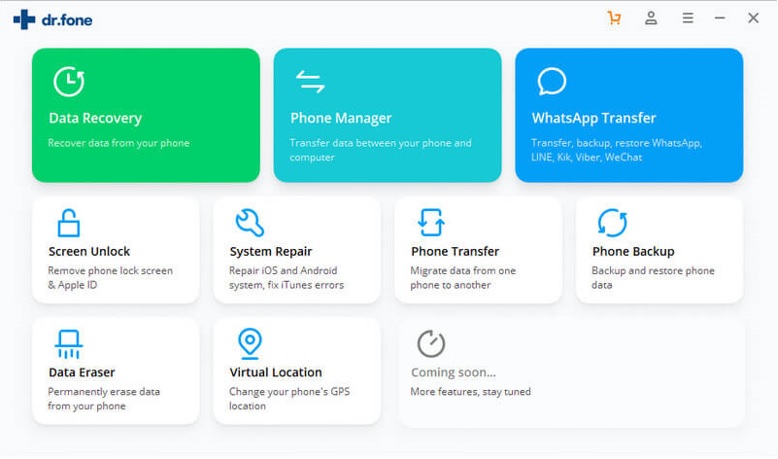 You will be shown a virtual map where you can teleport or even do Pokemon Go fake walking.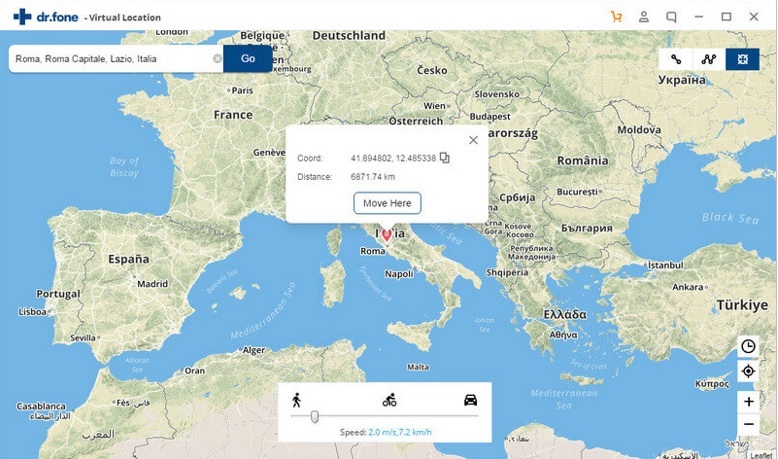 For Android:
You can use Fake GPS. But before using it, you will have to activate an option that you will find in the developer options. If you don't have the developer options in your settings, don't worry, you have to go to the information on your phone and press the build number until a notice appears that the developer options have been activated. Now you leave the phone information and go to these new options and look for the option 'Choose application' to simulate location and select Fake GPS.
Now you will have to change the place with Fake GPS. When you open the app, a world map will appear, you will have to select a site in the country that you have selected in the VPN. Try to select a place like a big city. This ensures that you have a good number of Pokemon available. By doing this, your phone detects that you will be in the middle of the city, so you can capture some Pokemon without leaving home.
You can also use VPN to do Pokemon Go walking cheat:
Connect to a server in the US using a VPN.
Go to your phone's settings: Applications – Google Play Store – Storage.
There is an option Clear Data. Click on that.
Open Google Play and there will be a TOS. Accept it.
Run Pokemon Go as usual.
There are also other ways, for example using external devices such as iteleporter and Gfaker but using external devices is an expensive and less secure solution.
Conclusion
Choose the one that suits your needs and budget. But if you're an iPhone user, Dr.Fone – Virtual Location (iOS) is the best choice. Hopefully this article can be useful.