Screen brightness is the cause of insomnia and eyestrain. However, lots of apps in recent times are adding help for the dark theme. iTunes is one such app that can be accessed in a dark theme. By default, the iTunes interface is bright, white and it looks attractive during the day. But, it is the same all the time, and it especially holds during the night. It is hard to view the iTunes interface when at low light or night. Fortunately, iTunes added dark mode support, and it is visually appealing and user-friendly for the user's eyes. By enabling iTunes dark mode, the bright interface will get a darker appearance. Find more detail on how to enable iTunes dark mode from here.
iTunes Dark Mode
Dark mode on this app functions the same as the standard dark mode. i.e., the bright light or the interface will get a dark theme or background. With this, the letters on iTunes will get white colour while the background will be black. Allowing dark mode on iTunes will save your eyes from blue light, eye strain and get away from sleep problems.
How to use iTunes Dark Mode?
The steps given here will guide you to set dark mode.
iTunes Night Mode on macOS
Make sure your Mac PC has updated with macOS Mojave to enable dark mode.
Note: Updating to Mojave will enable the dark mode by default. But, if you have skipped the steps, then do the procedure given below.
(1) Hold the Apple logo from the left corner of the screen.
(2) Choose System Preferences from the listing of options.
(3) Tap on General on the System preferences window.
(4) Select Choose Dark in Appearance section on General window.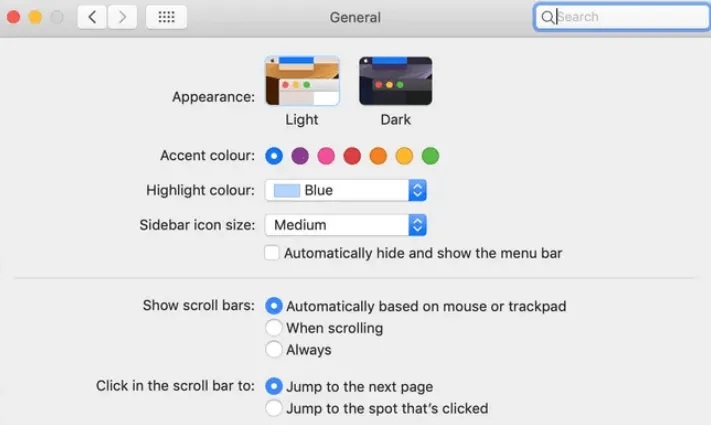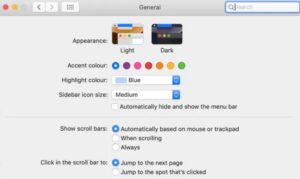 Choose Dark Mode
(5) Launch iTunes on Mac, and it will be accessible in the night mode.
Tip! To enable dark mode only during the night, choose System Preferences > Select Desktop & Screen Saver option. On the next screen, select Desktop Dynamic (window showing day and night icon)
iTunes Dark Mode on Windows PC
Follow the steps given below on Windows Computer to enable dark theme and use iTunes.
(1) Utilize the Windows 10 search bar to launch Settings from Open.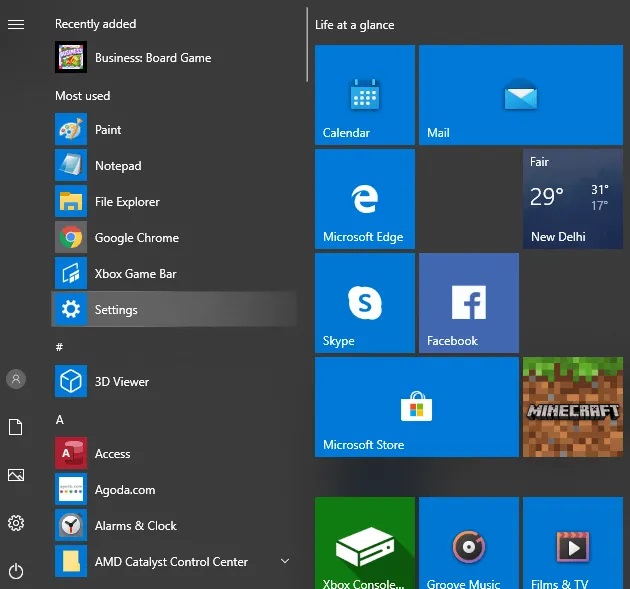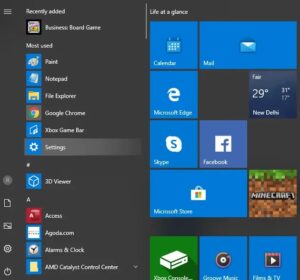 Select Settings
(2) Select Personalization option.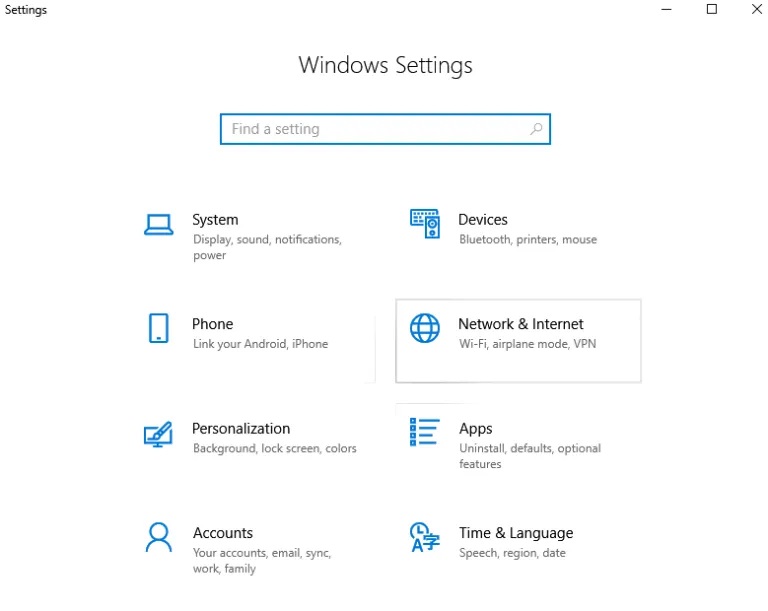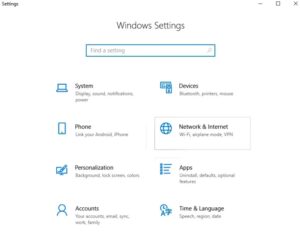 Choose Personalization
(3) Choose Colors on the next screen.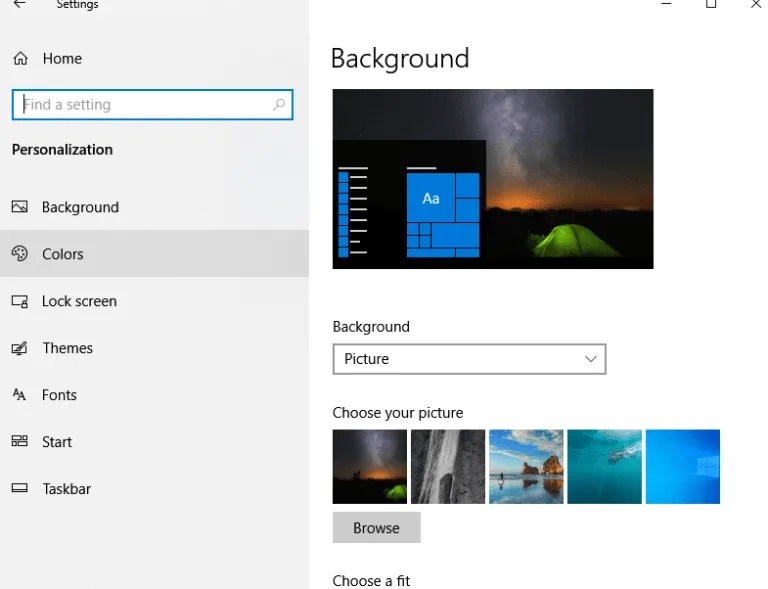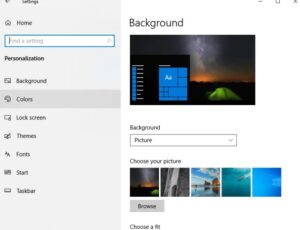 Tap on Colors
(4) Choose Dark option under Select your default app mode.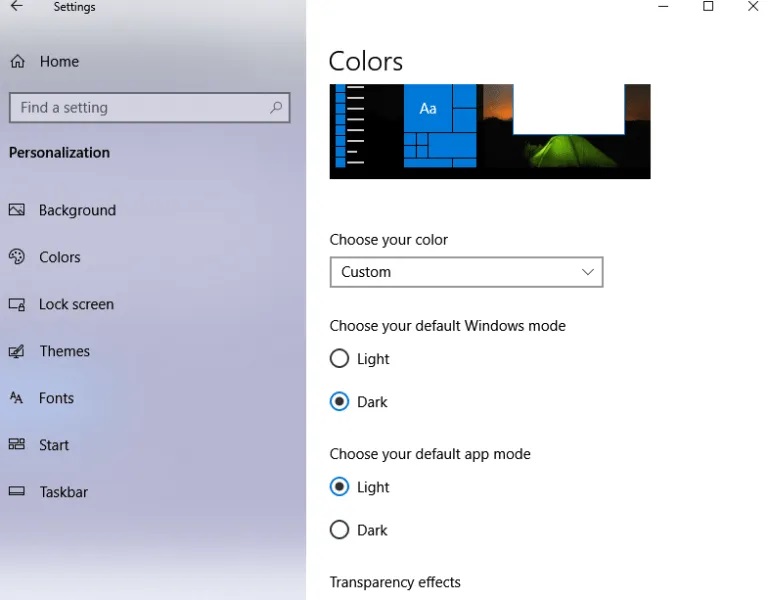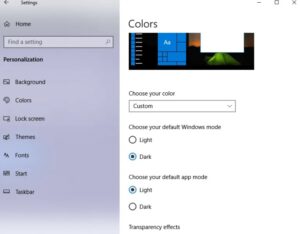 Choose Dark Mode
(5) Presently launch iTunes on your Windows PC, and it will be possible in the dark theme.
Discover how to Turn on Dark Mode on Windows 10 here.
Do This Alternative
When you find iTunes isn't working fine on dark mode, we recommend utilizing third-party repair tools. It includes
Tunescare

iMyFone TunesFix
That's the end of enabling dark theme on iTunes. Follow the steps on either of the desktop platforms to work on iTunes with a dark theme.