Printers are devices that make our life more comfortable. Offices and almost every household have a printer. It enables us to produce copies of our documents in an instant.
But like every device, printers are also prone to problems. The most common issue for printers is their connection.
Solved Printer Connections on Windows 10
To fix multiple PC issues, we recommend the Restore PC Repair Tool:
This software will repair common pc errors, protect you from file loss, malware, hardware failure, and optimize your PC for maximum performance. Fix PC issues and remove viruses now in 3 simple steps:
Press 

Start Scan

 to find Windows problems that could be causing PC issues.

Press 

Repair All

 to fix the issues with Patented Technologies (patent available 

here

).

Restore has been downloaded by 14,567 readers this week.
This post will example you how to troubleshoot your printer if you are having connection problems.
Fix 1: Restart your Printer
The first thing to do if you are having connection problems with your printer is to do a power cycle on your printer.
Step 1: Press the Power Button on your printer.
Step 2: Wait for the printer's power indicator to turn off
Step 3: Make sure to unplug your printer
Step 4: Press the Power Button for 10 seconds
Step 5: Plug in your printer
Step 6: Turn on your printer and see if your computer detects the printer correctly.
Fix 2: Check cables.
The next thing to do is check your printer's cables for damage. The cable is the primary method to connect your printer to the computer, and if it's damage, it won't connect your printer.
Fix 3: Uninstall and Reinstall Printer
Step 1: Press on Windows Key and press on Settings
Step 2: On Windows Settings, Select Devices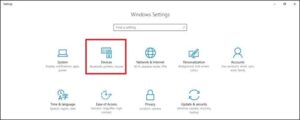 Step 3: On the side menu, press on Printers & Scanners
Step 4: Find your Printer
Step 5: Press on your Printer and choose Remove Device


Step 6: Now on Printer & Scanners, press on Add a printer or scanner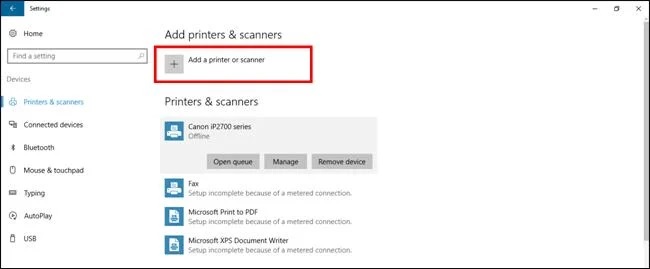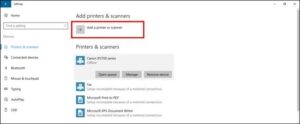 Windows will scan for any connected printers on the computer and install them automatically.
Fix 4: Run Printer Troubleshooter
Step 1: Press on Windows Key + S and search for "Printers & Scanners"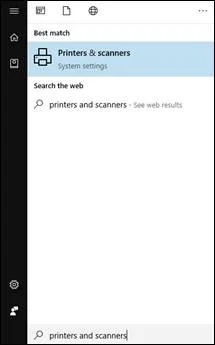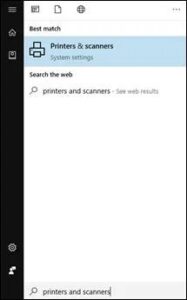 Step 2: Open Printers & Scanners settings
Step 3: On the right side menu, find "Run the Troubleshooter"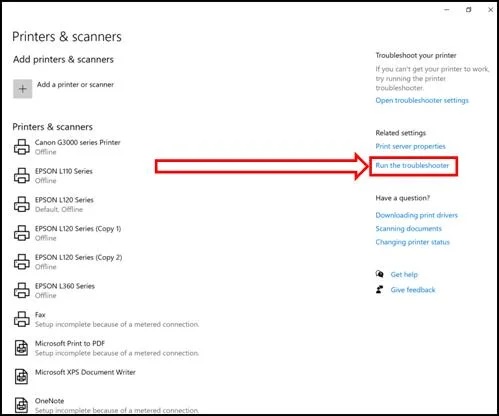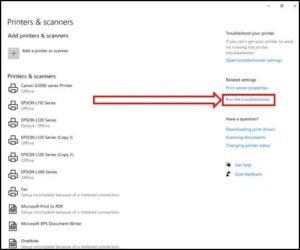 Step 4: On the Troubleshooter, press on Next
Step 5: Wait for the Troubleshooter to end scanning your pc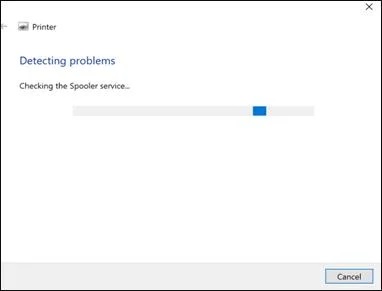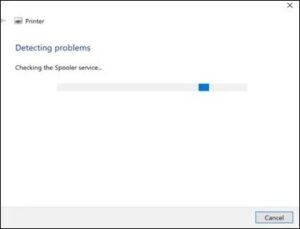 (you can tag the How to Run Printer Troubleshooter on Windows 10 post here)
The Troubleshooter will show possible fixes to the connection issue and apply the fixes it offers.