Deleting your TikTok account for several reasons like bullying, online harassment, or just addiction is quite common. People start becoming fed up with the platform and want to move on. Usually, they make these decisions in a rush, and after a few times, they immediately want to join back. Are you one of those people? Are you looking for steps to recover your TikTok account that you have recently deleted? Then you have come to the right place. Today we will be looking at another kind of account deletion and know which can be recovered and not. I will additionally give you tips to prevent your account from getting a permanent ban. Be sure to check it till the end.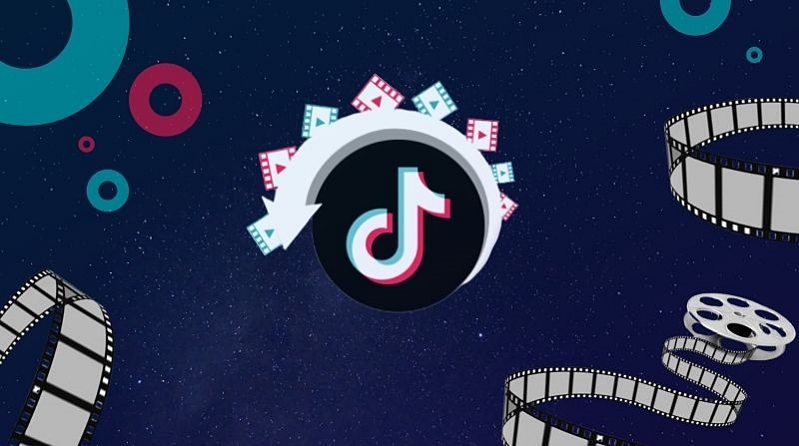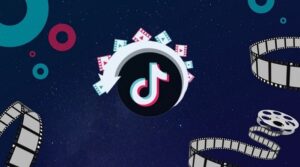 Temporary Deletion Vs Permanent Deletion
Seldom you might want to delete your TikTok account because of multiple reasons arising in your head. Whenever you decide to delete your TikTok account, it never gets permanently deleted. The app creators consider that you might one day want to join back and start creating videos. So, whenever you delete your TikTok account, it is under the deactivation phase initially for 30 days. This can be referred to as a temporary deletion or deactivation period.
If you change your mind within 30 days of deleting your account and want to get back, TikTok enables you to do so quickly. It won't ask you any questions, and getting around is just as simple as signing in.
However, if you don't try to recover your account within 30 days, TikTok will permanently remove it. TikTok will permanently delete all of your videos from the platform. You will no longer be able to log in to TikTok with the same account. All of the virtual items like coins, gifts, and diamonds you have purchased using that account will be missed, and you won't get any refund. This is called permanent deletion, and TikTok nor I will be able to support you recover your account after it is deleted permanently.
Can TikTok Permanently Delete My Account
Tiktok is a huge platform with millions of active users. Creators try their best to show you exciting and relevant content only. Anything you don't like or hurts your feelings won't be brought up to you. As a creator, you must be aware of what you are posting, and your videos should follow basic community guidelines. If your contents don't abide by the rules of TikTok, then initially, some of your videos will get deleted. If this activity continues, then TikTok might ban or remove your account permanently.
In March, TikTok deleted many accounts permanently whose account holders were kids younger than 13 years old. TikTok is stringent regarding its users' age and won't even let you create an account if you are not eligible. The minimum age requirement for TikTok is 13 years old.
Can I Recover My Permanently Deleted Account?
If TikTok has permanently banned your account or deleted it, it is ever sorry there is no method to recover deleted TikTok account. You will lose all your videos and virtual items, and you won't even get a refund. The only possible resolution is reporting the issue to TikTok. If the officials at TikTok are kind enough, then they might consider uplifting the permanent ban on your TikTok account. However, I am not sure if this works 100% of the time or not.
Steps To Recover Your Deleted Account
If you have deleted your account and are back within 30 steps, follow these steps to get your account back. All of your videos will be excellently fine, along with all your virtual items. Note that you should remember the account credentials.
Firstly, start the TikTok app. It won't matter whether you have recently installed the app or it is the old one.

Presently try to login into the app. If you have just installed the app, then it's straightforward. However, if it is an old installation, then agree on the profile icon at the bottom right hand of your screen, which reads "

me

 ".

Now, agree "

sign up

" or "

add account

" if you have already logged in with another account.

Then TikTok will ask you to log in with your account credentials.

Even if you have forgotten your password, you can quickly recover it utilising your 

email id or phone number

.

If your account is still in deactivation mode, then the app will display a message. "Your account is currently under deactivation. If you want to cancel deactivation and recover the account, please tap" 

CANCEL DEACTIVATION

" below."

After pressing in the "

CANCEL DEACTIVATION

" button, you will need to open the account credentials once again and log in.

Lastly, you will recover your temporarily removed account along with all your videos and virtual items, if any.
How To Avoid TikTok From Permanently Deleting Your Account?
Preventing your account from getting permanently deleted is a thing that every creator on all program works for. In TikTok, there is a big chance that your videos will affect or impact a high number of people because there are more active users. So, while creating any video, you must make sure that your clips don't violate the rules and regulations of TikTok. If lots of people report your videos posting inappropriate content, pretending to be someone more, wrong profile info, or other reasons, then TikTok will delete your account permanently.
Some basic ways of avoiding a permanent account ban or deletion on TikTok are:
Don't include or promote animal cruelty through your videos.

The video shouldn't include suicide, self-harm, and dangerous acts. This might lead to people copying the actions and result in serious harm.

Your content must avoid pornography and nudity.

Always provide correct info to TikTok (especially DOB).

The video should not have any hate speech intended towards any community, people, religion, race, profession, etc. Such videos are popular on all social media platforms nowadays. But if mass reporting on that video is seen, then the video or the account may get permanently removed.

Videos should not include terrorists and terrorist organizations utilizing violence or violent threats to intimidate any population, government, or international organization.

Your video shouldn't use names, symbols, logos, flags, slogans, uniforms, gestures, portraits, or different objects representing any dangerous individuals or organizations.
If you abide by all those rules, you might prevent your account from getting permanently deleted by TikTok.
Conclusion
All in all, TikTok is a helpful app and won't take any harsh steps against you if you are abiding by the rules. If your account is temporarily deleted, then you can very quickly recover it. However, if you are back after the deactivation phase, everything will disappear, and no one can support you. So, please abide by the rules while posting on TikTok or any different social media platforms. Especially in TikTok, there is a high chance that more people will see your video, so you must be careful. You must consider the views, feelings, and ideologies of all people before uploading a video.
I think I have included everything related to a recover deleted TikTok account. I believe you will recover your account and prevent TikTok from deleting it in the future. Any feedback or recommendations will be heartily welcomed in the comment sections below.