A Windows 10 installation USB drive is an essential tool for computer help. It can boot and repair a broken Windows installation or install a new Windows version on the latest computer. Follow our easy step by step guide to creating a bootable USB drive from official Microsoft sources quickly.
How to Create a Windows 10 Install USB Drive
To fix multiple PC problems, we recommend the Restoro PC Repair Tool:
This software will repair common PC errors, protect you from file loss, malware, hardware failure, and optimize your computer for maximum performance. Fix PC problems and remove viruses now in 3 easy steps: Also check Backup Software for Windows 10

Download Restoro PC Repair Tool

Press 

Start Scan

 to find Windows problems that could be causing PC problems.

Press 

Repair All

 to fix the issues with Patented Technologies (patent available 

here

).

Restoro has been downloaded by 14,567 readers this week.
Chose a USB thumb drive or portable hard drive to use for the picture. It must be at least 8 gigabytes to store all the information. It's better to use a fast USB 3.0 drive for the copy; the faster the drive, the less time it will take to make and install. Note that the drive will be erased, so ensure that there's nothing on it that you want to keep first.
Download the official Windows 10 Media Creation tool from Microsoft. Microsoft freely makes available everything you need to create a bootable Windows 10 USB drive. There's no need to install software or get files from shady websites.
Go to https://www.microsoft.com/en-us/software-download/windows10
Under Create Windows 10 installation media choose Download tool now.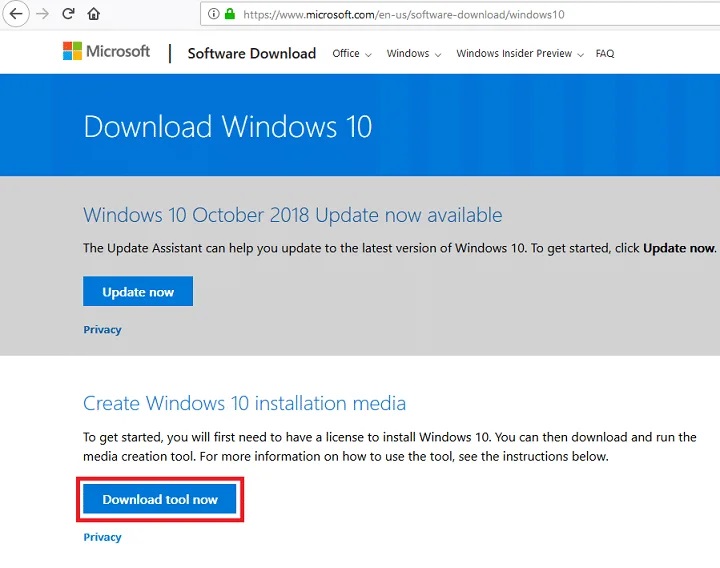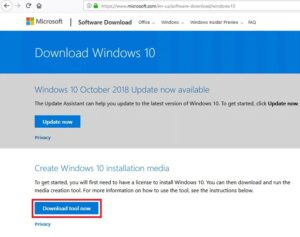 Save File somewhere you can find it later. This short program will download the rest of the files needed to create the USB drive. Note that this is being downloaded directly from Microsoft.
The exact filename might change. It's updated for every major Windows version. This example is MediaCreationTool1809.exe because it was created for the Windows 10 October Update.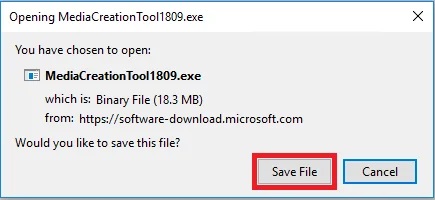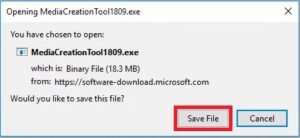 Double-press the file to start it.

Choose Yes on the User Account Control the pops up.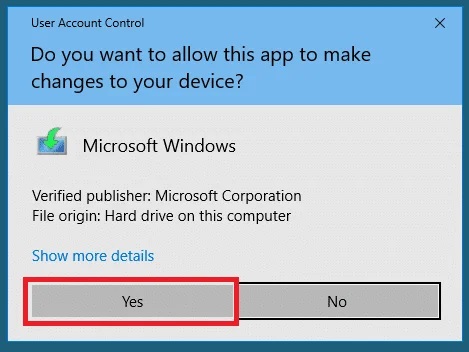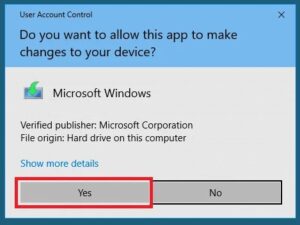 Accept the license terms.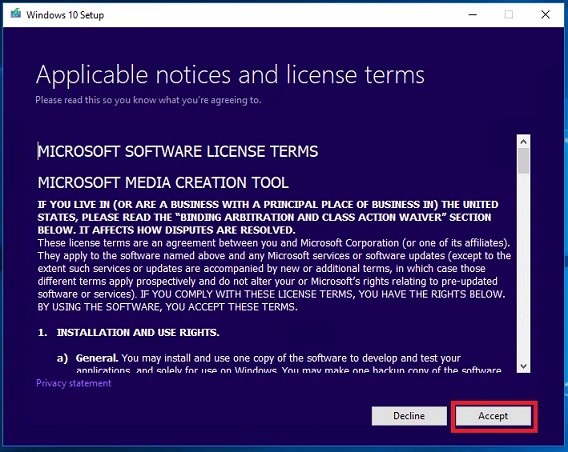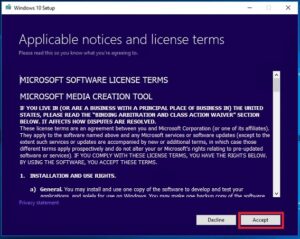 Choose to Create installation media and then Next.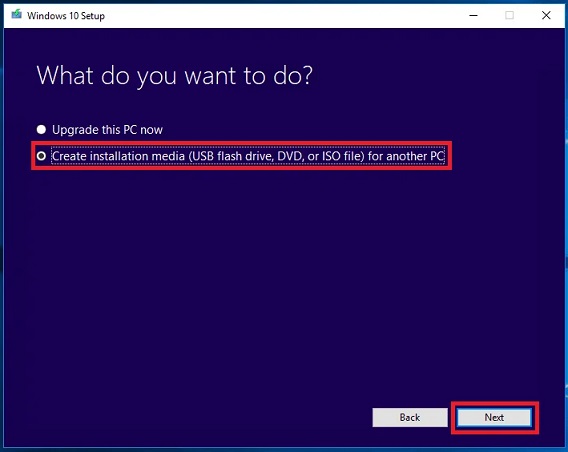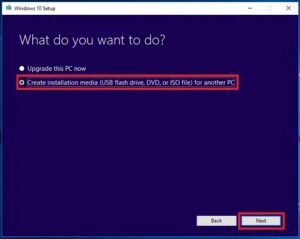 The default options are fine for most uses, so choose Next. If you need another language, uncheck. Use the recommended options for this PC and change the language dropdown.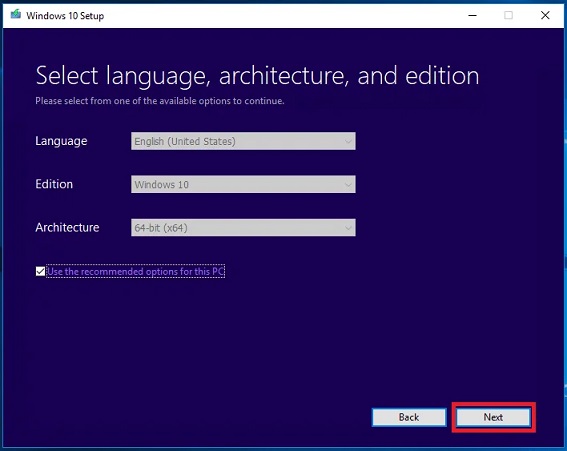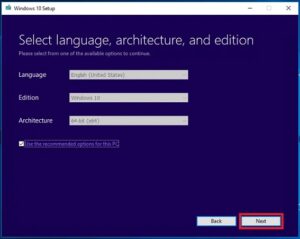 Leave USB flash drive checked. It is also possible to create an ISO that you can burn to a DVD drive. Press Next.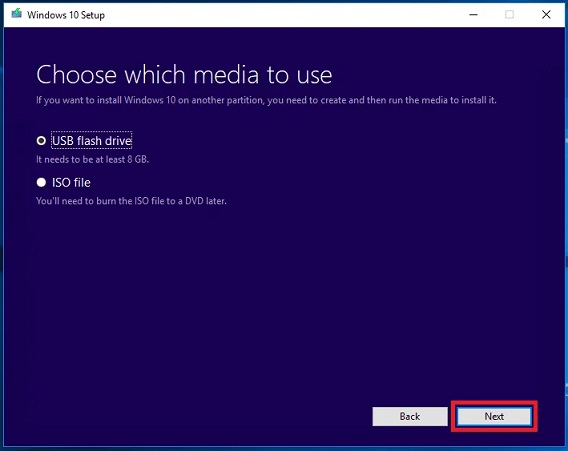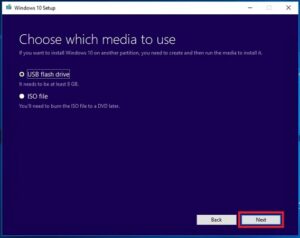 Choose the USB drive you want to use. Be careful that you choose the correct one as everything on it will be erased. Press Next after.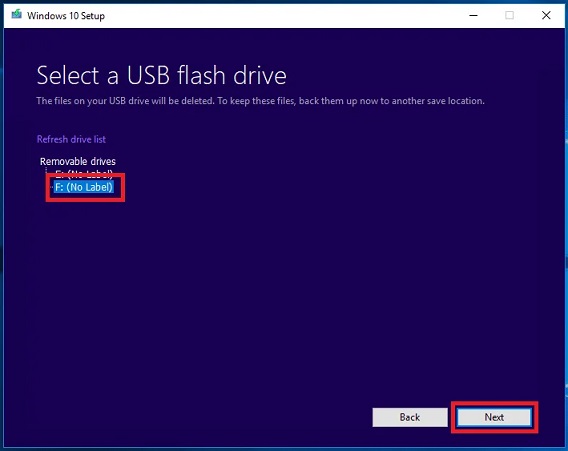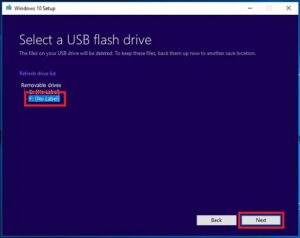 Wait while the tool downloads the data from Microsoft. This is a big file and may take some time to download, depending on your internet speed. It will automatically format and partition the USB drive to be able to boot off it.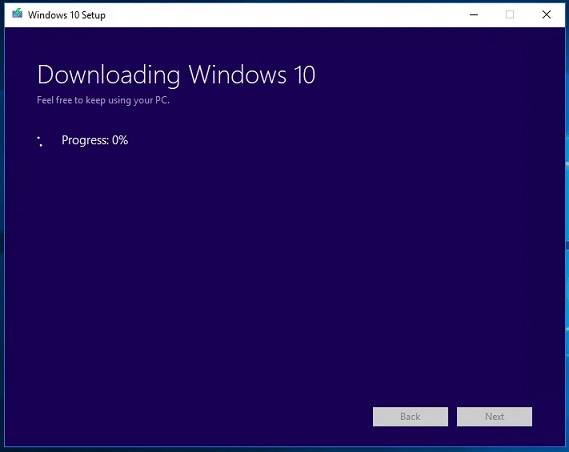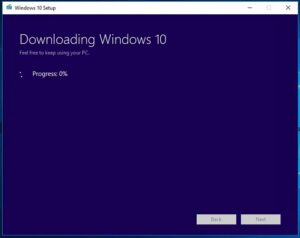 After the method is complete, press Finish, it will remove the temporary files it downloaded and close.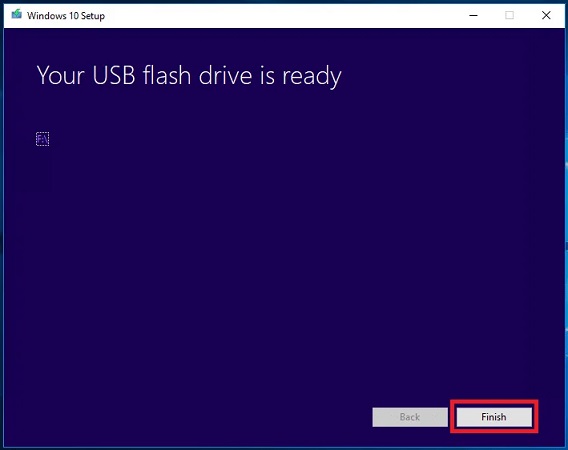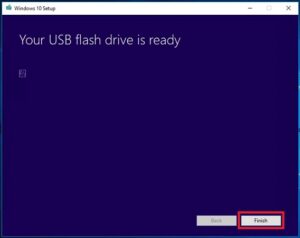 Congratulations, the bootable Windows 10 USB is done. You can now boot into it to install a new copy of Windows 10.