When you find the excellent and favourite band music on YouTube, How do you like to listen to them? You can simply listen to music on YouTube as long as you are online, but what if you are at work or far away from where there is no internet connection. In that case, the MP3 converter is a lifesaver. You can simply convert any YouTube videos to MP3 and listen to them whenever you want. Therefore, now we will learn how to convert YouTube to MP3 in this post.
Converting YouTube videos to MP3 is a simple task as long as you have an excellent converter site or tools. There are lots of free YouTube to MP3 converters and downloaders, which you can find out there, but not all the converters are trustworthy. Some of the converters are full of malware, and others can be slow and full of ads. That's why we have listed the best free YouTube video converter and downloader apps in this article. The good part of these converters is that they work on both Windows and Mac.
OK, today let's get started
Table of Contents
How to Convert YouTube to MP3 |Best Free YouTube Video Downloader Apps for Windows and Mac (Online)
There are different methods where you can convert YouTube videos to MP3. But in this section, we will see how to convert YouTube videos to MP3 with the help of an online converter.
As I already said, you can find multiple online MP3 convert websites, but finding the best one is the tricky part. Some of them plan to attack the user computer using the malware, and others can be very slow, which consumes way more time to convert just one YouTube video.
To avoid those things, here have a closer look at the best online YouTube to MP3 converter and downloader for PC.
12 BEST FREE YouTube to MP3 Converter


Y2mates is also another best free site to convert YouTube videos to MP3 format. This online website is compatible with all types of browsers. The best part about the Y2mates is that you can easily convert and download unlimited videos from YouTube and Facebook, Dailymotion, Youku, and more.
The user interface of the Y2mates is simple and doesn't require any registration. Likewise, Y2mates is also a high-speed video convert site that you can find online. You can convert the videos in any format such as MP3, MP4, M4V, 3GP, WMV, FLV, WEMB, and more.
So the service is available anytime, anywhere without facing any difficulties. All you have to do is copy the desired URL and paste it to Y2mates and click the start button.
Supported OS: Windows, Mac, Android.


On our first list, we have a Free Online YouTube to MP3 converter (YTB converter). This is the free website where you can convert any YouTube videos into MP3 and audio format. It is the most popular website to convert YouTube videos to MP3 with just a few steps.
YTB converter is a safe and reliable site that provides the best audio sound quality for the users. You can even convert the video with lightning-fast speed. It converted audio files also support mobile and tablet.
Likewise, the interface is straightforward and well designed; all you have to do is copy the video's URL link and paste it into the YTB converter site. Afterwards, please leave it on the website to convert the video. Besides, before starting the conversation, you can even choose different audio quality formats.
However, the site won't support videos that are longer than 1 hour. So, before you start to convert the video, make sure the YouTube duration is less than 1 hour.
Supported OS: Windows, Mac, Android


Another best online site to convert YouTube to MP3 is GenYuTube. You can use any format and types of Videos from YouTube. Copy the URL of this Youtube video and paste it to the GenYouTube search field. Afterwards, choose the start button and wait for certain seconds. Then select the desired audio format such as MP4, WEBM, M4A, 3GP, and 3D to download the audio.
I like the GenYoTube because you can even download the age-restricted, region-protected, and Vevo videos. The user interface is easy and straightforward that converts your videos in just a second. Besides, the site is based on a fast script, which can easily handle multiple downloads simultaneously.
You can also use the GenYouTube extension in your browser, which is the fastest way to convert the videos to MP3 format.
Supported OS: Windows, Mac


EasyMP3 converter is the free online YouTube video converter that lets you convert any YouTube videos. The website is fast, simple, safe, and easy to use; this means anyone who knows to use YouTube can convert the video on this site.
The site will automatically detect the YouTube video link, so you don't have to do any unnecessary things. Wait for a few moments until the conversion is completed. Once it fully ends, then choose the available format quality to download the audio.
Like the Y2mates converter, you also don't have to register on this site to access the converter. Everything on this site is simple and easy. The EasyMP3 converter is also compatible with different browsers such as Chrome, Firefox, Opera, Microsoft Edge, and Safari.
Supported OS: Windows, Mac, Android, IOS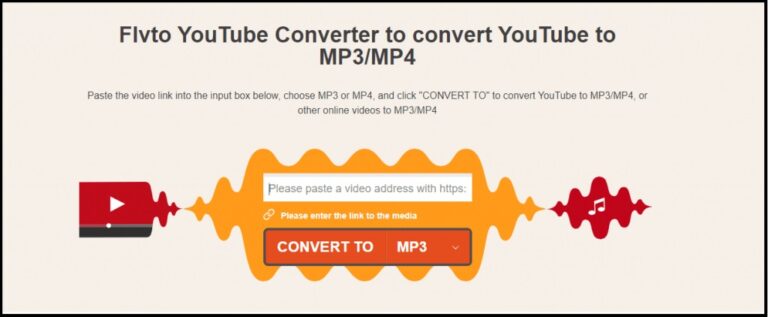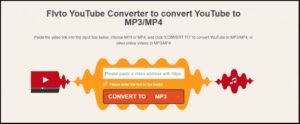 FLVto is also another best free site to convert YouTube to MP3 in less than a minute. The site is easy and user-friendly, which is the faster way to convert any videos. FLVto also works like other online converter sites where you put the video URL and start the conversion process.
The best part of the FLVto is that it allows more than 1000 sites, including Instagram, Facebook, Twitter, Vevo, Vimeo, and Dailymotion. So it works not only for the YouTube videos but also for other various sites out there.
Besides, you can also use the highest possible quality of video on FLVto. In other words, if the video quality is on HD or UHD resolution, then it doesn't matter to FLVto. It can easily convert the video without any limit.
FLVto also supports various browsers such as Chrome, Firefox, Internet Explorer, Opera, Safari, etc.
Supported OS: Windows, Mac


If you are watching for the best online site that can quickly convert YouTube to MP3, Apowersoft is the one. You can use videos from different websites such as YouTube, Myspace, Vevo, DailyMotion, Veoh, and more. Just choose your desired video and convert it to audio format in less than a minute.
With the help of Apowersoft, you can also convert the local video and search the music video online. Once you find your desired video, then press the convert button. Likewise, Apowersoft also supports different formats such as AVI, MOV, MP4, and more.
Apowersoft is also compatible with various browsers like Chrome, Opera, Firefox, Safari, and more. Whichever browser you choose, you can easily convert the video to audio format and download it on your computer.
Supported OS: Windows, Mac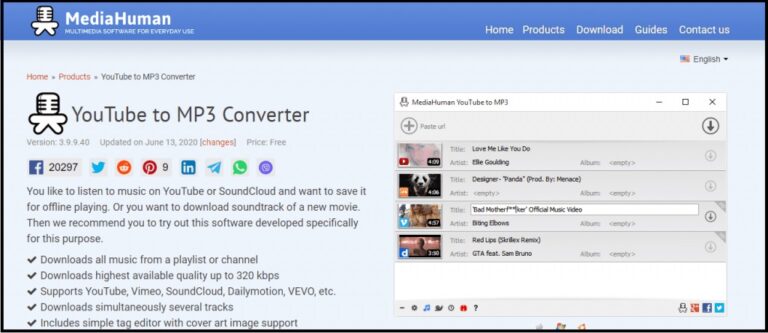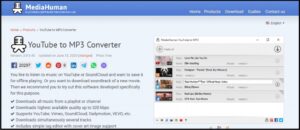 If you want to use the best desktop application or program to convert the YouTube videos to MP3, Media Human YouTube to MP3 Converter is the best deal. You can use this application in Windows, Mac, and Ubuntu operating systems.
MediaHuman supports multiple videos in its application, thanks to its batch and multi-link importing. In other words, if you add tons of YouTube videos, then it's not difficult for MediaHuman to convert.
Likewise, MediaHuman also supports playlists, so this means you can take all the videos from the YouTube playlist and convert them to separate MP3 formats. Another best part of the application is that it tracks your playlist for new videos and uses the automatic download system.
MediaHuman also lets you set up the iTunes importing to load the converted MP3 to your iTunes automatically. This process can save your time and easily sync the downloaded MP3 to your iPhone or Mac.
MesiaHuman also does other various sites like Vimeo, SoundCloud, Dailymotion, Vevo, and more.
Besides that, you can also use lots of other features in the MediaHuman program. So it accesses the features download the application from the given below link.
Supported OS: Windows, Mac, Ubuntu


Download the audio from the video with the help of MP3 YouTube. It is a free, simple, easy, reliable, and efficient site to convert YouTube videos. After you add the URL of the video, it will show you both size and the audio duration after you convert your video. With just a few comfortable steps, you can get your original quality of audio.
MP3 YouTube is also compatible with other popular sites such as Instagram, Facebook, Vimeo, Soundcloud, and more. So use video from these sites, including YouTube, and get your audio on your computer in a few seconds.
Supported OS: Windows, Mac
Free Application to Convert YouTube Video to MP3 for Windows and Mac
You can use the above-mentioned free site to convert YouTube to Mp3. All the listed site are best that offers a good quality of audio.
However, if you don't want to use the website, you can also use the free application to convert YouTube videos to MP3. This section lists any of the best tools or applications, or software you can use in both Windows and Mac to convert YouTube to MP3.
So, take a closer look down below.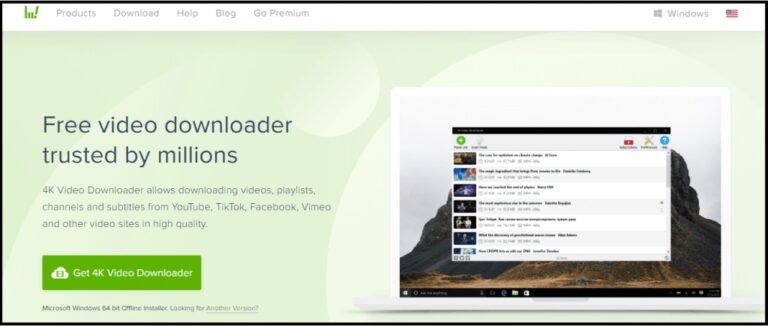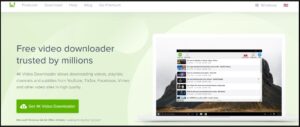 4k Video Downloader is also the best free audio converter as well as a video downloader. So basically, you can also download the 4k videos from YouTube and enjoy them anywhere, anytime you want when you are offline.
If it comes to the YouTube video download, it provides various options: you can download your YouTube Mix, Liked Videos, Private videos, and watch later videos. Once you download the videos, you can either convert them to audio format or watch and save your favourite videos.
For the audio convert, copy the URL of the video and paste it into the application, then select the extracted audio. After that, choose a format like MP3, M4A, OGG, or other and click the extract button, then your video will be converted into audio.
4k video downloader supports the video from various sites such as Facebook, Instagram, Dailymotion, Likee, Tiktok, SoundCloud, Flicker, Vimeo, and more.
When it comes to the features, then you can pause or resume the download. Likewise, the program also provides multiple download options to download multiple files at once.
Supported OS: Windows, Mac, Ubuntu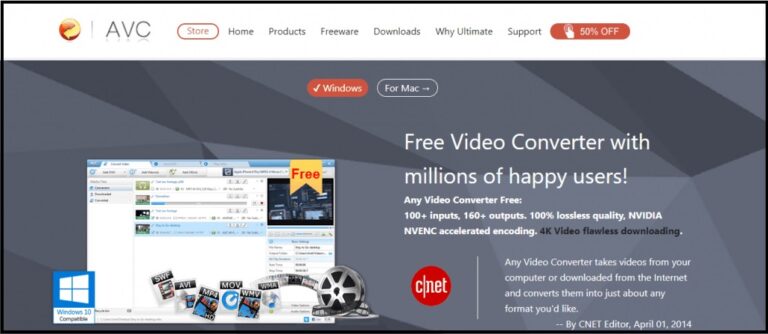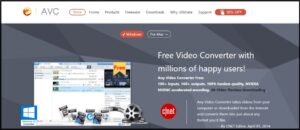 Our next best free YouTube to MP3 converter is the Any Video Converter. Like its name, it can easily convert any video you copy and paste into this program. The conversation is fast, reliable, and flexible to convert one video to another format.
YouTube video conservation is not the aim of this program, but it also offers lots of other features like video editing, burning videos to DVDs, and more. But it won't let you down on the video conversation; it will perfectly do its job.
If you have a high-quality video like a 4k video, then it's OK with the Any Video converter. Not only that, but it also does supports other video formats like MP4, MPEG, MOV, AVI, and more.
Apart from that, you can also bring videos from other 100+ sites, including Facebook, Vevo, Vimeo, Soundcloud, Metacafe, Howcast, Niconico, Dailymotion.
Supported OS: Windows, Mac, Android, IOS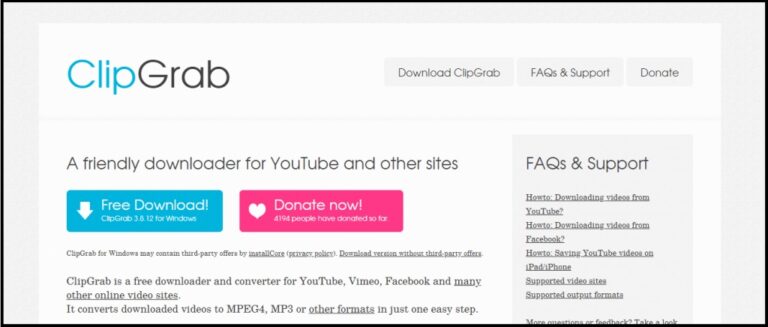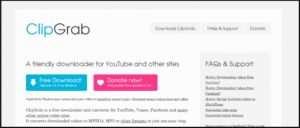 ClipGrab is one of the most trusted YouTube converter programs for Mac. But it doesn't mean that it's not suitable for Windows. What I mean is that it works better for Mac users.
The software works on the multiplatform like you can download and also convert the videos. You can choose various formats, including MP3 and MPEG4. Likewise, it also supports multiple websites such as Vimeo, Facebook, and many other online video websites.
The other features of ClipGrab include: trimming or editing your videos, choosing the download quality, and choosing the only audio version for download.
Supported OS: Windows, Mac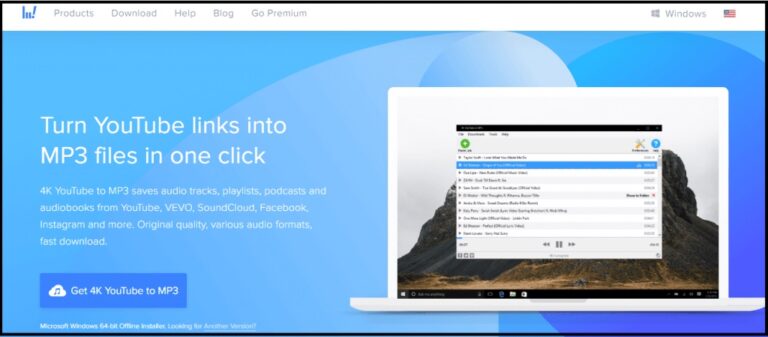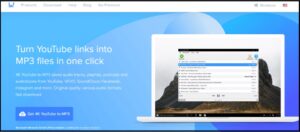 4k YouTube to MP3 is similar to the above 4k video downloader, but it is dedicated to the audio files. You can save the audio tracks, podcasts, playlists, and even audiobooks from YouTube. All you have to do is drag and drop your favourite song URL into the 4k YouTube and MP3 program and get the MP3 files on your computer.
The program also lets you transfer the songs directly to your iPod, iPhone, or iPad. So this way, you don't have to every time use iTunes for the music transfer.
Another best part of the 4k YouTube to MP3 program is that you can also listen to music with its built-in music player – so you don't have to use other third-party applications.
The program supports videos from YouTube and videos from Soundcloud, Vimeo, Facebook, Instagram, Flicker, Metacafe, Dailymotion, and more.
Supported OS: Windows, Mac, Ubuntu
Is it Legal to Use YouTube to MP3 Converter? 
Before you move to convert the YouTube videos to MP3, there are a few things which you must know.
You might be thinking about whether it's legal to use the converter for the YouTube videos. Well, that depends on the user video. You can easily use the converter to download YouTube videos to MP3 if your videos or non-copyright videos. Likewise, if a YouTube video is in the public domain or has an official download link, it's free to download. But it's illegal to convert and download copyright videos – you have to take permission from the video owner.
Besides, it doesn't mean that you can't convert the copyrighted YouTube video to MP3, but it's not entirely legal to download because it is considered a criminal act. Likewise, in the YouTube Terms of Service statement, there is prohibited to download and copy the copyright videos on YouTube without taking the user's permission. If YouTube finds this kind of activity, then it could sue you.
However, if you have the correct license or permission, you can download any videos from YouTube.
FAQs
What Are the Advantages of Youtube to MP3 Video Converters?
You can save Youtube videos anytime.

Convert high-quality videos to MP3.

Download Youtube videos within a minute.

Download any videos.

Compatible with any browser.
Final Word
Now you must have a better idea regarding different above-listed converters. If you want to use the online YouTube converter, it's OK, but if you also use the offline or software to convert your YouTube videos, it's also fine. The only difference between these processes is that you have to download the application/program on the offline platform. Also, you will get a few extra features in the video converter software.
So choose any of the above-listed sites or applications to convert YouTube to MP3 in no time simply. All the video converter works perfectly and provides the same best quality audio.