TikTok is one of the best short-video sharing apps platforms. Though it has an exponential user base, some smartphone users continually request Google to ban the application. Many users gave the least rating (1 star) in the Play Store. Later Google went on to remove the one-star ratings. As of presently, the fame of tic tok is hanging here and there. It is better to look for TikTok alternative if the app is banned from the Play Store. There are plenty of TikTok alternative possible on the Play Store and App Store, and we picked the best TikTok alternatives.
TikTok is relatively the latest application. It was launched in September 2016. When compared to different social media apps like tiktok Instagram (2010), Snapchat (2011). Facebook (2004), TikTok is the latest smartphone app. Before you get addicted to TikTok, switch to its alternatives.
Best TikTok Alternatives 2021
1. Chill5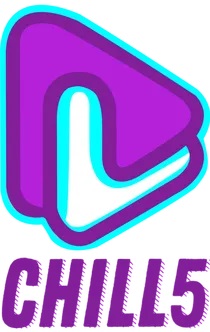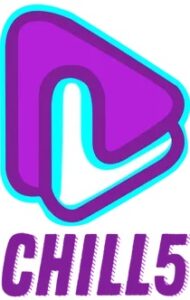 Chill5 is one of the greatest and best alternatives of Tik Tok.
If you are a TikTok user looking for an alternative, then Chill5 will be the best alternative. You can create unique short videos and enable your subscribers to see them. Unlike different options, Chill5 allows users to appreciate others' creativity by clapping. You can create videos using the songs for free or click on the disc icon of others' songs. By creating videos and gaining followers, you can get verified on the app as well. As per the statement of the makers, the iOS version of Chill5 will be launched very soon.
Features of Chill5:
Here are the features of the Chill5 app:
Easy Interface

Fast sign up using Google

Privacy options

Check for trending videos

Share your videos with different apps
The app is free for available on Google Play Store.
2. Dubsmash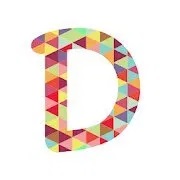 Dubsmash is one of the best TikTok alternatives.
Before TikTok, Dubsmash is the most used video-posting app. The working and the feature availability are almost similar to TikTok. An average TikTok user will never feel that they are using other platforms. In Dubsmash, you can make lip sync videos with your favourite dialogues and have fun with your friends. It has all the collection of switches from movies, TV shows around the world. You can install the app on both Android and iOS platforms.
The app is free for available on both Play Store and App Store.
3. Instagram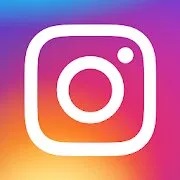 This app doesn't need any introduction as we all are using the app.
Though Instagram is widely used for photos and pictures, this platform's short 60-sec video feature has a separate fan following. If your video exceeds 60 secs, you can use the IGTV option. With all the built-in filters and effects, you can finetune your video just like you do in TikTok. Apart from that, Instagram is the best to promote your business and product. Utilizing Instagram over TikTok will have additional benefits. It is one of the very rated apps on the Play Store and the App Store.
The app is available for free.
4. Vigo Video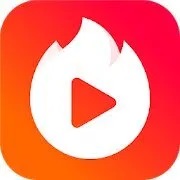 Vigo Video is a short best video social platform that is free for Android and iOS smartphones.
It is one of the favourite apps on both the Play Store and the App Store, having a download count of more than 100 million. You can make short videos up to 15 seconds with all the special effects and stickers free on the app. The built-in camera in the app will smooth all the roughness in your skin, delete blemishes, and even change the skin tone. In Vigo Video, you will get the personalized feeds and specific videos like Food videos, comedy videos, and more.
Vigo Video is also available for free.
5. Likee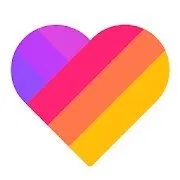 Likee is a similar application and can be used as a TikTok alternative.
Developed by Bigo Technology, Likee is a famous video creation and sharing platform and formally called LIKE. It has the most advanced special effects and best video editing tools. Apart from short videos, you can additionally stream live broadcasts in Likee. You can find many minute makeup tools to finetune your face and have exclusive music collections in the app. One of the most download apps on the Play Store has more than 500 million downloads.
The app is available for free.
6. Kwai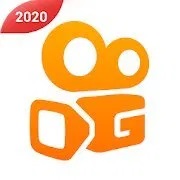 Kwai is one of the most used video-sharing platforms.
In Kwai, you can create and customize your 3D Kmoji with a vast library of stickers and effects. For producing videos, Kwai has a lot of built-in templates so that you can make videos. The created videos can be edited with tools like Trim, Cut, and Merge tools. You can do lip-sync and dubbing just like you do in Dubsmash. The created videos can additionally be shared with other platforms like Facebook, Twitter, and YouTube. The app is free in 15 languages.
You can download the app for available.
7. Firework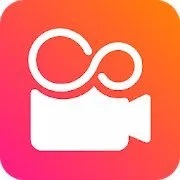 Firework is an advanced best video editing and sharing app.
Developed by Loop Now Technologies, Firework is one of the best TikTok alternatives. The app has a powerful video editor that has all the video effects and filters free. The most significant limitation of the video is 30 seconds, and you can show your creativity in less than half of a minute. In Firework, you can follow different video creators, save favourite videos, and create your list of videos. With the Sponsored hashtags, you can additionally win exciting cash prizes.
The app is available for free.
8. Zoomerang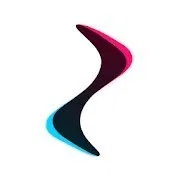 Zoomerang is one of the most straightforward videos creating tools.
In Zoomerang, you can make videos with ease. If you have difficulties, you can utilise the tutorials. The best thing about Zoomerang is that it will allow you to share your video directly with TikTok. In this method, you can keep track of your TikTok profile too. Zoomerang has more than 100 special effects with background music. In the auto-mode, you need to upload the video and choose the background music, and the app will add all the required special effects to make your video.
After the free trial, you need to pay $19.99 per year.
9. Cheez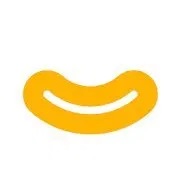 Cheez is a perfect alternate app for TikTok.
In Cheez, you can shoot and make videos with ease. Cheez will automatically apply audio and video effects to your video. If you are not contented with the automatic products, you can do the editing independently. The app has a vast collection of face effects, filters, background pictures, and special effects. It is a fun-filled video editing application, and it has a face recognition sticker, beauty filters, and more. The app is free for both Android & iOS devices.
You can download the app for free.
10. Triller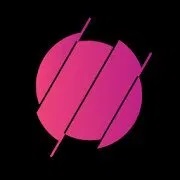 Triller is one of the famous video-sharing platforms.
Triller is one of the Editors' Option app under Video Players & Editors in the Play Store. It is one of the most used applications in both Android and iOS smartphones. In Triller, you can make professional-looking videos in less than a minute. With the auto-edit algorithm, you don't need to spend time editing. You can use more than 100 filters and insert text, cliparts, emojis, and more. The app has a rating of 4.4 out of 5 stars in the Play Store and 4.7 in the App Store.
For both Android and iOS, the app is available for free.
11. Lomotif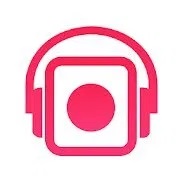 Lomotif is both a music and video editor tool.
In Lomotif, you can edit your short videos instantly. Lomotif contains a vast collection of videos, and you can filter them with other categories, GIFs, and more. Lomotif is mainly used to add music and video effects to your short video. It is the newest platform for smartphones, yet Lomotif has millions of worldwide users. The app can work on both portrait and landscape modes. The edited video can be shared with the community or to different social media platforms with a click.
Like most maximum of apps, it is also available for free.
These are the TikTok alternative applications that you can use. Select any one of these platforms, post your different videos, and get the fan following. Comment your favourite TikTok alternatives in the comments section.