Racing is one of the most famous gaming categories. Racing games are the foundation for video games as primarily these game are competitive. A gamer can compete with different online players regardless of the geographical location. Racing games are widely supported on all kinds of platforms, including Android, iOS, Windows, Mac, PlayStation, Xbox, and all gaming consoles. The main advantage of racing games is that they are well compatible with mobile hardware and gives the best gaming experience as you get on a console. The Apple App Store has a great selection of racing games for your iPhone & iPad. Most of the App Store games are free to play, and additionally, there are premium apps with advanced gameplay.
10 Best Racing Games for iPhone & iPad
Following are the best racing games for your iPhone & iPad found on the App Store.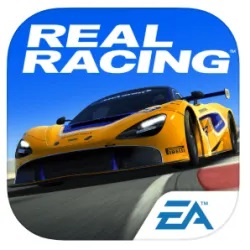 Real Racing 3 on iPhone or iPad looks realistic with stunning visuals to experience real car racing. This game allows real tracks in several configurations from the world's real-life locations. It supports multiplayer gaming, and you may leave open challenges with friends from the Real Racing 3 global community. It is a cross-platform game that contains nearly 4000 events and offers other game modes to select from. You have many control options, including onscreen controls, tilting your device to steer. When you have earned enough money, you will need to upgrade your cars to get more high-speed racing. It is the finest racing game to install on iOS devices for free.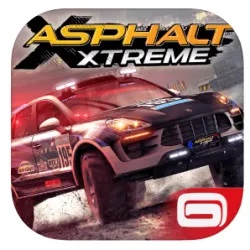 Asphalt Xtreme is a fun and challenging game to play on the iPhone and iPad. It is an available game to download and play, and this was the first online game in the Asphalt series. Asphalt Xtreme is a highly detailed game with good looking graphics and slow-motion effects, though you can get a unique gaming experience. The game controls are intuitive, and you have to control the game manually. It is a game that provides essential stuff and a lot of fun elements to enjoy your gameplay. An excellent racing game with well-designed tracks to enhance your racing. Furthermore, it comes with multiplayer mode, with which you can challenge the global community and compete directly with other gamers.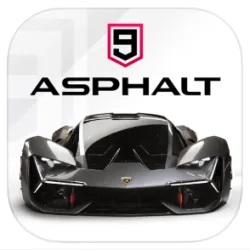 Asphalt 9: Legends is a highly detailed racing game with extended visuals effects and sounds. Literally, it is an action-based game with a bunch of fun elements. Asphalt 9: Legends is available to play games embedded with all advanced features, customization, and upgraded cars to enhance your gaming experience. Certainly, it offers a multiplayer mode to race with different players across the globe, and in the club mode, you can join together or team up with your friends or different players to play your game. Furthermore, it comes with well-improved controls including, steering, accelerator, brake, and more.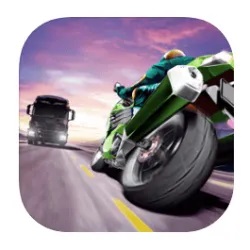 Traffic Rider is a feast for racing games fans. It is entirely a fun-filled endless game designed with responsive controls and graphics elements. It facilitates a process to challenge others where you can ride at high speeds to achieve the target regardless of traffic. Additionally, you can select either a free ride or an endless ride, where the endless ride includes two modes of gaming, one way or two-way mode. Traffic rider features real-life recorded bike sounds and comes with a challenging ride to unlock and upgrade your progression. Surely, you can get a better riding experience with Traffic rider on iPhone or iPad.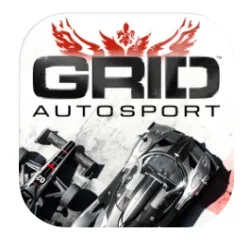 GRID Autosport is a top-quality racing game with unique features. It is made up of stunning visuals and really makes you feel like real racing with many fun elements. In terms of performance, the app is quick and dips you into a variety of racing modes. This game comes with an intuitive interface with smooth controls to play your game without a struggle. You can play tons of high standard rides across other routes and tracks. The tracks are absolutely free, along with car buying. The GRID Autosport will perform more than your expectations which means a better racing experience is possible with GRID Autosport on an iPhone or iPad.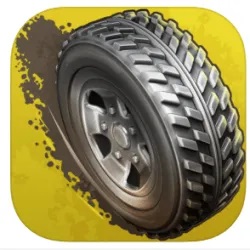 Reckless Racing 3 is one of the most excellent racing game that looks pretty and is loaded with fun elements. It is equipped with a detailed interface, customizable touch controls, astonishing graphics, and sound effects. Reckless Racing 3 will offer a free ride, and there is no time duration while playing in this mode. You can try out your cars and select the track on your own. It features nearly 36 routes in 6 different geographical locations and additionally offers different cars and trucks to select from for your ride. Moreover, it is well integrated with iCloud, enabling you to save your achievements and gameplays to your cloud storage.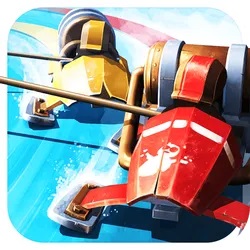 Slingshot Racing is the best racing game by Crescent Games, which built-in with a different gameplay mechanism. It has smart controls and a perfect game for one-thumb play. The races are straightforward, and the gamer will complete the target within the given time period. Slingshot Racing is a steampunk aesthetic visuals and several customizations to play. There are anchor points at each track, and your vehicle is attached to the nearest anchor points with a piece of wired material. It will allow you to swing around the curve and move forward. It is equipped with a multiplayer mode that allows 4 players to play at a time. Undoubtedly Slingshot Racing works well on iPad and iPhone screens.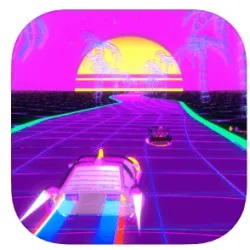 Neon Driver is a regular racing game with all essential elements. It comes at other levels to play with several vehicles. You will need to upgrade the vehicle to go faster when you're levelled up. You will be able to listen to a variety of soundtracks while playing. It provides the coolest atmospheric locations from city capes, spaceships, ocean roads, and many more. Eventually, it comes with multiple customizations to improve your gaming.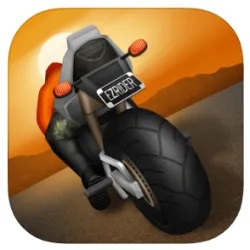 Highway Rider is a standalone bike racing game with effective challenges on the road. You will ride freely without traffic barriers, and your motorcycle will be remodelled when you hit different vehicles. It is a fast-speed action game that comes with vast customization controls to get a better gameplay experience. One of the notable features of Highway Rider is Multiplayer mode. You can battle with different races in real-time. To unlock the higher levels, you have to play and win the online challenges.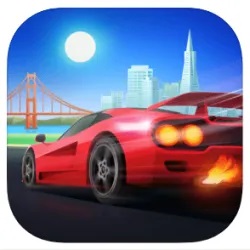 Horizon Chase is a full-fledged racing game dressed up to ridiculous gaming content. Playing Horizon Chase will recreate classic racing games like OutRun, Louts Turbo Challenges, Rush, and many more. It is an upgraded version of traditional arcade gameplay with unlimited speed limits. It has wonderfully designed graphics and unique track locations, making you feel like classic games on modern technology. Horizon chase on iPhone and iPad enables you to race across several countrysides across the world. Also, it lets you challenge your friends over online, and additionally, it has built-in iCloud support.
Conclusion
As of today, these are the best racing games that seem to be worth having on iPhone & iPad. All the games are packed with stunning graphics, great customization, other gameplay modes, and skilled controls. Having the best racing game on the iPhone or iPad will keep you engaged forever and make you get a realistic and smooth gaming experience.