While smart watches in general haven't come to be the replacement for phones that many producers were hoping for, there may be a segment of the smart watch market that's growing at a healthful pace. Names like Fitbit and Garmin have proven how useful a best fitness tracker can be for everybody from triathletes to people just looking to get back in shape, and organizations from throughout are coming out of the woodwork to get their own fitness wearables to market.
But there's a big gap between fitness trackers which are just ok and the
best fitness tracker models
at the market. We're here to help you break the whole thing down. We have reviews for each of the 8 best fitness tracker models we've discovered along side tips to help you save smarter.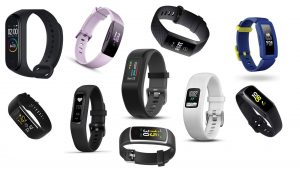 1.

Apple Watch Series 5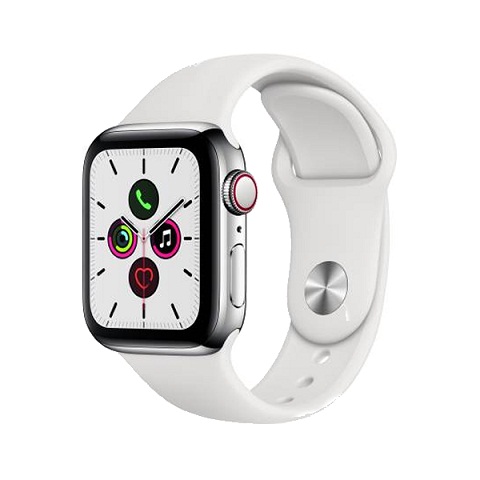 Apple has a reputation for producing some of the best consumer electronics around but also for producing some of the most expensive. That's a trend that continues with the Apple Watch Series 5. While the watchOS operating system and the general design fundamentals of the Apple Watch are widely imitated, Apple still does it best, and the Apple Watch Series 5 promises both the largest selection of apps as well as some of the latest and best features available.
Some of these features even have the potential to revolutionize what we think a fitness wearable can be. The optical and electrical heart rate sensors provide what's easily the best heart tracking available, and the always on retina screen ensures that you can always just look down and get all the information you need at a glance. The screen is designed to be brighter, bolder, and easier to navigate than ever before.
Key Features
Retina display is always on
Heart rhythm and rate tracking
Noise app recognizes rising decibels
Activity ring provides performance visualizations
Highly proprietary apps and operating system
Screen Size
34 mm Retina
Sleep Tracker
Yes
GPS
Yes
Waterproof
to 50 meters
Battery Life
up to 18 hours
2.

Fitbit Versa 2 Health & Fitness Smartwatch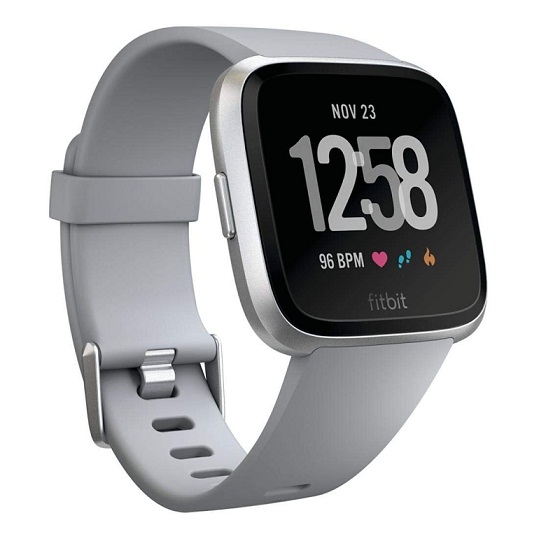 If you want an activity tracking watch that can also offer most of the features you could expect from a less fitness focused smartwatch, the Fitbit Versa 2 may be one of your best choices. Amazon Alexa integration is programmed into the Fitbit Versa, so you can access critical information without having to navigate your way through any complicated menus, and the Fitbit Versa 2 provides access to all the major music streaming apps.
And as is always the case with Fitbit, the fitness tracking options on the Fitbit Versa 2 are some of the best available anywhere. The ability to set your own goals and compete or compare with friends and family provides some extra incentive to get in better shape, and the Fitbit Versa also provides you with robust metrics for measuring your sleep schedule and habits.
Key Features
Some of the best fitness tracking around
Wide variety of general smartwatch services
Can be controlled with your voice
Choose from six different colors
Alexa usage can be a bit buggy
Screen Size
1.34 inch OLED
Sleep Tracker
Yes
GPS
Yes
Waterproof
to 50 meters
Battery Life
7 to 8 days
3.

Samsung Galaxy Watch Active2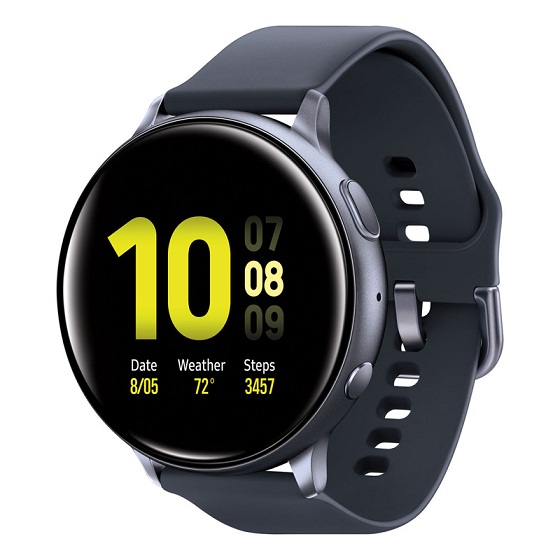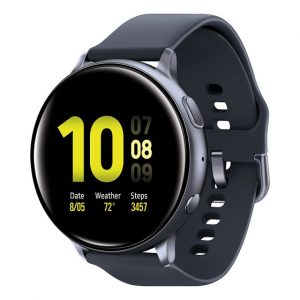 The Samsung Galaxy Watch Active2 takes the solid aesthetic design and hardware engineering that Samsung is known for and adapted them specifically to cater to the best fitness tracker crowd. In fact, this sports one of the best and most efficient designs we've encountered in fitness trackers. The case is lightweight enough to suit both men and women, the strap feels comfortable on wrists without chafing, and the buttons on the side are easy to operate while reducing the risk of accidental presses.
In terms of software, the Tizen operating system that Samsung uses is pretty impressive. It offers a wealth of different apps without being as proprietary as watchOS or with as many performance issues as wearOS. Similarly useful is Bixby, a voice assistant that can provide you with all the information you need via simple verbal commands, but you can just as easily display your fitness performance in clear and bright infographics.
Key Features
Lightweight and comfortable fit
Powered by Bixby voice assistant
4 GB of storage for local music
Incredibly in depth fitness tracking
Below average third party app support
Screen Size
1.2 inch Super AMOLED
Sleep Tracker
Yes
GPS
Yes
Waterproof
to 50 meters
Battery Life
24 to 60 hours
4.

LETSCOM Best Fitness Tracker HR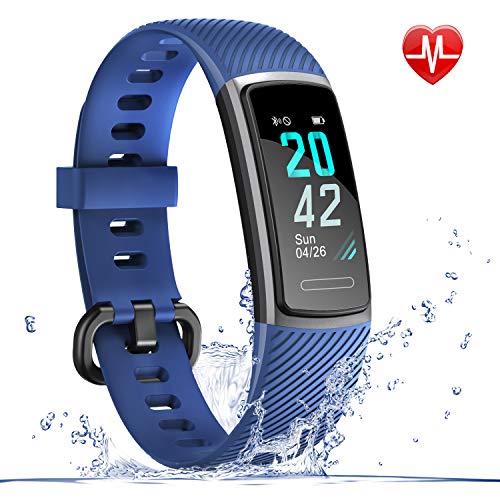 If all you want to do is get your steps in, it might not be in your best interest to buy a powerful smartwatch like the Apple Watch Series 5 or a Samsung Galaxy. For less intensive users, the LETSCOM can provide you with all the fundamentals of the best fitness trackers for less than $30. The simpler OS interface means that you won't get as much versatility, but it makes setup and navigation a breeze.
You get all day activity tracking, so this fitness tracker will keep you up to date on your actions even when you aren't paying attention, and smartphone notifications are available for calls, texts, and a whole load of major apps. There are 14 different exercise modes in total, and the inclusion of GPS syncing means that you can draw even more data from this best fitness tracker by connecting it by Bluetooth to your phone.
Key Features
One of the best deals around
Sleep and heart rate monitoring
8 band colors to choose from
Easy charging with a USB cord
Limited range of smart watch features
Screen Size
0.96 inch OLED
Sleep Tracker
Yes
GPS
No
Waterproof
IP76
Battery Life
5 to 10 days
5.

Xiaomi Mi Band 4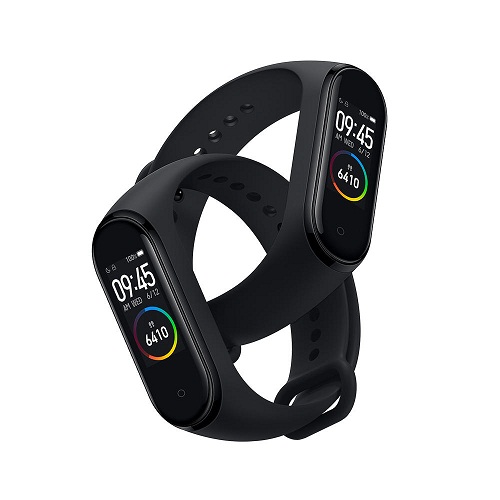 When making recommendations for the best products, there's something to be said about going with a name you trust, but our research often brings us face to face with unknown brands that surprise out of of nowhere. Xiaomi may not be a name recognized by the average consumer, but you can guarantee the big names in the fitness watch market are paying attention. The Band is one of the best deals on budget best fitness trackers, and this latest version builds off an already solid set of fundamentals.
This $30 fitness tracker includes a bright and always on AMOLED screen, and the inclusion of better water resistance means you can take it with you swimming. Xiaomi has expanded their exercise options to accommodate for the new upgrades to their best fitness tracker. In addition to being able to track your metrics at your gym, you also get heart rate and sleep monitoring.
Key Features
Adjustable to fit any wrist
Fitness, heart monitor, and sleep monitoring
Display is bright but power efficient
Includes six different workout modes
No onboard GPS included
Screen Size
0.95 inch OLED
Sleep Tracker
Yes
GPS
No
Waterproof
to 50 meters
Battery Life
Up to 20 days
6.

Fitbit Charge 3 Best Fitness Tracker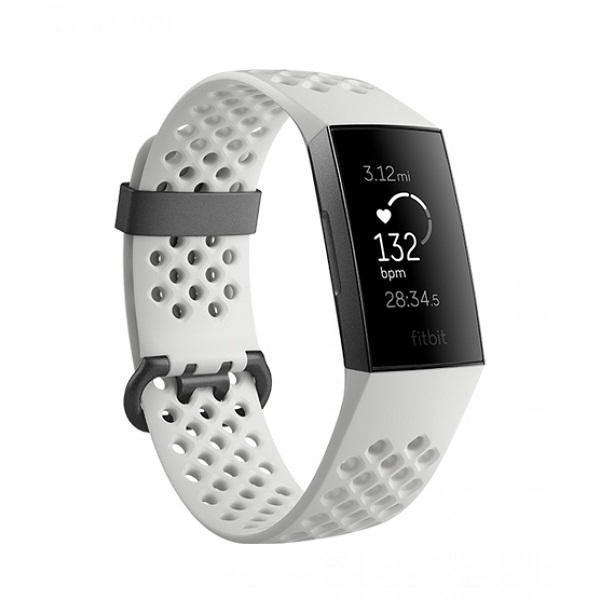 If you want a more stripped down fitness tracker, the Fitbit Charge 3 offers some advantages over the Versa 2. The most obvious one is the price. A price cut of $50 will convince plenty of users to buy this best fitness tracker, but the Fitbit Charge 3 also sports an easier to understand design and a more stripped back variety of features that can help you focus more on your fitness tracking and less on distracting notifications from your phone.
That's not to say that you can't get smartphone notifications on the Fitbit Charge 3 (or even make payments with just a tap of the case), but the focus is clearly on the sort of features best fitness trackers are known for. The Fitbit Charge 3 has a water resistance rating that makes it perfectly suitable for wearing in the shower or swimming in shallow waters, and the energy saving design results in a very long battery life that's one of the best around.
Key Features
Above average battery life
Can buy for a great price
Advanced heart rate monitor
Charge time of only two hours
Interface can be hard to navigate
Screen Size
1.57 inch OLED
Sleep Tracking
Yes
GPS
Yes
Waterproof
to 50 meters
Battery Life
Up to 7 days
7.

Samsung Galaxy Fit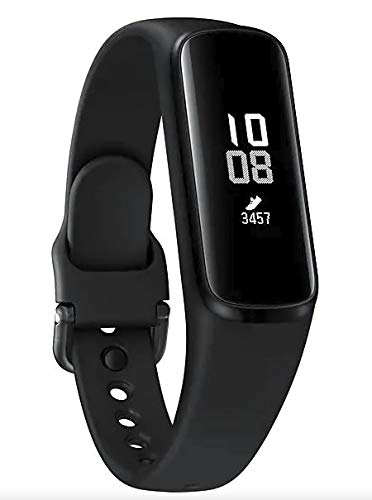 The Galaxy Fit by Samsung may come in a small package, but it delivers big results that exceed what should be expected for a $100 tracker. Not only does it include a variety of different preset fitness modes, but it can even determine the activity you're engaging in through the use of its multiple sensors and automatically adjust the tracking. This best level fitness tracking means you can spend less time adjusting your steps and more time pushing towards your fitness goals.
And while there aren't a lot of apps or features outside of fitness tracking, that's in line with the design sensibilitie of the Samsung Galaxy Fit. By limiting the notifications to calls and text messages and just including basics like weather tracking and time, everything is displayed in front of you neat and easily. That means you won't have to navigate a lot of complex menus, and you can spend more time staring at the track and less at your screen.
Key Features
Full color display is always on
Truly in-depth wellness monitoring
Respond to messages with quick replies
Automatically detects activities
App response can be slow
Screen Size
24.1 mm
Sleep Tracking
Yes
GPS
No
Waterproof
to 50 meters
Battery Life
Up to 7 days
8.

Fitbit Inspire HR Heart Rate & Best Fitness Tracker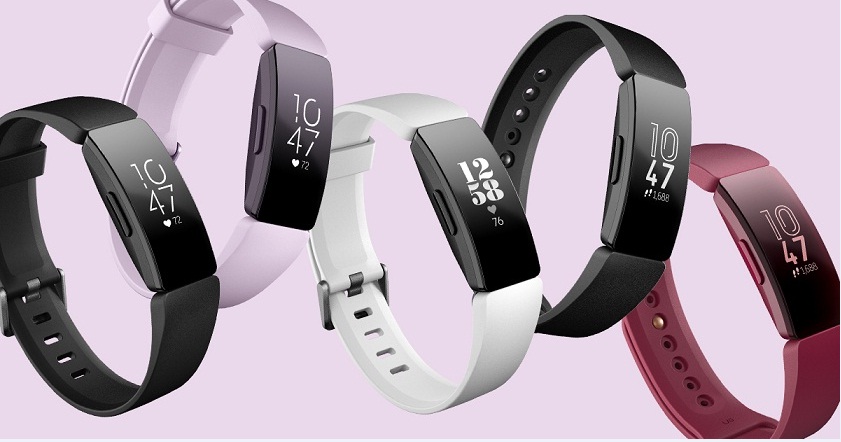 Fitbit has stripped everything down to the essentials with their Inspire HR tracker. The Inspire HR actually offers some of the best and most sophisticated all around health tracking. The heart rate monitor runs all day, providing you greater insight into activity spikes and valleys throughout the day and offering more thorough insight into your sleep patterns. The Fitbit Inspire HR includes full analysis of your deep and shallow REM sleep cycles. Heart data is saved in one or five second intervals depending on your activities.
And in another best feature of the Fitbit Inspire HR, you can even record your activities. If you're training for a big upcoming event, the Inspire HR can provide you with great analysis of your progress and help you keep track of your goals and readjust them as necessary. Then you can just pop open the Fitbit app to archive and analyze your data through the comfort of your phone's screen.
Key Features
Comprehensive heart rate monitoring
Tracks deep and shallow REM sleep
SmartTrack automatically records workouts
Some of the best battery life around
Small screen can be hard to navigate
Screen Size
37 mm
Sleep Tracking
Yes
GPS
Yes
Waterproof
to 50 meters
Battery Life
Up to 5 days